The National Concert Hall in Dublin provided the elegant backdrop for a night of Irish Design hosted by Legal Eagles Arthur Cox in a show of support for the business of fashion. Themed 'A New Dawn' the annual event is all about celebrating Ireland's creative talents while offering strategic support and advice on how to expand and attract business worldwide.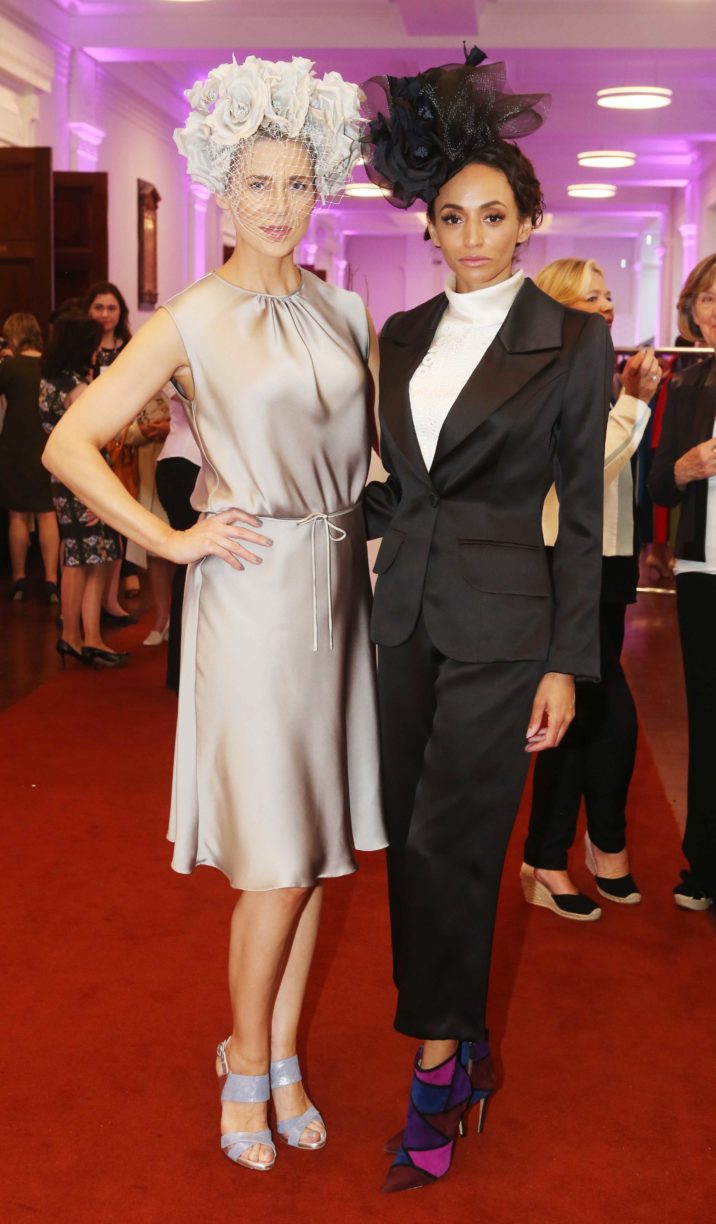 Derry born, Dublin based haute couture designer Jen Kelly was among the designers to showcase his creations and spoke to MC and stylist Cathy O'Connor about his love of luxurious fabrics and fine tailoring.
With head pieces by milliner Polly McGettigan, the effect with Jen Kelly's creations is showstopping
Monaghan designer Helen Steele showed her newest graphic prints from her latest collection and was her own best advert, looking stunning in this orange and black design alongside daughter Chloe, showing just how versatile her creations are across all age groups.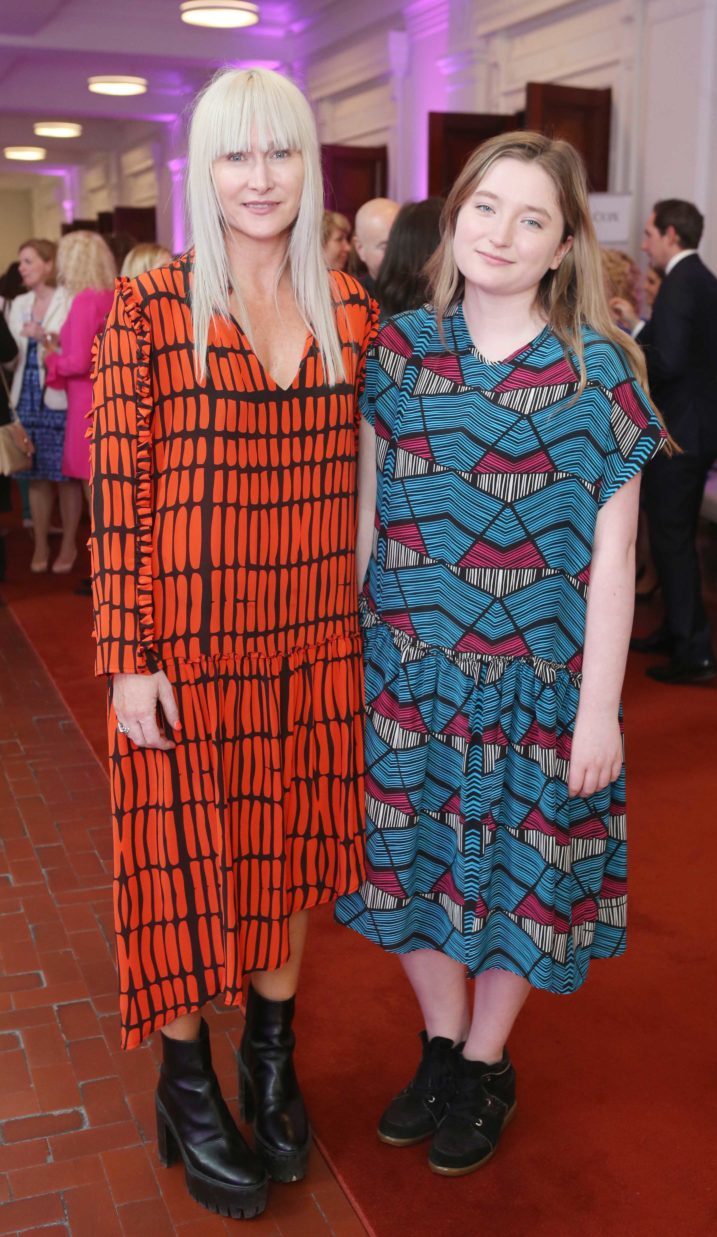 Here's a quick look at the creations on show on the night, including a few head tilting angles…
Designers featured on the night included: Jen Kelly, Niall Tyrrell, Deborah Veale, Heidi Higgins, Rant and Rave, Susannagh Grogan, The Kinsale Leather Co, Christina Goldston, Helen McAlinden, Mary Grant and Helen Steele.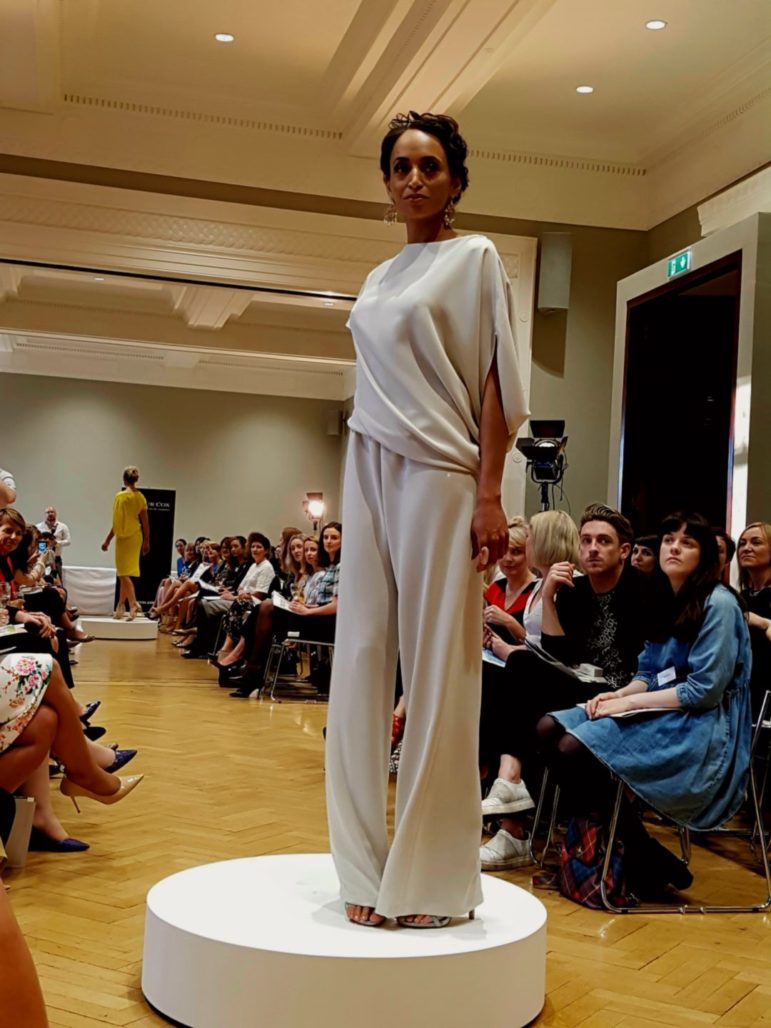 Hosted by corporate lawyer Kathleen Garrett, Partner in the Arthur Cox London office, the event is an annual showcase to highlight that fashion is not just for the pleasure of the eye, but is also a serious business and a way to show our design chops to the world.