Athleisure: The trend for gym bunnies and couch hoggers alike and everybody in between. Comfort is winning, style not so much, but at least there's a sense of unrestricted freedom. January is the month of peak hope, when dreams of rippling abs, pert bums, pneumatic bosoms and unflappable arms seem a distinct possibility.
Gym memberships soar and sales of Lycra jump higher than a plyometrics workout. 2018 could be the year of metamorphosis. This could be it! Instagram is full of influencers showing us how we could be just like them if only we worked out everyday in between a strictly vegan diet, with the odd nip and tuck here and there. Easy.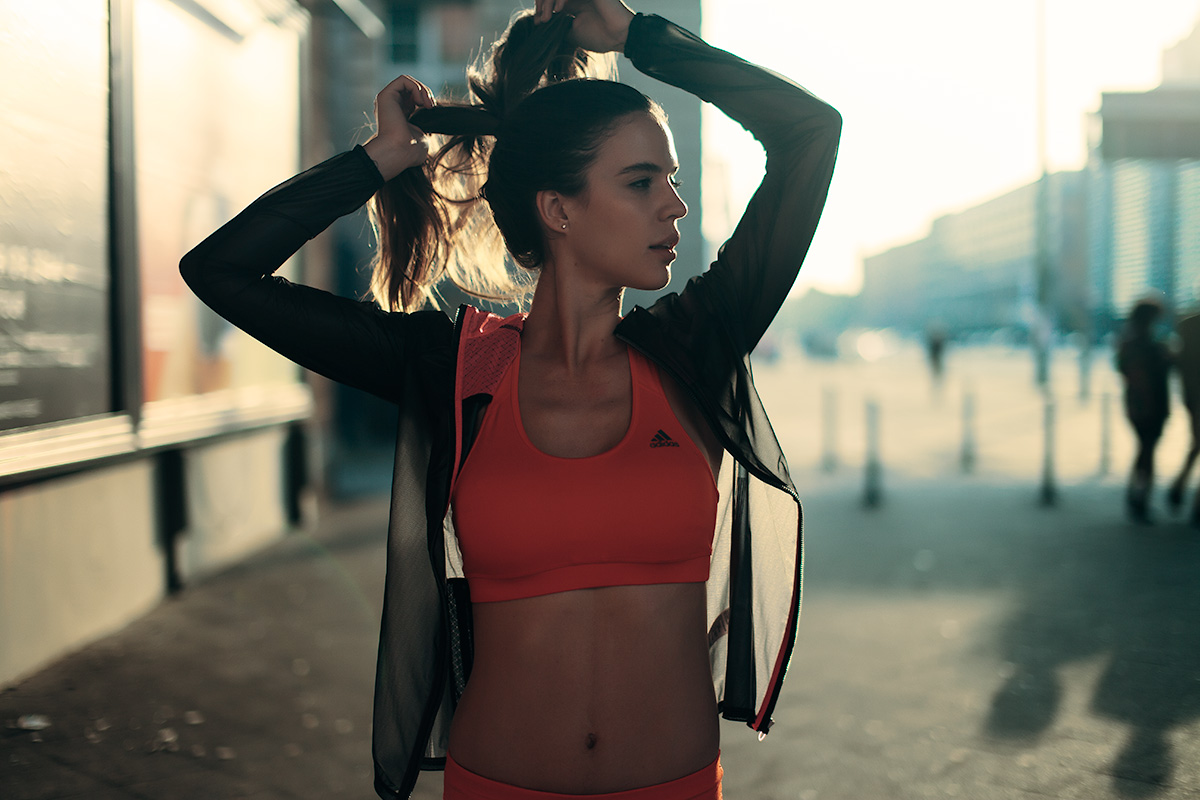 If you are one of the few who make it this year, more power to your elbow. If you're human and fail miserably, all that Lycra won't go to waste.
Athleisure has become more than a trend, it's reflecting a massive movement towards healthy living and clothes that help you move better, without any discomfort. It's even turning up in the boardroom.
Please, banish thoughts of MAMILs (Middle Aged Men in Lycra) discussing share prices with shiny bottoms and furrowed brows. We're talking sophisticated looks made from sports material like Nanotex that don't crease and move with ease. And I was thinking more female CEOs, as rare as they may be.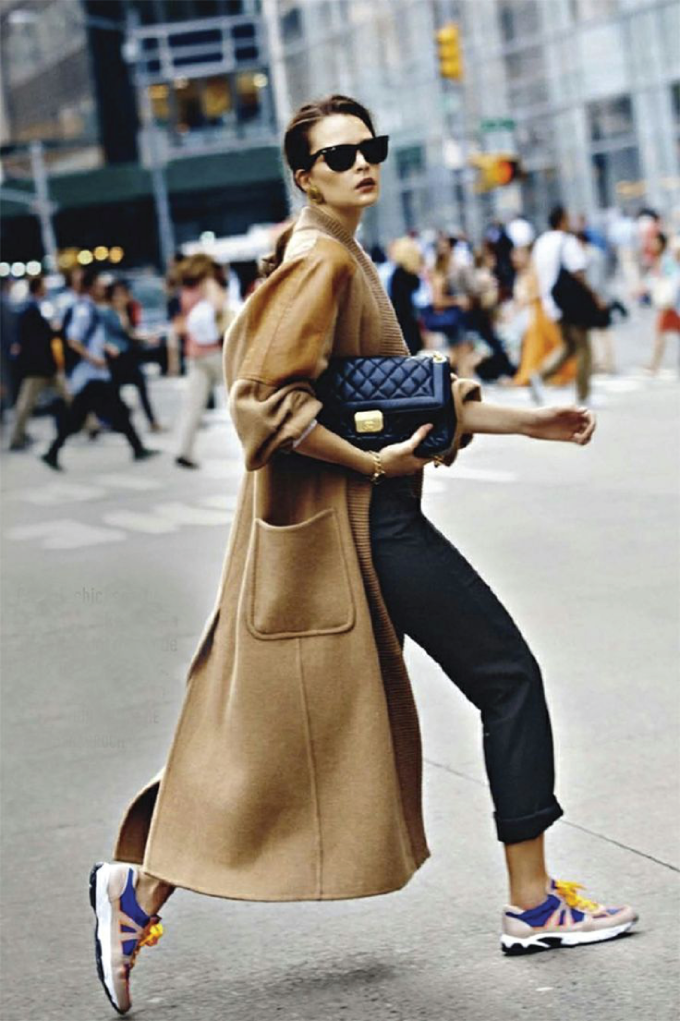 All the big brands like Chanel and Dior are scrambling for presence. Why? Why do you think? Cue cash register sound effect. MONEY OF COURSE.
By 2021, athleisure is set to pull in $61 billion in the US market alone.
It's no surprise that celebrities like Beyoncé, Selena Gomez, Kate Hudson and Hilary Swank have launched their own athleisure lines. Getting down with the kids is vital for survival with trend forecasts predicting the millennial and Generation Z market will claim 45% of the global luxury market by 2025.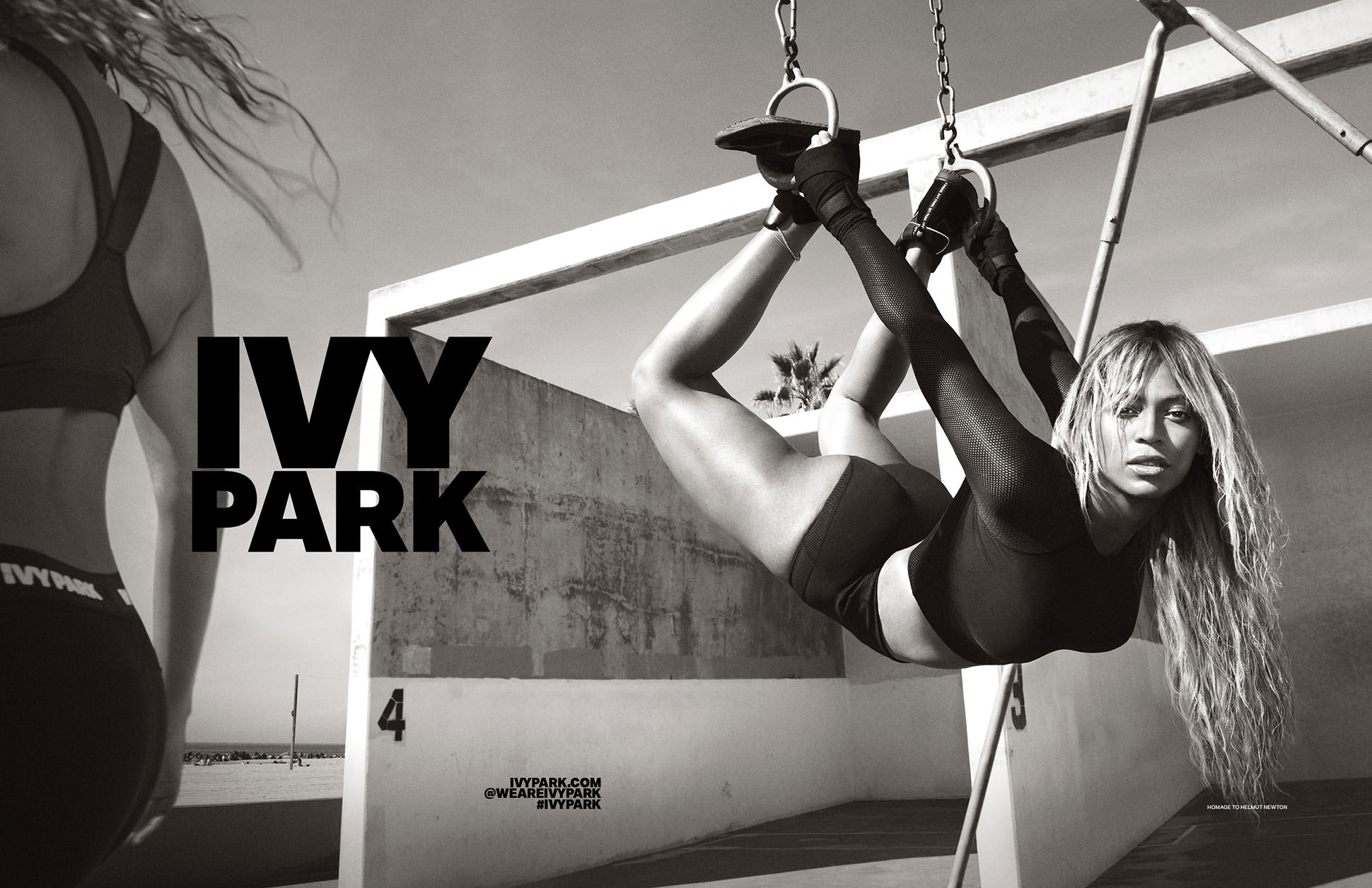 Collaborations like Stella McCartney and Adidas, Alexander Wang and H&M, Tommy Hilfiger and Vetements work both ways to stay on the right side of younger shoppers.
Thankfully there is respite from all these crotch hugging leggings and ugly trainers and it comes it the form of Glam Leisure, a New Year trend strutting its way to you as we speak.
As seen in the resort collections of Gucci, Prada, Givenchy and Valentino, there's a push to retain a sense of old school glamour with the added bonus of stretchy material and the odd stripe to give a reticent nod to the athleisure takeover.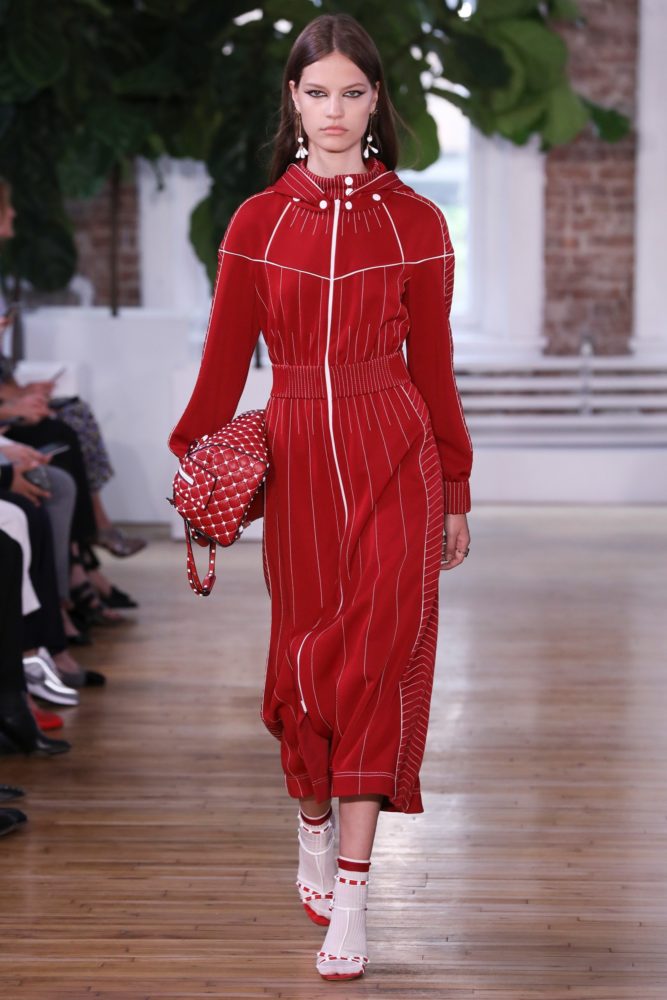 It's hard to believe how far it's come. Hands up. I admit, when I first saw those off the shoulder puffer and ski jackets, I thought they looked utterly ridiculous. Actually I still think they look daft but hey, I'm clearly not the target audience and I'm reliably informed that once you go athleisure, you never to back. So here's to the New Year. May your athleisure bring you comfort, health and happiness for 2018.