There was a time when the kids' bedroom meant a general mess of toys, clutter and dodgy duvets with no real cohesion or notion of interior design. With the advent of Instagram and Pinterest in particular, children's bedrooms are now a thing, a rather big thing to be admired and inspired.
As I'm on the cusp of doing up the boys' room, I've been sussing out some looks that caught my attention. I'm painfully aware of how first world this dilemma is but what to go for? Bunks or single beds?
My first thought with bunks is, 'Who's going to fall first?'
Patrick (five) or Louis (three)? Somebody always falls off the top bunk, no matter how well barricaded it is. They'll be constantly climbing and jumping and pulling and tugging. Still, the overall look is effective and I love that it gives extra play space.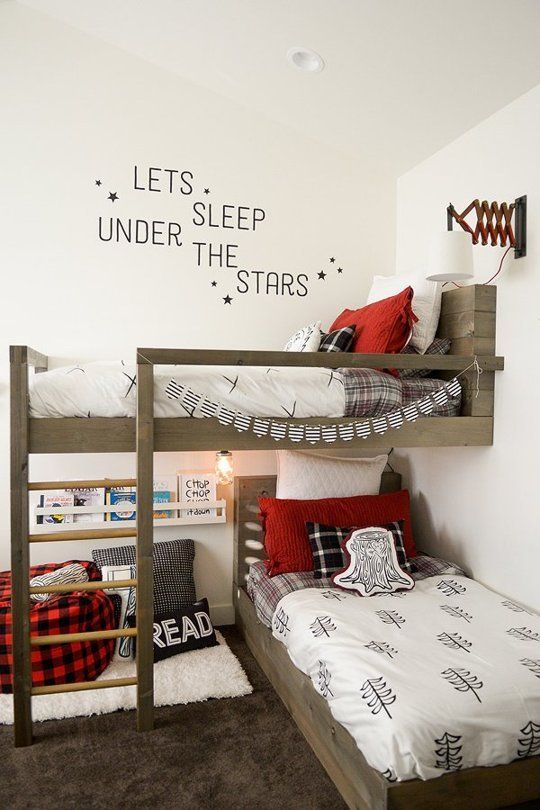 Another winner for me with this look is the neutral colour palette, no blues denoting boys, this is a room with no pre-conceptions and a welcoming space for young minds.
The safer option, but one that takes up more room, is to go for two single beds.
Who said single beds have to go side by side?
Here's a lovely idea, pushing the beds up against the wall and with mega big name signs over each bed so there's no mistaking who's sleeping where.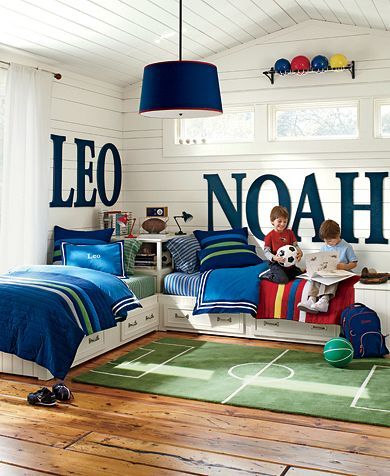 Storage under beds is a must for children's room and navy, green and white make for a happy, bright space. Now I know I'm surrounded by boys in my house but I particularly like this room for those of you with little girls. Also I'm a fan of grown up-ish art on the walls of children's rooms, gives it a touch of sophistication.
Where was this room when I was growing up?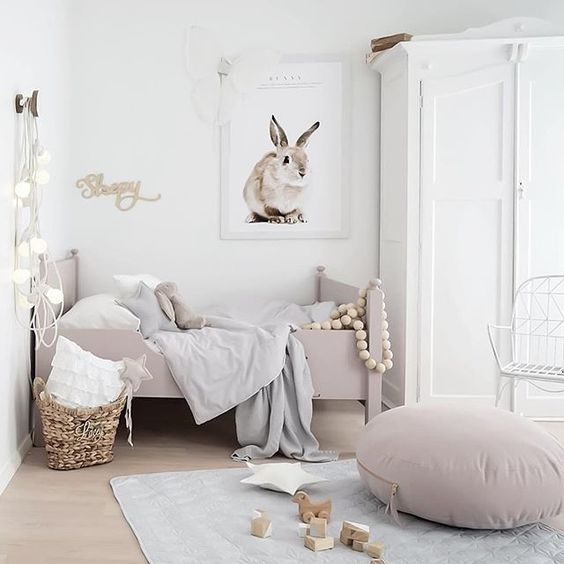 There's something about a detailed drawing of a rabbit that works so well in both boys and girls rooms. This look is unfussy but offers a cocoon of safety and beauty for a little girl or boy. The rule book regarding gender colour schemes has been thrown out the window. We are free to do as we please! Hurrah to that!
Moving into more fantasy land now and this double bed kid's room for some lucky spud who has some-one to tidy up after him/her.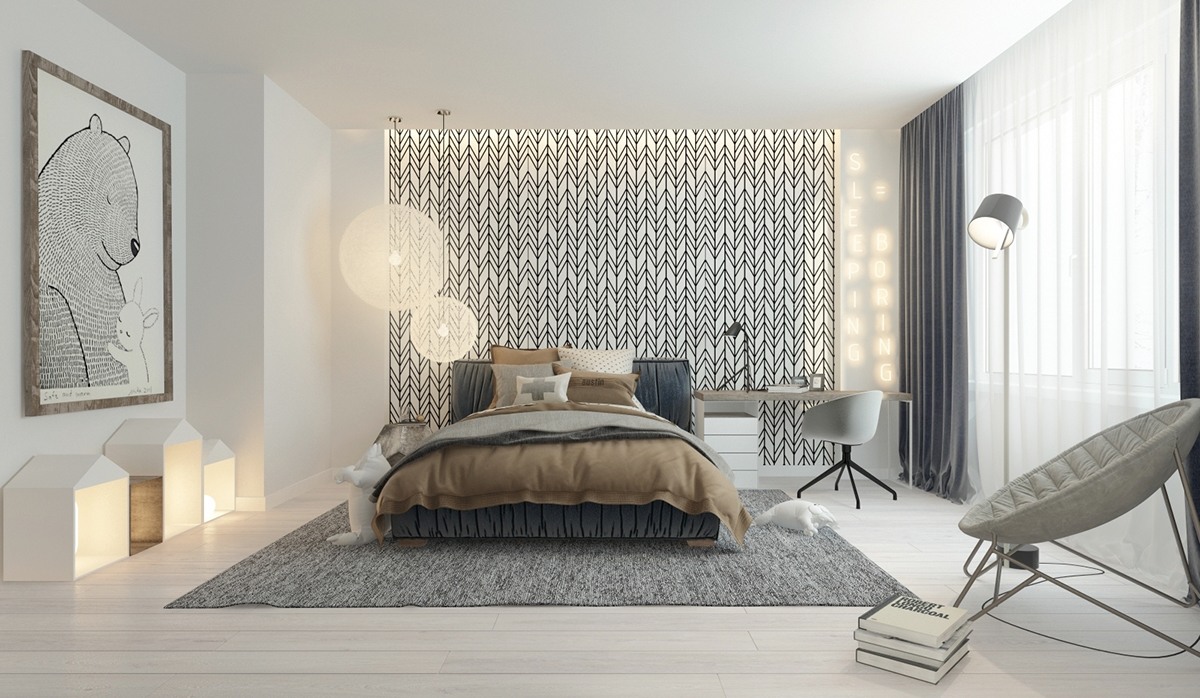 These neutral palettes mean you don't have to commit fully to one look and make it easier to change with the passing years as trends come and go. One little extra worth investing in, in my view, is lighting, the softer the better, especially when it comes to bedtime.
Why aren't children like chickens, who quieten down immediately once the lights are out?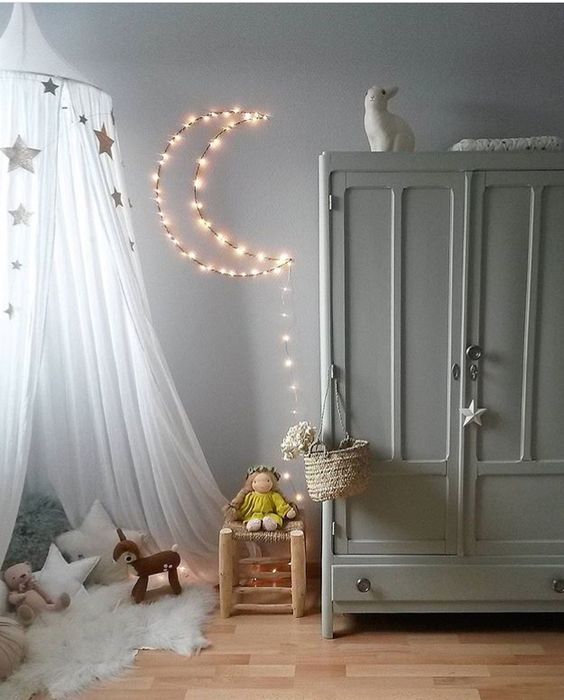 Instead we have to get them in the humour for sleep, create a twilight environment, read them stories and ease them into their zzzzzs. It's exhausting. Soft lighting helps everyone.
I'll keep you posted on how I get on with the bedroom upgrade and hopefully I'll have an 'Instagrammable' room in the end and the boys will have a happy spot for play and for sleep with any luck. That's one thing I like about Instagram, it gently encourages you to up your game, inspires you to try harder and make the world a more aesthetically pleasing place and ultimately there ain't nuth'n wrong with that.