Christmas is a great excuse to support Irish and to enjoy some great quality products. From kidswear to beauty and everything in between, here's Exquisite.ie's Best of Irish Gift Guide…
THERESA BURY KIDSWEAR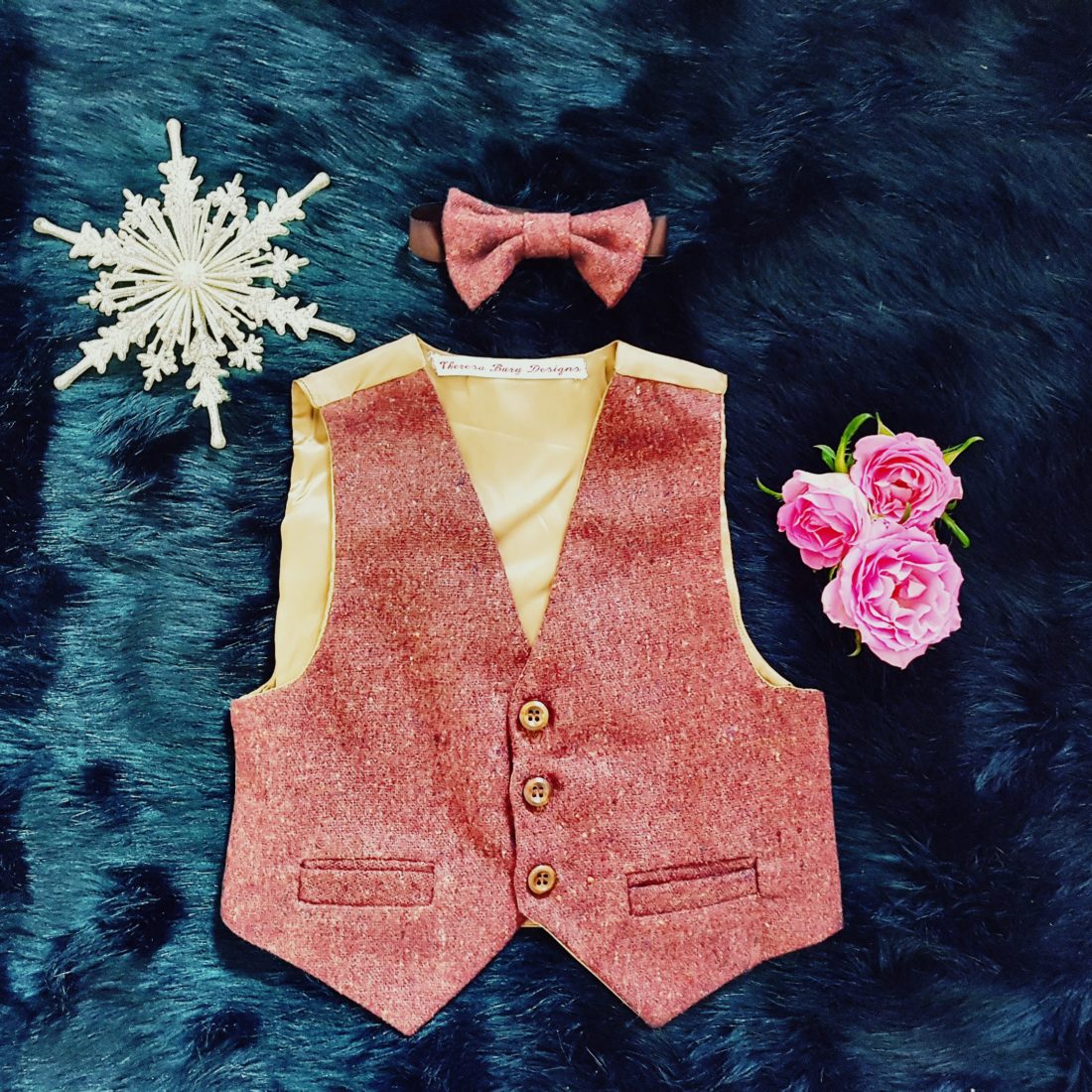 Wicklow designer Theresa Bury creates affordable and beautifully finished pieces for children using the finest Irish materials of wool and tweed. They may look formal but Theresa's philosophy is all about play: 'I want children to enjoy wearing my clothes like I remember as a child, while playing, skipping and jumping into puddles. All my clothes are made and designed in Co. Wicklow for children who like to play and have fun like children should.'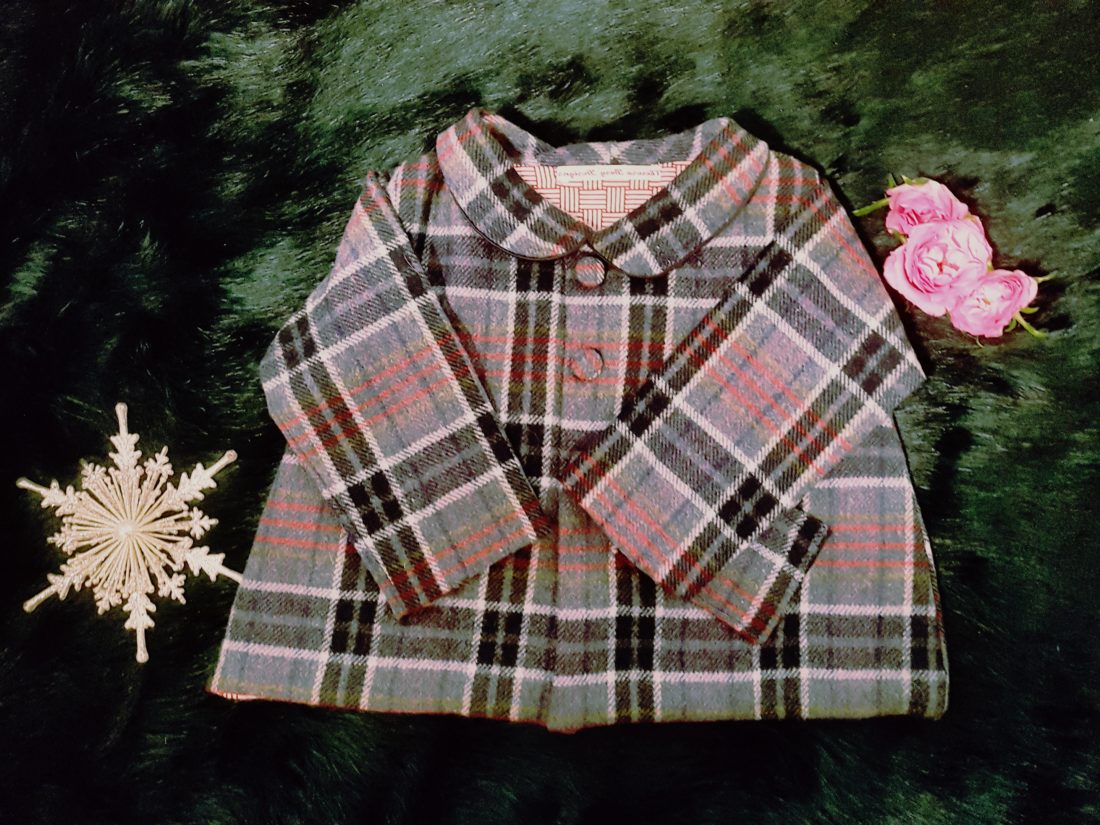 SASS & BOHO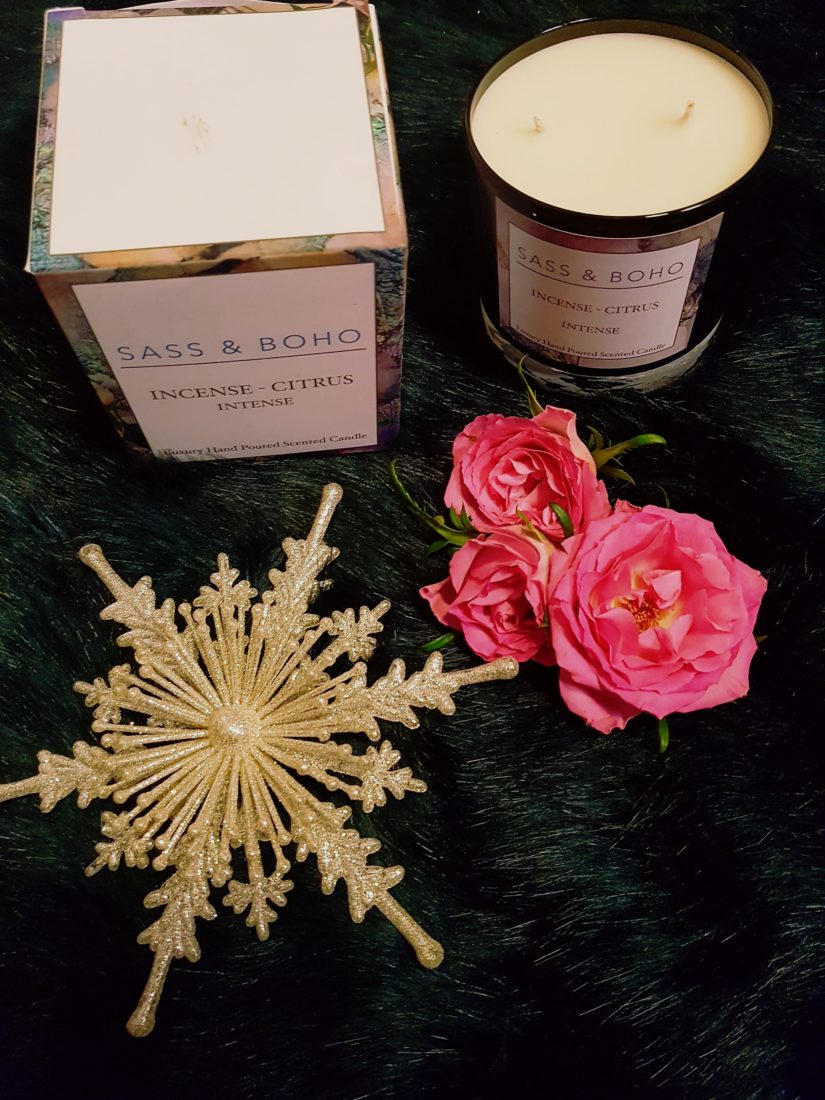 Sass & Boho was created in 2015 by Laura McNamee from Co. Tyrone Northern Ireland. Laura's obsession with candles and luxury candles in particular lead her to create and develop her own range of candles and diffusers for the luxury market but at an affordable price. We love this Incense – Citrus Intense for its depth, with hints of cinnamon, nutmeg and frankincense adding layers of unexpected olfactory joy. Made in Ireland with 60 hours burning time, this one is nothing short of dreamy.
GREEN ANGEL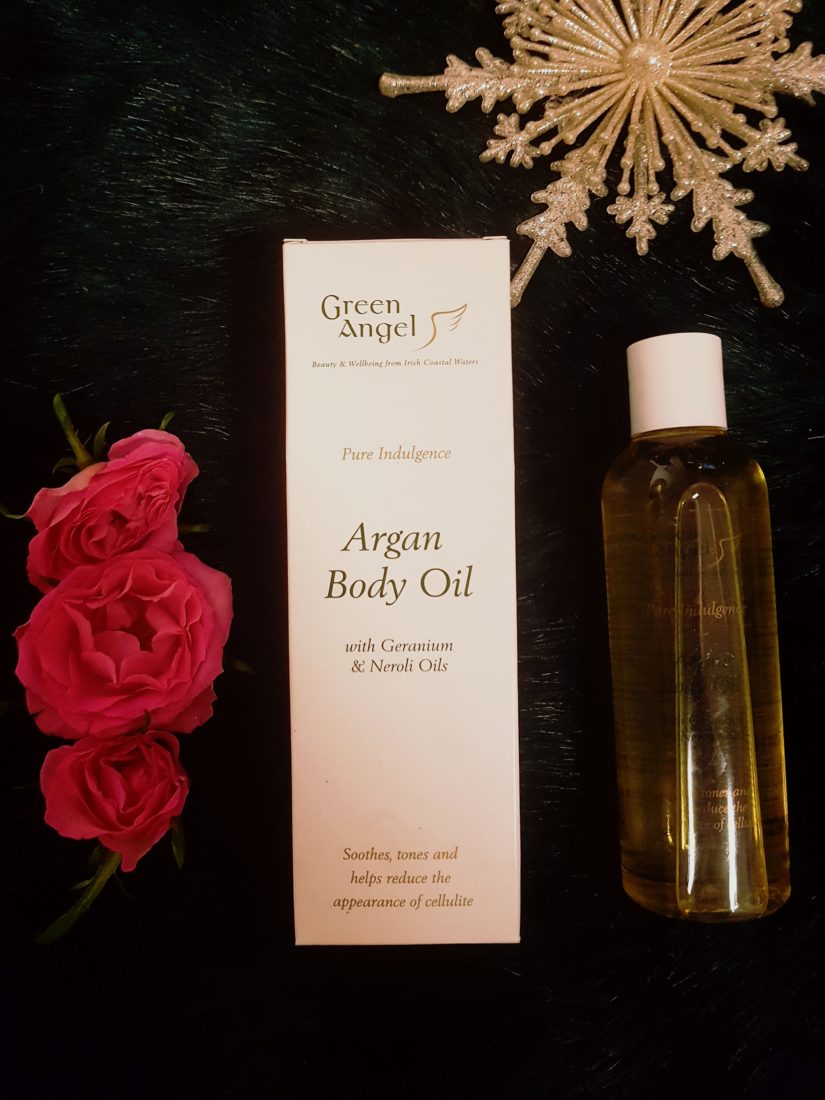 Founded in 2006 by Chris and Mary Mitchell when they saw a gap in the market and an opportunity to develop a natural skincare brand that really works. 'Since my teens it was a mission in life to find a skincare product that suited my sensitive and dry skin' says Mary.
'I was constantly mixing various essential oils with various lotions and potions and soon became aware of the extraordinary healing and therapeutic benefits of natural plant oils. Of course this led me on a journey into an amazing world of magical botanical energy and infinitely effective ingredients and many, many hours of delving and exploring'.
The Argan Body Oil is enriched with Geranium and Neroli essential oils and combines a base of Grapeseed and Argan oils making it perfect for every day use, being particularly effective after showering. These lighter weight oils ensure rapid absorption which will leave you feeling soft and smelling glorious.
AVOCA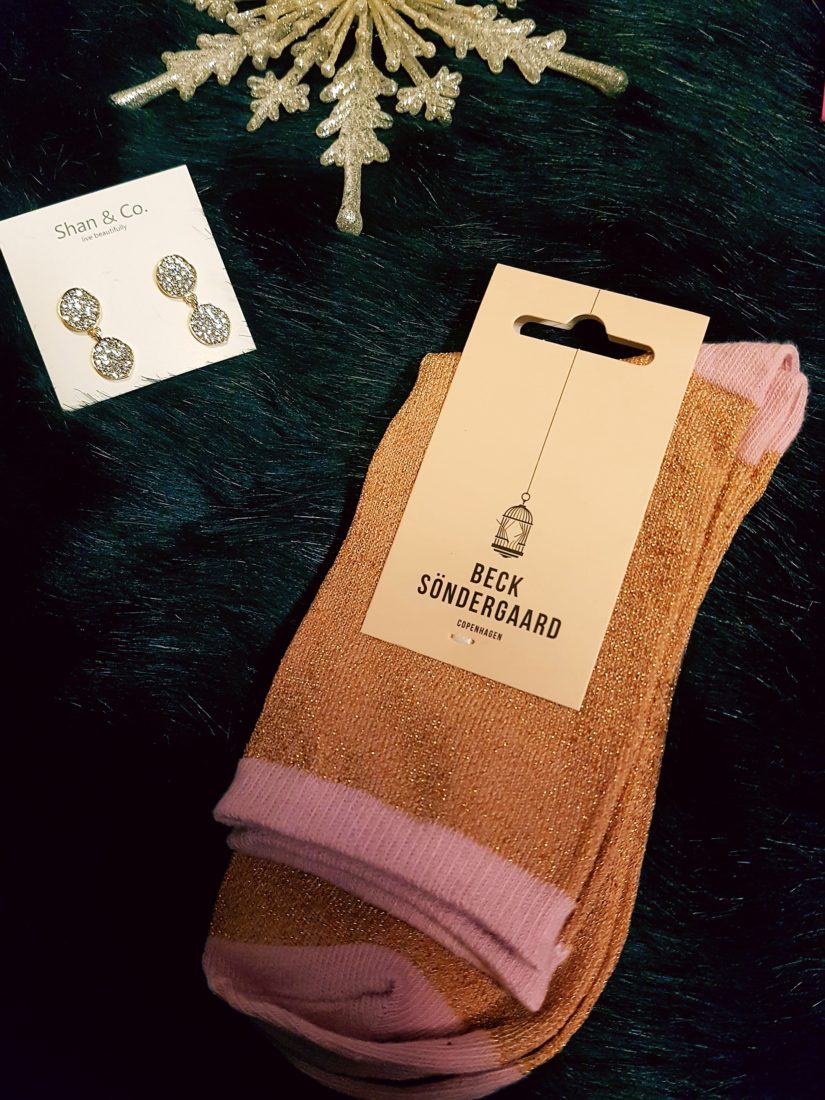 Irish super brand Avoca have something for everyone this Christmas with a brilliant range of socks and jewellery at affordable prices. We particularly love this pair of shimmering socks from Beck Songergaard for €9 which would work great with high heel sandals or trainers and these earrings from Shan & Co for €22.00 are sure to glint under the fairy lights this Christmas. For anyone who loves a good eye mask, this one from Alice Caroline for €19.95 uses fabric from Liberty for that added touch of special. Ok they're not exactly Irish brands but Avoca's buyers have the best of taste.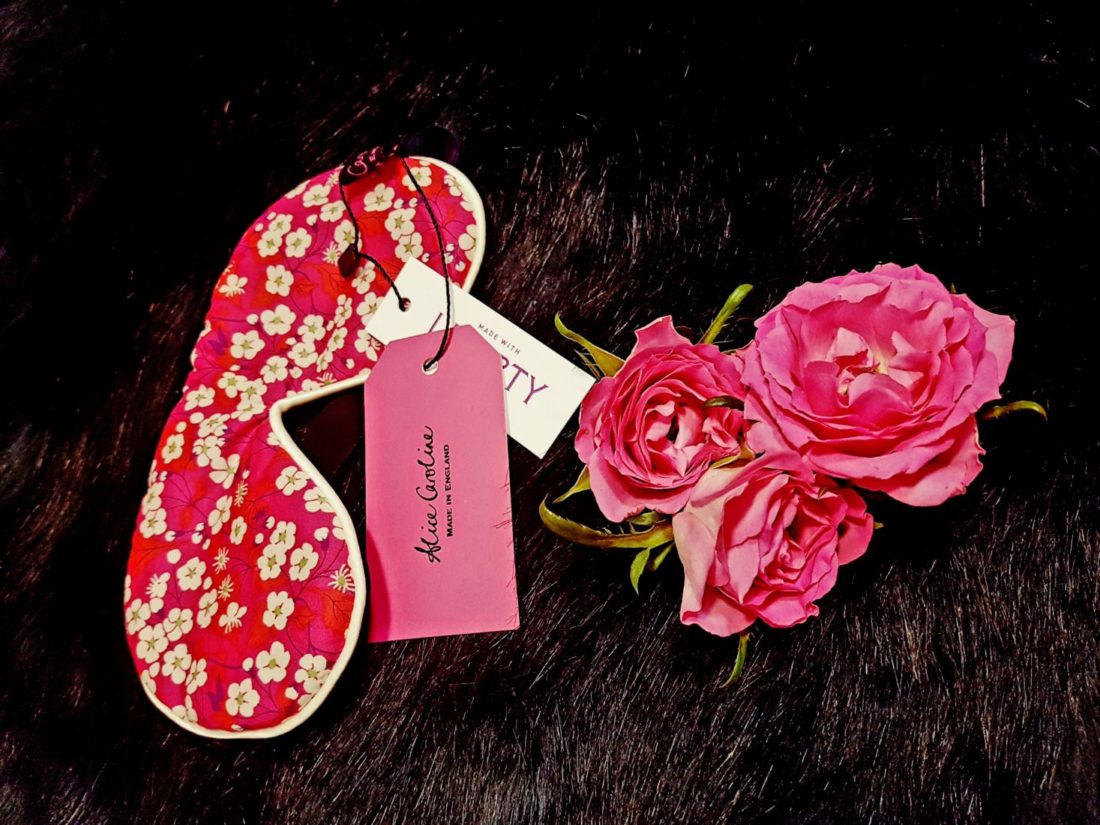 These items are not available online although there is a wide selection on the website.
THE BURREN PERFUMERY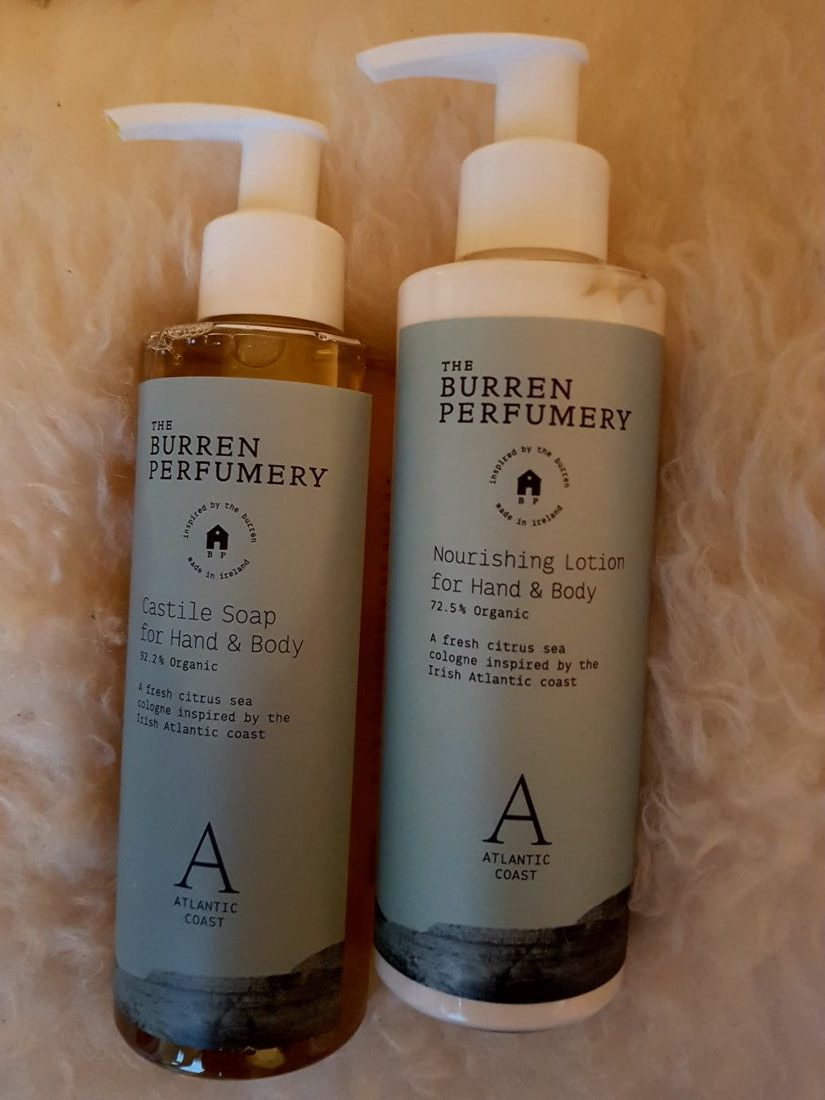 2017 has been an exciting year for The Burren Perfumery, a family run business based in the wilds of Co Clare. Using natural and organic ingredients, everything is made by hand, on site, in the Burren and if you ever get a chance to go, we recommend the tea rooms in the summer and a ramble around the herb garden. This duo not only look the part but are hard working and there's plenty to go around. Hand soap, €16, Hand Cream, €24.
MODERN BOTANY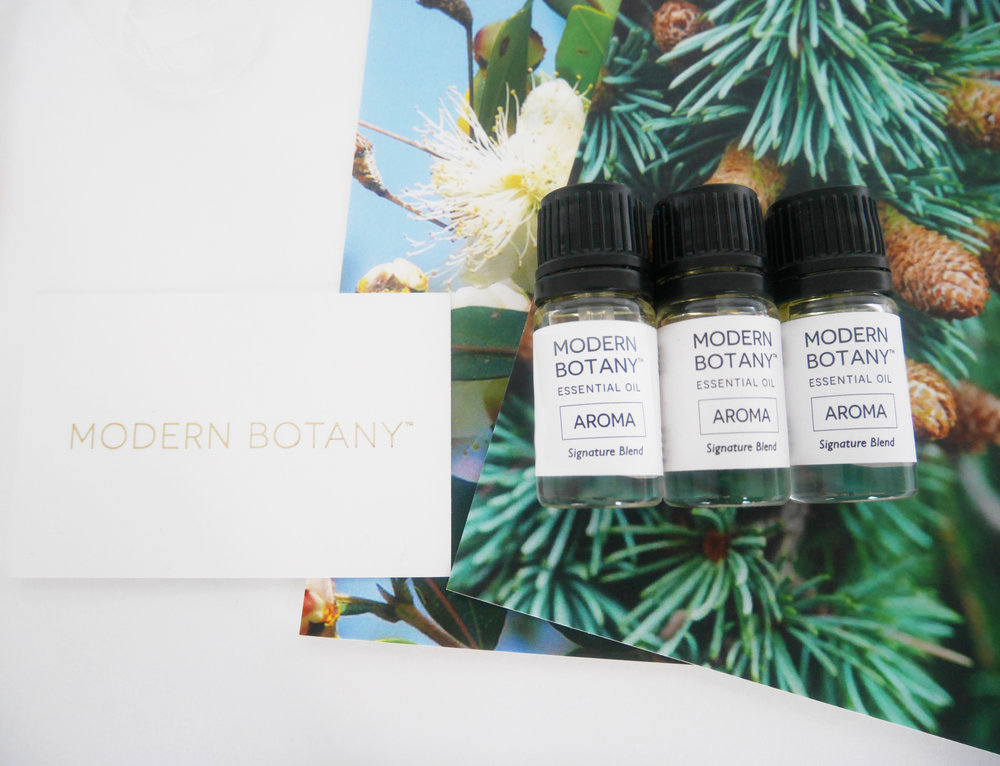 Based between Goleen and Schull, Modern Botany HQ is surrounded by the beautiful landscape of West Cork, and the crashing waves of the Atlantic Ocean. Backed up by the most rigorous principles of botanical science and 25 years of research and study, Modern Botany uses natural ingredients sourced from Ireland and all over the World. We love their latest product for just €15, the Modern Botany Signature Blend Aroma combining 11 essential oil for a uplifting scent that works best with a diffuser which you can also buy on the site.
WILD OATS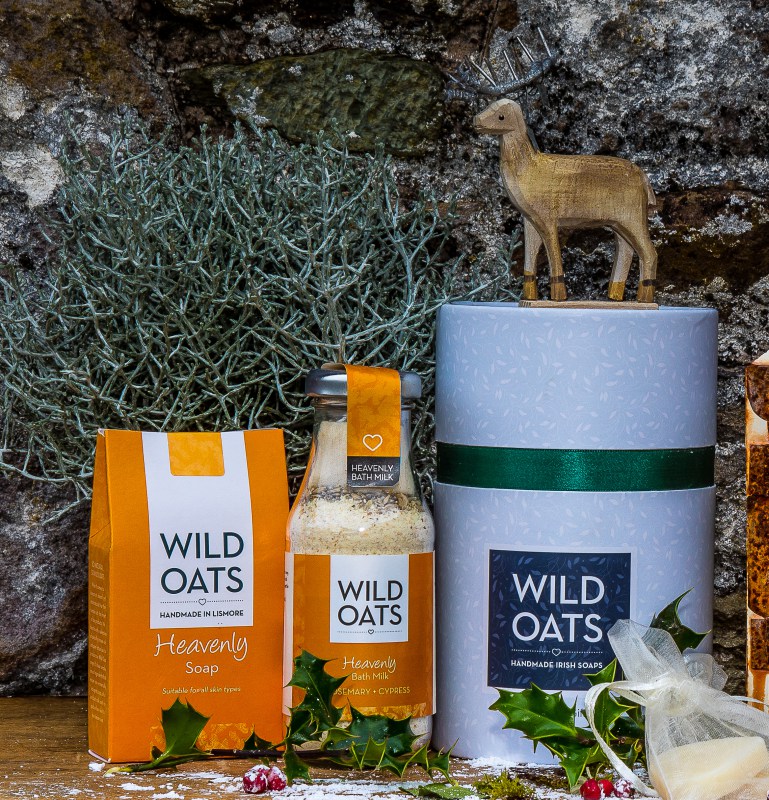 Deirdre Meany and Karen Cottier use Flahavan's Organic Oats for all their soaps and bath milks, produced in a converted farm building outside Lismore, Co Waterford. This power pack for €24.95 would make the perfect Christmas gift, Filled with festive scent of Cypress, the Heavenly Bath Milk contains Epsom salts to work on those achy muscles and bones, Goatsmilk to help tender skin and Flahavan's Oats to moisturise, cleanse and gently exfoliate. Scented with the delicate woodiness of cypress and Rosemary, Heavenly Bath Milk works on all of you as you soak.
NEWBRIDGE SILVERWARE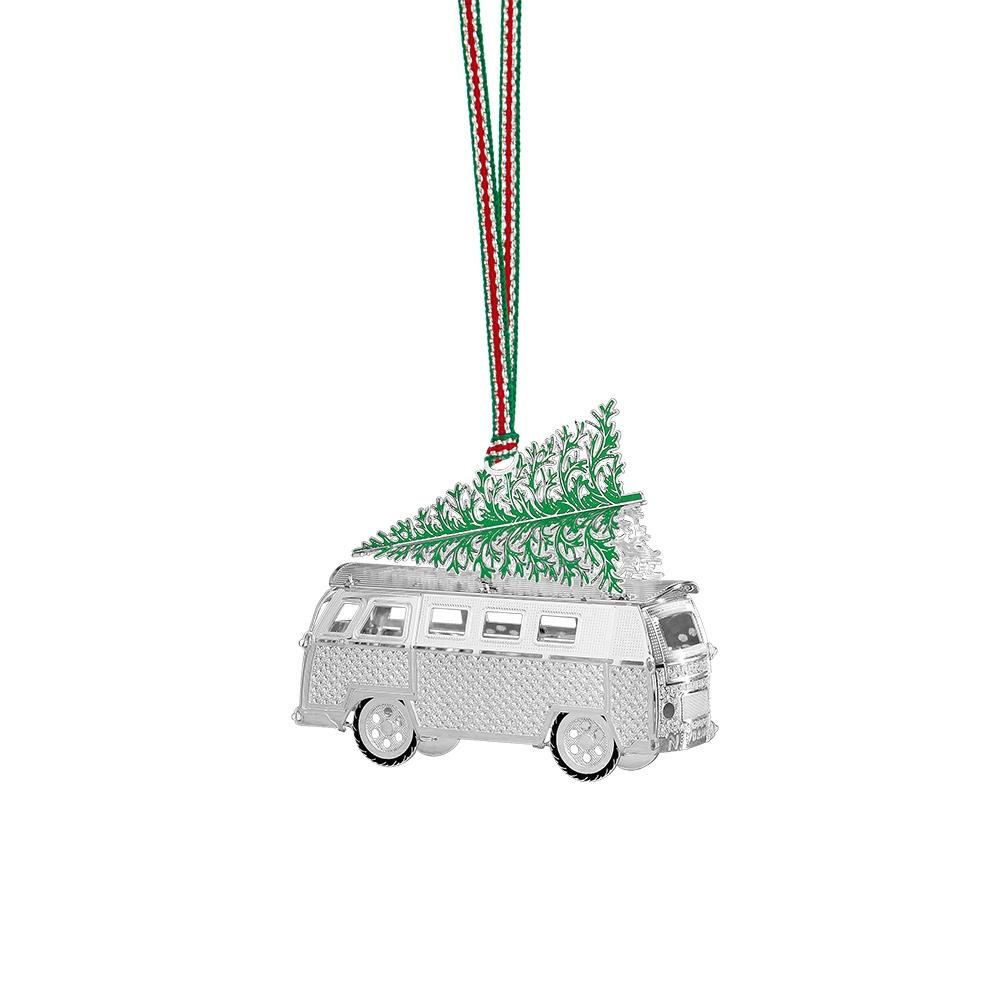 If you want to add some new Christmas decorations to your tree that will last the test of time, we recommend Newbridge Silverware's tasteful and fun trinkets. How cute is this silver plated camper van and Christmas tree for €25? It comes with a protective anti-tarnish layer and is approx. 80mm. Presented in a Newbridge Silverware Christmas collection gift box. Product dimensions 72mm x 65mm x 21mm.