Vegetarianism is suddenly sexy. It's time to see past the tofu and quorn and look at the results! First up the happiest pair in Co Wicklow, identical twins David and Stephen Flynn who are setting hearts racing with their Instagram feed (surely that alone will burn off a few post Christmas calories). This morning's offering brought on palpitations…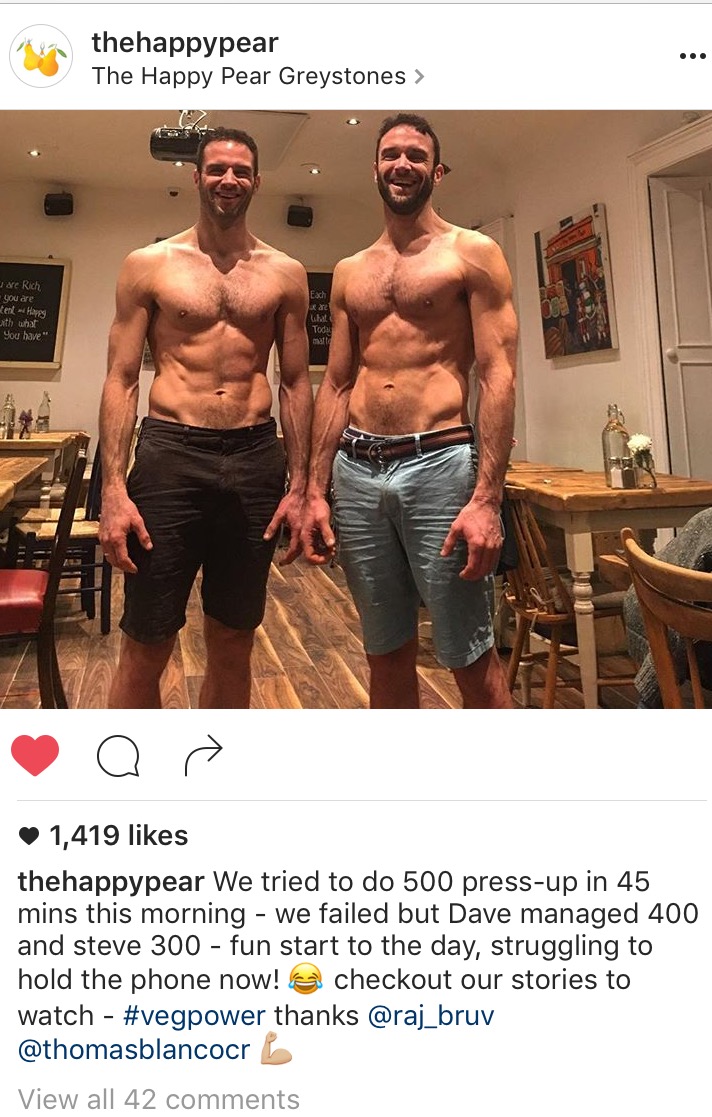 They start their day with a dawn swim on Greystones Beach in Co Wicklow and show their yoga moves to dizzying effect on their various social media for The Happy Pear. Identical twins David and Stephen Flynn are fast becoming a force to be reckoned with as the faces of vegetarianism in Ireland.
There's nothing wimpy about these two who are unashamedly positive about eating plants and keeping their perfectly toned bodies meat-free, although it's something they don't push on others.
Leading by example is their model of choice; join in if you fancy, don't if it's not your thing. Like with so many social media stars, it's all about finding your tribe and these guys have found a loyal and ever growing fellowship over the past 14 years in business.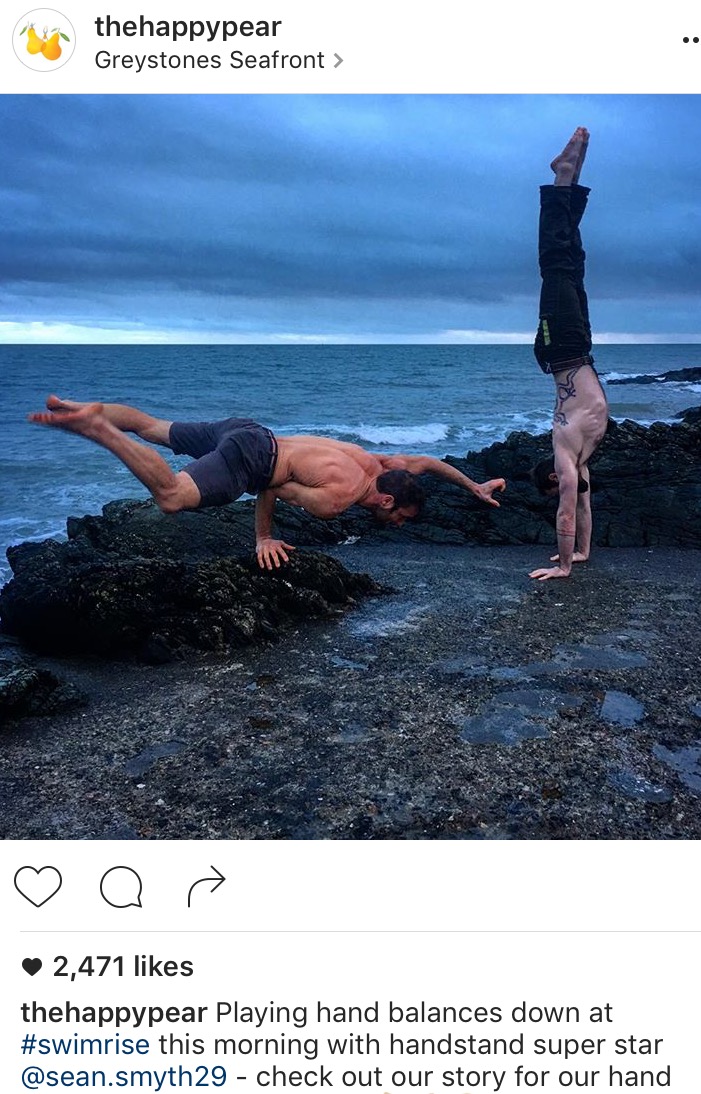 Their website mission statement reads: 'Our goal is to create a community, an environment people enjoy coming to and are supported in their efforts to make change. Our passion lies in our craft. Our craft is continually evolving so that we can give our lovely customers what they want. From growing fresh produce to producing wholesome products, from creating simple recipes to teaching healthy habits, from serving customers to spreading happiness and everything in between'.
For two years in a row, their cookbook The Happy Pear: Recipes and Stories from the First Ten Year has been a No 1 best-seller, outselling Jamie Oliver and Nigella Lawson. Speaking of Jamie, the twins also make Youtube videos for his channel and have a close working relationship with the culinary star. More info on https://thehappypear.ie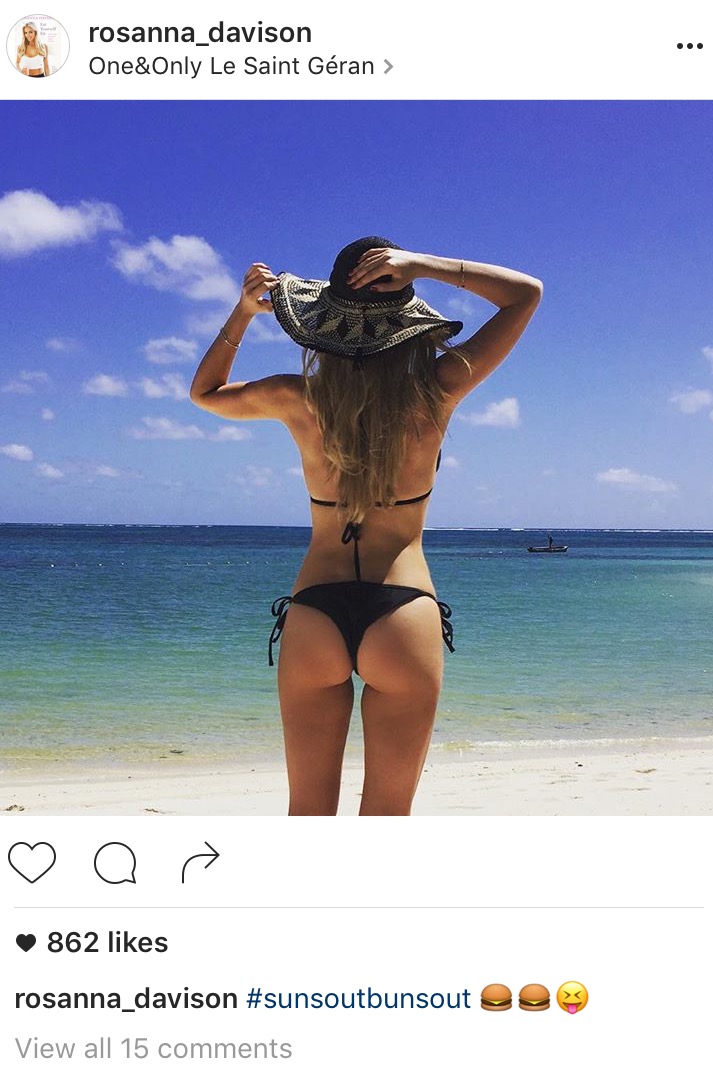 Our next example of an incredible veggie bod is that of our one and only Miss World, former beauty queen Rosanna Davison who has made a successful career from being healthy, toned, tanned and it would seem, on permanent holiday. These latest images from One&Only Le Saint Geran in Mauritius show us why Rosanna is the best ad for her business.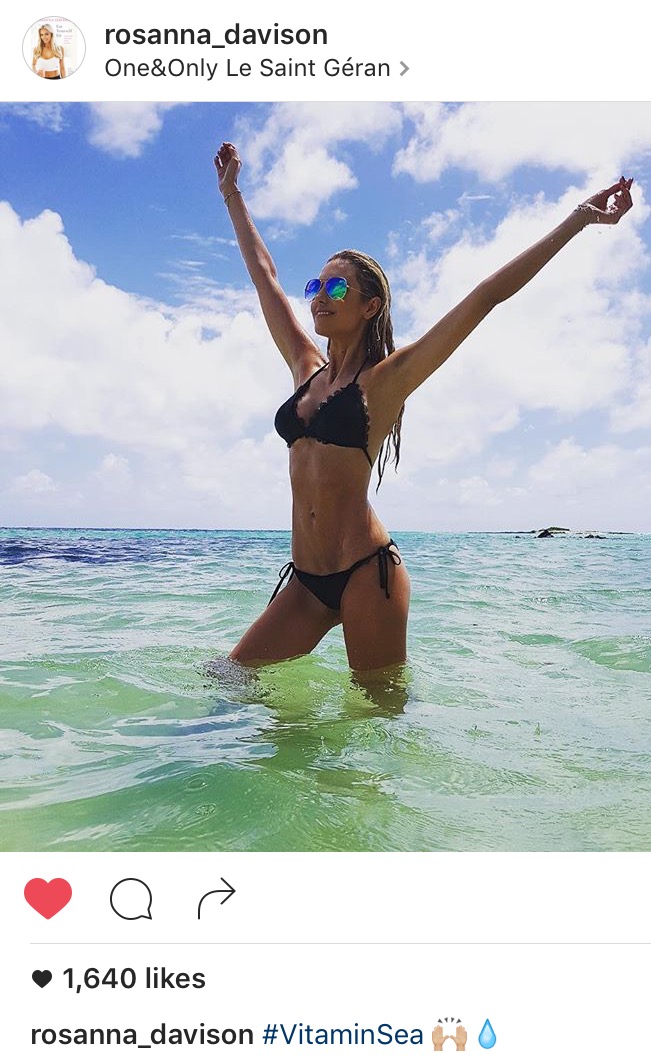 There's no doubting her credentials either. Rosanna is a qualified and insured Nutritional Therapist and a graduate of the College of Naturopathic Medicine and is a firm believer that food can be used as medicine or as a toxin. It's your choice!
Rosanna offers healthy alternatives to some typically problematic foods, such as gluten, soy, sugar and eggs.
With two best-selling recipe books now under her teensy weensy, cinched in belt, Rosanna has proven there's more to her than a tiara and a beaming smile. She's become a leader in a movement for healthy living and a shift away from animal products and all the side effects farming brings to our planet and our bodies.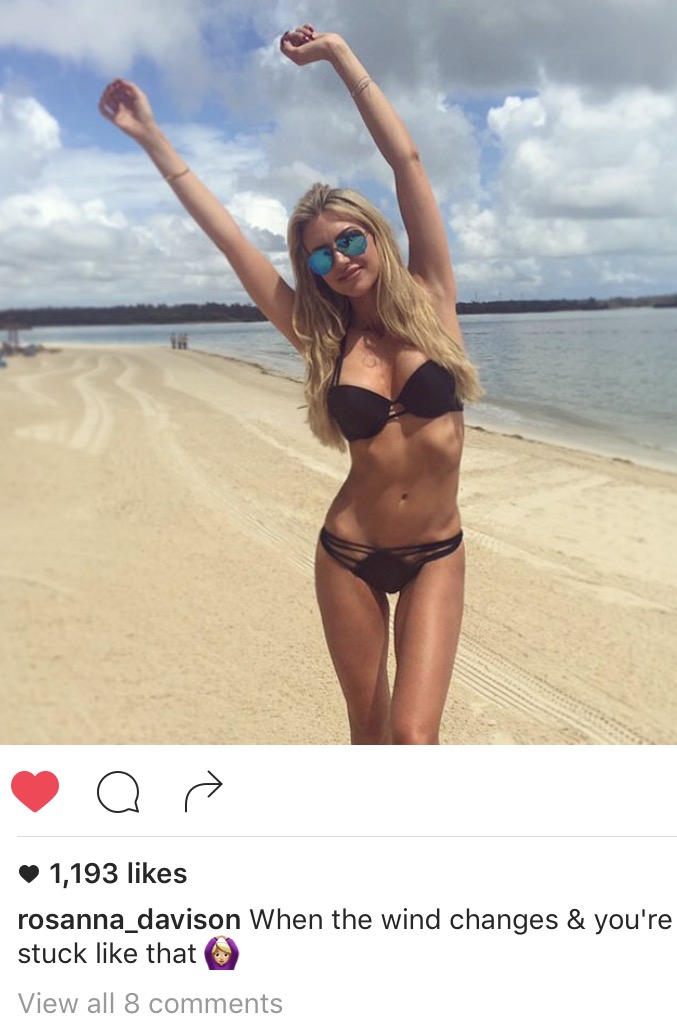 Find out more on: www.rosannadavisonnutrition.com