I knew it. I just knew we'd have loads of freaky connections. I mean what are the chances of the woman who bought not one, but 10 Hyundai Kona Electric cars for her homecare company being on the same retreat as the couple who have the Hyundai dealership in Ireland?
Apparently these wagons are the future. They hadn't met before by the way, unfortunately.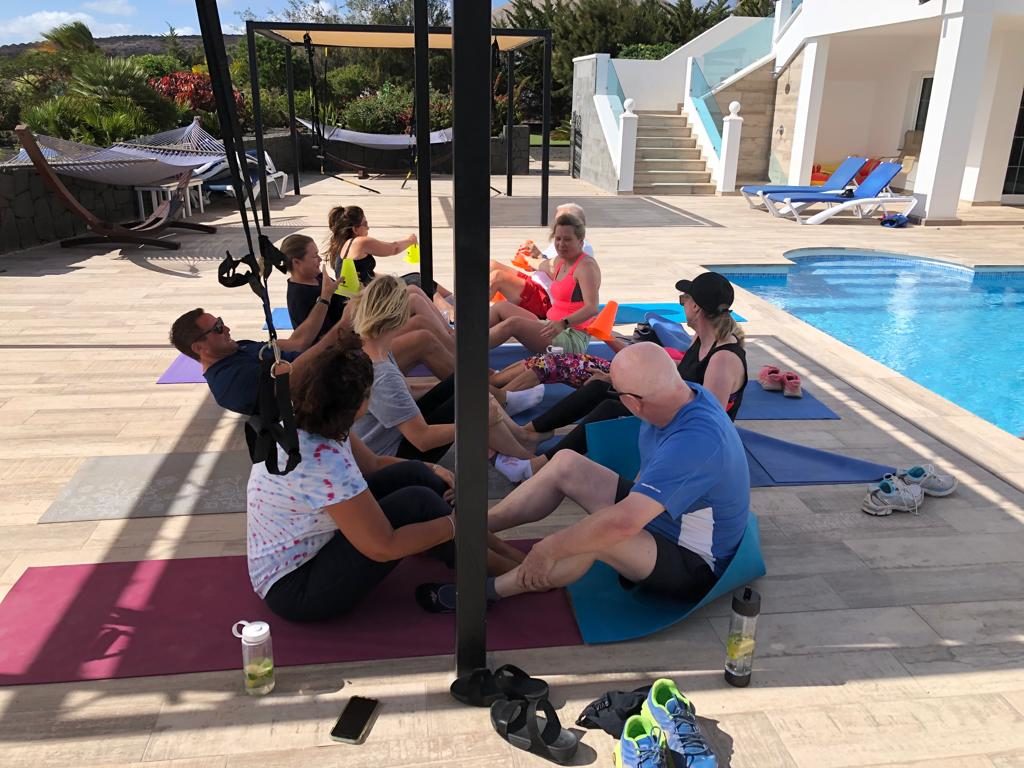 I couldn't get my head over the glamorous sisters who came from a family of 12 children. "You must have been four to the bed," I said in all innocence. "Not quite," replied Louise.
Turns out this formidable duo grew up on Dublin's exclusive Shrewsbury Road with a pool and tennis courts.
After their father, pediatrician Dr Bill Kidney died in 1968, their mother Naomi went on to marry an Amerian doctor. Guess how many children he had? You couldn't make it up. Twelve! A blended family of 24 kids. My head is still spinning.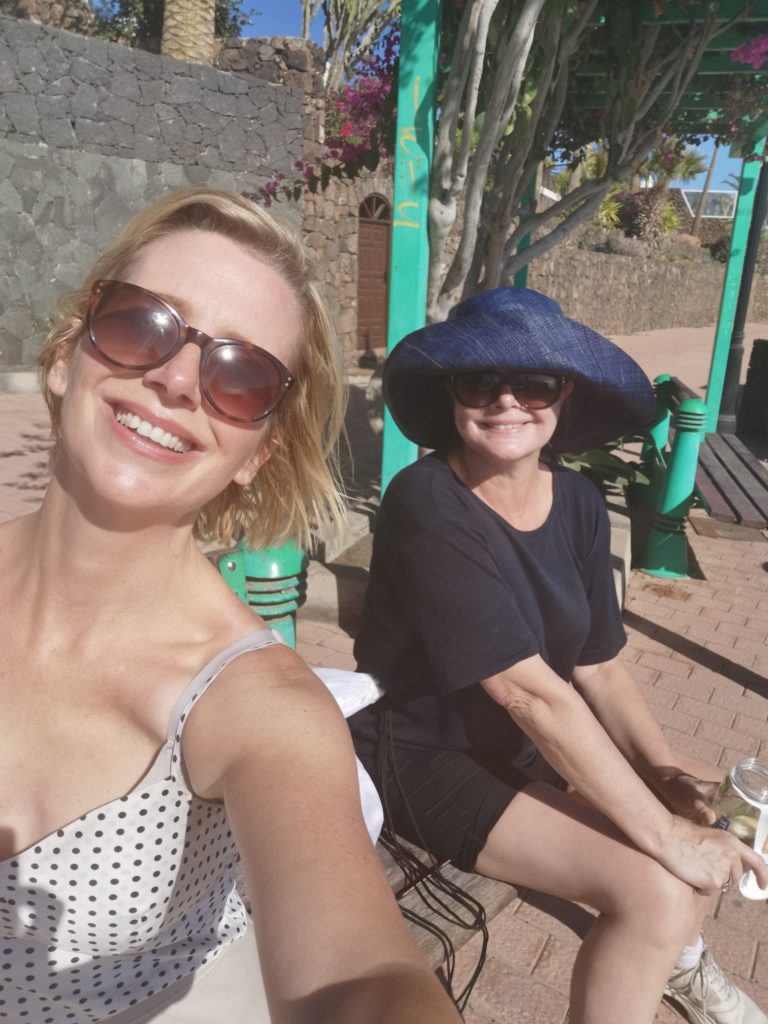 Rewind 58 years and Dr. Bill Kidney was telling six year old Gary, now a dentist, to avoid cow's milk. Cow's milk products were off the menu on our retreat in Lanzarote, as was gluten, wheat and booze. Who knew it was possible to have so much fun without a glass of bubbles in your hand? Unlike the gang in the latest bestseller from Liane Moriarty, Nine Perfect Strangers, there was no microdosing on LSD or ecstasy on this wellness gathering.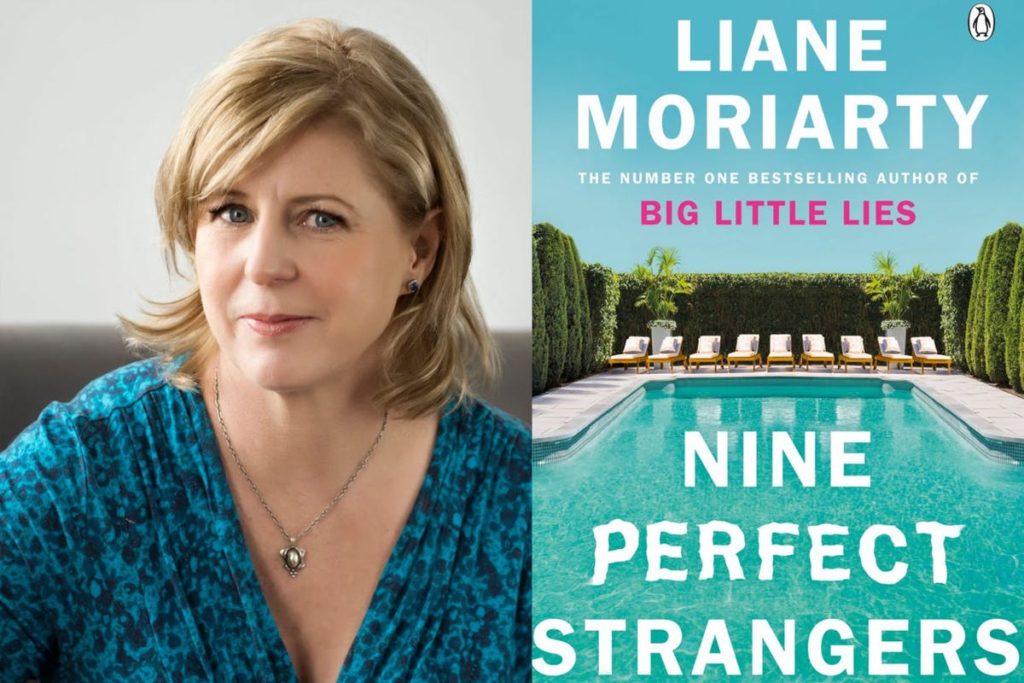 We were reliant on cranking up those dopamine and endorphin levels on good ole fashioned exercise and the fresh air of Lanzarote. Twenty three degrees in November. Where would you get it?
At the helm was Damian Hall of Complete Transformation Retreats, a personal trainer who looks like a gladiator. You can believe him when he's giving you advice.
Damo wasn't overly keen on my vegan status – where would I get my protein from? – but I still managed to knock two inches off my waistline by the end of the week. I know we're supposedly not allowed to express this anymore but I was thrilled, overjoyed, exuberant about the inch loss.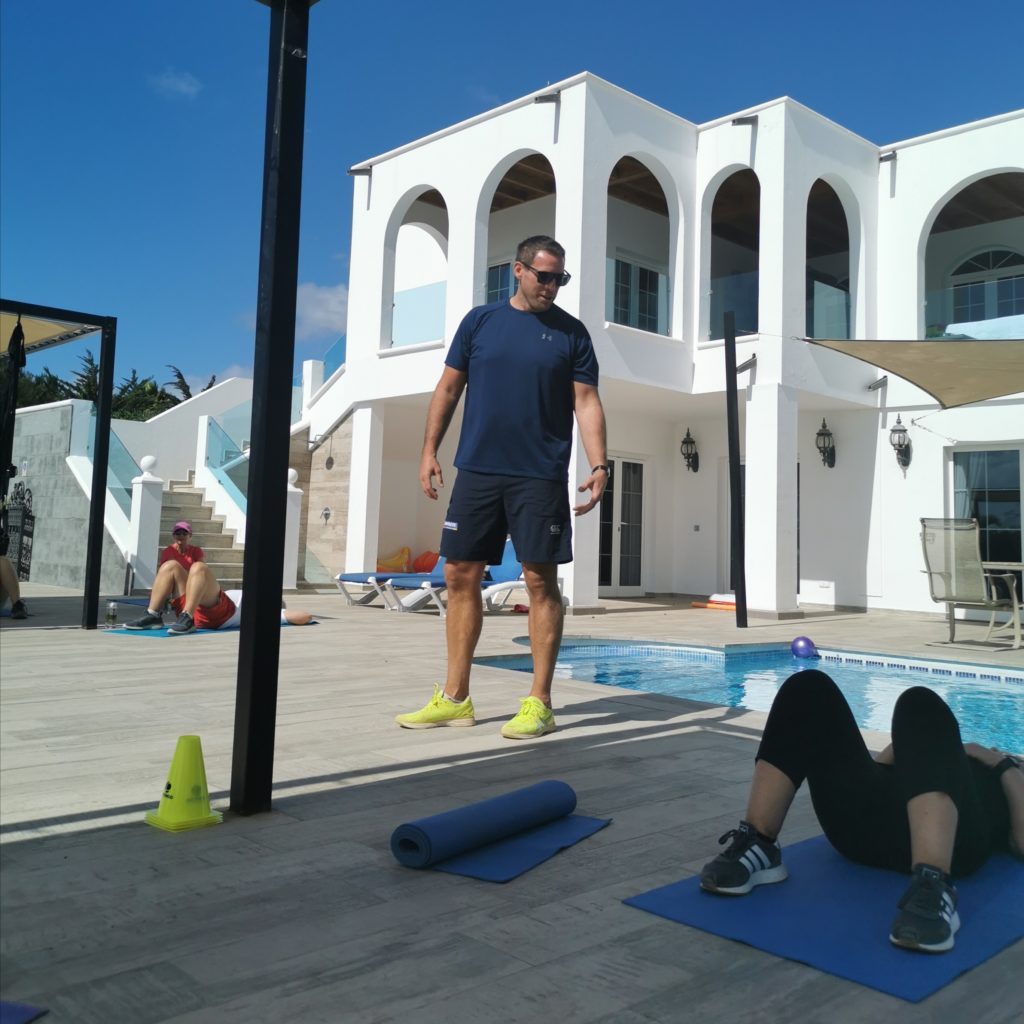 After three kids you wonder if you'll ever see your waistline again. I'm finally glimpsing its potential re-emerge. Maybe it's not the C-sections after all, maybe it's just bad boozy habits and an over-reliance on bread to accompany everything.
Confession. I ordered Cava and veggie roll at Madrid airport on the way home. It didn't taste as incredible as I'd been fantasizing. In fact, it was terrible.
That could have a lot to do with being overindulged by the culinary skills of Ciara Gorman Fennessy from Ciara's Kitchen in Delgany. This one's got it. We feasted at breakfast, lunch and dinner on an eye popping array of anti-inflammatory foods. I wondered if I was packing it on, I felt so satisfied.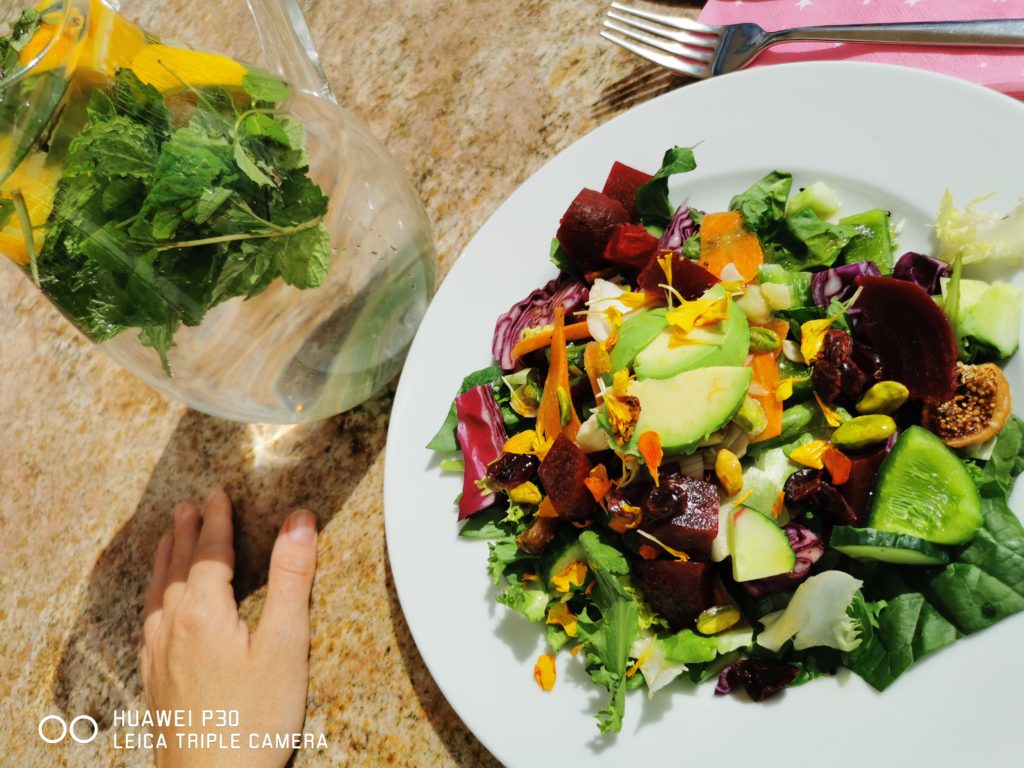 The pot noodles in my suitcase came home with me. No fear of rumbling tummies on this retreat. Which brings me to my next topic. BMs. Bowel movements as Dr Rachel diplomatically called them. There was a lot of sh%te talk during the week. How many? How often? Consistency? If this is what getting older is all about, count me in. As for my big takeaway from our seven days? Drink loads of water and stay open to life's thrilling coincidences.
Q&A with Damian Hall of Complete Transformation Retreats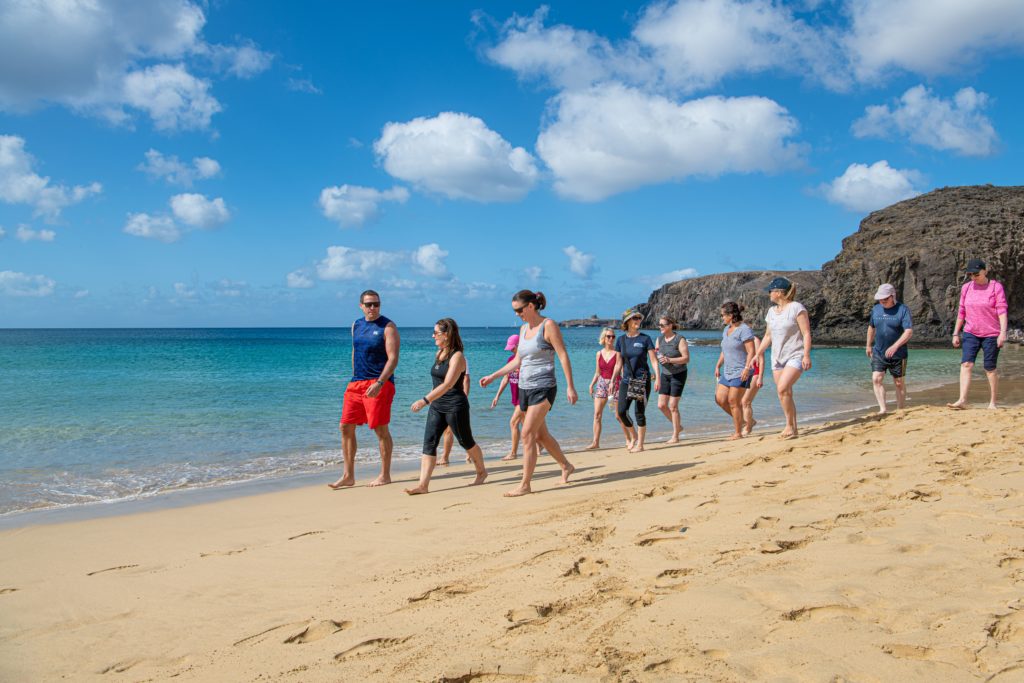 What's the age group for the retreat?
Primarily, our guests are aged between 40-60, with a ratio of 75% – 25% female to male. We have had slightly younger and slightly older, but our core guest age group is as above.
Will I be able to keep up in the classes?
With 20 years' experience in the industry, I take our Complete Afterburn Classes™. We cater for all fitness levels, from beginners to advanced, and I'm there holding your hand and managing your training load for the week. I know what I'm doing. 
How many people go?
We have a capacity of 10, bearing in mind our Complete Mind and Body Retreat Villa sleeps 20. Including out 4 "staff", that leaves plenty of space for our guests to disappear onto a hanging chair on a balcony, blend into a hammock in the palm tree filled garden, chill in silence on a sun bed away from it all, or have the chats over by the heated pool.
What do you do on retreat?
We offer a holistic retreat like no other. Some offer yoga, some offer fitness, some offer weight loss, some offer cooking demos, some offer mindset help, some offer stress relief. We provide the whole spiritual, mental and physical approach to our guests, leaving them in a far more positive place than when they arrive, armed with the tools to illicit change. Getting out of their comfort zone in an environment where we can really dig deep and help them become a happier, healthier person, covering all aspects of their now so stressful lives.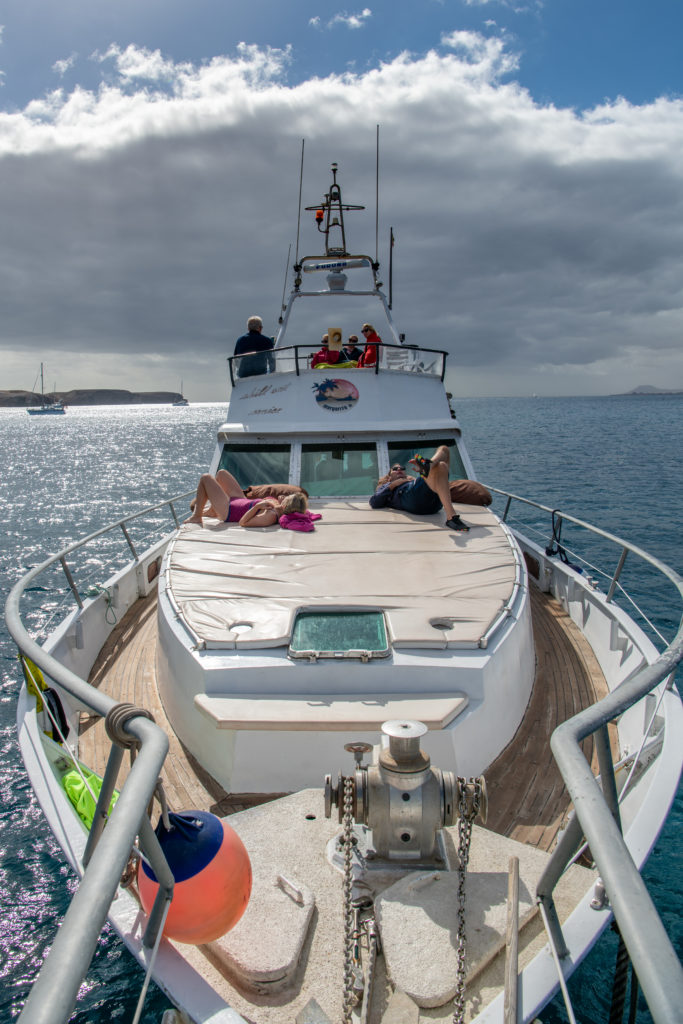 What are the rooms like?
Our luxury villa is the largest and most luxurious villa on the Island of Lanzarote. The rooms reflect that. You won't be disappointed
How can this help me?
This all-encompassing retreat can help you solve whatever is troubling you in your life currently.
Relationships, Nutrition, Fitness levels, Stress, Re-setting yourself, Fat loss, Inch Loss, Pain management, Health issues and much more.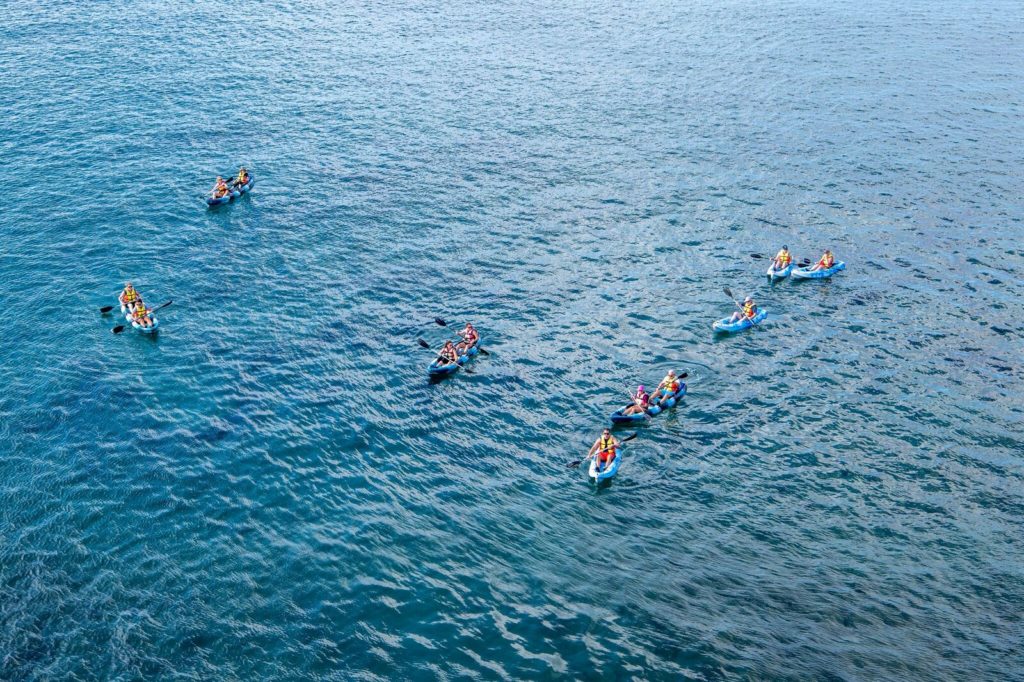 What Are the Life Coaching Modules?
Complete Nutrition System™
Complete Morning Rituals™
Complete Goal Focus™
Complete Stress Solution™
Complete Mind Management™
We also provide corporate retreats, from weekends, to full 7 night events. More information here.
Complete Personal Training
www.completepersonaltraining.ie
www.completetransformationretreats.ie
Office: 00 353 (1) 5654145