A carefully chosen vintage chair can have a powerful effect in a modern room. Here are Exquisite.ie's favourite finds to add some retro cool to your interior design…
CRANNAC LOUNGE CHAIR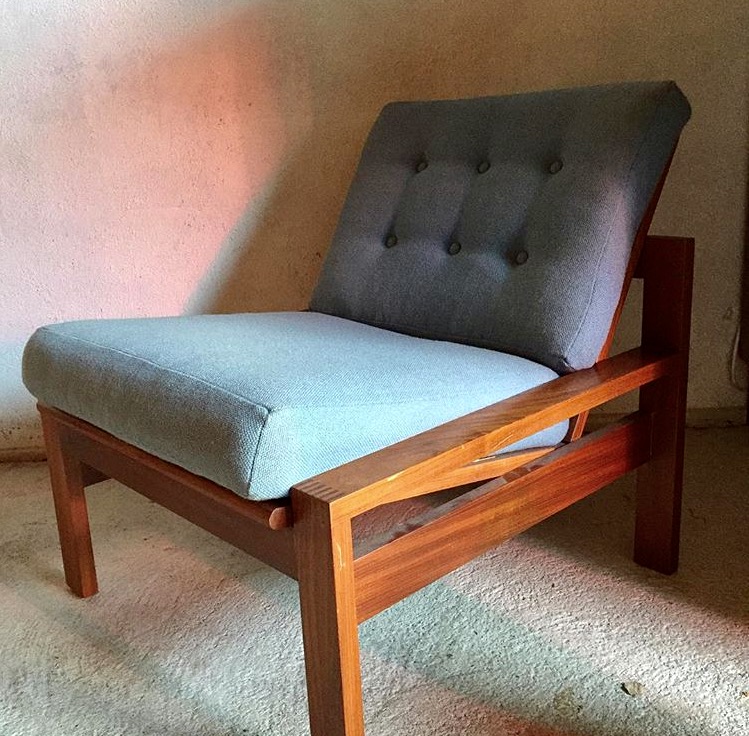 This rare original Crannac chair typifies the beginning of a design revival in 1960s Ireland when An Corás Trachtala began a campaign to create our own identity in furniture style. Navan furniture company John Hogg and Co (set up in 1945) where the first to get on board, hiring design supremo and Royal College of Art graduate Arthur Edwards to create a new style for the home and export market. This new style 'Crannac', which means little wood in Irish, was launched in Dublin in 1962 and was clearly inspired by Scandanavian design.
According to the Meath Chronicle, 'The designs were aimed at the hotel, public lounges, public buildings and offices but were also suitable for private homes.
The Crannac frames were made from afromosia, a wood which was imported from Ghana. The finish was not stained or varnished but oil finished by hand which preserved the natural features of the wood.
The seats and backs were of special quality polyester, the seats resting on Vitaweb rubber strapping.
In 1976, having been bought out by the workers following a three month sit-in, the company was set up as a co-operative and sold directly to the public. The co-op lasted until May 2003, making it the longest running workers' co-op in Ireland
BRENDAN DUNNE SIDE CHAIRS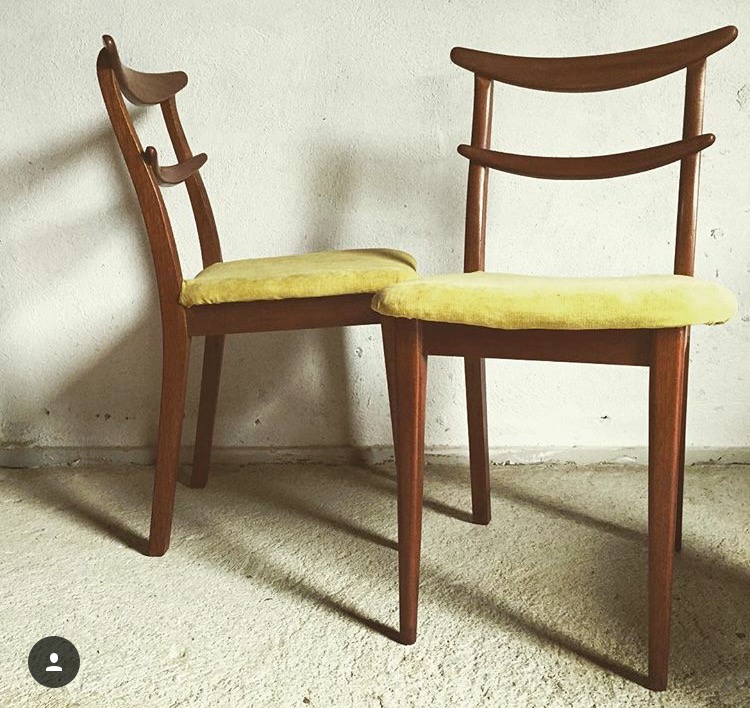 'Designing furniture is like composing music you must bring to each a sense of rhythm and line and good workmanship.' Brendan Dunne, Dublin born music afficionado and furniture designer (1916-1995)
Also for sale in Retro Rumage in Dundrum, Dublin are these extremely rare pair of side chairs by Irish designer Brendan Dunne (1916-1995). Dunne's furniture was sold through his retail outlet on Dawson street Dublin during the middle of the 20th Century. Inspired by Scandinavian design his pieces are highly sought after today by collectors of fine mid 20th Century Irish design. Some of his collection can be viewed in the National Museum of Ireland.
According to the museum's website:
'Dublin born, Brendan Dunne was a musical prodigy at an early age, eventually becoming a professional composer and occasional conductor for the National Symphony Orchestra. Self taught in furniture design, in 1951 Dunne set up a large factory workshop with his partner Michael Mc Mullin, another music enthusiast.
Producing modern furniture for the modern home, their work, with simple lines and tapered legs, was Scandinavian inspired. Dunne compared woods to musical notes. Oak suggested the key of c major and his oak dining suite he called the 'C major suite,' while a mahogany bedroom suite is called the 'A minor suite.'
ARNE NORELL SIROCCO CHAIR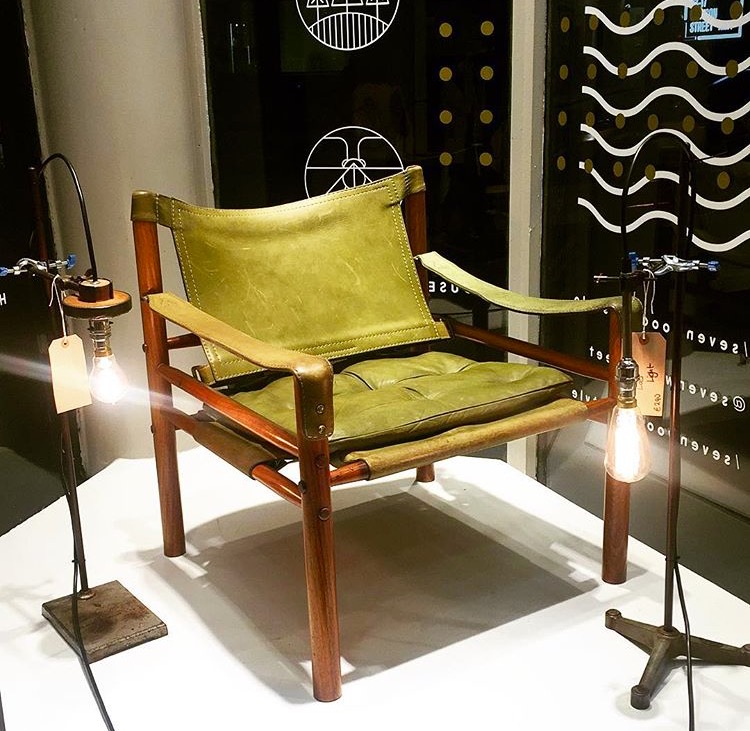 Arne Norell can be credited with attributing an effortless, casual character to the use of leather upholstery in Scandinavian modern design.
Born in 1917 in Åsele, Sweden, he grew to prominence post World War II, at the height of the international fascination with Scandinavian design.
In 1958 he opened a furniture workshop in Stockholm and in 1958, he launched his eponymous manufacturing company, Møbel AB Arne Norell, on a two-acre farm in Småland. Through the course of his prolific career, this idyllic setting remained Norell's central source of inspiration and the site where he designed and produced all of his own furniture until he passed away in 1971.
Arne Norell chairs used smooth rosewood frames instead of tubular steel created a relaxed, 'come sit on me' effect.
His aim was to push past the conventions of leather furniture, like the famous Chesterfield sofa, re-directing leather upholstery into a more chilled out, modern realm, while holding onto that signature Scandinavian design.
According to furniture experts Panomo, 'Through the course of his prolific career, this idyllic setting remained Norell's central source of inspiration and the site where he designed and produced all of his own furniture until he passed away in 1971. Today, Norell's daughter and son-in-law, Marie Norell-Möller and Thomas Möller, carry on his work, operating under the name Norell Møbel AB. In 2014, the company celebrated its 60th anniversary. It's the only Swedish company that has continuously manufactured the entirety of Norell's catalogue since the 1950s'.
The chair is available to buy on www.sevenwood.ie
PIERRE PAULIN'S TULIP CHAIRS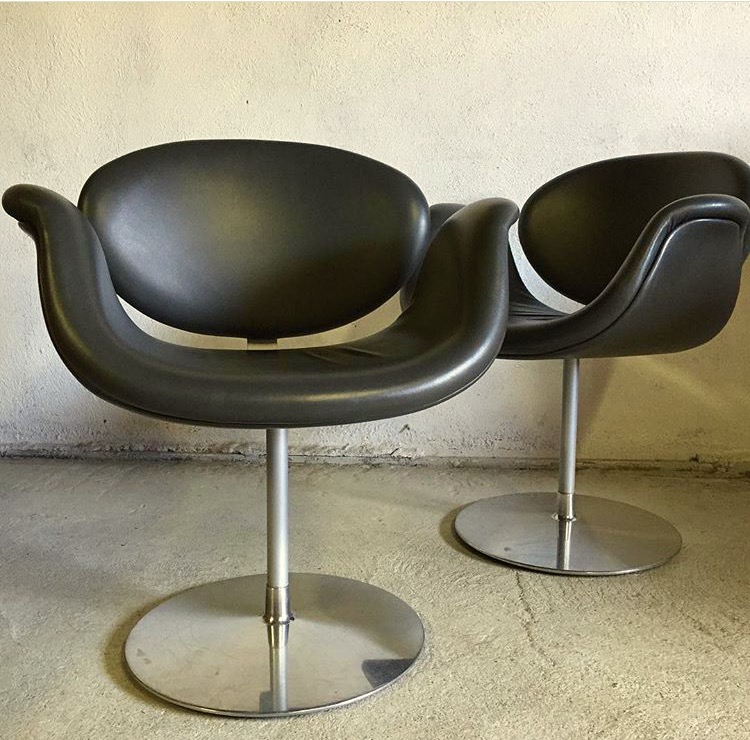 French man Pierre Paulin (1927 – 2009) was famed for his innovative work with Artifort in the 1960s and interior design in the 1970s.
His chair designs were considered modern and unique making them popular among the younger population.
Pierre Paulin was well known for designing chairs. He worked using foams and metallic frames covered with stretch materials, admired for their clear lines, the sensual feel of their material or just simply for the way their shapes cradled the body. His designs were widely popular during their time and have influenced different designers such as Olivier Mourgue.
INTERIORS INSPIRATION
Adding your dash of personality and throwing out the rulebook make for more interesting results. Here are some Pinterest snaps we love: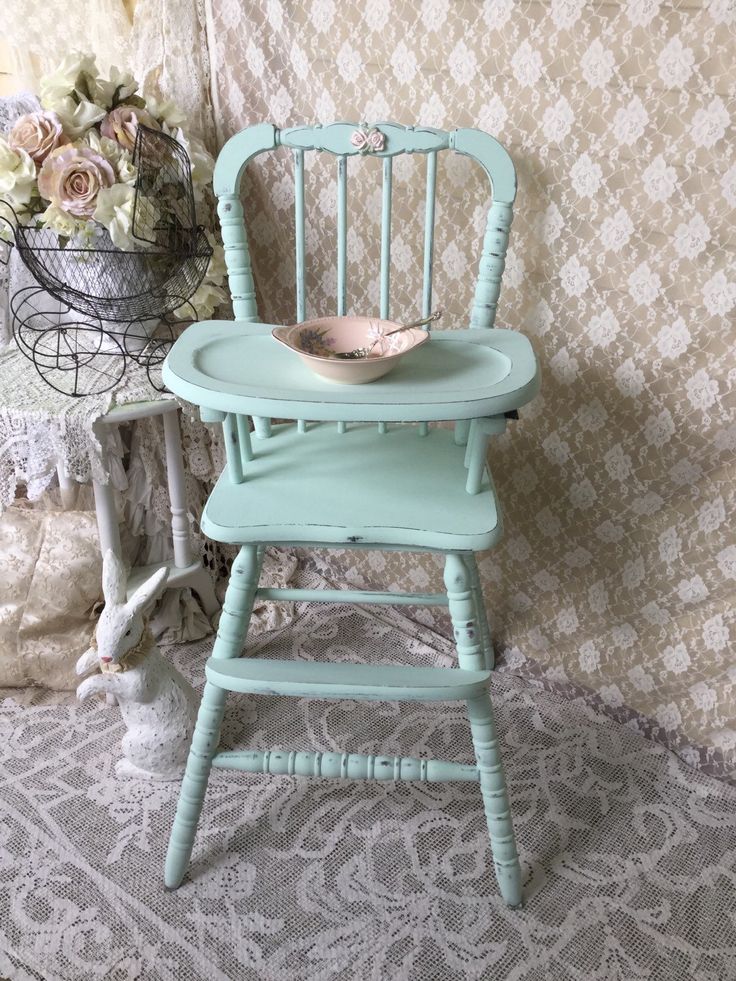 Upstyled and adding a wondeful, this high chair adds an old-school edge to your home, bringing continuity and tradition to new baby's feeding time.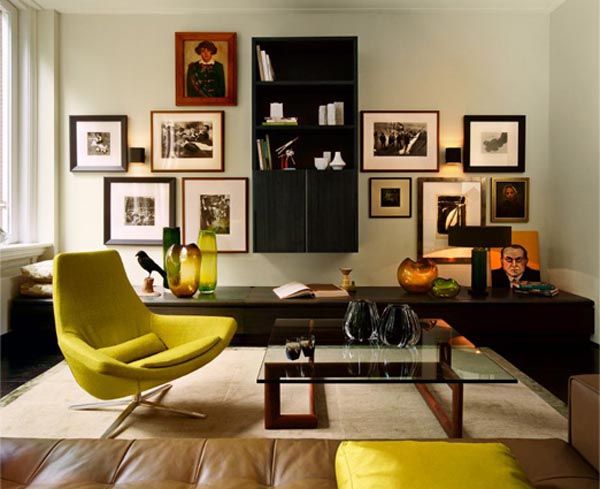 Combined with modern furniture and a wall full of art and photography brings this retro chair into the modern day, while making it the focal point of the room.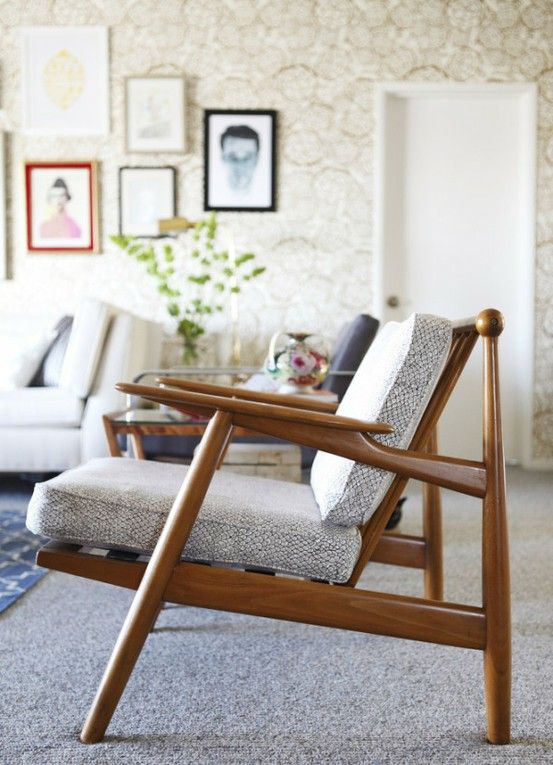 Mixing old with new against the backdrop of some interesting wallpaper and more artwork again brings the vintage chair into modern times, while acknowledging the craftsmanship and design of traditional furniture. Beats flatpack any day.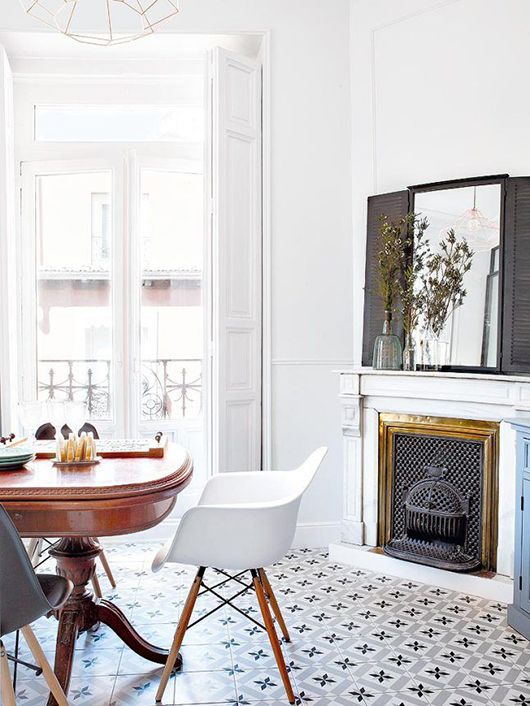 It's how you put it together. It's hard to go wrong with a white backdrop.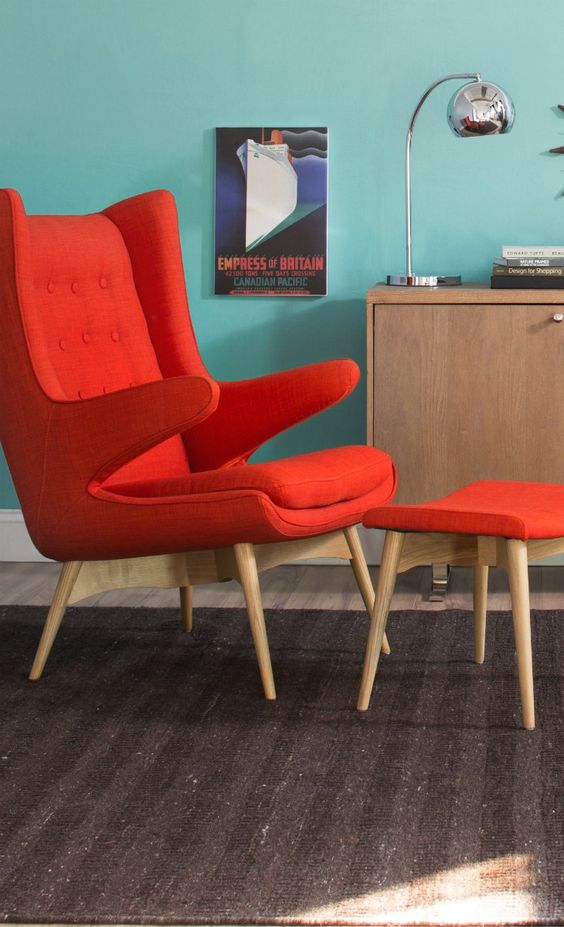 Newly upholstered and like new, the chair retains the best of retro design features while feeling like a fresh purchase.
If you have any retro chairs in your home that you've brought into the 21st century, please share with us. We've love to see your ideas on hello@exquisite.ie