It's been a remarkable year for fashion with comfort and over the top expressionism winning out as we welcome the New Year with a renewed sense of possibility and optimism. 2017 was the year trainers took centre stage as women decided they were simply too busy to be hobbling around in bone crunching high heels…writes Aisling O'Loughlin.
It was the year all the bonuses of athleisure were embraced and combined with glamour to offer more freedom and movement. It was the year the bum bag made a return to free those hands for more important stuff. Fashion was reflecting a bolder, more confident mood reflected in the #metoo campaign and a clearer idea of feminism for 2018. There's a strong sense of fun and vigour for the New Year as fashion designers crank up the energy generated in 2017 with an air of celebration and colourful exuberance for the months ahead.
SIXTIES FLORALS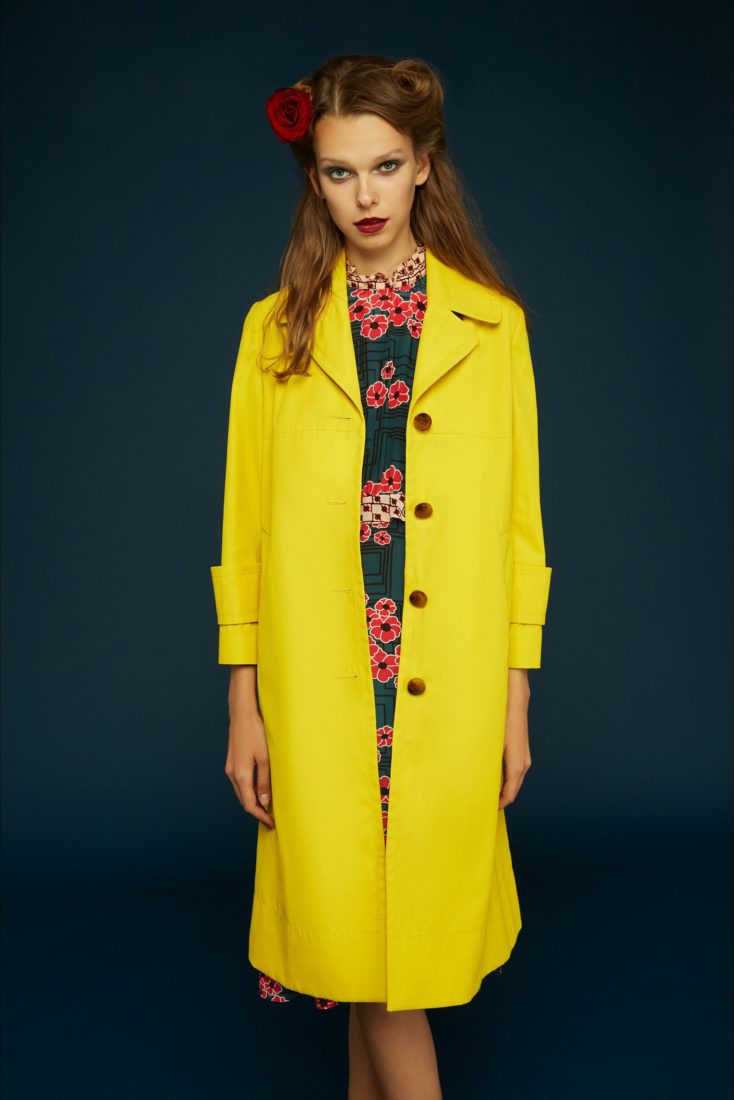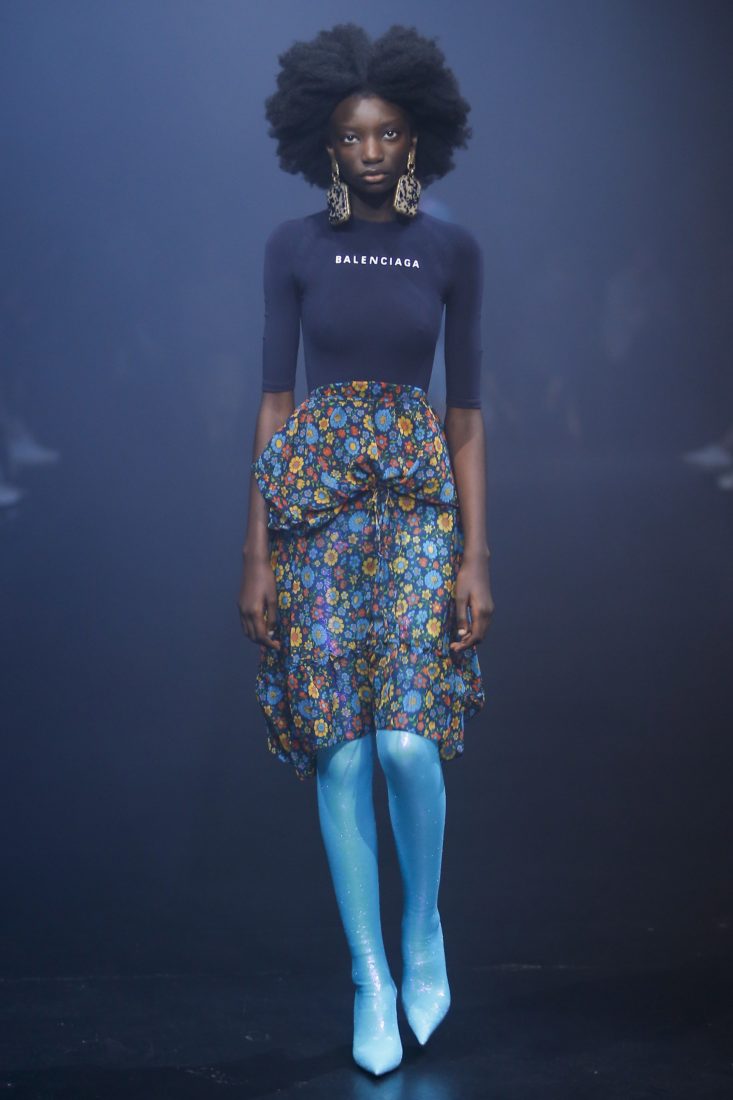 Think retro tablecloths and dinky cushions covers and you're halfway there with this one. The 60s florals trend is unashamedly retro and funky, optimistic and celebratory in the face of so much political uncertainty.
The queen of this print has to be Irish designer Orla Kiely who has built an empire on the 60s floral pattern.
There was no holding back on the Kenzo catwalk with head to toe print while Balenciaga went with logo tops and bright tight boots to march this look straight into 2018 with gusto.
FRINGE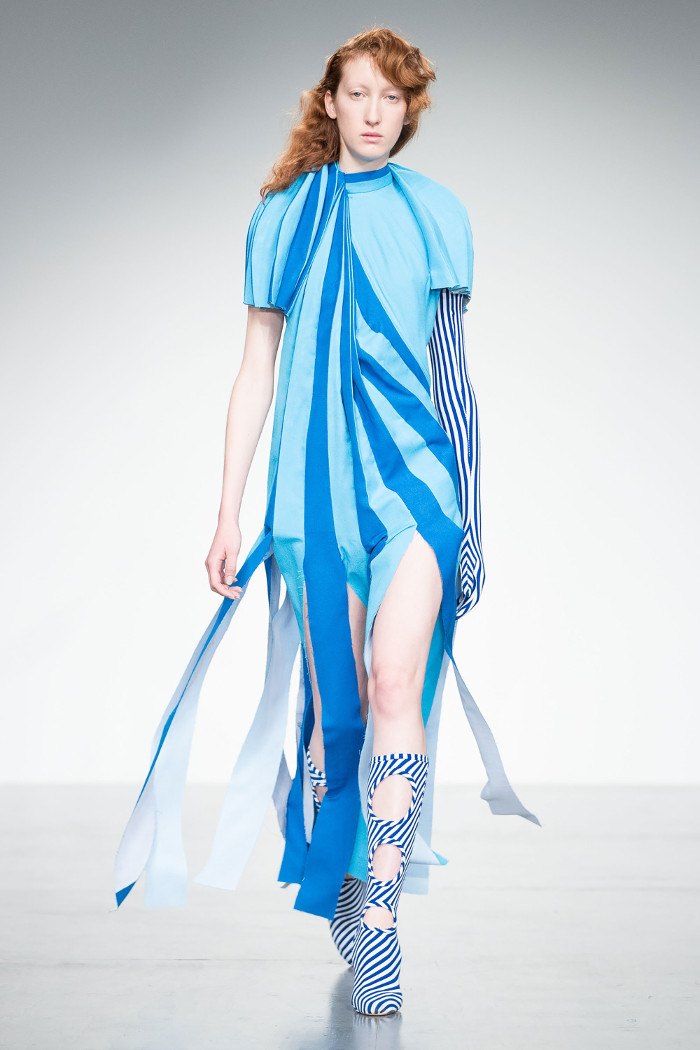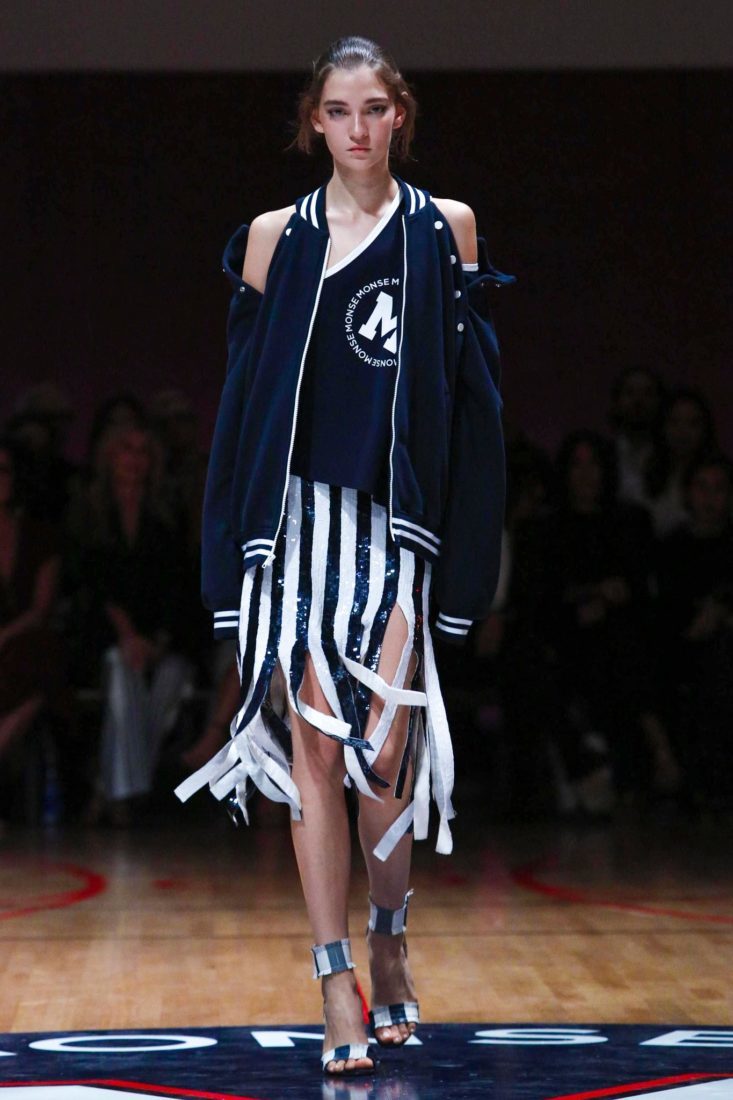 Fringe will be everywhere for 2018. It too dramatic to resist. Expect to see over the top fringing on coats, dresses, bags, you name it. Irish designer Richard Malone was particularly playful with his blue bunting effect dresses for Spring Summer while Monse went for ultra glam with sequins, stars and a flash of leg. The return of fringe is good news for anyone who's already invested in the trend in previous seasons. Pull it out again, and be sure to get your swoosh on.
POP ART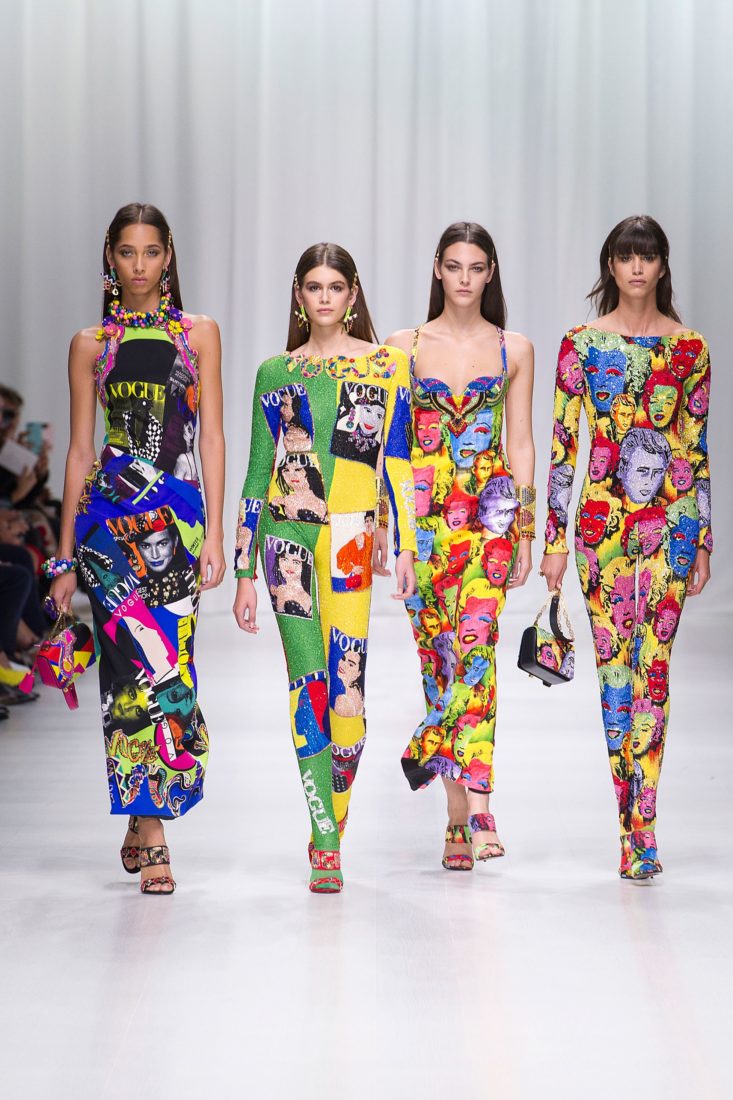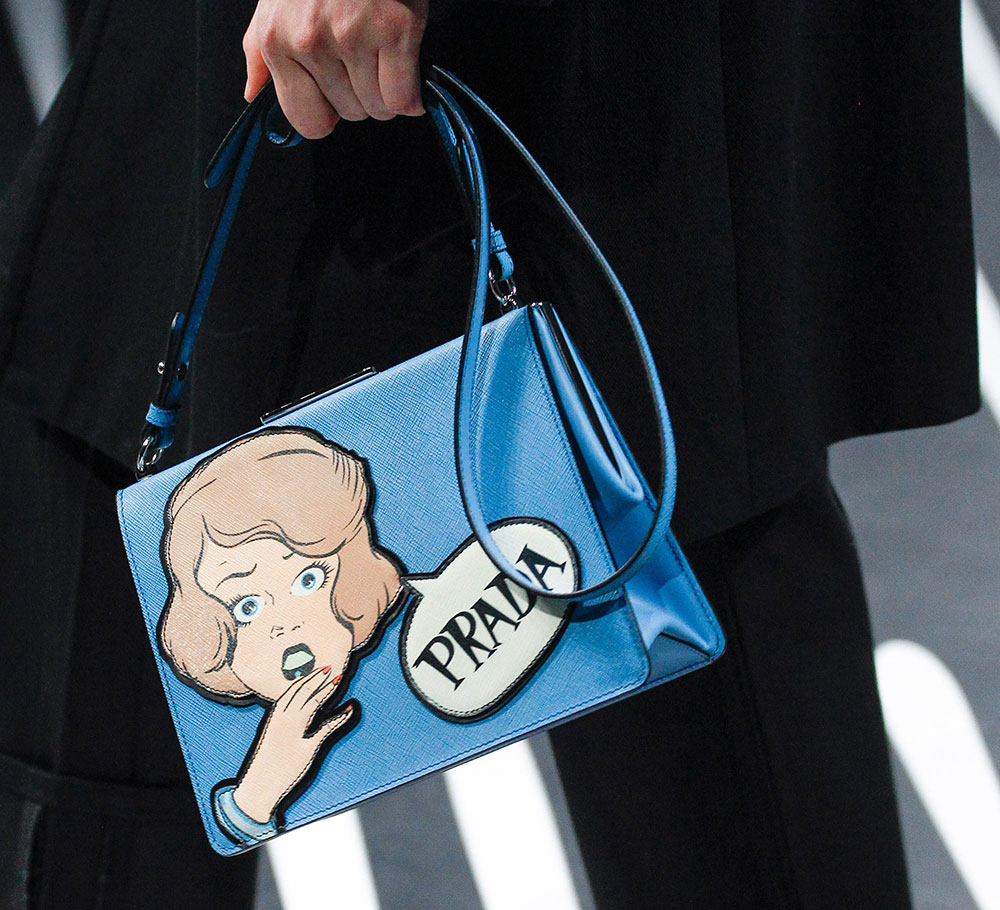 You can blame the Italians for this one. Between Versace giving us their best take on Andy Warhol and Prada embracing the comic strip, there's plenty of cartoonish fun for next year. For those who like the trend but don't wish to go overboard, there are always the accessories with Prada's bags adding a hint cheekiness to a grown up outfit.
ULTRA VIOLET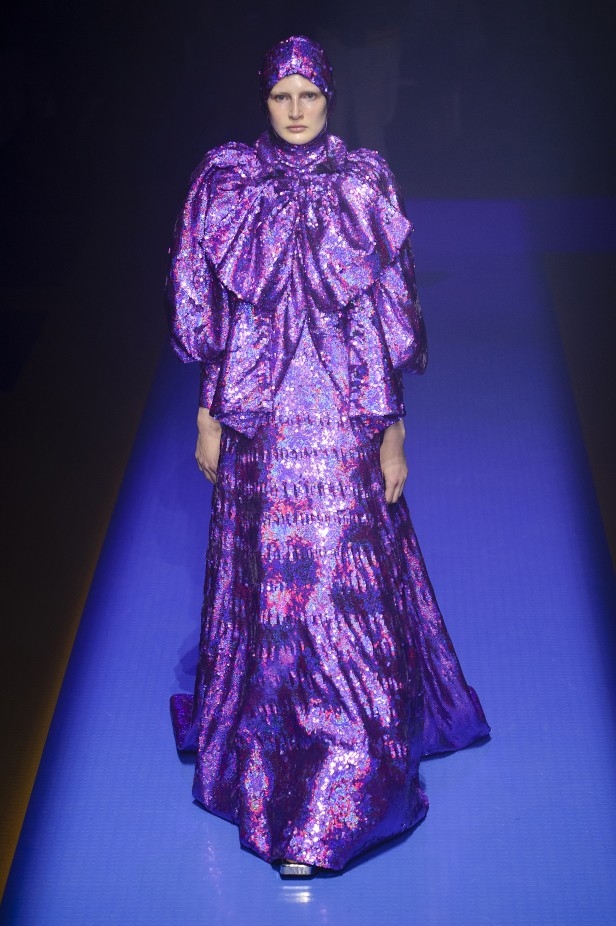 Nudging Millennial Pink out of the way for the top colour of the year, Ultra Violet is going to be THE shade of 2018. Pantone, the world renowned authority on colour made the announcement last month following extensive research on colour patterns across many industries from food to fashion. For those wishing to give up the booze for January, this could be the perfect shade as it's similar to amethyst, the crystal known to 'guard against drunkenness and instill a sober mind'.
TRANSPARENCY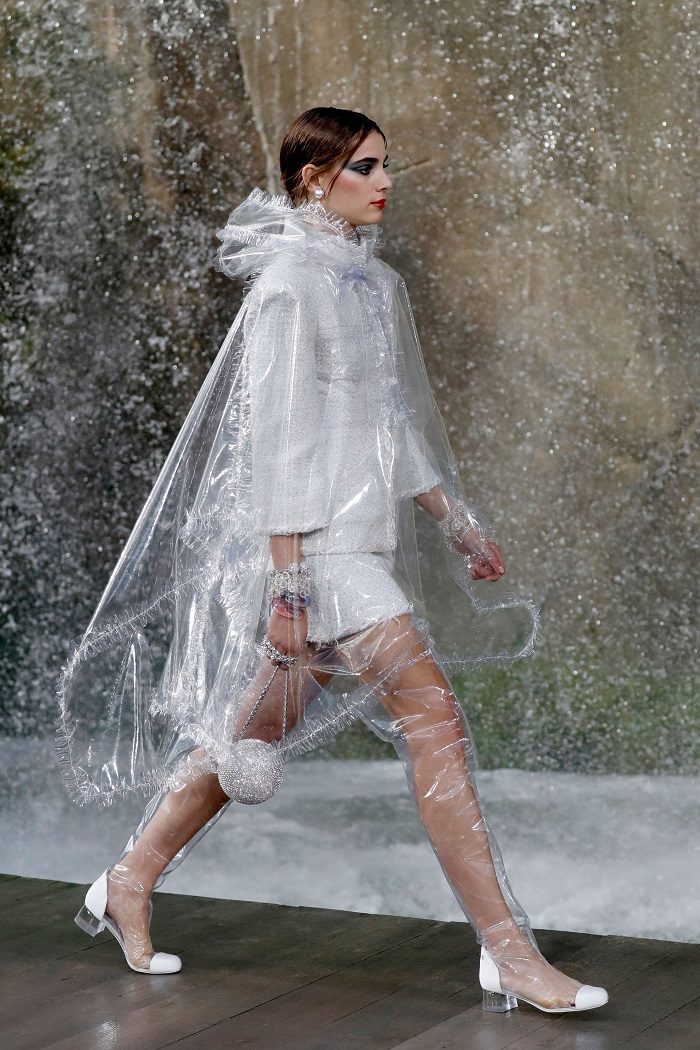 There's nothing worse than hiding a perfectly decent outfit under a big coat. 2018 will solve that problem with lots of plastic and see-through coverage. Chanel's Karl Lagerfeld is the main driver of this trend, covering footwear, bags and those lush Chanel tweeds in plastic. Could this signify a more transparent 2018? Here's hoping.