There was a time when the very mention of eco-fashion drew sniffs of derision for being worthy but seriously lacking in style. Over the past decade one woman in particular has challenged this haughty stance using her own privilege to make a statement. Our Exquisite.ie Person of the Week is Livia Firth, campaigner and voice for the impoverished and disenfranchised…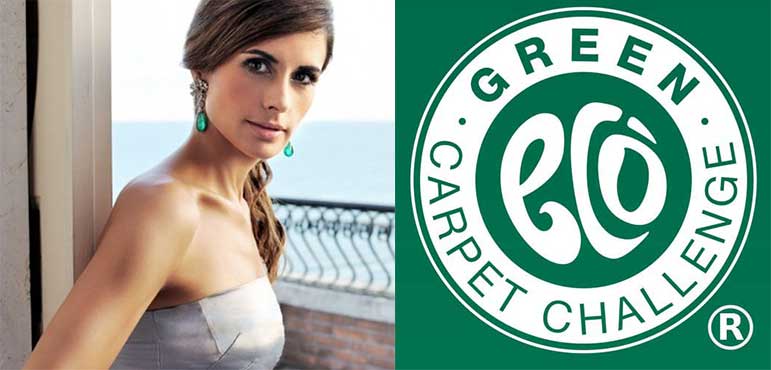 Her Oscar winning husband Colin may be the better known of the two, but Livia Firth is slowly making her own voice heard as she campaigns for greater social and environmental awareness when it comes to the clothes we put on our bodies every day. Like the best Romans, she's going at it with a full heart, blasting the big brands who exploit their factory workers so westerners can pick up a bargain, willy nilly. She is clearly enraged that 'governments reduce them as slaves and do not enforce any kind of protection including unions and collective bargaining'.
A recent Instagram post read, 'Shame on fast fashion brands producing in Ethiopia (no minimum wage) and shame on us if we still buy those clothes as if they were our daily frills and satisfactions. These brands CAN pay more and invest in an ethical supply chain. Their CEOs earn millions while garment workers get sacked if they dare demand a little bit more for their survival'.
Actor Colin Firth describes seeing his wife for the first time while on location in Columbia, as 'a bolt to the heart'. It was 1995 and the pair were working on the BBC series Nostromo, Livia's role was production assistant. Two years later, the couple married and sons Luca and Matteo later joined the clan. Regularly seen on red carpets with her husband for premieres and film festivals all over the world, Livia makes a point of wearing sustainable, recycled pieces to reinforce her ethos as part of her increasingly popular Green Carpet Challenge. Here she is last year in Cannes wearing a vintage dress once owned by her mother.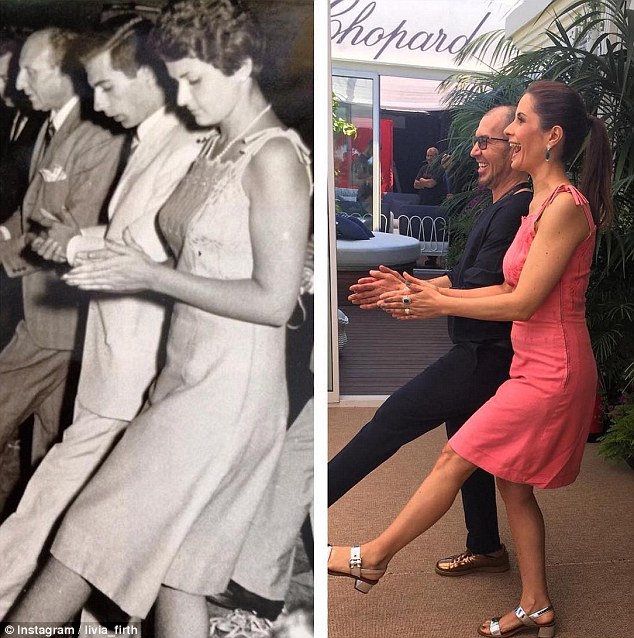 With four documentaries under her recycled belt, the one that's most accessible to view is The True Cost available on Netflix. A trip to Bangladesh in 2009 with journalist Lucy Siegle changed everything. 'It was like having someone throw a bucket of iced water on you,' she said, 'When you get back you can't pretend it is business as usual'. Since then, Livia has been on a mission to change the industry's business model and to wake up the consumer to the hardships of the workers making our clothes.
In a world of shrugging shoulders, her resolve and passion are a formidable force
In 2007 Livia set up Eco Age, a company that helps brands find ways to be more sustainable and indeed marketable. Livia's advance on the fash pack has been remarkable. Last year Fashion's Ice Queen Anna Wintour even showed up at her Green Carpet Challenge bash at London Fashion Week to support her sustainable endeavours. Other attendees included Victoria Beckham. Keira Knightley, Matthew Williamson and Will i Am.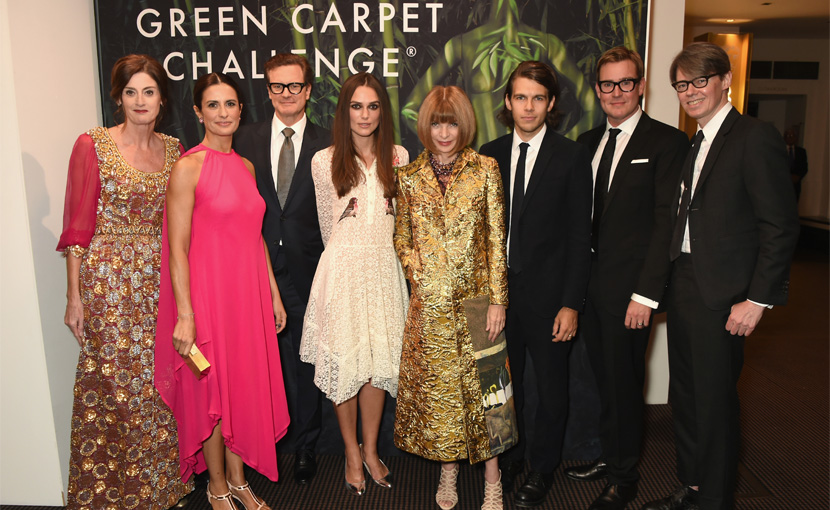 Annie Lennox is another celebrity pal willing to put the weight of her fame behind the initiative. The pair set up The Circle in 2011 to support workers in impoverished communities. Her efforts have been recognised by the UN who awarded her a Leader of Change in November 2012. In March 2013 she teamed up with Gucci to create the world's first zero deforestation certified bags made with Amazon leather.
It goes to show, one person can make a change, with the right attitude, fortitude and stamina. We salute you, Livia Firth.