FRENCH APARTMENT LIVING LESSONS
The French are well accustomed to living in tight spaces and yet somehow understand the balance between space and stuff. Here are Exquisite.ie's top five lessons on apartment living to avoid that Celtic Tiger showroom starchiness and inject some personality…
LET THERE BE BOOKS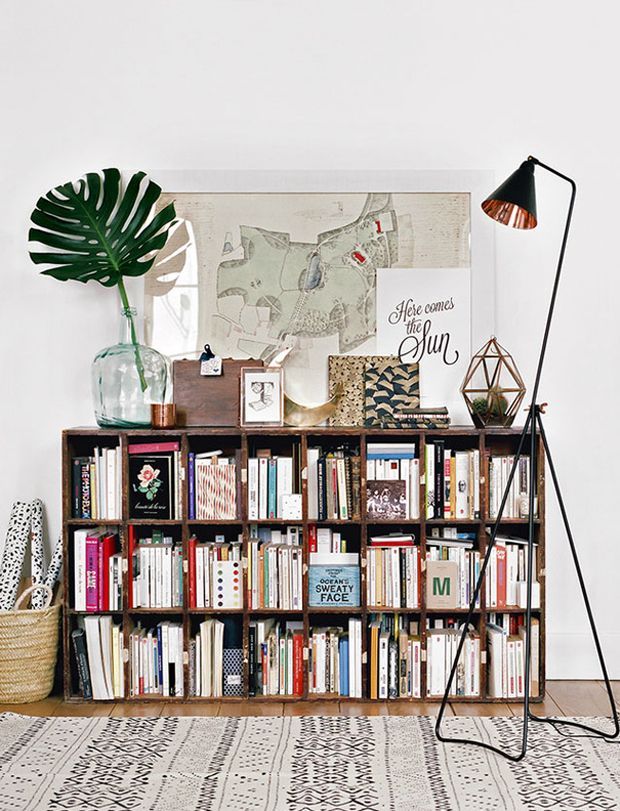 Space may be tight in French apartments but there's always room for books, lots of books, on every subject. The French love to read, their book stores are worth a trip to France in and of themselves. Just be prepared to defend your opinions if your join a book club. This is country that loves a robust debate. No place for sissies.
To the uninitiated it looks like a massive fight has broken out but it's just conversation, filled with passionate table banging, chest thumping, wild eyed finger pointing, that kind of thing.
It generally dissipates once the coffee arrives and it's all back to charming smiles and talk of the weather. Bookcases are part of French living from studio to penthouse apartments and in this digital age of Kindles and audio books, there's something reassuring about the French commitment to the printed word.
CANDID FAMILY PHOTOS DISPLAYED WITH UNDERSTATED FLAIR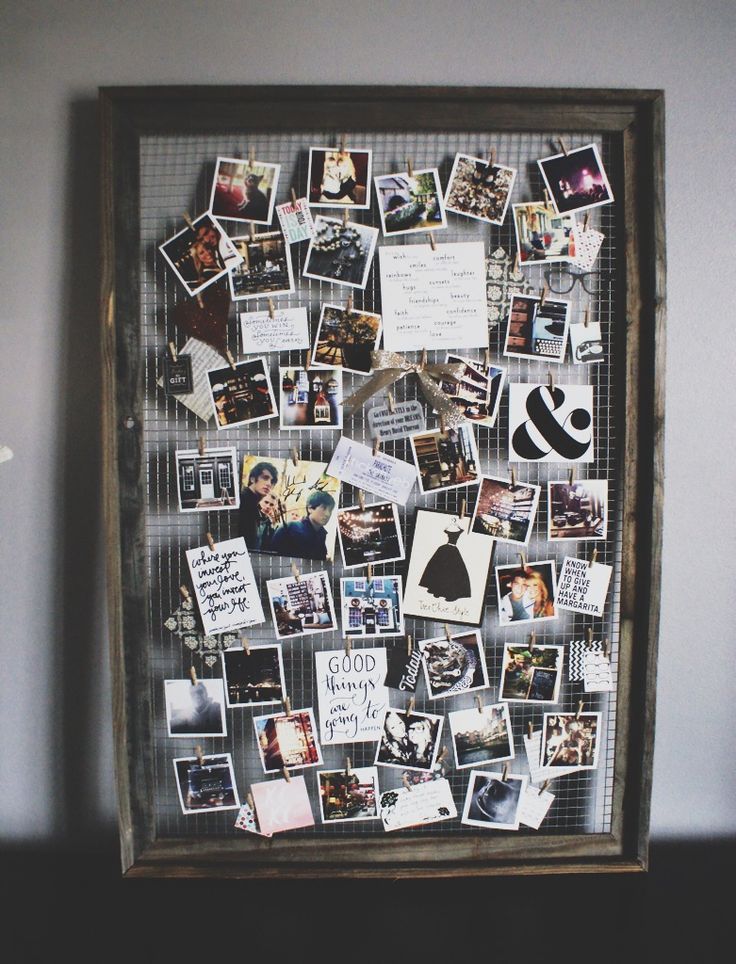 Family photos: The French take family time very seriously, dinner is the most important meal of the day, mobiles and TV are strictly turned off. This is a time to sit down at the table, chat about your day or if you're not feeling the love, at least to just eat together. Forging family ties and staying connected with the clan are central to the French way. It's a rather lovely thing, depending on your set up of course.
So expect lots of family photos in any French apartment, nothing to stagey or narcissistic, it's all about the candid photo, catching a moment, little snippets of joy and love.
There's a romance to the way the French choose images, they are not caught up in stiff smiles and even stiffer hair that sometimes professional photos capture. It's soft and ethereal, the way a photo should be, arranging them around the mirror in a bedroom always adds interest and a personal feeling that no faddy trend can achieve.
GO THE EXTRA MILE WITH PARQUET FLOORING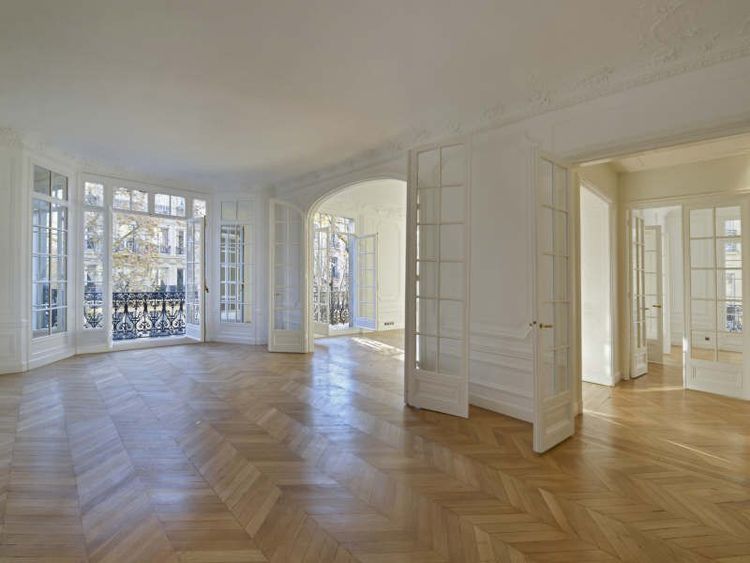 Parquet flooring: Is there anything more pleasing to the interiors eye than white walls and parquet flooring?
First introduced in the sumptuous Palace of Versailles in 1684, parquet geometric flooring is everywhere in France and testament to the craftsmanship of those early carpenters.
It can be as creative as lozenges or as simple as herringbone, easy to clean and repair and most of all, feels warm underfoot in the morning.
BE RUTHLESS WITH YOUR WARDROBE CHOICES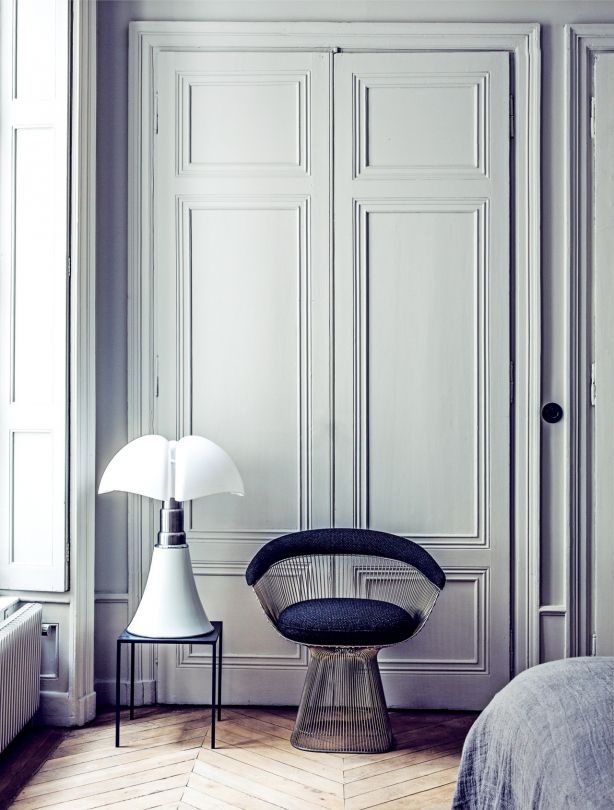 Distilled wardrobe: With little room for excess, the French woman's wardrobe is a carefully selected zone of navy cashmere sweaters, perfect fit jeans, little black dresses, subtle trench coats and functional but sexy boots.
It may look basic but comes together with the confidence and flair we've come to admire and emulate.
This wardrobe is not about trial and error, there's not enough space for that, but reliable classic pieces that work every time, without slavishly following trends. New is not always better for the French.
DON'T FORGET YOUR GREENS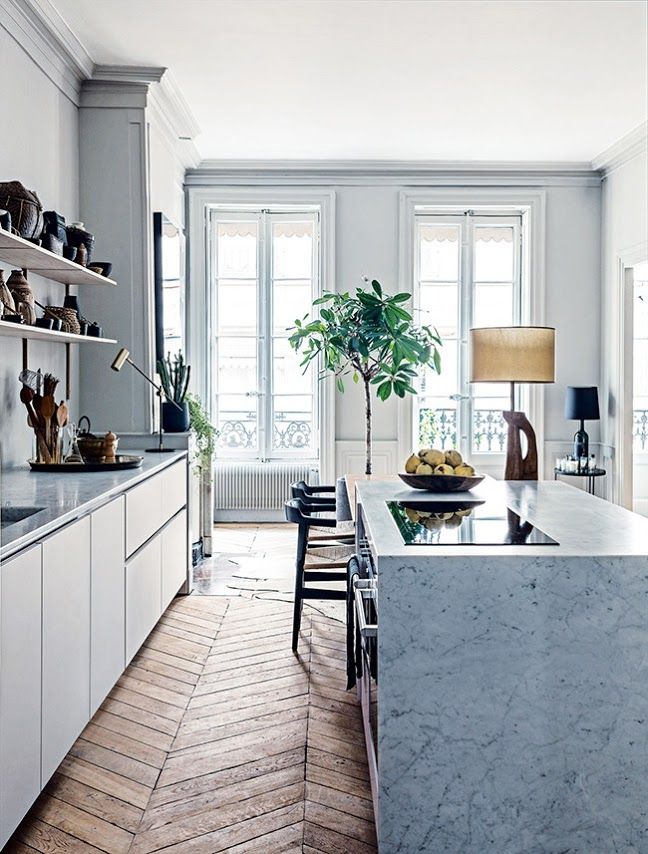 Plant life: No French apartment is complete without some greenery, whether that be on the balcony or in the bedroom or living area…there's always space for a plant of some description to breathe life into an apartment.
From succulents to herbs, the French have long understood the power of nature in a living space.
It's all about creating your own little oasis of peace and refuge from the bustle of everyday life.