Amy Huberman's dominance as Ireland's most loved fashion icon and leading lady on screen is holding steady as she scooped the gong for Actress in a Lead Role in Drama for Striking Out at the IFTA Awards in Dublin's Mansion House on Saturday night.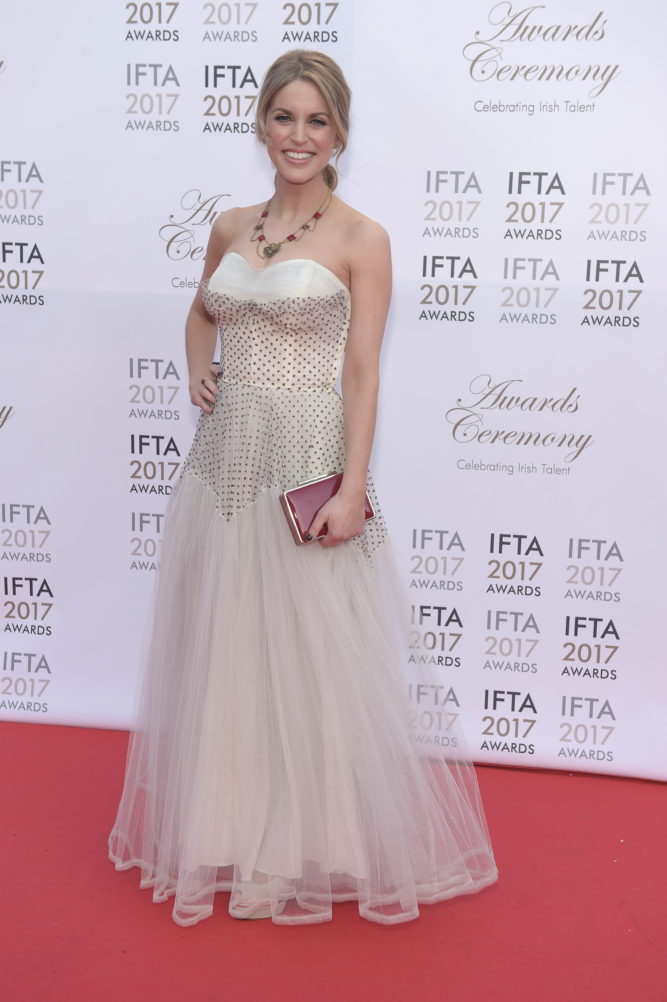 Looking resplendent in a 1940s gown from Dirty Fabulous and necklace from Jenny Vander Vintage, Amy looked every bit the Hollywood star and as always, accepted the honour with good grace and humour.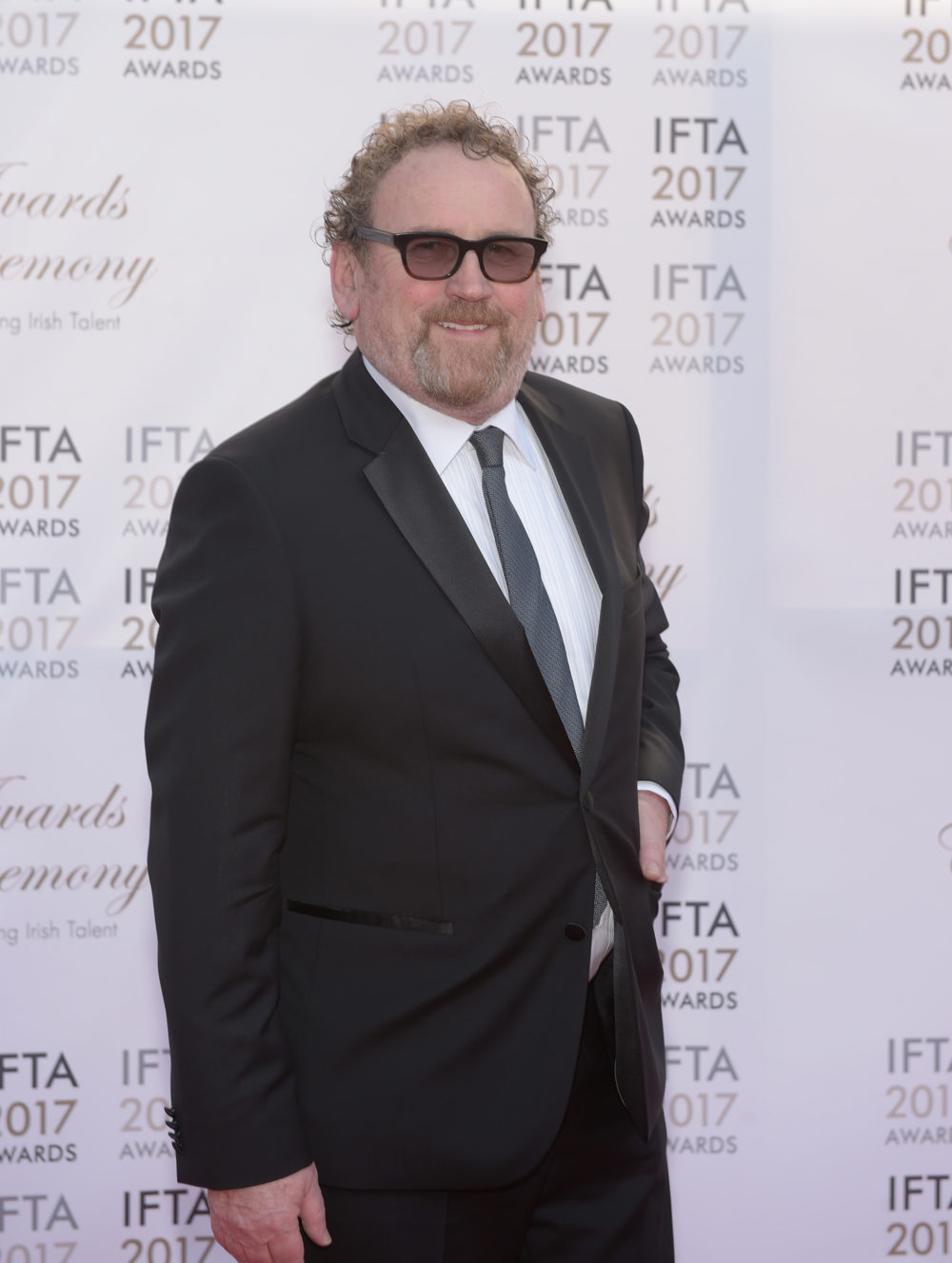 Colm Meaney won best actor in a film for his performance as the late Martin McGuinness in Nick Hamm's The Journey. Unfortunately Actress in a Lead Role Film winner Ruth Negga couldn't make the date, as well as Cillian Murphy who won for his role in Peaky Blinders for Actor in a Leading Role Drama.
The biggest absence of the night was Dublin born Michael Gambon who was advised by doctors not to attend following a spell in hospital. He had been due to collect a Lifetime Achievement Award.
As any actor knows, the show must go on and the night progressed with ease and fun with comedian and actress Deirdre O'Kane on hosting duties, for her second year in charge of proceedings.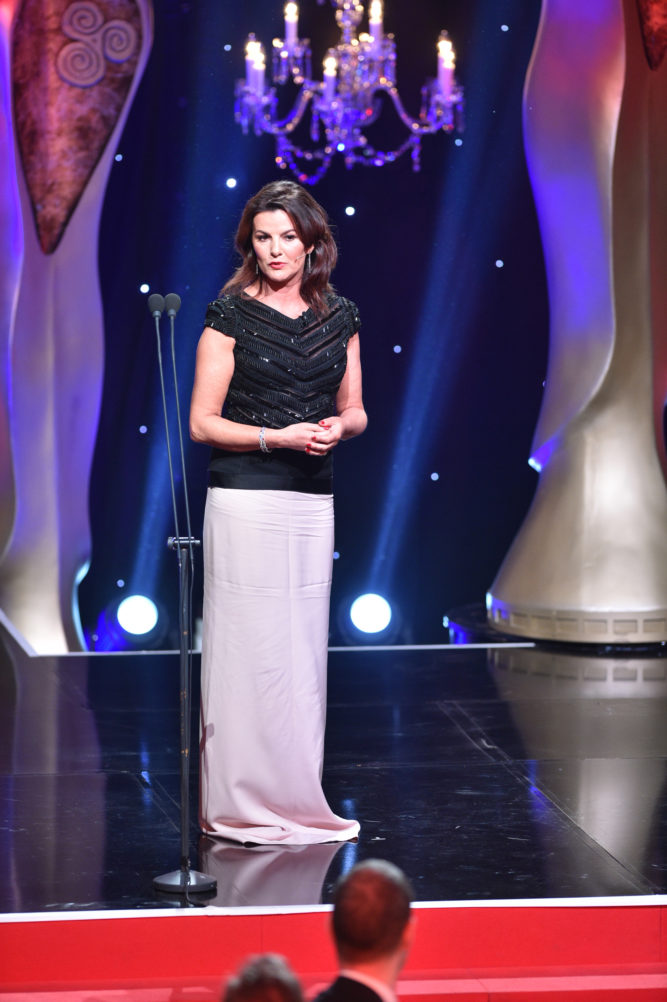 As ever the red carpet provided the entertainment at home as viewers spotted their favourite style choices.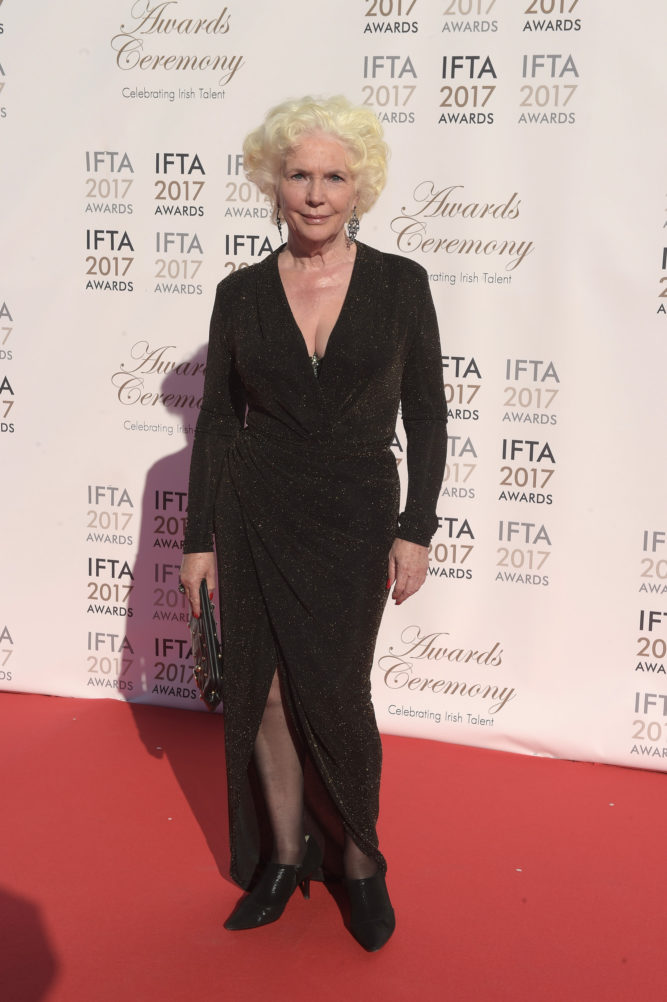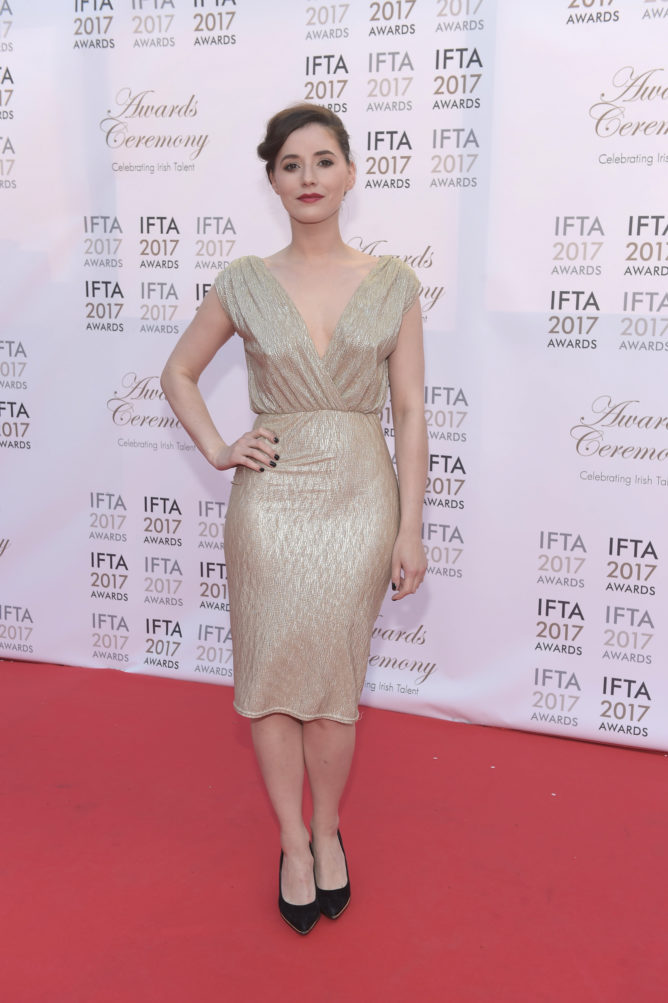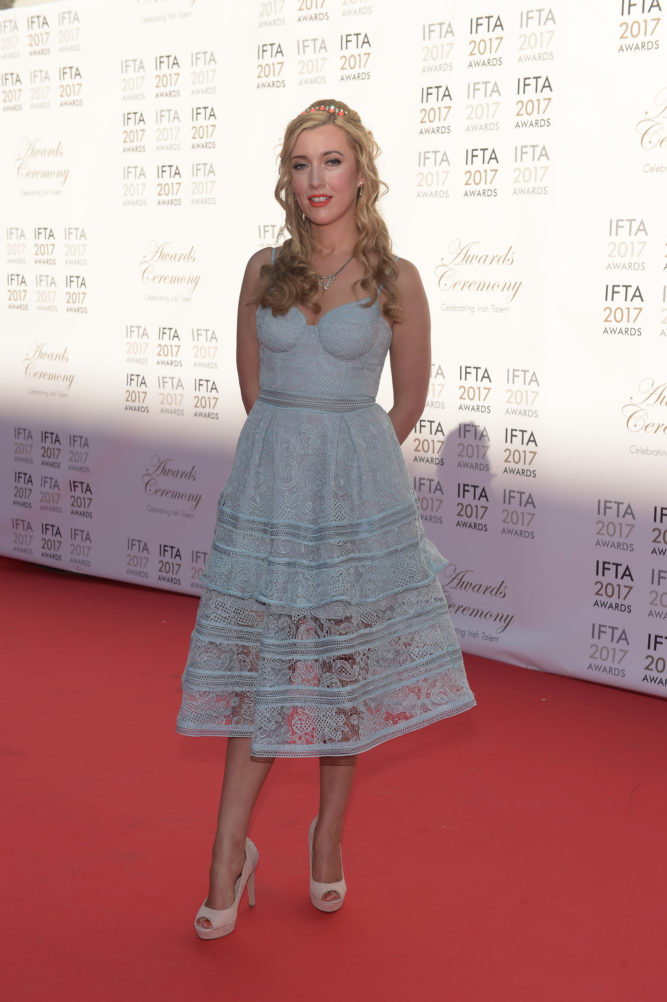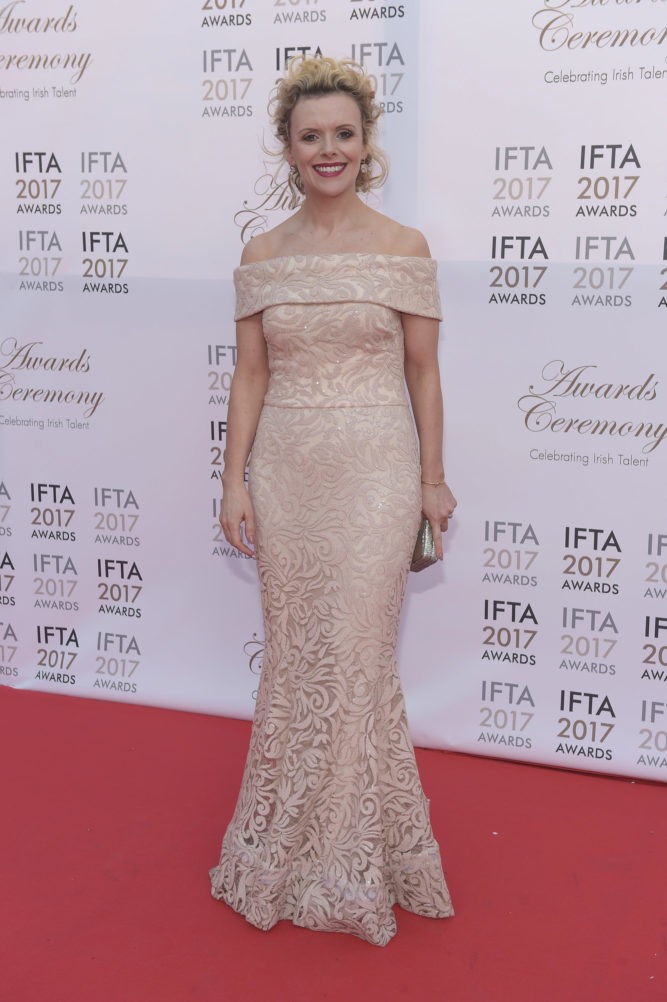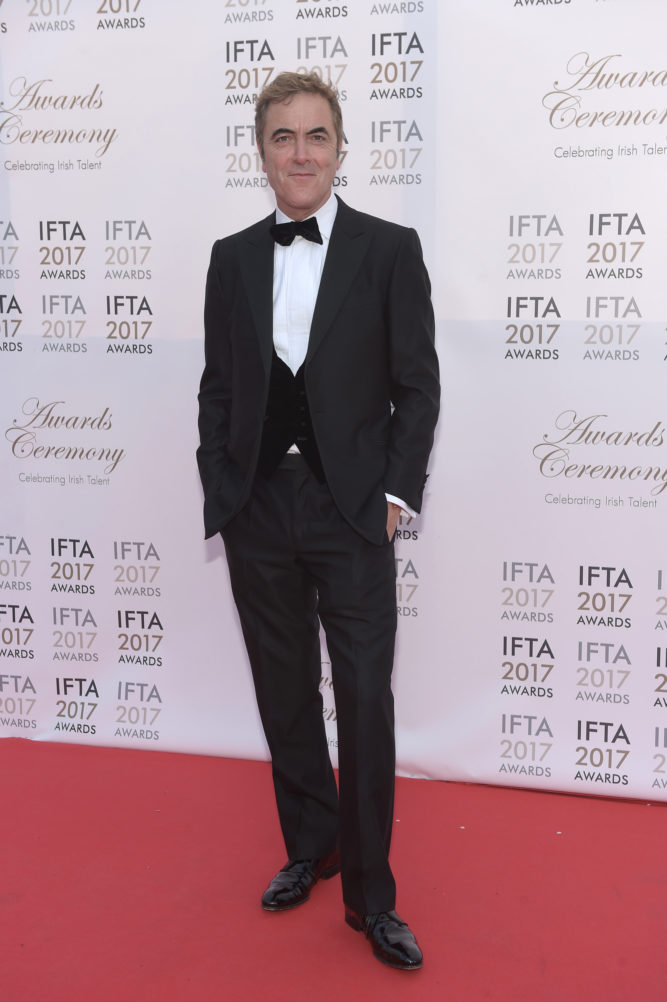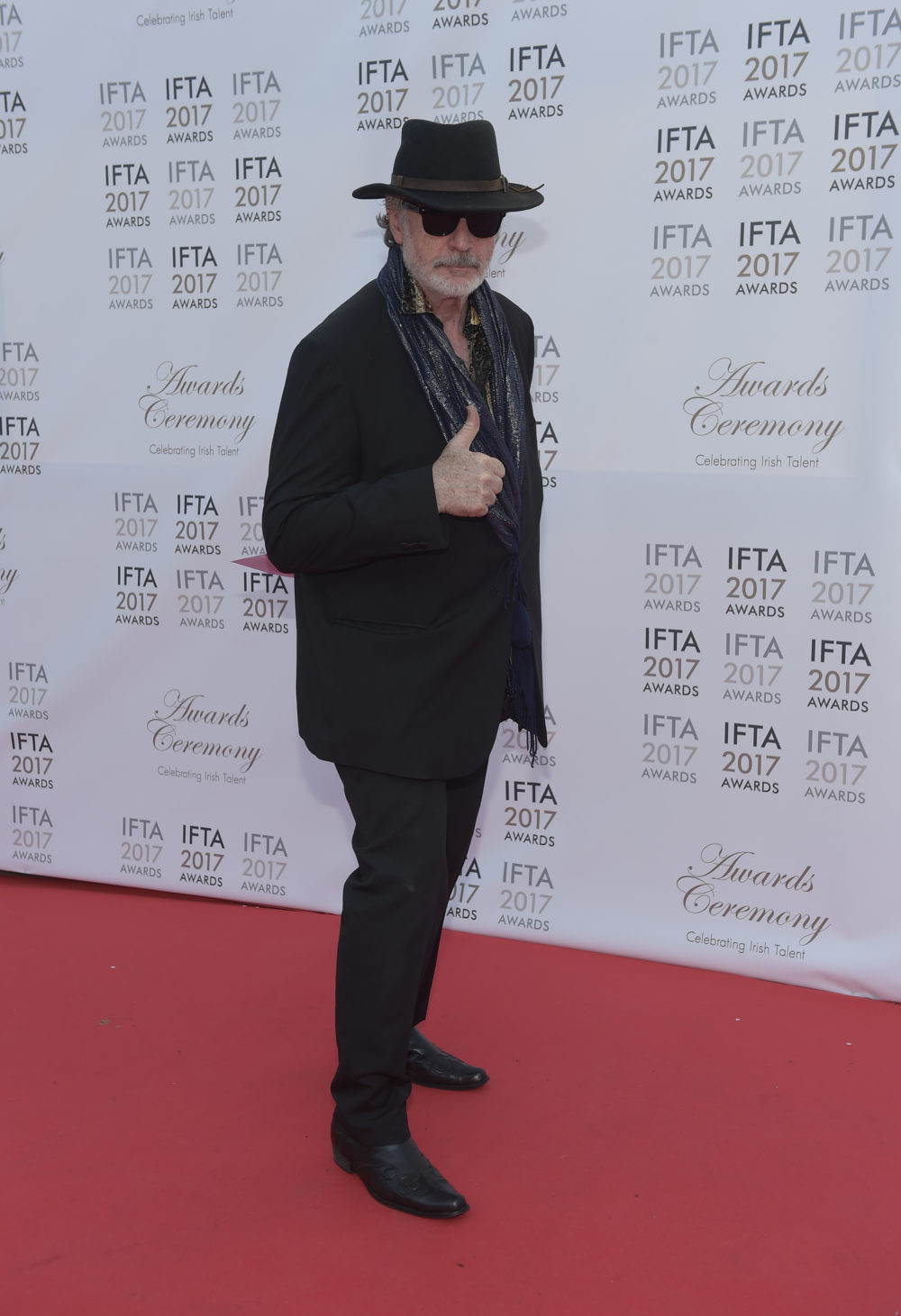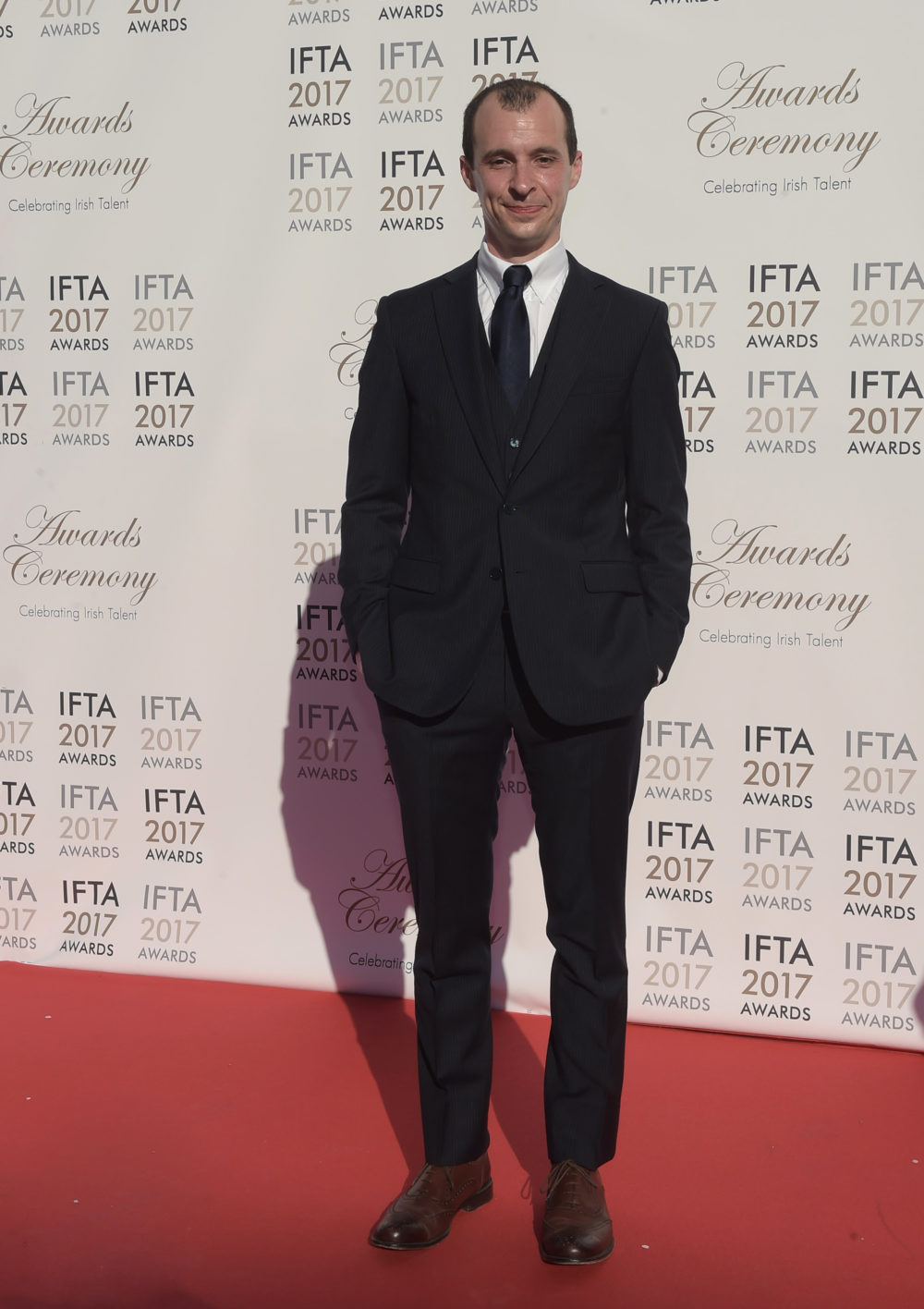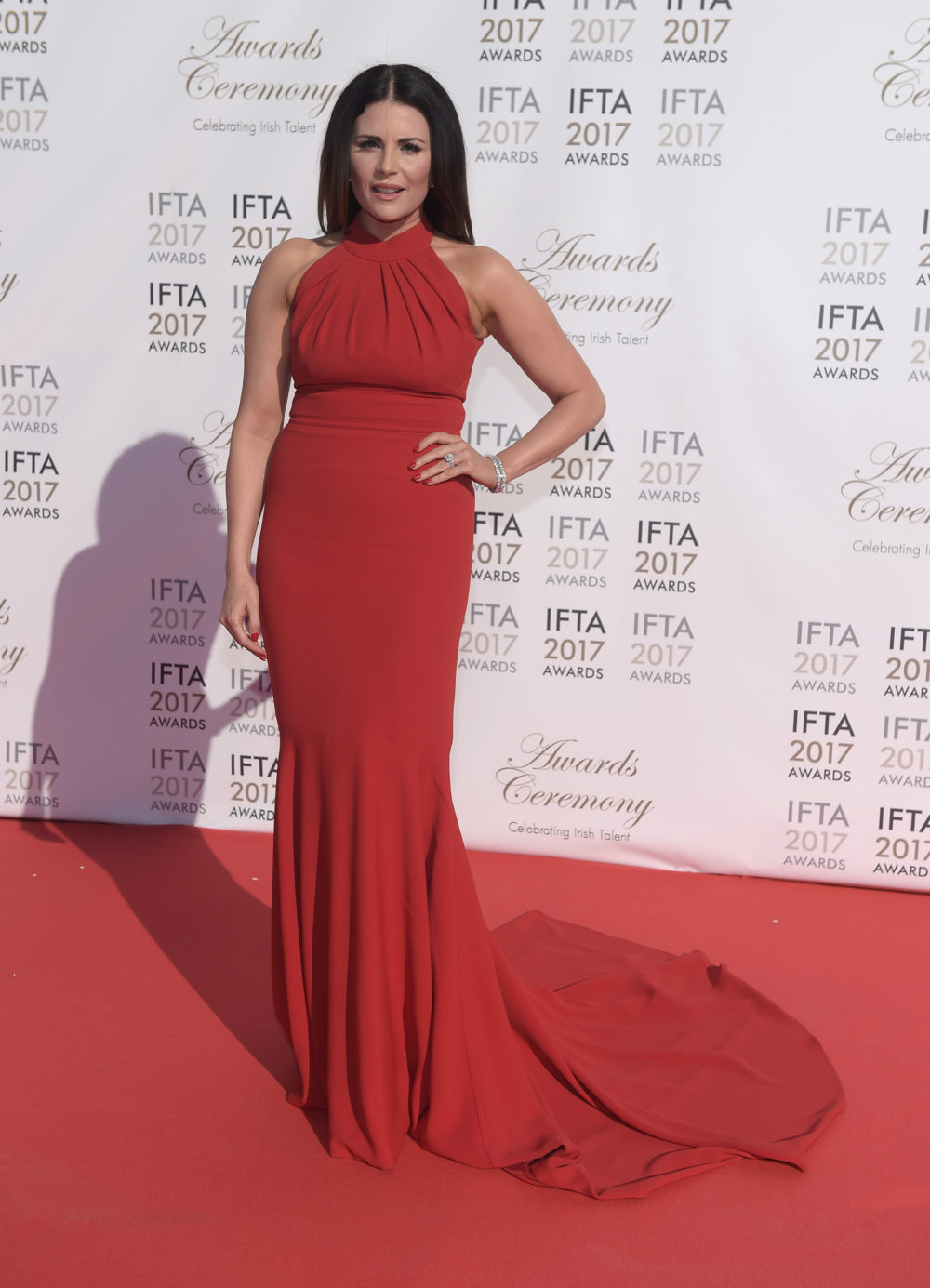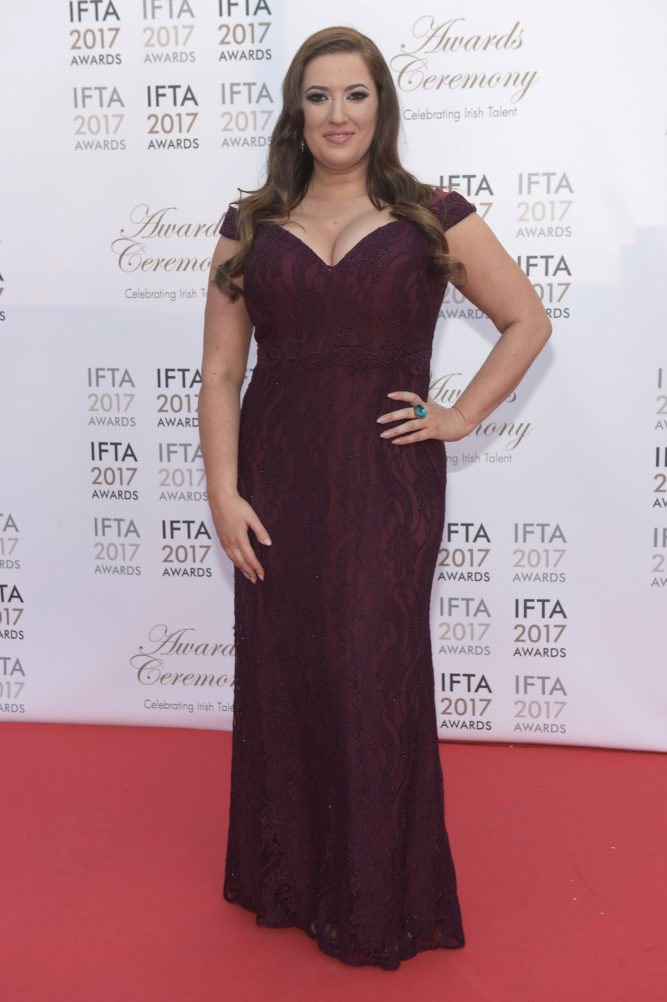 AND THE WINNERS ARE…
LIFETIME ACHIEVEMENT AWARD: Michael Gambon
BEST FILM: A Date for Mad Mary
ACTOR IN A LEAD ROLE FILM: Colm Meaney, The Journey
ACTRESS IN A LEAD ROLE FILM: Ruth Negga, Loving
ACTOR IN A SUPPORTING ROLE FILM: Jason O'Mara, The Seige of Jadotville
ACTRESS IN A SUPPORTING ROLE FILM: Charleigh Bailey, A Date for Mad Mary
DIRECTOR, FILM: Richie Smyth, The Siege of Jadotville
SCRIPT, FILM: Peter Foott, The Young Offenders
GEORGE MORRISON FEATURE DOCUMENTARY: Mattress Men, Dave Clarke and Ciarán Deeney
SHORT FILM: Heartbreak, Dave Tynan
ANIMATION: Second to None, Vincet Gallagher
DRAMA: Vikings
ACTOR IN A LEAD ROLE IN DRAMA: Cillian Murphy, Peaky Blinders
ACTRESS IN A LEAD ROLE IN DRAMA: Amy Huberman, Striking Out
ACTOR IN A SUPPORTING ROLE IN DRAMA: Ned Dennehy, An Klondike
ACTRESS IN A SUPPORTING ROLE IN DRAMA: Charlie Murphy, Happp Valley
DIRECTOR DRAMA: Dathai Keane, An Klondike
DIRECTOR OF PHOTOGRAPHY: Seamus McGarvey, Nocturnal Animals
EDITING: Nick Emerson, I am Not Serial Killer
PRODUCTION DESIGN: Derek Wallace, The Secret Scripture
COSTUME DESIGN: Consolata Boyle – Florence Foster Jenkins
MAKE-UP AND HAIR: Vikings
ORIGINAL MUSIC: Brian Byrne, The Secret Scripture
SOUND: Tomato Red
VFX: The Siege of Jadotville