The Irish Food Writers' Guild have named their top products of 2017. Exquisite.ie's Aisling O'Loughlin just about made it to the sumptuous event at Restaurant Patrick Guilbaud in Dublin's city centre to give us a run-down of the winners…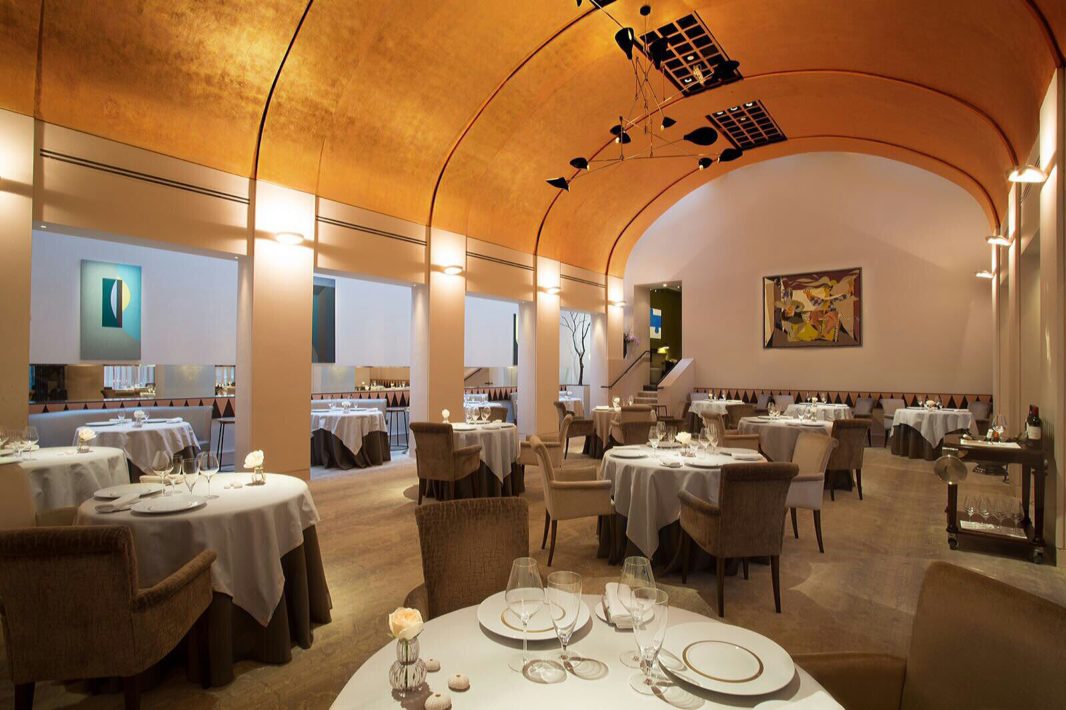 It very nearly didn't happen. Still, I dressed as if it would and waited for divine intervention. A glorious invite to the Irish Food Writers' Guild Awards at Patrick Guilbaud's restaurant with its two glittering Michelin stars was hanging in the balance. An issue with school collection was getting in the way of an afternoon of fine dining with some of the country's greatest foodies and critics. Just when it looked like I'd have to hoist the white flag and root around in the freezer to fill the void within, the stars suddenly aligned and I no longer HAD to pick up the boy. Cinderella shall go to the ball. Glass slippers at the ready.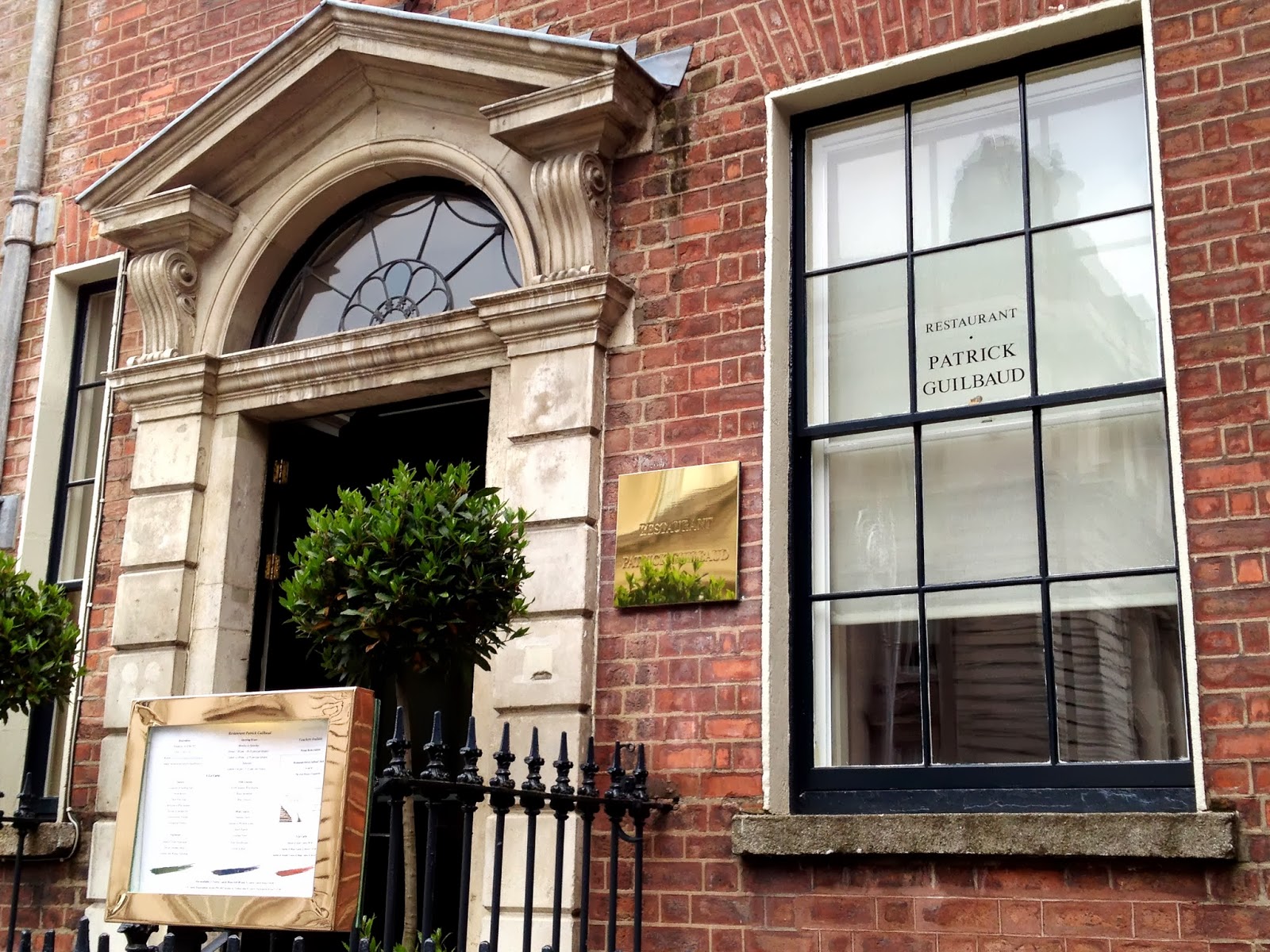 And my of my what a lovely occasion it was to feast on award winning ingredients and find out why they had come to the attention of those hard to please judges with their impeccable taste buds. The process to get to that point is worth noting:
No company or individual can enter themselves for these awards.
Every member of the Guild is invited to nominate products they believe are worthy of an award.

The products must be produced in Ireland and the main ingredient must be Irish grown or produced.

The producer must be trading for at least three years

Products are bought and paid for and a formal tasting meeting takes place where members vote, using proportional representation.
It couldn't be fairer than that. No canvassing for votes, no lobbying, no chummying up to the powers that be. These are good rules. And the results were delicious with the awards menu devised by Guillaume Lebrun, executive chef/owner at Restaurant Patrick Guilbaud.
Goatsbridge Cold Smoked Trout with Bertha's Revenge Gin and Tonic Foam and Pickled Ginger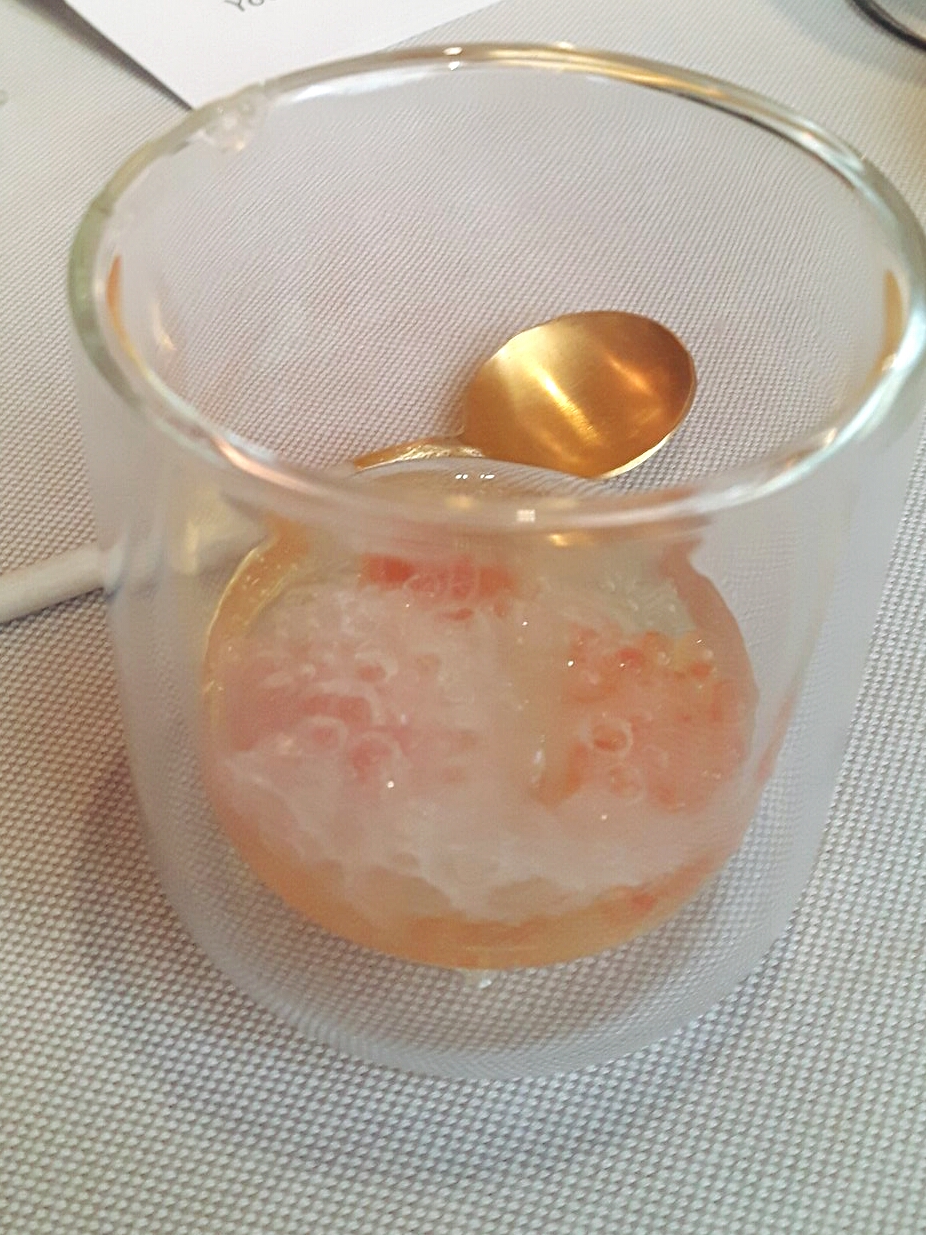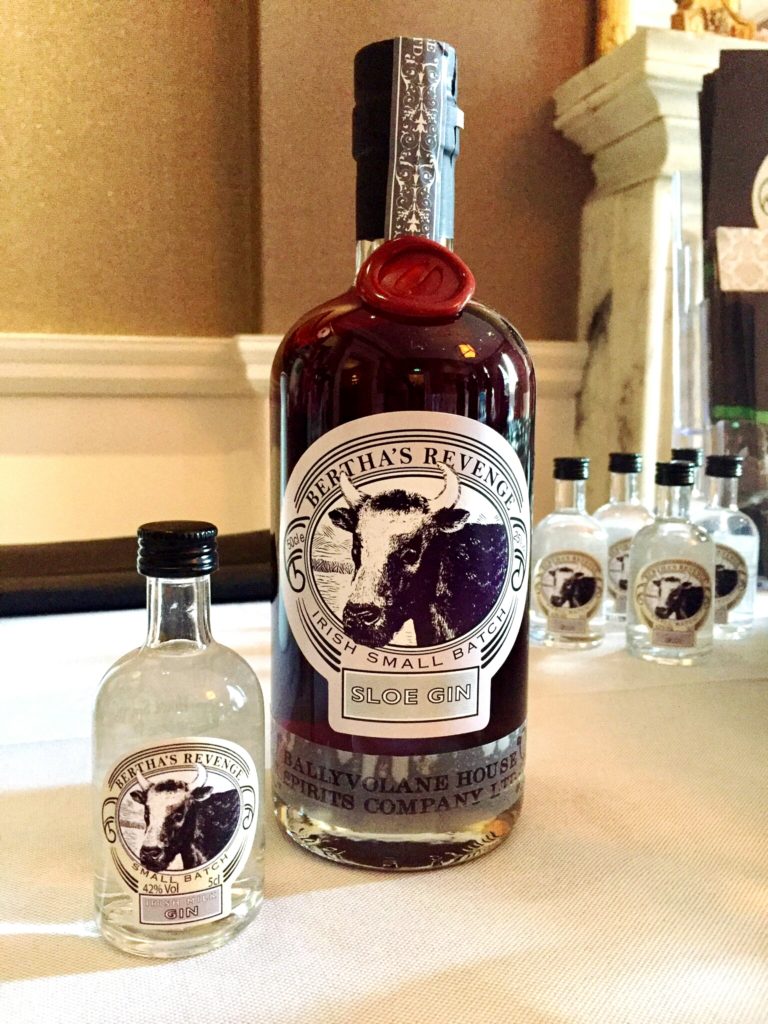 Salad of Ummera Smoked Silver Hill Duck Breast with Beetroot and Horseradish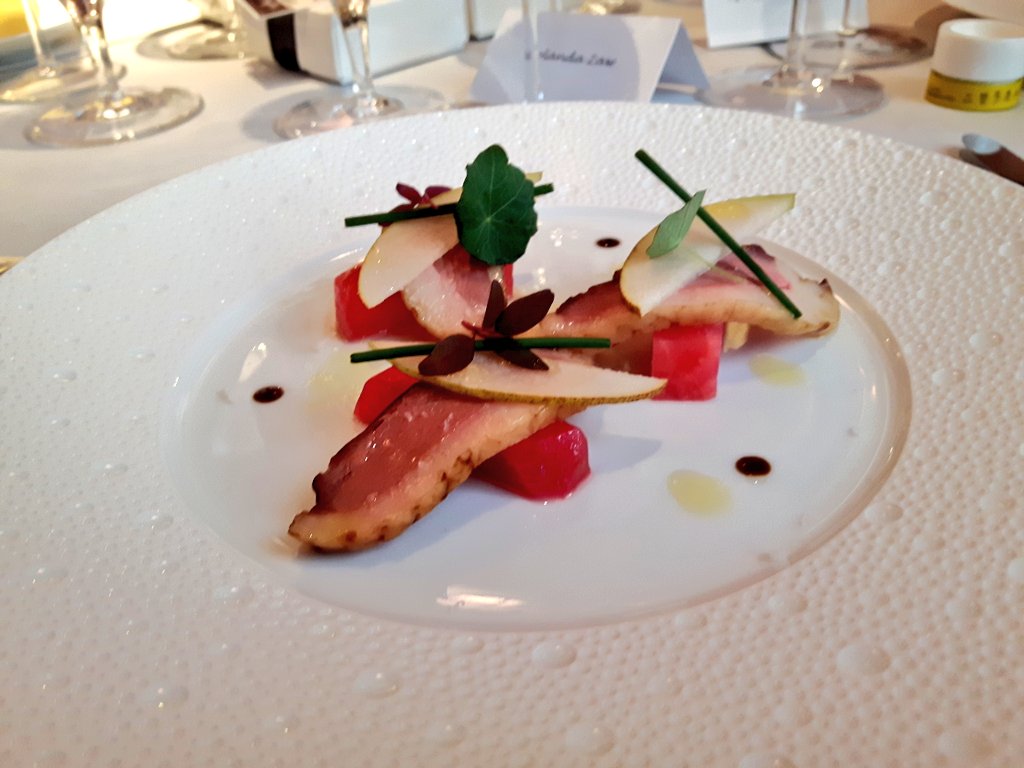 The Friendly Farmer Pasture-Reared Chicken with Lemon Viennoise and Sweet Potato Puré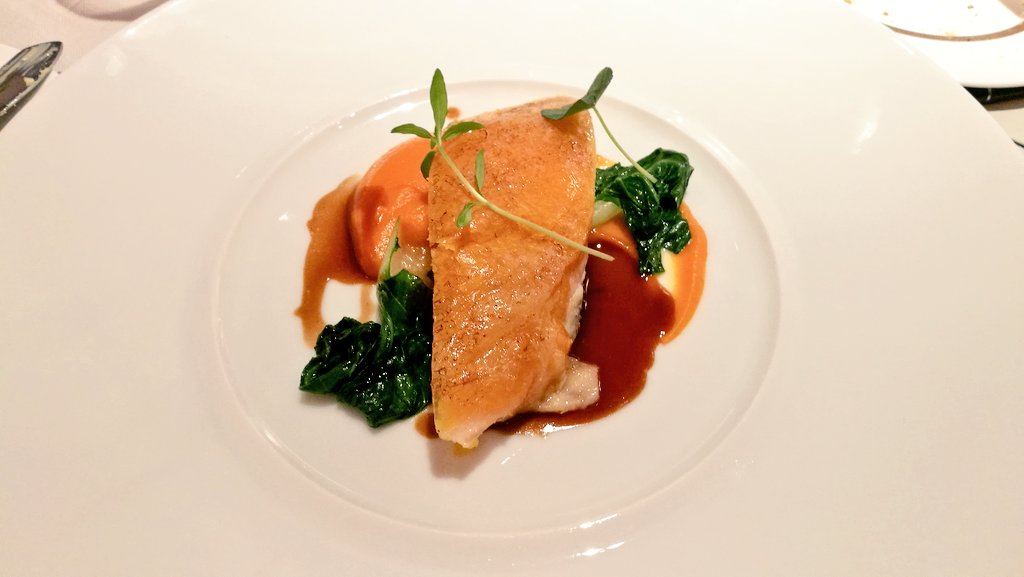 Cuinneog Buttermilk Ice Cream with Pear and White Chocolate Café au Lait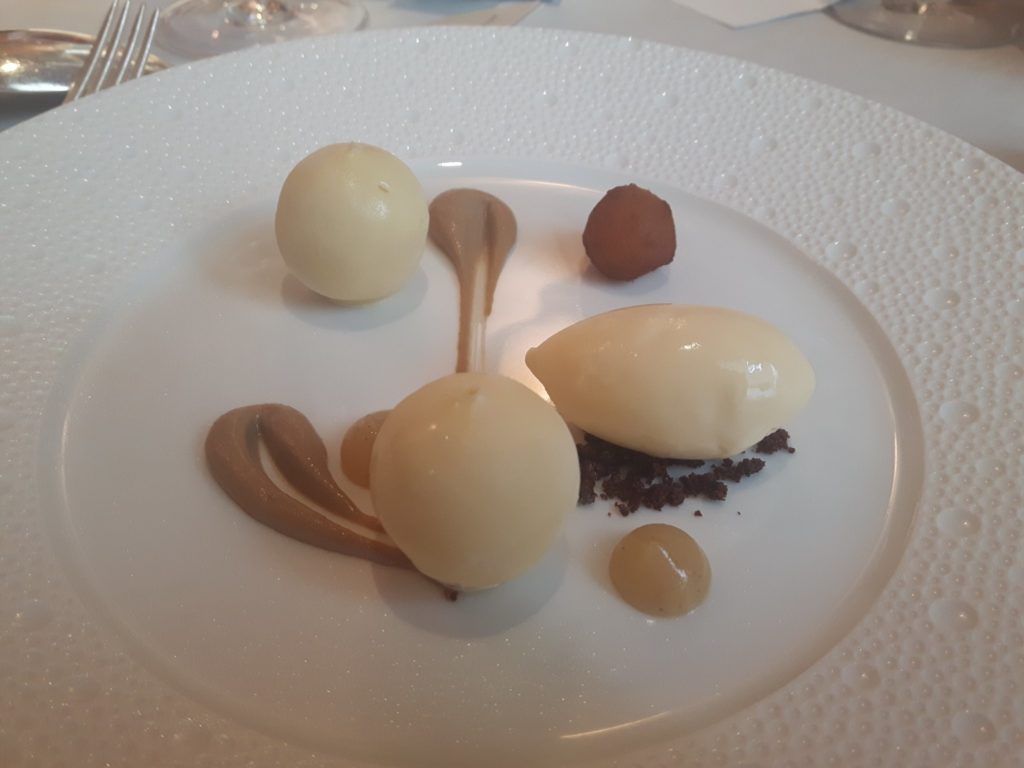 The Little Milk Company Cheese Board served with Porterhouse An Brain Blasta ale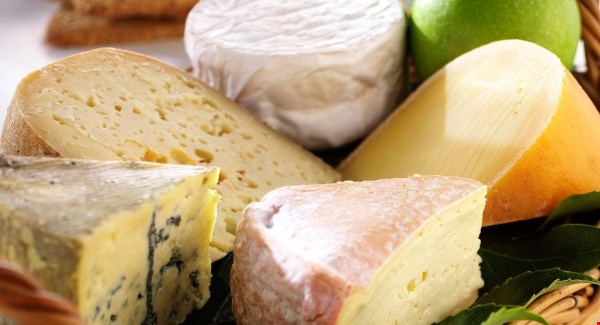 It was a wonderfully civil and civilising affair and fascinating to hear the effort and alchemy that goes into making these products stand out from the crowd. For the first time in its 24 year history, the Guild gave a posthumous award to honour the pioneering spirit and indeed spirits of the late Oliver Hughes whose legacy includes the Porterhouse Group and the Dingle Distillery.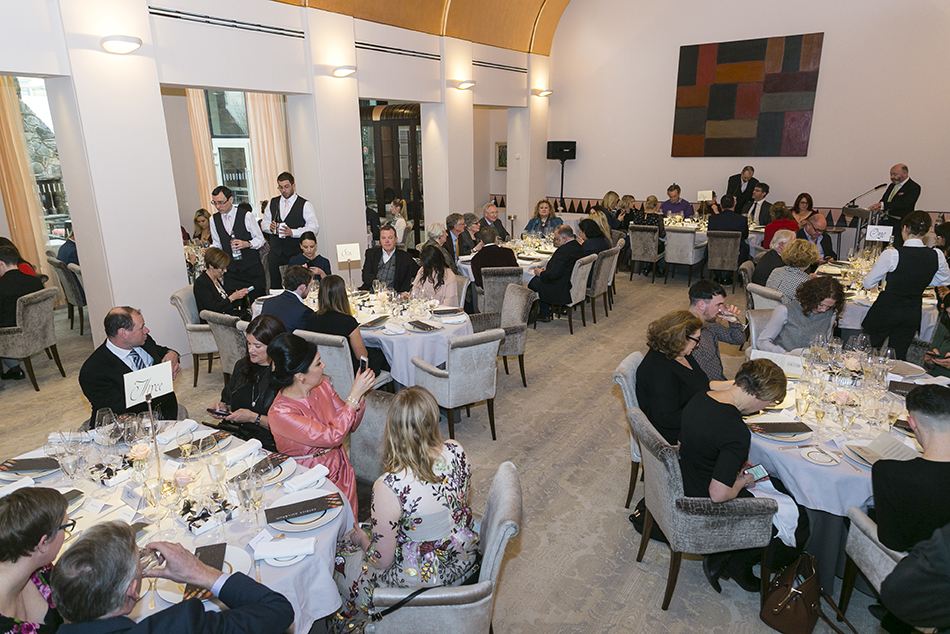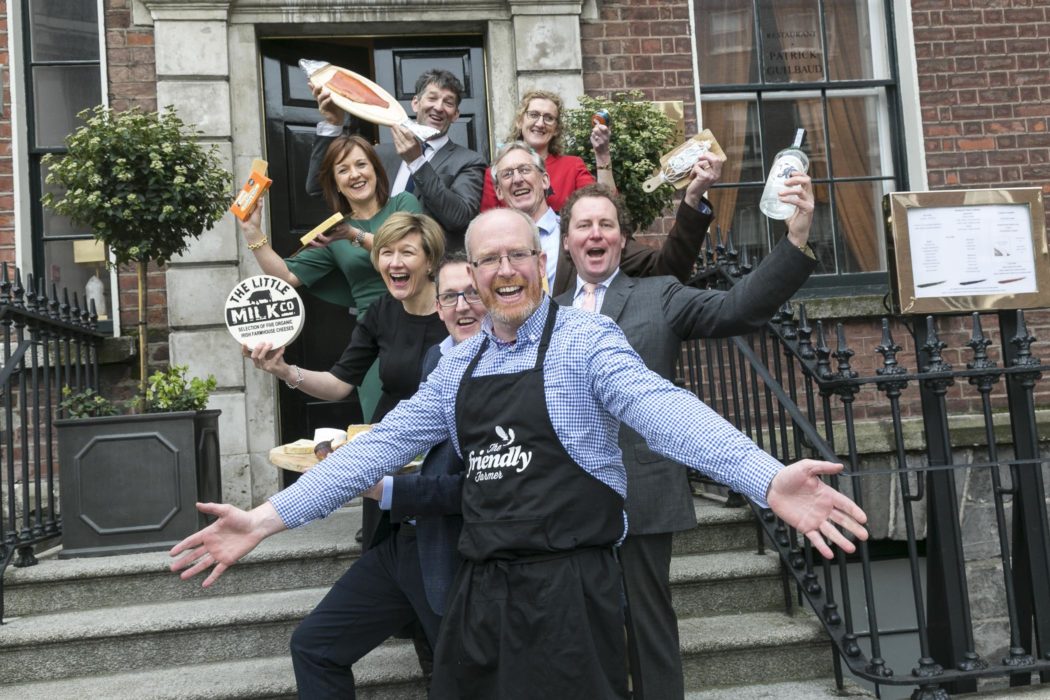 Here's a run-down of the winners and why they were chosen:
Food Award: The Friendly Farmer: Ronan Byrne, Co. Galway
Since establishing himself in 2007 as 'The Friendly Farmer', Ronan Byrne has shown that there is a strong local demand for high-quality Irish chicken from both chefs and consumers.
Having studied Agri-business and Marketing, worked in finance, marketing and promotions and managed a large dairy farm in Poland, Ronan returned to Athenry determined to find a way to make a sustainable, full-time living out of his family's small mixed farm.
He now produces 115 Hubbard chickens a week using a grass-based system that ensures easy outdoor access for the flock. He also rears free-range pigs, beef cattle and other seasonal poultry (turkeys, geese and ducks) and has recently developed an on-site abattoir with the financial support and mentorship of Galway's Local Enterprise Board.
The Friendly Farmer chickens are available at their pop-up farm shop in the weekly Moycullen and Galway markets and are found on many of the best menus in Galway city and county. www.thefriendlyfarmer.blogspot.co.uk
Food Award: Ummera Irish Smokehouse for Ummera Smoked Silver Hill Duck Breast: Anthony Creswell, Co. Cork
At Ummera's custom-built smokehouse, Anthony Creswell draws on four decades of smoking experience. His father Keith began smoking salmon caught in local West Cork rivers back in the 1970s, with Anthony taking over the running of the business in 1998. In 2007, Ummera won an Irish Food Writers' Guild Award for its wonderful smoked eel. The range of smoked products also includes organically reared Irish salmon as well as dry-cured bacon, chicken and a recently developed picanha (a Brazilian-style cut of beef from the cap of the rump).
In 2009, Anthony began experimenting with hot-smoked duck breast and within a year had won not just 3 Star Gold Awards at the 2010 Great Taste Awards, but also the Golden Fork for the best Irish Speciality Food of the year.
The duck is sourced from another Guild award-winner, Silver Hill Farm in Co. Monaghan, where the Steele family farm their own unique hybrid breed. Anthony favours Silver Hill duck for its tenderness, delicate flavour and its generous layer of fat that keeps the hot-smoked breast moist. The result is a delicious and versatile ready-to-use product that is the combined creation of two exemplary Irish food producers. www.ummera.com
Food Award: Cuinneog for Irish Farmhouse Country Butter and Natural Buttermilk: Breda Butler, Co. Mayo
In response to local demand for a flavour that was in danger of disappearing and armed with creamery cans and a woodencuinneog (churn), Tom and Sheila Butler began making this proper country butter in their Co. Mayo family kitchen in 1990. Today, their daughter Breda Butler runs the family business, supplying their fermented lactic butter and its by-product, natural buttermilk, to supermarkets and speciality food shops nationwide.
The lightly salted butter gets its distinctive colour, creamy texture and complex, long-lasting flavour from the traditional production process, which takes four days from start to finish.
The cream is slowly heated and fermented, then churned in the traditional way, after which the buttermilk is separated. The butter is then shaped, cut and wrapped by hand.
Cuinneog was recognised by the Euro-toques awards in 2010 and won three gold stars in the Great Taste Awards 2015, when the country butter was listed in the Top 50 Foods. www.cuinneog.com
Special Contribution to Irish Food: Mag Kirwan of Goatsbridge Trout Farm, Co. Kilkenny
Mag is best known for the excellent rainbow trout that she and her husband Ger produce at Goatsbridge, their second-generation Kilkenny fish farm. As well as their fresh trout, these tireless innovators produce cold-smoked and barbecued trout sides, a smoked trout pâté and a convenient and delicious tinned smoked trout, all under their Eat Trout retail brand. Their unique Goatsbridge trout caviar also graces many of the best Irish restaurant menus.
Mag is an active promoter of local food, with a strong involvement in Kilkenny Food Trail's excellent food tourism offer (including their own Goatsbridge Farm Visitor Centre) and in Taste Kilkenny, a group of local producers committed to collective co-operative marketing. She is also a leading figure in sustainable fresh water aquaculture.
Goatsbridge was the first fish farm to sign up to Bord Bia's Origin Green programme and is committed to sustainable water and energy usage and to social sustainability.
A recent initiative saw Mag launch the Fishwives cookbook at Savour Kilkenny in October 2016. Featuring fish recipes gathered from women in Ireland and Uganda from diverse backgrounds and professions, the self-published cookbook was funded by Goatsbridge Trout with the aim of raising €40,000 for Hospice Africa Uganda, as well as encouraging Irish people to eat more fish.
Mag is commended by the Irish Food Writers' Guild for the energy and commitment that she brings to the promotion of Irish food and Irish fish in particular. www.goatsbridgetrout.ie
Irish Drink Award: Bertha's Revenge Irish Milk Gin: Justin Green and Antony Jackson, Co. Cork
This highly original craft gin is produced by Justin Green of Ballyvolane House together with his old school friend and business partner, Antony Jackson. Where most Irish gins use imported grain-based alcohol, Bertha's Revenge is distilled with whey alcohol sourced from the local Carbery dairy plant and derived from cow's milk produced by Co. Cork dairy farmers.
Using specially developed yeasts to ferment the milk sugars in the whey, Carbery first brew and then double distill the whey in large column stills. Justin and Antony then distill the 96% proof whey alcohol a third time in their custom-made 125 litre copper stills along with their chosen botanicals.
These include coriander, bitter orange, cardamom, cumin and clove as well as foraged local botanicals such as alexanders, elderflower and sweet woodruff. The resulting aromatic and warmly spiced gin has won local and international acclaim since its launch in 2015. Bertha's Revenge is now exported to the UK, mainland Europe and even South Korea – and, later this year, to the US. This truly Irish gin continues the strong field-to-fork tradition that has long been at the heart of Ballyvolane House, a former dairy farm turned award-winning country house hotel.www.ballyvolanespirits.ie
Environmental Award: The Little Milk Company, Co. Waterford
The Little Milk Company is an innovative co-operative demonstrating that environmentally responsible small producers can thrive by working together.
In 2008, ten organic dairy farmers from Munster and Leinster formed a discussion group chaired by Pat Mulrooney to consider the sustainability of their family farms. Recognising that economic sustainability lay in adding value to their primary product, the group experimented in 2011 with a raw milk Cheddar produced for them by Knockanore Irish Farmhouse Cheese. Encouraged by positive feedback, each of the farmers invested in the company the following year. In 2013, they brought Conor Mulhall on board as a full-time CEO of the Little Milk Company.
Today they produce eight different cheeses, including three styles of Cheddar, an organic Brie, an organic blue and Brewer's Gold, a washed-rind cheese that uses Dungarvan Brewing Company's Copper Coast beer.
Their cheeses are exported to 16 countries and use 70% of all the milk produced on their ten family farms. With this projected to rise to 100% by 2018, the company is recruiting local farmers to convert to organic production in order to meet their future demand. By collaborating with local cheese-makers, they are supporting small Irish craft food producers while securing a future for themselves and their families on their own farms. www.thelittlemilkcompany.ie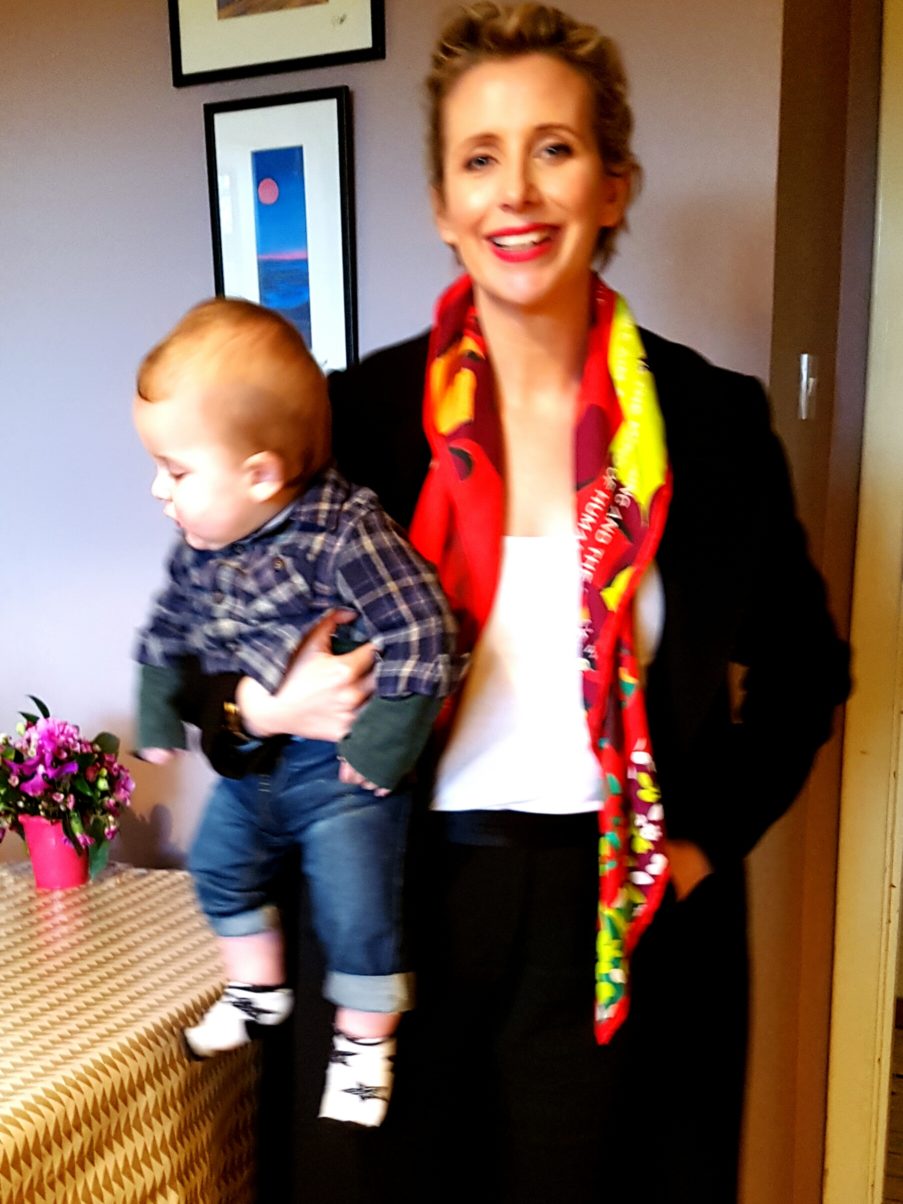 After feasting for the afternoon it was back home to make, you guessed it….dinner. Noooo! Pizza and chips it was for the troops and they were nearly as satisfied with their dishes as I had been earlier. Win win.