Kerry born, New York based designer Don O'Neill was the star attraction at this year's Irish Fashion Collective in aid of St Joseph's Shankill, dedicated to dementia care and organised by Dublin fashion designer Deborah Veale. Don who has dressed some of the biggest names in Hollywood including Kendall Jenner, Taylor Swift, Amy Poehler and Oprah Winfrey opened and closed the extravaganza with his Theia creations before giving a heartfelt interview to showbiz host Lorraine Keane.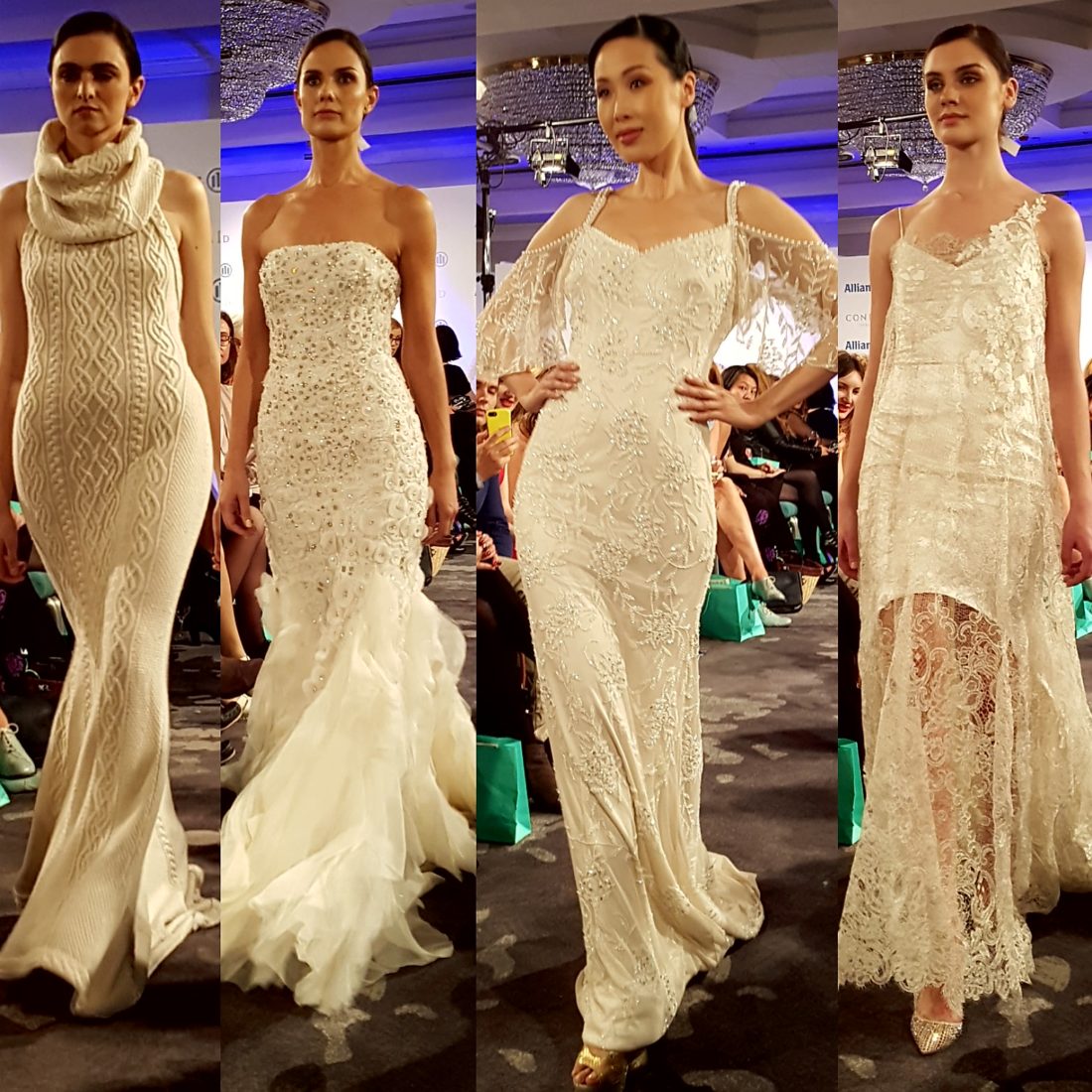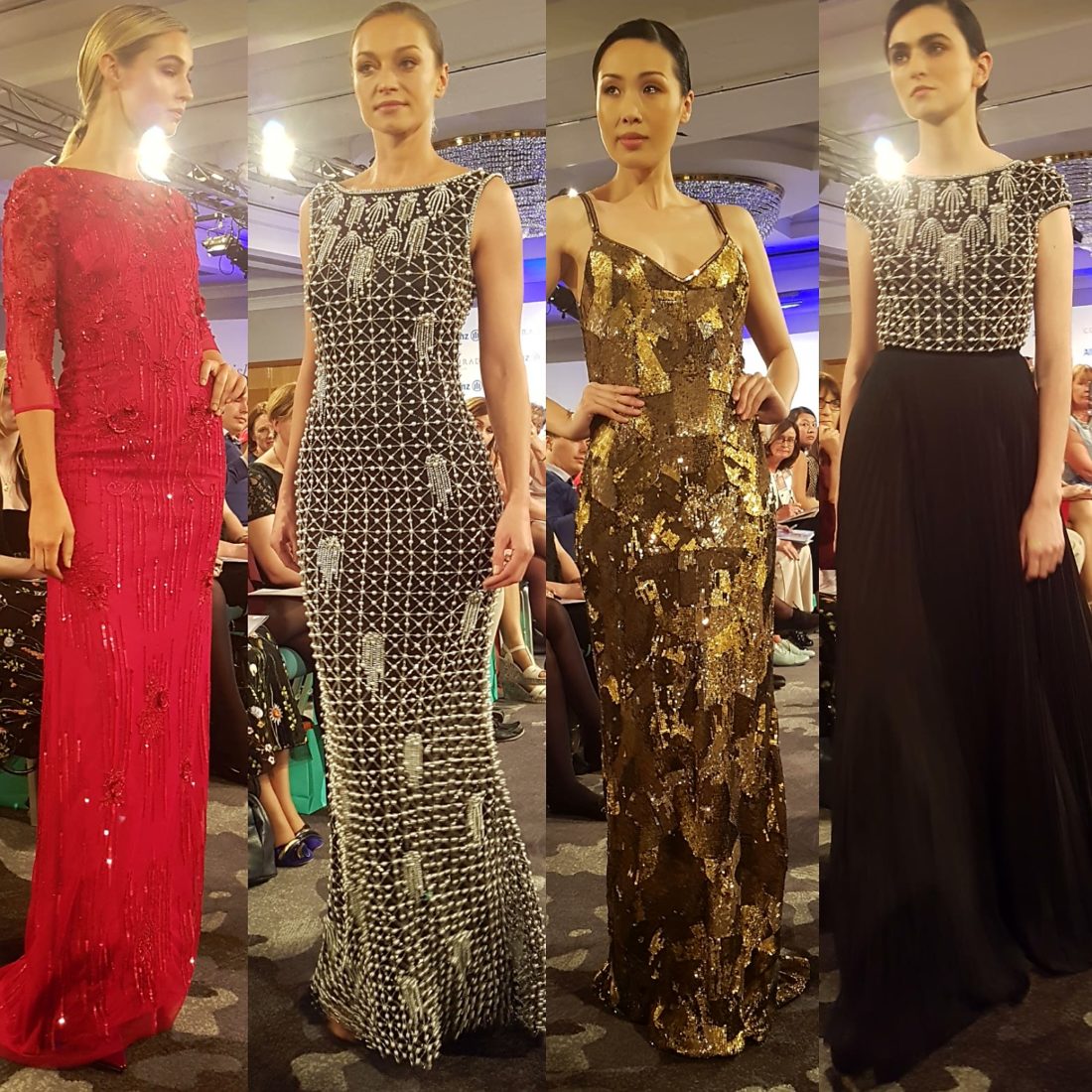 The 49 year old Kerryman said he was humbled to be in the same company as designers like Louise Kennedy, Umit Kutluk and Melissa Curry and said the standard of the display was up there with international couture. His husband Paschal Guillermie whom he married last year on the grounds of Ballyheigue Castle in County Kerry was by his side to give a passionate embrace following the show.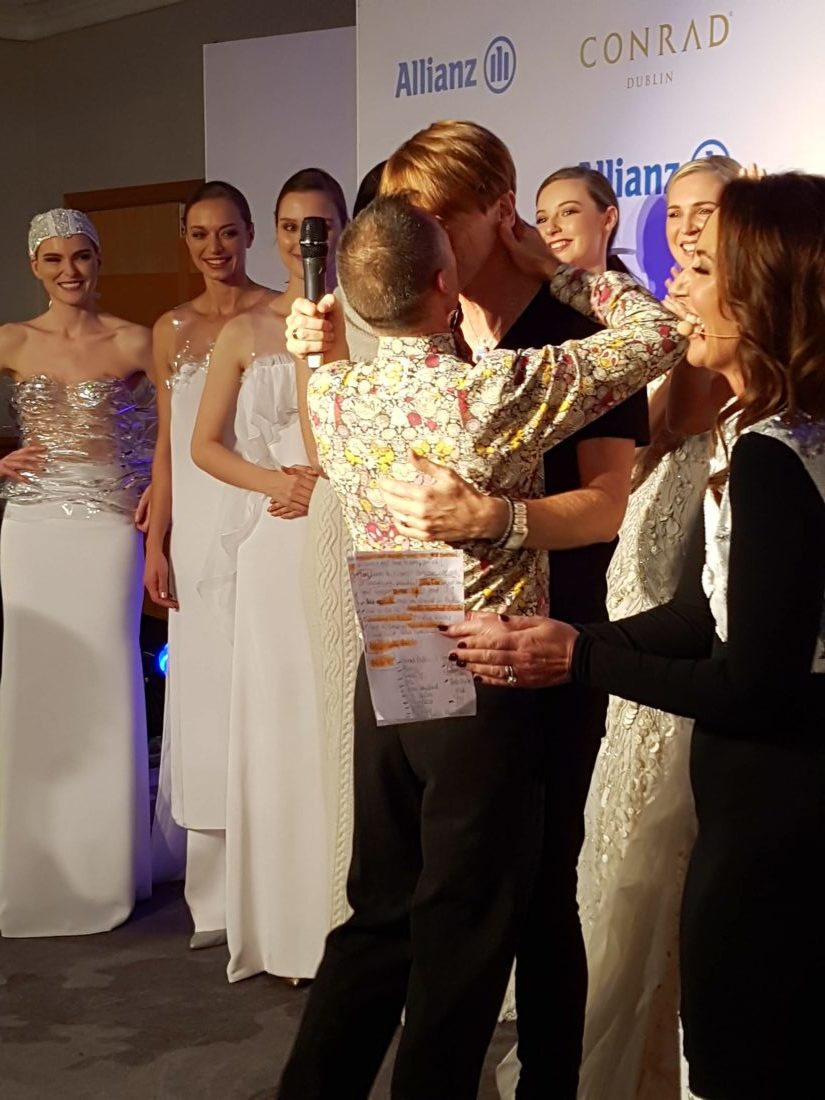 Don's father Donal and sister Deirdre were also there to celebrate his achievements on home soil. Don gave a special mention to Deirdre who has been his house model since they were children.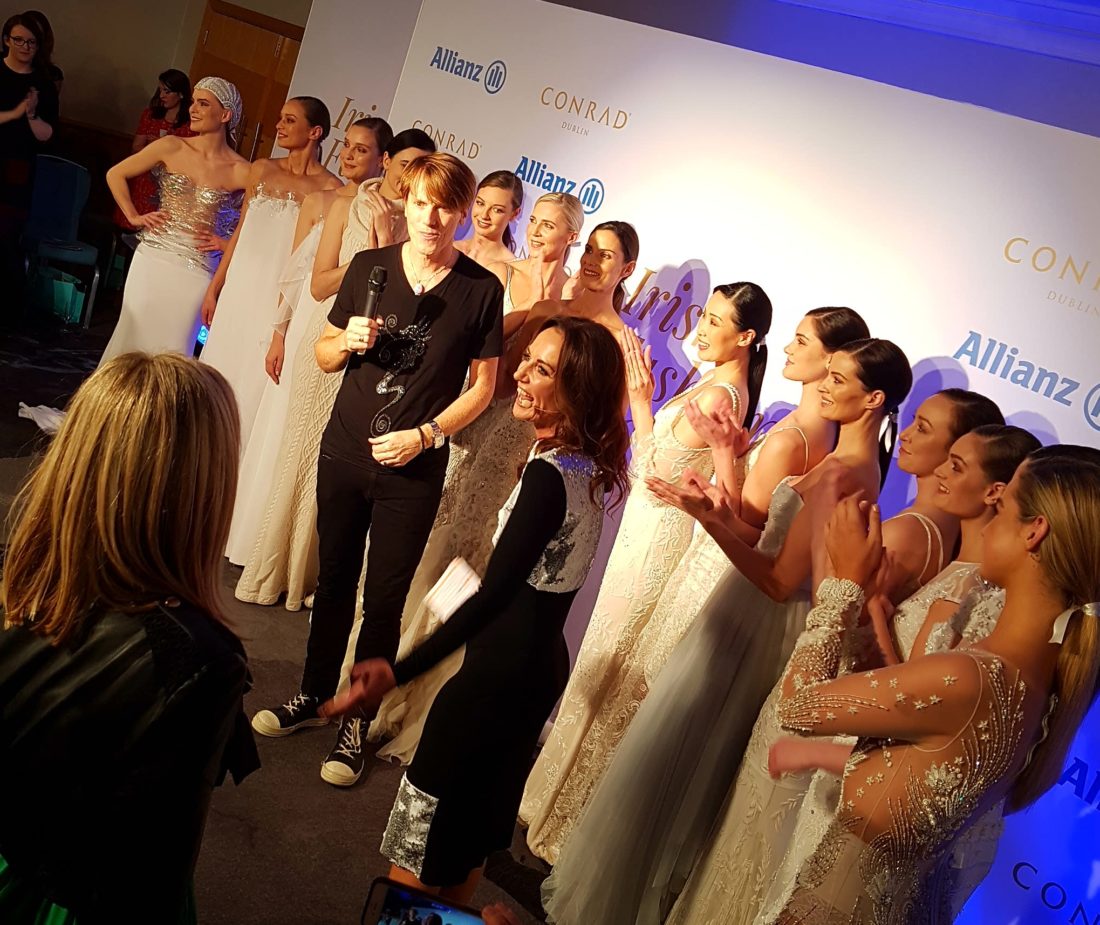 The spectacular event was organised by Deborah Veale who also showed her designs on the night from structured tailoring to shimmering evening wear.
DEBORAH VEALE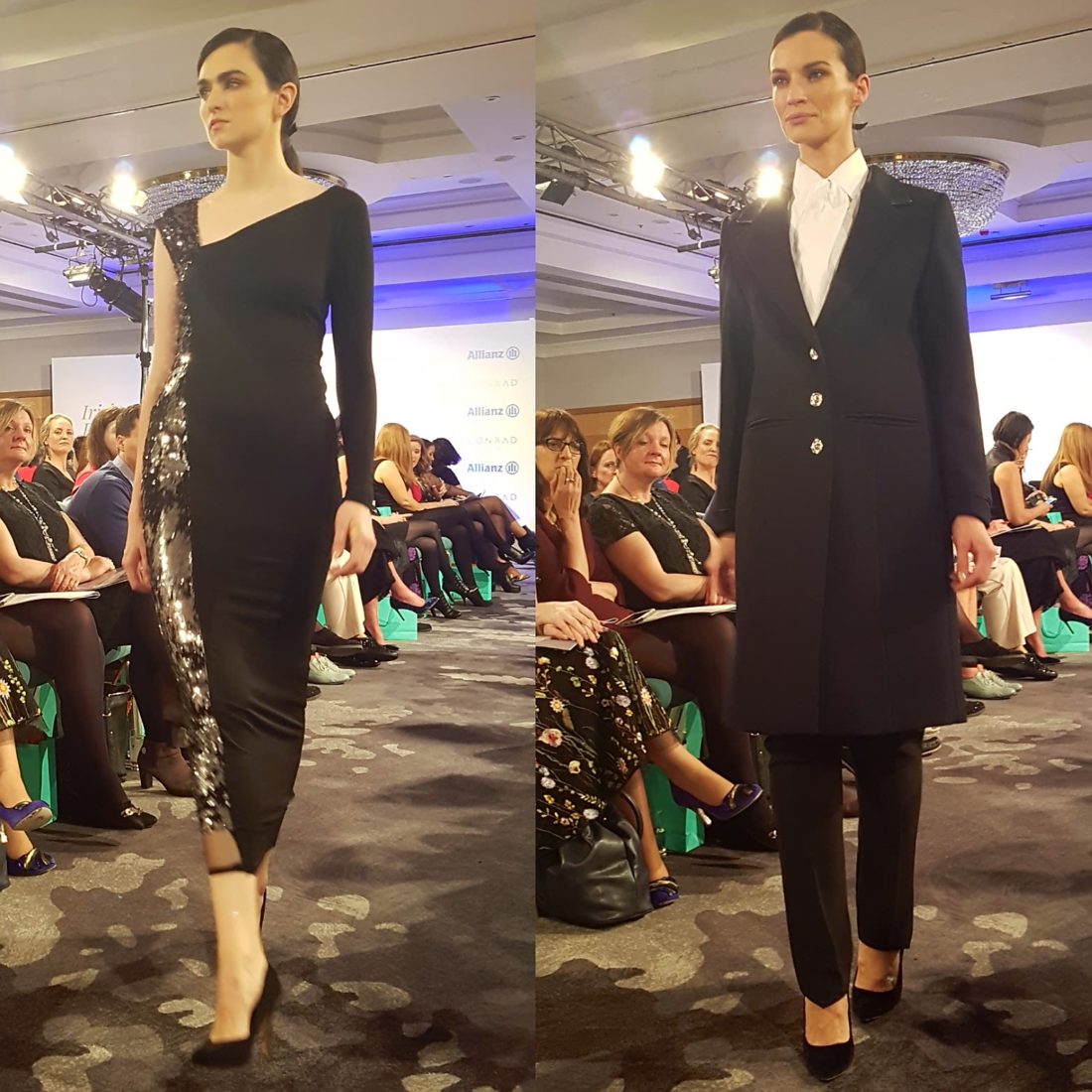 Other designers on the night included:
UMIT KUTLUK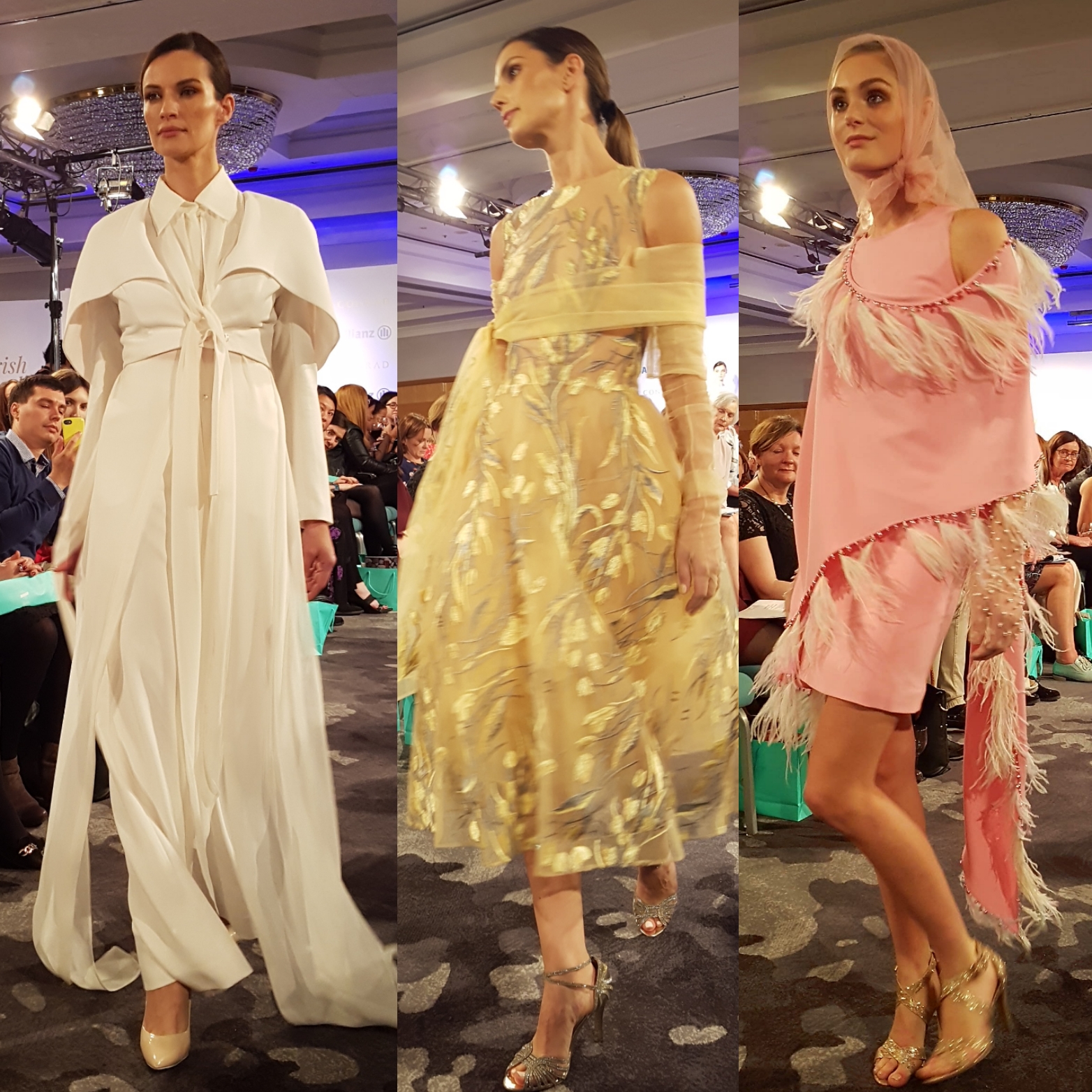 HELEN CODY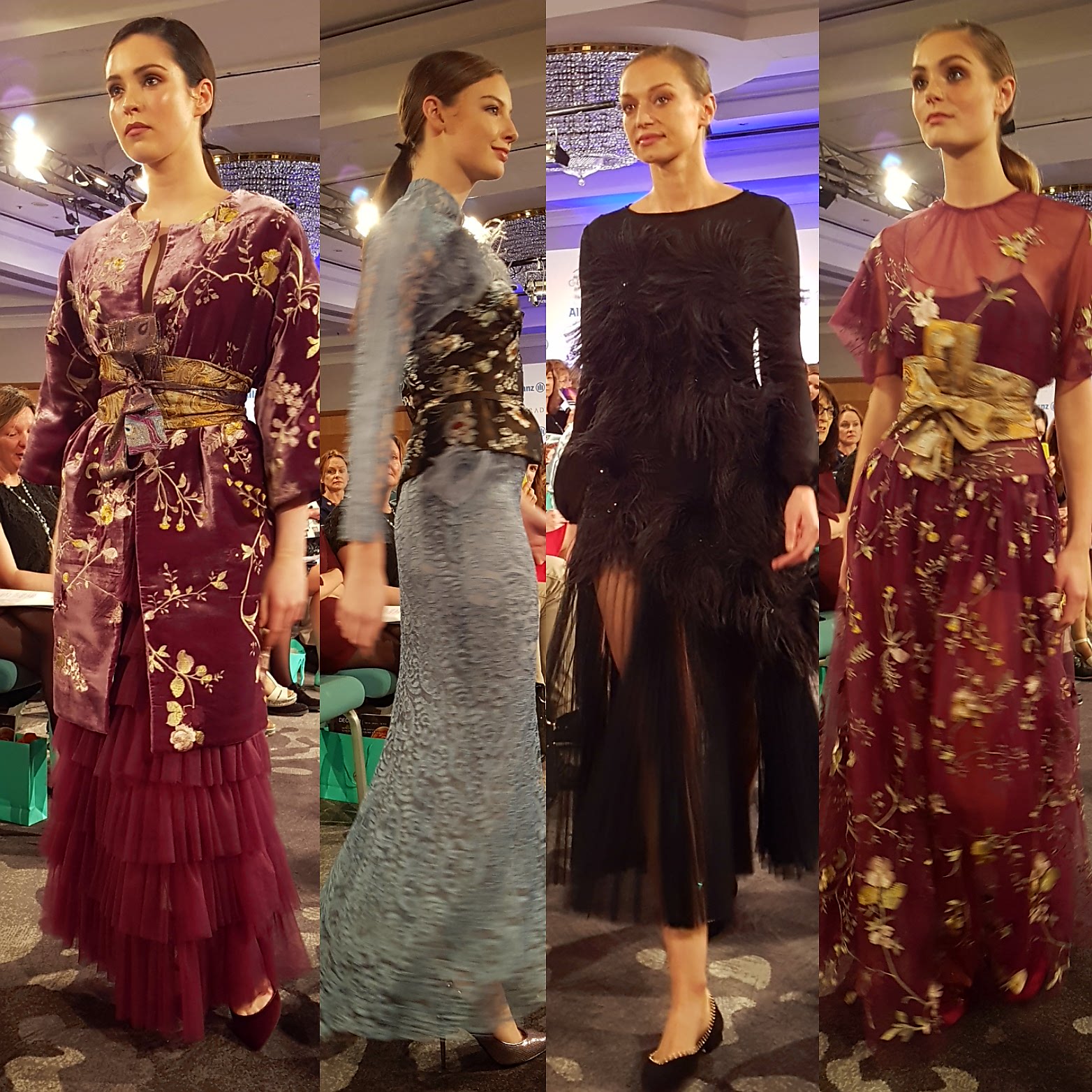 ROISIN LINNANE WITH MELISSA CURRY JEWELLERY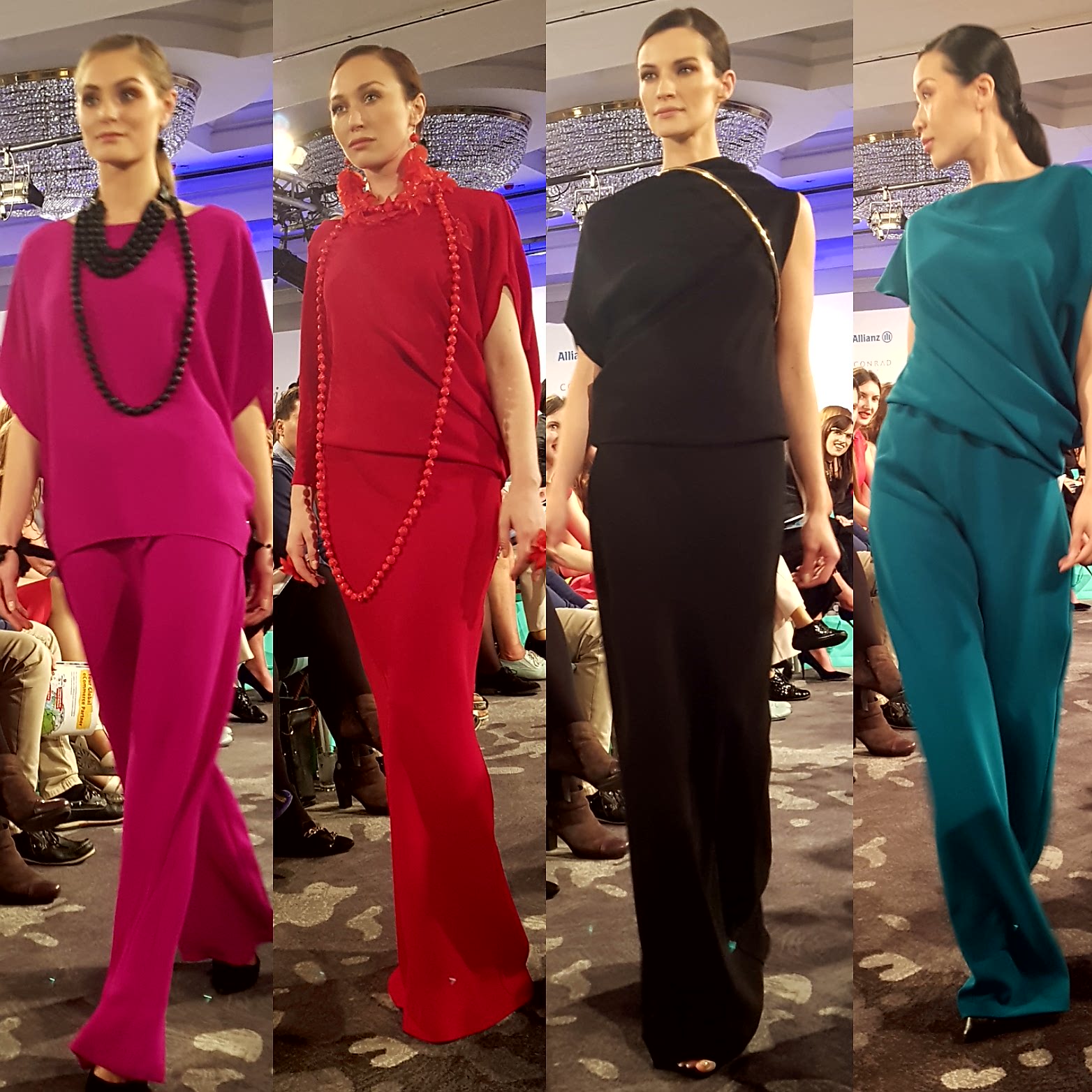 LOUISE KENNEDY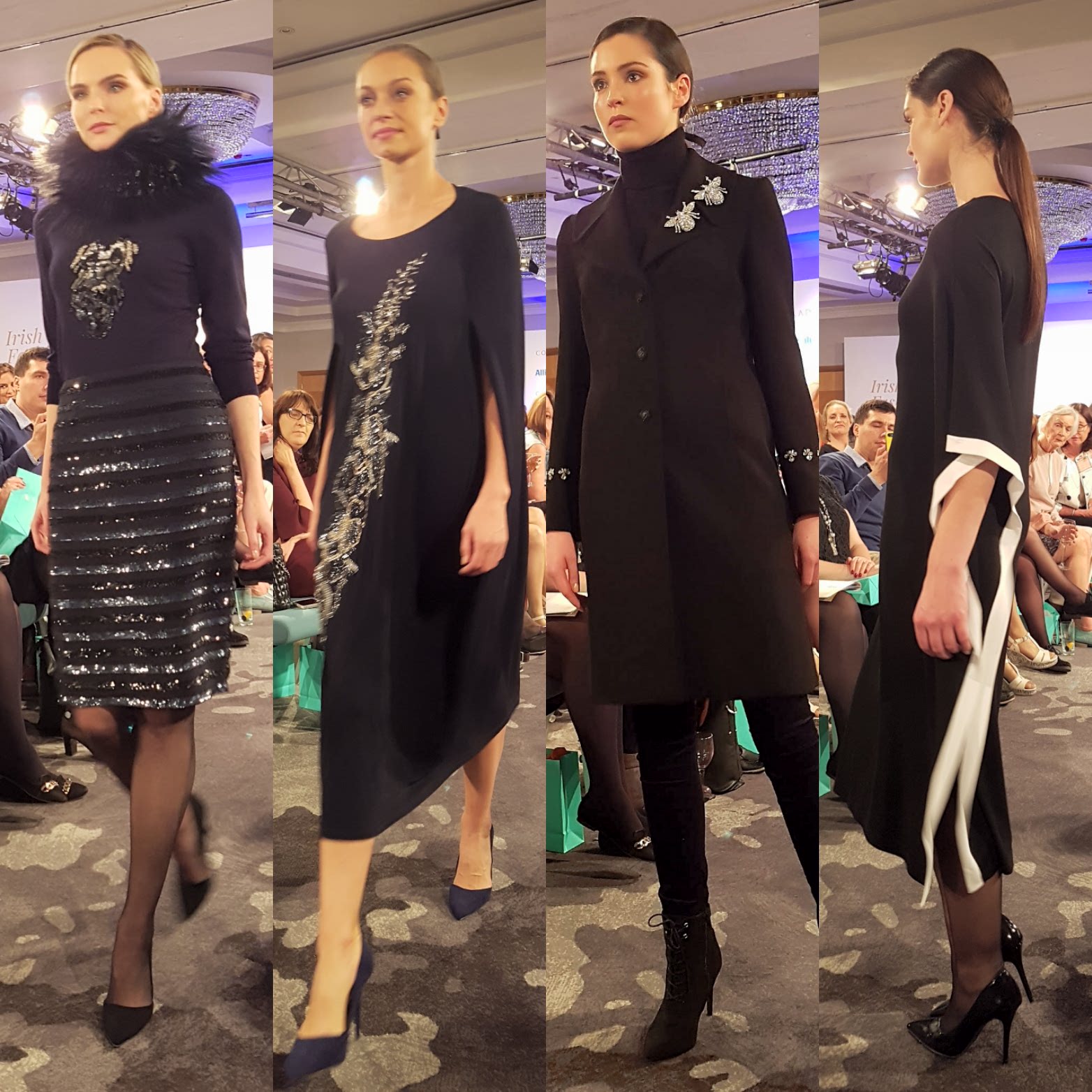 This is Deborah Veale's second year to organise a fashion event in aid of St Joseph's Shankill where her father has received dignified care for dementia. The facility uses the Butterfly philosophy to care for its patients with the aim of bringing as much joy and respect to their patients as their memories deteriorate. To find out more go to: www.saintjosephsshankill.ie