Literary icon Joan Didion turned 83 this week and that elusively cool, intellectual allure still holds its magnetism for her millions of fans in the worlds of words and fashion alike. Her nephew's Netflix documentary, The Centre Will Not Hold, is a reminder of Didion's singular writing style from the mostly male New Journalism movement of the 1960s and shows us once again why she's become the thinking woman's fashion favourite.
This is a writer who began her meteoric career in 1961 in Vogue after all, although her style choices never outshone that bright mind. Therein lies the key. Understated, downplayed wardrobe pieces that are so much more interesting for shying away from attention. As a reporter trying to figure out the tumultuous political climate of the 60s and 70s, Didion's low-key style and her slight five foot frame meant she could cover the story barely detected.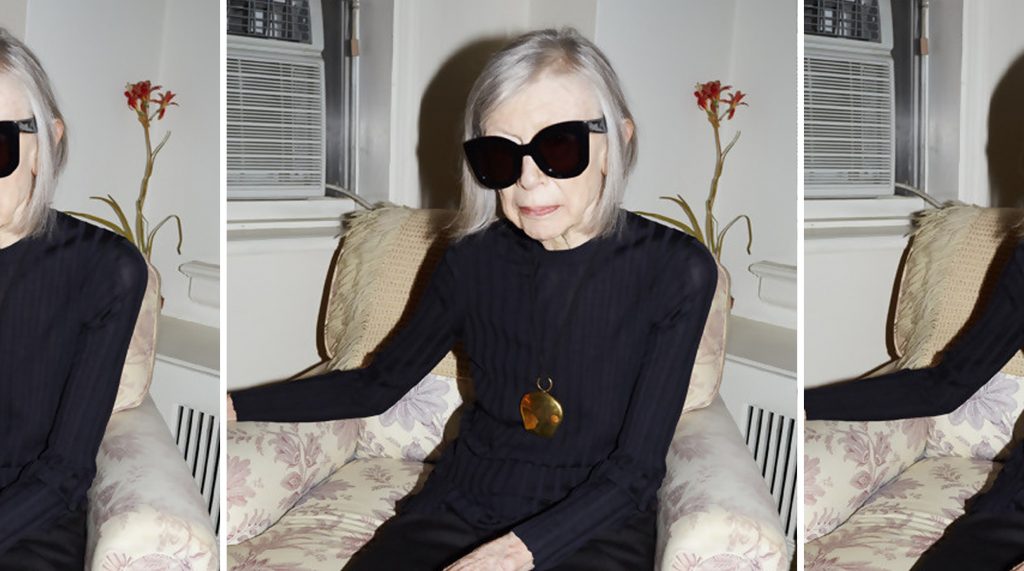 As the smart fashionista's label of choice, it's no wonder Céline's Phoebe Philo chose Didion as her star model for the brand's 2015 campaign to the delight of literary luvvies and fans of understated elegance. Shot by minimalist photographer Juergen Teller, the ad shows Didion in her signature oversized sunglasses, unsmiling, serious, a feeling of disenchantment hanging heavy in the air. Not your usual 'my life is amazing' marketing we've come to expect. How refreshing.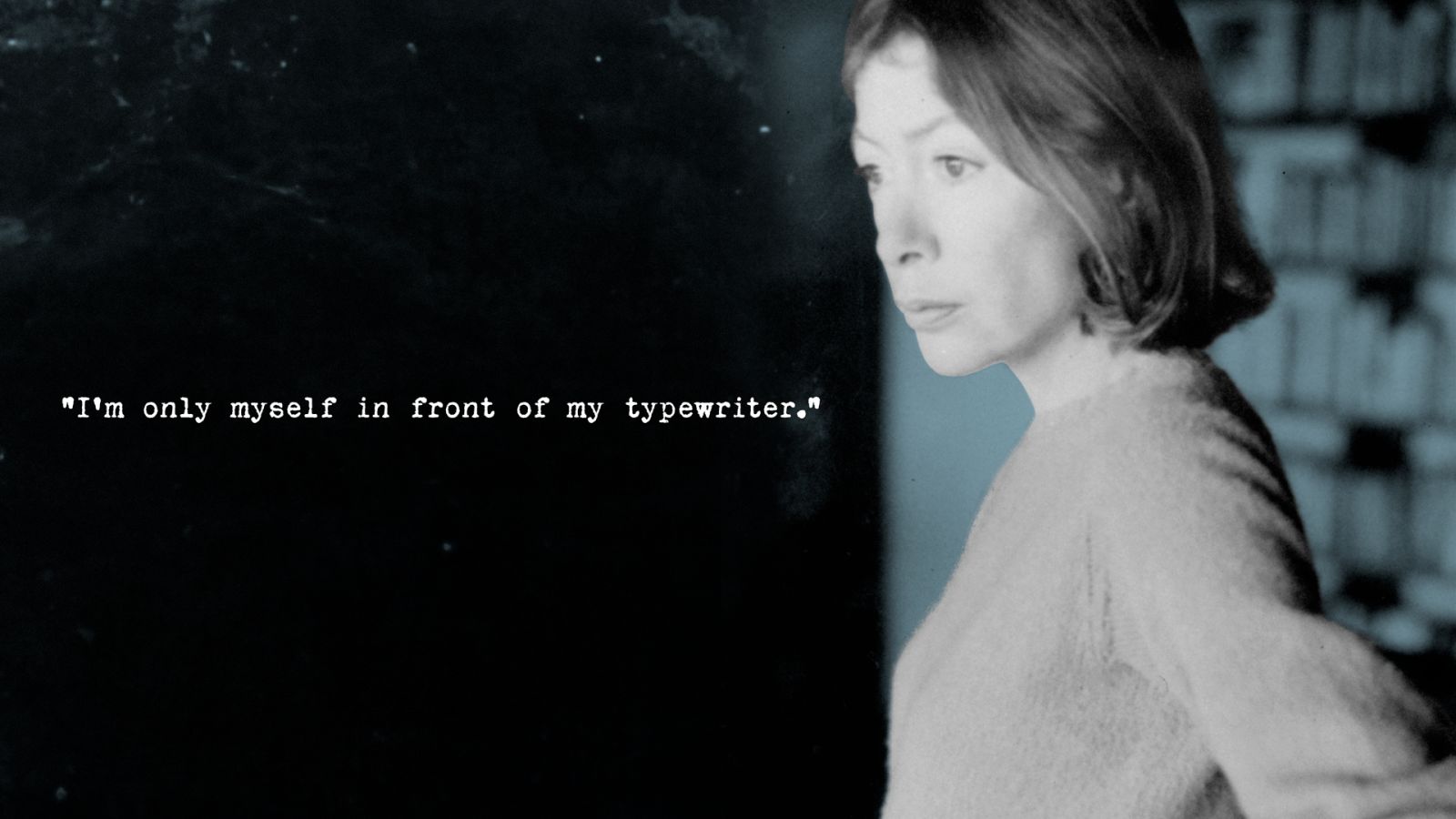 In her writing too, Didion is not afraid to use fashion as a tool to signify contradictions, change and loss.
For example when she writes about being unable to throw away clothes belonging to her deceased husband, the writer John Gregory Dunne and daughter Quintana who died at just 39: 'In theory these mementos serve to bring back the moment. In fact they serve only to make clear how inadequately I appreciated the moment when it was here.'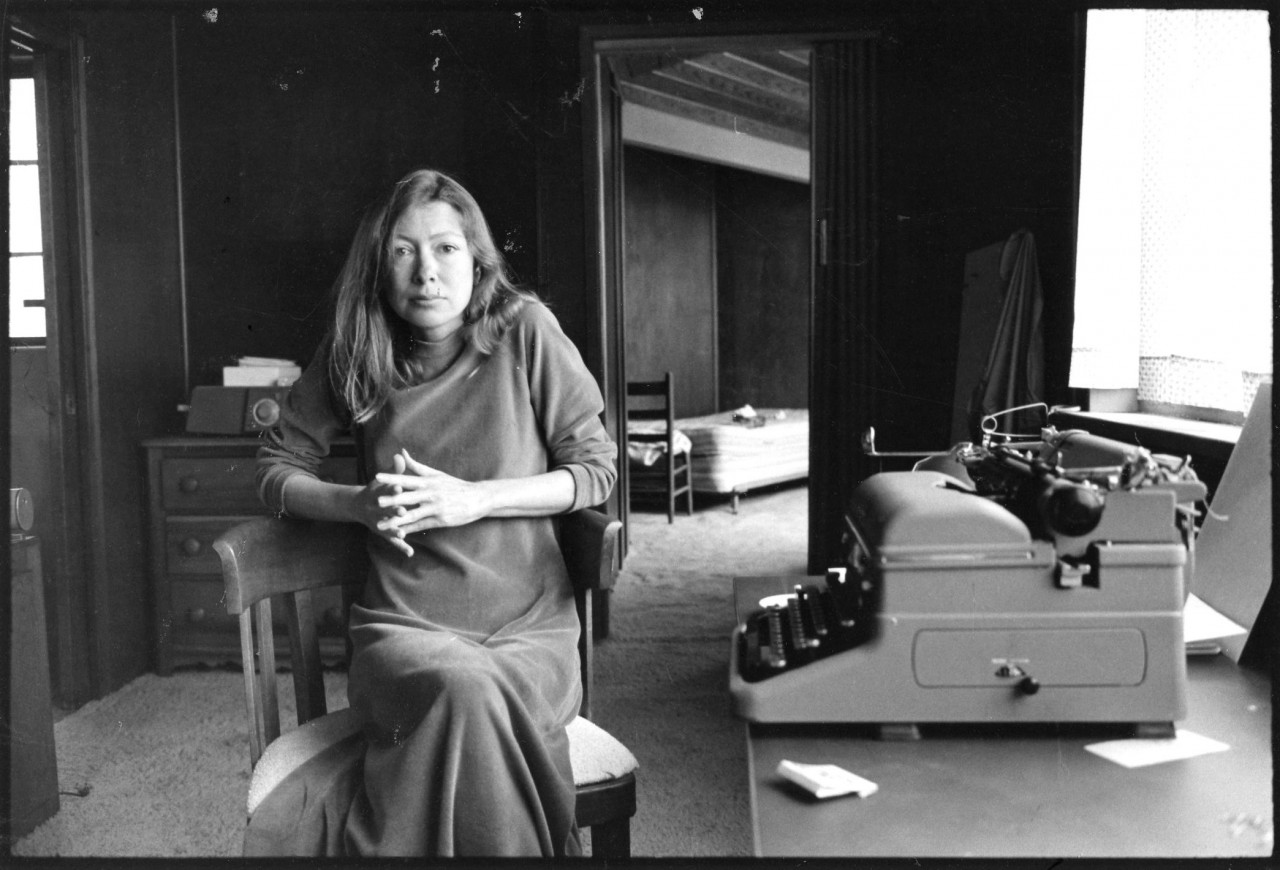 In her book of essays The White Album, we get the list of what Didion would pack when hitting the road as a reporter including two skirts, two jerseys or leotards, one pullover sweater, two pairs of shoes, stockings, bra, nightgown, robe, slippers, cigarettes, bourbon. This edit has gone down in the annals of fashion history. And yes, I know it glamorises smoking and whiskey drinking but in their context, they somehow add to the air of adventure, independence and nonconformity that mark Joan Didion out as a genuine style hero.
This is especially significant in an age of hyper consumerism, where clothes are disposable and where girls are taught young that what they wear is bound up in their worth and their standing on social media.
Didion's sartorial message is strong. Invest in a few key pieces, plump for cashmere, for silk, the best of materials, but keep your focus on your mind and on your talents.
You can read Aisling O'Loughlin's column weekly in The Irish Mail on Sunday Magazine