In December 2009, Irish make-up artist Judy Wong packed up and set off on an adventure to Canada where she stayed for four years. Bright and fun-loving, Judy has always prided herself on her sense of independence and creative talents but her time in Canada was marked by a sexual assault while walking home alone one night. Judy tells us her story, in her own words.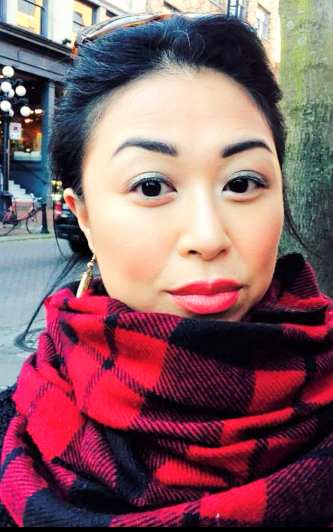 Judy Wong: That night of the attack – I think it's going to be just a similar night to all other nights. I dress up to go see a gig, wear my blue jeggings and comfy walking boots and a long t-shirt and denim jacket and scarf. I'm off drink as a detox for my system, so go to the gig by myself as I know the guys in the band, the Boom Booms, lively and energetic and full of amazing beats. I head back to their place for an after-party but get tired after about an hour so say goodbye to everyone and jump on the last bus home.
Off the bus now and I'm walking down Robson street. It is late but this is a main street, similar to O'Connell street and it is well lit. The next minute a guy pulls his drunk friend away from me. He apologises and drags him away. I am a bit worried now but I am ok. I keep walking this time with my head turning to check who is walking behind me. I notice an older man. He is speeding up. I walk a little slower and he shouts at me as he passes me by, 'Walk a bit faster will you!'. Jesus I am really getting it tonight! Relieved nothing happened but I am getting scared now.
Incident number three of the night is about to happen. My heart beats like a drum and my gut speaks to me loudly. I look up and see a mixed race guy standing about 100-200metres from me. I study his body language and my voice says loudly, "He is not lost, he is looking for a victim." Trying to come up with the best idea in 10 seconds flat is not anyone's forte when an assault is about to happen but you do your best to take in details, remembering street names, times and any other things that can protect you. I knew if I walked past him he would follow me and I didn't want that. I also felt trapped. He sees me now. I know he is going to follow me. That is the look I see and this is what my body tells me. Fight or flight? Fight or Flight? As he stands there watching my every step towards him, I quickly decide not to pass him, to just turn at the junction and stand opposite a cafe. I freeze, take out my phone in the hopes this will deter him. But as his shadow lands on mine, then an arm around me and the other hand groping me everywhere from behind, I simply can't believe this is happening. My fight mode kicks in. Struggling to get out of his grasp, I turn to see his face, his eyes dilated and that numb expression. I scream, 'What the Hell are you doing?' Shaking with fury and fear and shock. With no remorse he shrugs and runs off. I run too, carrying my fear, my tears and the weight of the world.
A friend urges me to make a statement. The Vancouver police are supportive and take me seriously. One thing I am sure of, this will not disable my independence. I know I want to live in Vancouver for a few more years. I can't let this take over my life. I meet some truly inspiration people, women who have been assaulted or raped from my group counselling sessions and I hear harrowing and deeply sad stories. I study Reiki Healing or recieve it during my healing time.
I just want to encourage men and women and children and teens not to feel shame. I didn't speak out because once upon a time it would be considered bringing shame to your family. It is fascinating the healing it has brought me since being so public. I have unknowingly choosen a path where the 'truth will set me free' and where I can be fully and truly myself. If I am to teach others to be brave, I have to learn to be brave myself. In a world where it looks so messy and mad – I want others to 'connect with me' and join a community where you are allowed to have a happy and abundant life. My life is simple. Don't keep toxic people around you, be honest to a fault and smile with yourself and others – I know that makes the world go around. We are more the same than different.
As I am more adjusted to being back in Dublin after three years, I have seen myself develop and bloom more into the woman I have always wanted to be. A woman not defined by her mistakes or her situations. I am and always will be a person who will make others – regardless of age, gender, race – feel happy and comfortable within themselves. I will treat everyone like they are my family but for those who have crossed my trust, I will simply let go. I will give thanks and be grateful for the good times and just let them go.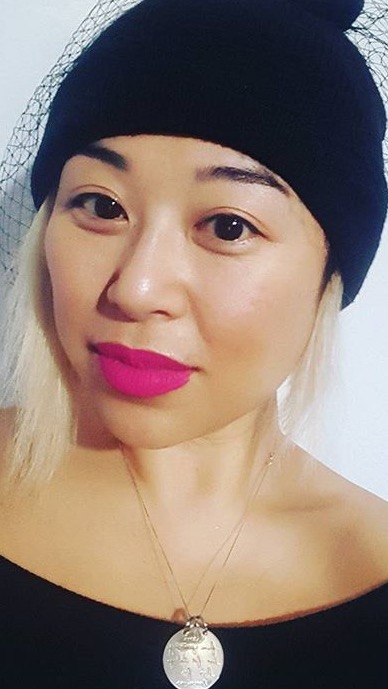 www.judibells.com