He wasn't nice, Karl Lagerfeld. He had a terrible mean streak, what with calling Adele 'a bit too fat', those nasty comments about Pippa Middleton's face, undermining Heidi Klum's model status and his unrepentant use of fur. Kaiser Karl certainly clocked up a wide range of enemies in this 85 years including his one time pal Yves Saint Laurent who is said to have had an affair with his beau, the dashing socialite Jacques de Bascher.
The best thing about Karl though, beyond his unquestionable genius and inexhaustible work ethic, was he was not politically correct and that made him fantastic company, even if he preferred solitude.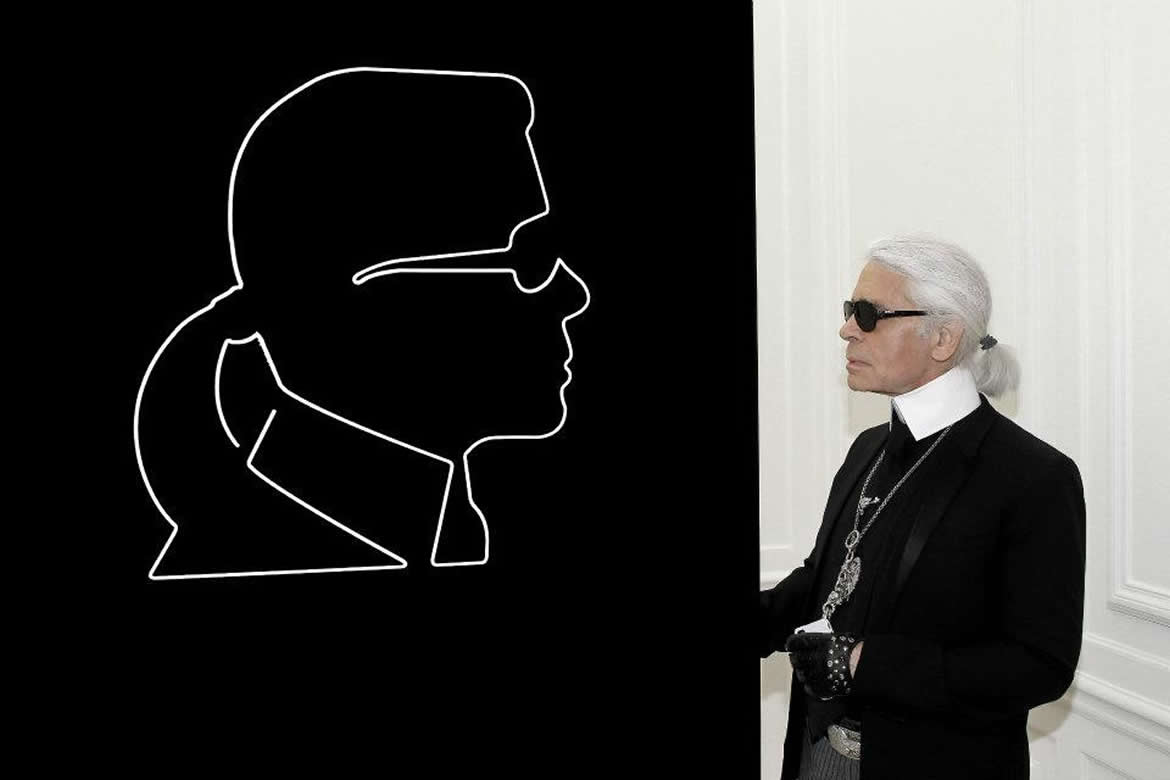 'Forgiveness is too easy,' the Hamburg born designer was quoted as saying. 'I can forget by indifference, but not forgive, I prefer revenge'. Karl never said what was expected of him, even on the subject of the grand fashion house he resurrected from bourgeois boredom:
'Respect is not creative. Chanel is an institution and you have to treat an institution like a whore – and then you get something out of her'.
Oh Karl, you were incorrigible.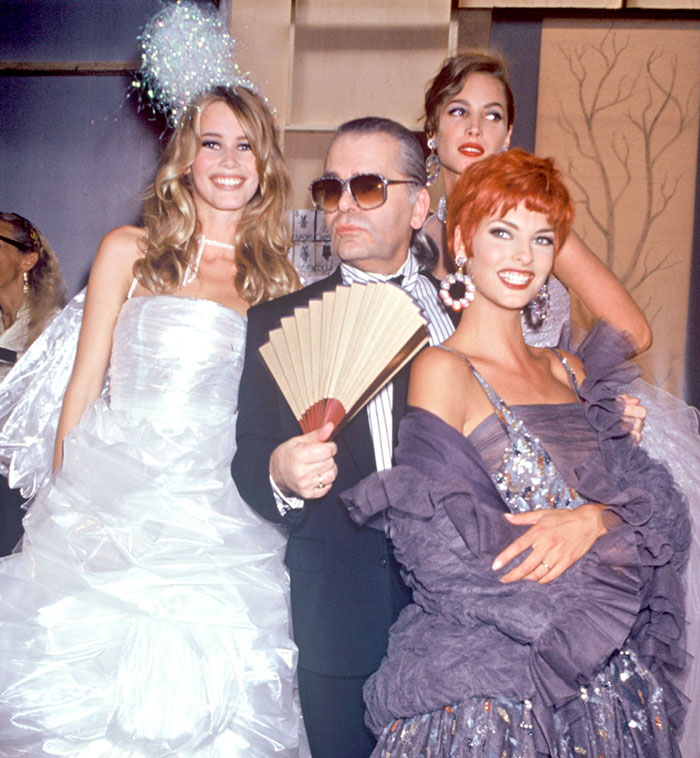 Here he is on complaints about his use of thin models. 'These are fat mummies sitting with their bags of crisps in front of the television, saying that thin models are ugly. Fashion is about dreams and illusions, and no one wants to see round women.' As a rather roundish mother of three who's partial to a bag of crisps in front of the telly, this still makes me laugh out loud. The sheer audacity of the statement! It would make you want to devour a full six pack of Tayto in the one sitting. It is a wonder Karl never changed his ever spinning mind on this front, Rubenesque models would have looked glorious on the runways of Chanel's epic shows. As he once said, 'If you stick to something doggedly, you're off to a bad start'.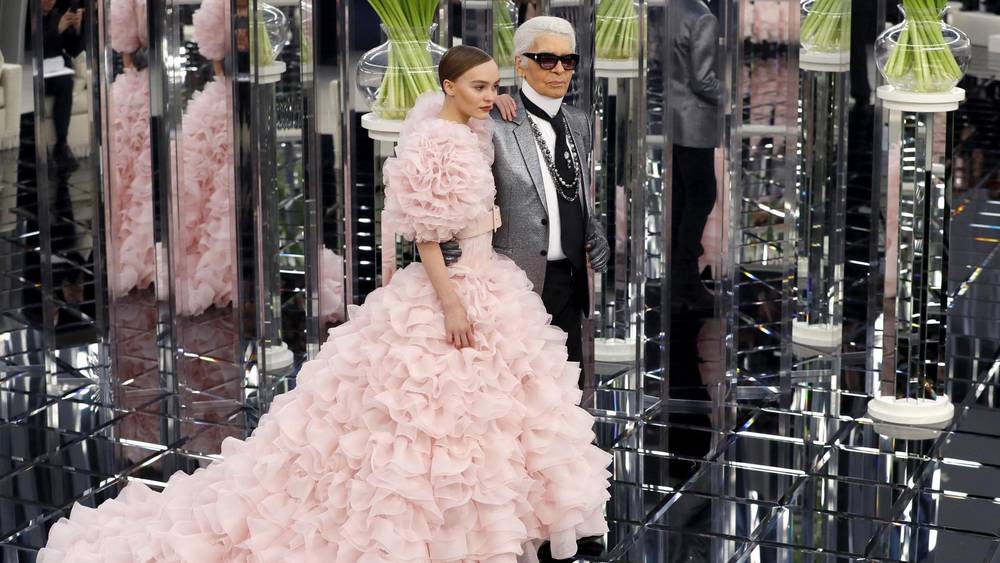 Surely his successor will make fuller bodied models part of her signature style. Karl lavished his super skinny muses, like Kiera Knightly, Lily Rose Depp and Ines de la Fressange with special attention, until of course, he moved on to his next obsession including the super bony Kaia Gerber, Kristen Stewart and Kendall Jenner. If there was one thing you could rely on with this fashion juggernaut, it was his love of reinvention, 'Change is the healthiest way to survive,' he said.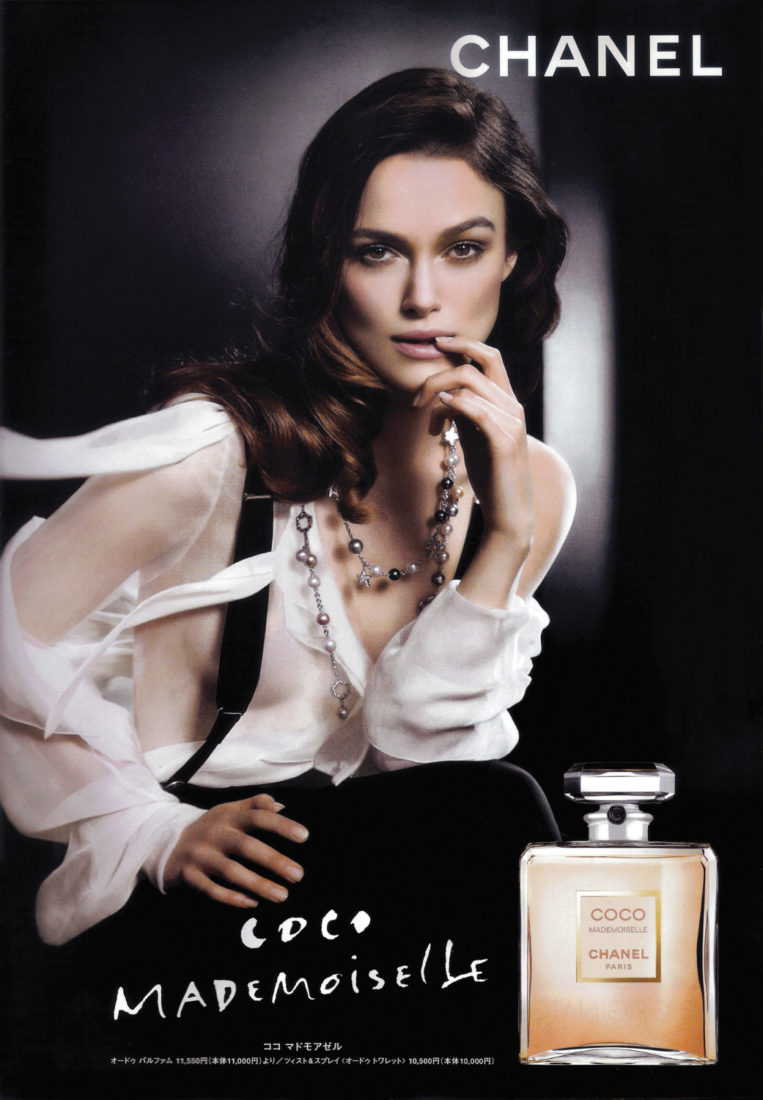 And now this black and white enigma has gone for the ultimate change, the big fashion show in the sky. But what of Choupette? Will his beloved cat inherit his estimated €220 million euro fortune? Speaking to The Cut in March 2015, Karl said, 'She is like a human being, but the good thing is that she's silent. You don't have to discuss it. She hates other animals and she hates children. She stays always with me and she has two personal maids'.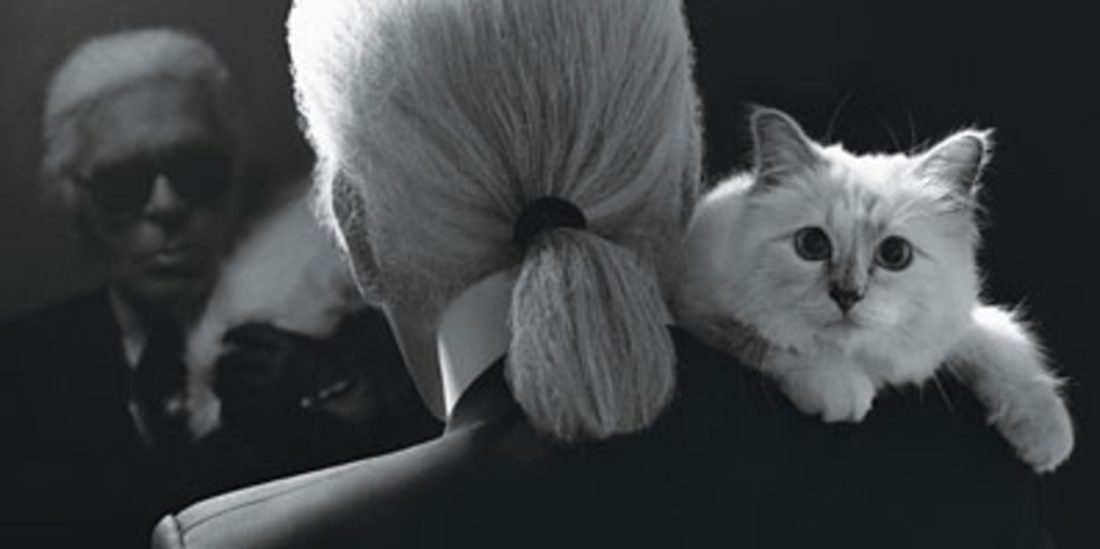 His other enduring love remains his acid tongued mother, Elisabeth Bahlmann: 'She was very tough, and very nasty. My father was very sweet and her victim. My father found exactly the wife that was not for him. He could never relax.' Just like Karl Lagerfeld to the end, the master of imagination and dark wit.