Why on earth would anyone feel sorry for Kylie Minogue for NOT tying the knot? Have you seen the list of gorgeous exes she's clocked up ahead of her 50th birthday next month? Imagine if she had settled down young with Jason Donovan, her onscreen and offscreen sweetheart, whom she met on the set of Neighbours in 1986.
There would never have been that sizzling, rock'n roll tryst with Michael Hutchence from INXS where she shed her sugar pie, 'butter wouldn't melt' image, chopped off all her hair and yanked those hemlines to butt skimming rock chick boldness.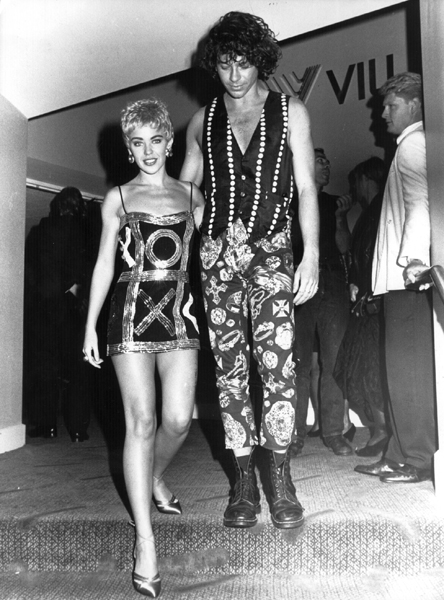 This was a sex God up there with Jim Morrison for charisma and leather trousers wearing ability alone, and Kylie got to call him her other half for a few high octane years between 1989 and 1991. Reminiscing about that time on BBC Radio 4's Desert Island Discs she said:
'I met a new person and I fell in love. Yes, he was this wild guy, he was the rocker, he was all of that. But I'm always at pains to say, he was Byron-esque, he was poetic, he was cultured and hilarious and tender, he was all of these other things. I guess, I was at the perfect age, I was 21 years old, to get the butterfly wings and go out into the world and we collided at that time and I guess he just fast-tracked some of it. Anyway, it was a glorious time. I loved it.'
Of course you did Kylie, you lucky thing. I mean it's not as if Kylie has never walked up the aisle in a white dress.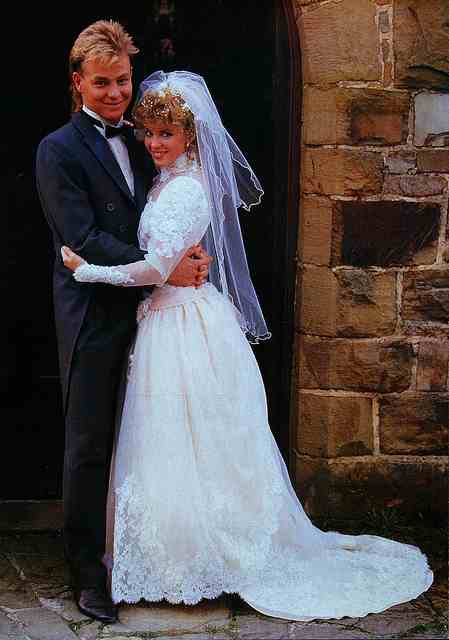 More than 30 years ago, nearly 20 million viewers in the UK tuned into the wedding of Scott and Charlene from Neighbours. Surely that's enough to get those 'princess for a day' notions out of your head. In fact, Kylie says she never dreamed of a Big Day. In the May issue of Red Magazine she says, 'It's not something I needed or wanted. My parents never brought me up with the idea of the big marriage. I never had it as a goal.' She hilariously described her engagement to actor Joshua Sasse (another outrageously good looking specimen) as 'an experiment'.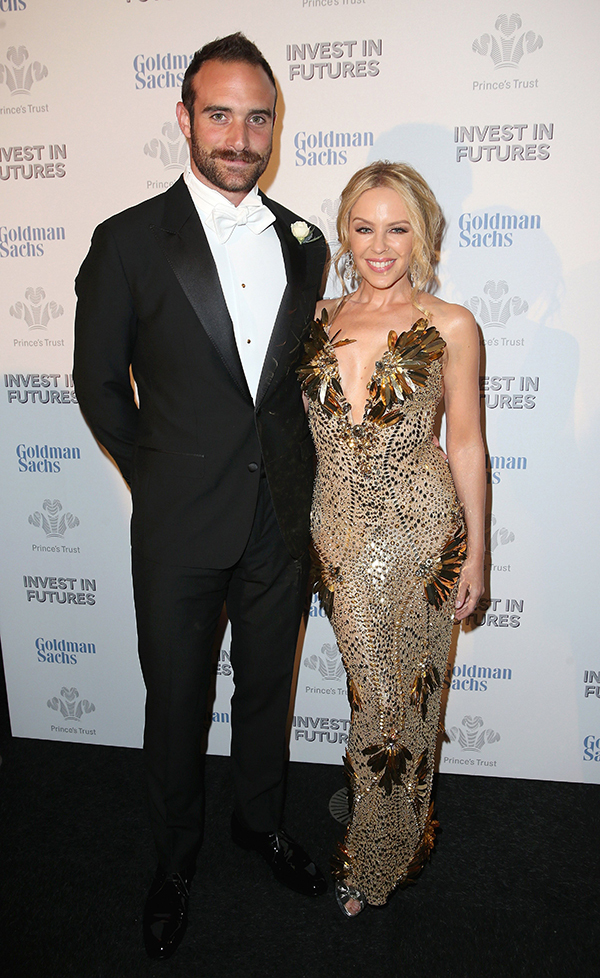 She may not have been too sure about sealing the deal but she admits that she was still hurt post break-up with the 30 year old, an honesty we've come respect from a star we've grown up with and whose many relationships we've vicariously enjoyed. One of my all time favourites was the devilishly divine Olivier Martinez who the singer had a relationship with during her treatment for breast cancer in 2005 and who in true Hollywood form, went on to marry and divorce Halle Berry, who's also the mother of his son Maceo (keep up).
I remember setting eyes on Martinez in the 1995 movie, The Horseman on the Roof and being transfixed by his genetically lucky configurement. The dude was hot! Are we still allowed to say this kind of thing? Anyway, next thing Kylie turns up with him on her arm and I can only slow clap in equal admiration and envy. She'd done it again! So let's not shed even a single tear for Kylie and her 'single' status. I await with great interest to see who's next.