Can you imagine if Liz Bonnin's former girl band Chill had taken off in 1997 and become the next Spice Girls? Would she have eventually dropped out, to a wail of teen tears, to follow her heart and become the fearless wildlife expert, broadcaster and campaigner she is today?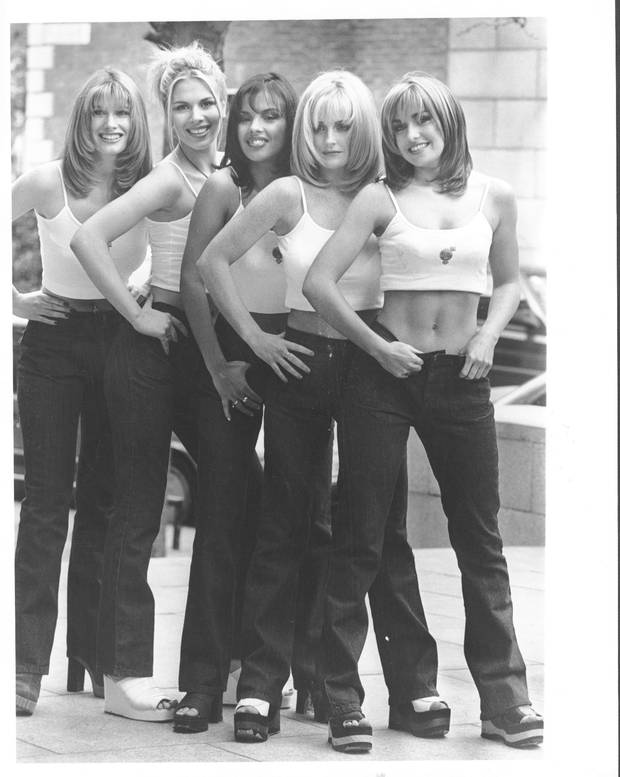 Don't say it to her face, she won't hear of it, but there are whispers she'll be taking over the mantle from Sir David Attenborough at the BBC.
The south Dublin reared, Parisian born TV presenter has certainly come a long way from featuring on Dustin the Turkey's third album, 'Faith of our Feathers' singing 'We are family' with her former bandmates.
Her early days on TV as a fashion and entertainment reporter provide few clues towards her present status as a serious minded, free speaker for fundamental change to save and protect this rather precious, spinning rock, we like to call Planet Earth. Biodiversity is her bag.
Liz Bonnin: The biochemist and wild animal biologist at work for the BBC Image: Liz Bonnin website
There's not too many like her, willing to ask unpopular, uncomfortable questions. 'Should we just stop eating meat?' she asks in the trailer for her next hard hitting BBC documentary due to air on BBC One, Monday 25 November. Watch it before you start banging those knives and forks on the table in protest. Before that, her 'Drowning in Plastic' documentary asked governments all over the world how they could possibly support the plastics industry knowing the environmental damage it's causing our oceans and ultimately our existence on this planet.
Liz Bonnin: Taking on the big stories like Drowning in Plastic Image: BBC

For Horizon, three years back, she did a special programme called 'Should we close our zoos?'. It caused a furore with many of us, including those within zoos, facing some hard truths about those captured wild animals. She's got a fine brain, Liz. She is a wonderful combination of heart and head, empathy and academia.
With her honours degree in Biochemistry from Trinity College Dublin and her Masters in Wild Animal Biology from the Royal Veterinary College and Zoological Society of London, there can be no doubting her dedication to and passion for the natural world.
As for her own wild side? Liz is an 'absurdly private person', no wonder she turned down FHM's bikini shoot request during her entertainment years, much to her agent's annoyance. Full exposure ain't her thing.
Liz Bonnin in her natural habitat, the Great Outdoors, Image: Cody Burridge
There's very little we know about Liz beyond her projects, although she did tell The Telegraph she burnt out a few years ago from too much hard work. She said, "My career matters hugely to me but now I can be my best without burning out again". Clearly revived and ready for action, this French/Irish juggernaut is stepping into her power by taking up where Sir David Attenbourough and his masterpiece Blue Planet II left off.
Where Blue Planet II allowed us to appreciate and marvel at life beneath the sea, Liz is going in with the hard questions.
If we're so enthralled by nature, and we clearly are, why aren't we making better decisions to nurture and protect Momma Earth. Cometh the hour, cometh the TV presenter.
Liz Bonnin would say commercial interests are going before the health of our planet and governments, more so than individuals, need to act now. Maybe we're finally ready to look beyond the pretty pictures and face into the reality of our actions.