Big changes are afoot in fashion reflecting what going on in society. Irish designers at London Fashion Week are at the forefront of these exciting changes including slowing down the pace of production, merging men and women's lines and creating luxurious clothes that are practical and comfortable. Here's a rundown of our Fab Four Irish designers leading the fash pack at London Fashion Week…
JW Anderson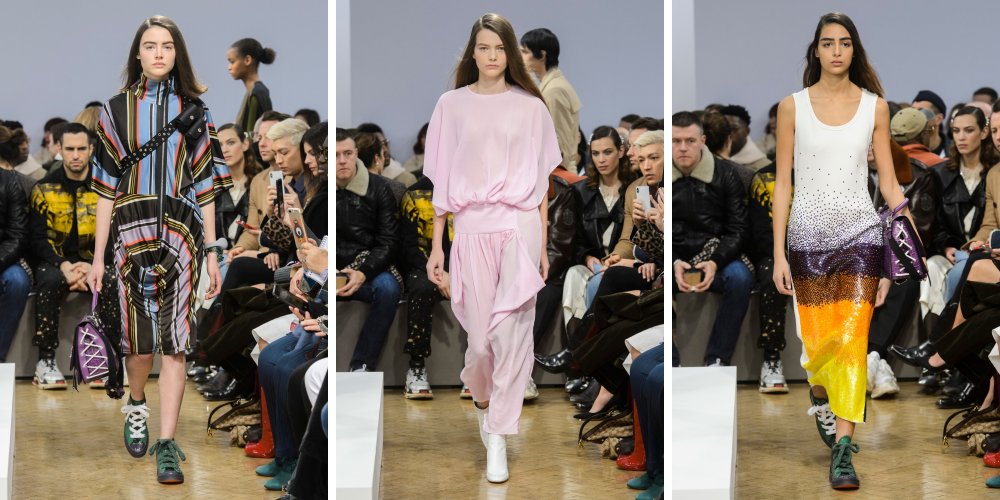 You know you're on the right fashion track when Vogue heavyweights Anna Wintour, Edward Enninful and Hamish Bowles are front row at your autumn winter 2018 collection for London Fashion Week. Northern Irish designer JW Anderson has become the ultimate trendsetter since setting up his eponymous label 10 years ago.
Not only has he successfully merged menswear and womenswear in line with the times but he's also pulling the reins on the breakneck pace of fashion design.
This LFW he announced he was scaling back the number of times his brand shows per season from six to two collections. This collection was all about simplicity and reconnecting with the great outdoors in this digital age.
Paul Costelloe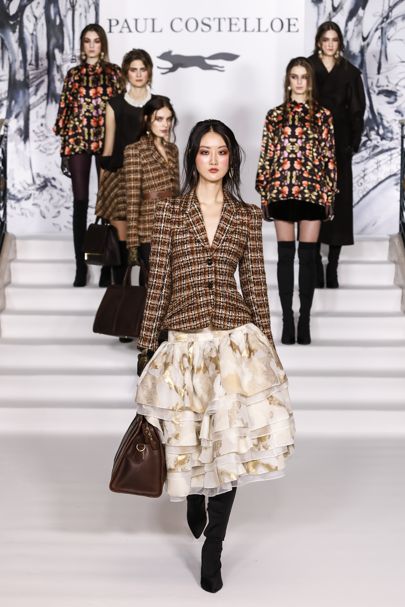 Masculine and feminine joined forces for this luxurious show set in the sumptuous surrounding of the Palm Court in London's Waldorf Hilton.
This collection saw Costello play with his native tweeds and flannel herringbones, set against velvets and silks with oversized pearls for accessories.
Hemlines were his usual 60s inspired short but there were plenty of Victorian inspired ruffles which worked a treat juxtaposed against black over the knee sock boots.
Simone Rocha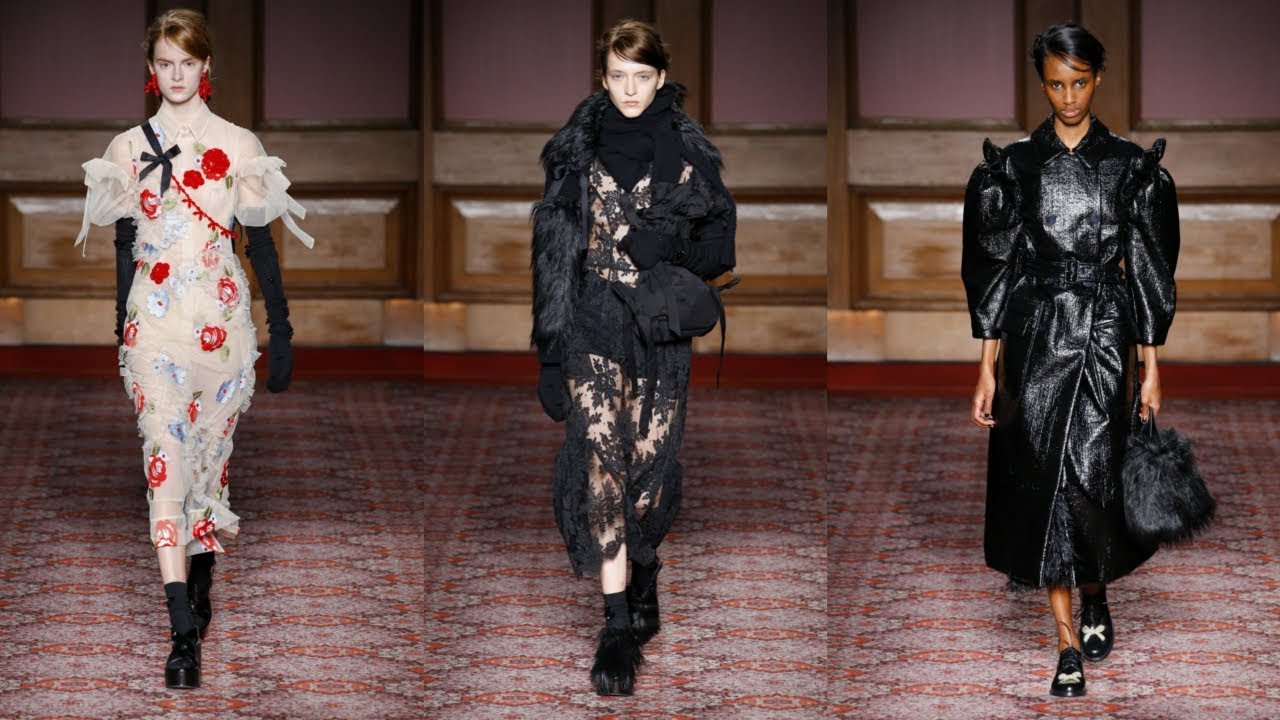 Simone Rocha has become celebrated for her unapologetic femininity with a shot of subversion to veer clear of sickly sweet.
This collection did not disappoint her ever growing legion of fans with its Edwardian frilliness and punk undertones of tartan and rebel footwear.
Earrings were back to feminine glamour and that red vinyl off the shoulder coat dress certainly added to the sense of an emboldened feminism. The works of English romantic painter John Constable were the inspiration behind this decorous collection and once again showed off the 360 degree vision of one of Ireland's best designers.
Richard Malone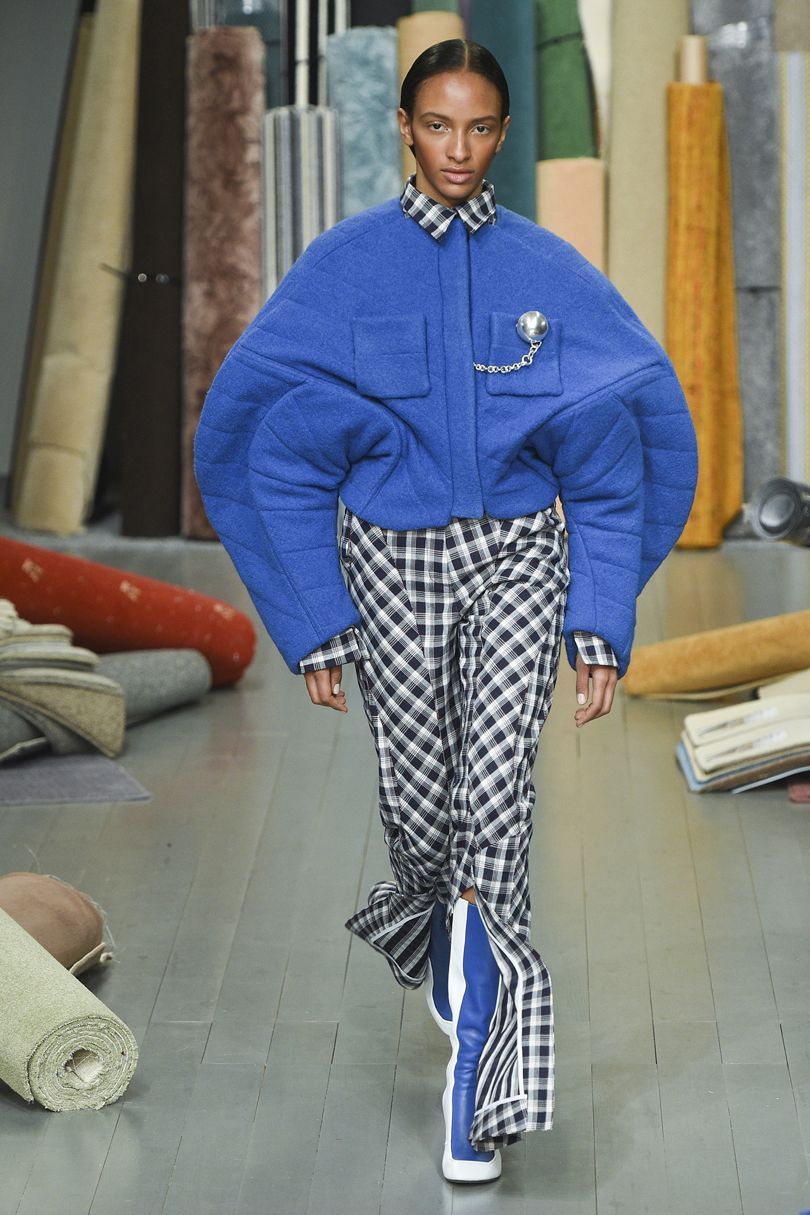 Wexford designer Richard Malone is fast becoming a fashion force to be reckoned with for his no-nonsense approach to sustainability while bringing a sense of fun and hope through his colourful and inventive creations.
Guest of honour for this collection was his grandmother, Nellie Malone who he credits for giving him a love and appreciation of crochet.
Non-polluting dyes, recycled viscose and plastics are a given with Malone, marking him out as an industry leader.