Achieve some momentum behind a hashtag campaign on social media and a whole new market can open up almost overnight. #WearingIrish is now a thing, thanks to the efforts of Offaly woman Margaret Molloy who lives and works in New York with her husband and two sons, Finn and Emmet. Exquisite.ie caught up with Margaret to find out more about the initiative…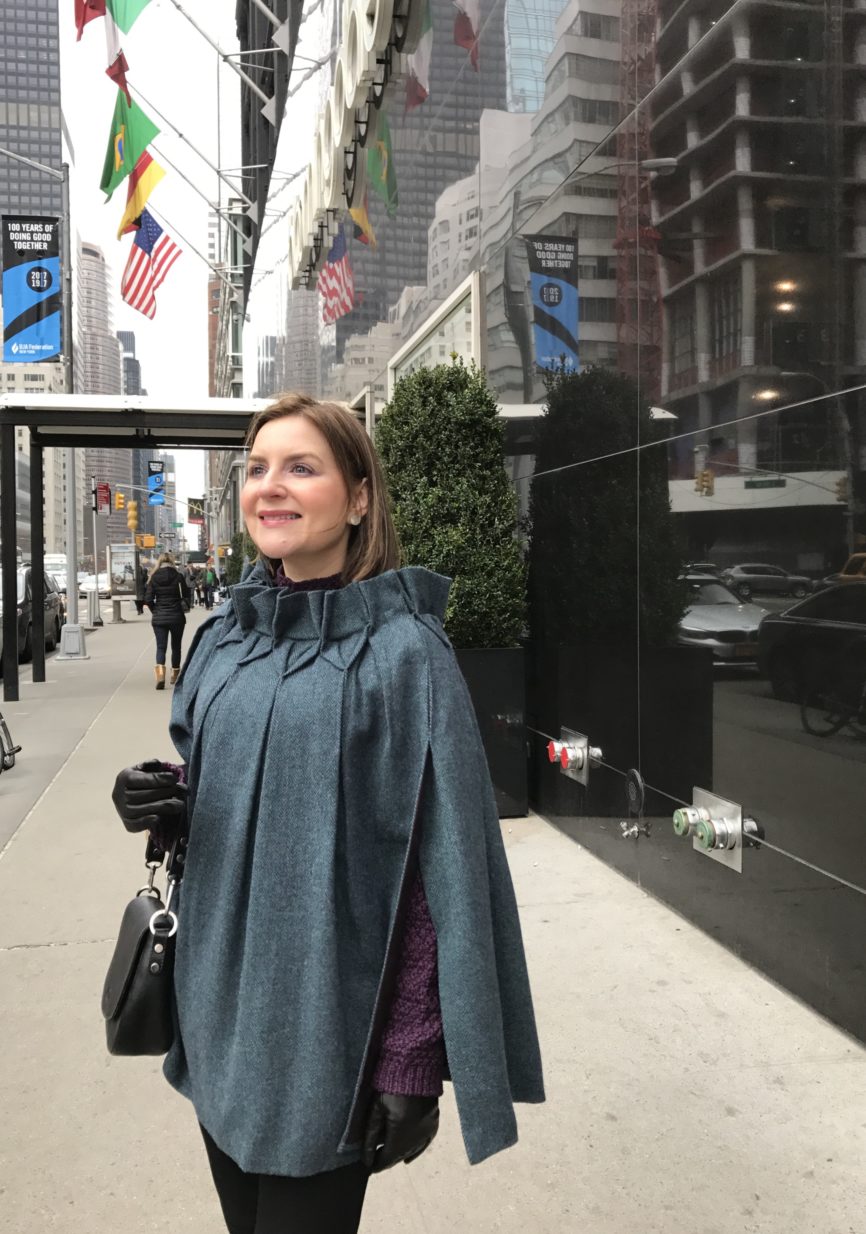 Margaret, can you tell us a bit about yourself and your life in NYC?
I live in New York and work as the chief marketing officer of the global branding firm Siegel+Gale. Born in Offaly, I came to New York after graduating from the University of Ulster and went on to earn my MBA from Harvard Business School.
I travel extensively for work, often to host executive events. I've been honored as a leading marketing influencer on Twitter and one of the top Irish Americans in business
While I've never worked in the fashion industry, I appreciate the power of fashion and design to portray a point of view as well as bring joy to consumers. I also value the many facets of what it means to be a global Irish citizen.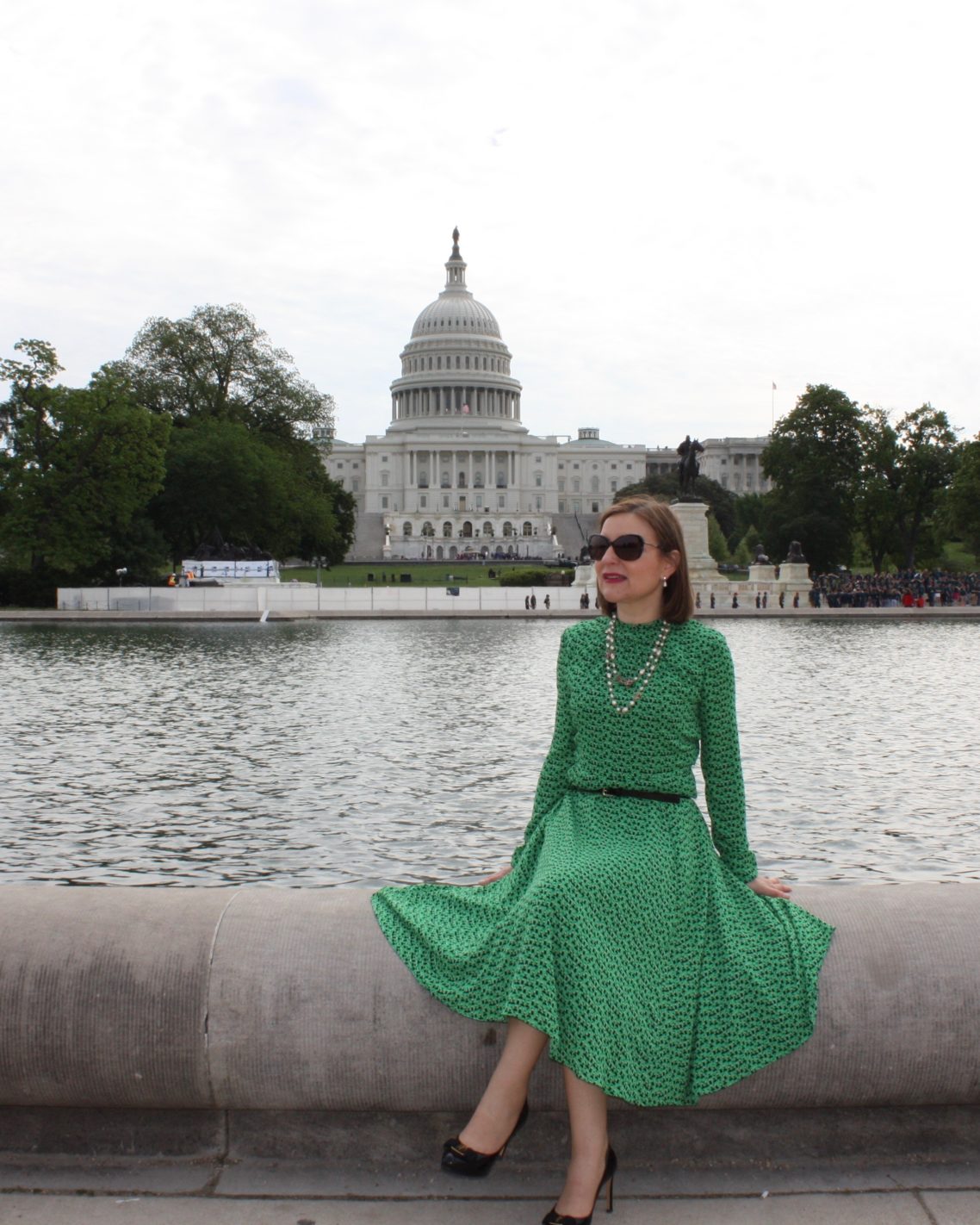 Tell us about the #WearingIrish initiative. Why did you start it and how have people responded?
The idea is to build global awareness of Irish fashion, jewelry, and accessories. See #WearingIrish on Twitter, Instagram, or Facebook. Coming up to March 2016, I needed outfits for work and personal events. Since some of the events had an Irish theme, I decided to explore Irish designs.
I was so impressed by the unexpected variety and world-class quality that I decided to post pictures on social media using #WearingIrish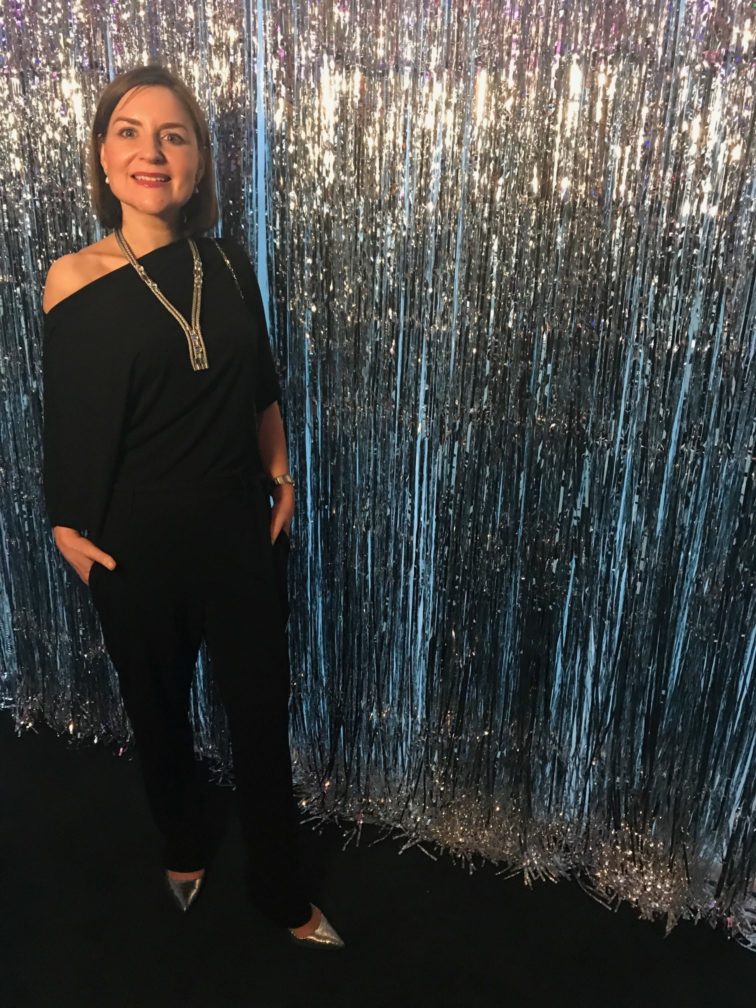 Other people across the globe were inspired by the movement and followed my lead. In March 2017, it took off with thousands of posts and likes and many press articles and blogs.
Irish designers were energized too and many ran their own campaigns using #WearingIrish. I'm aware that people across the globe have bought Irish fashion based on the initiative—many with no connection to Ireland.
How do you source all your outfits?
Two years ago, I owned no Irish designs. Today my wardrobe is almost exclusively Irish. I shop online, often starting with Instagram. I also make a couple of trips to Ireland every year. Recently designers have found me through #WearingIrish which has enabled me to discover new brands. To help others, I published a directory listing Irish fashion brands: (https://medium.com/@margaretmolloy).
Who's your favourite Irish designer of the moment?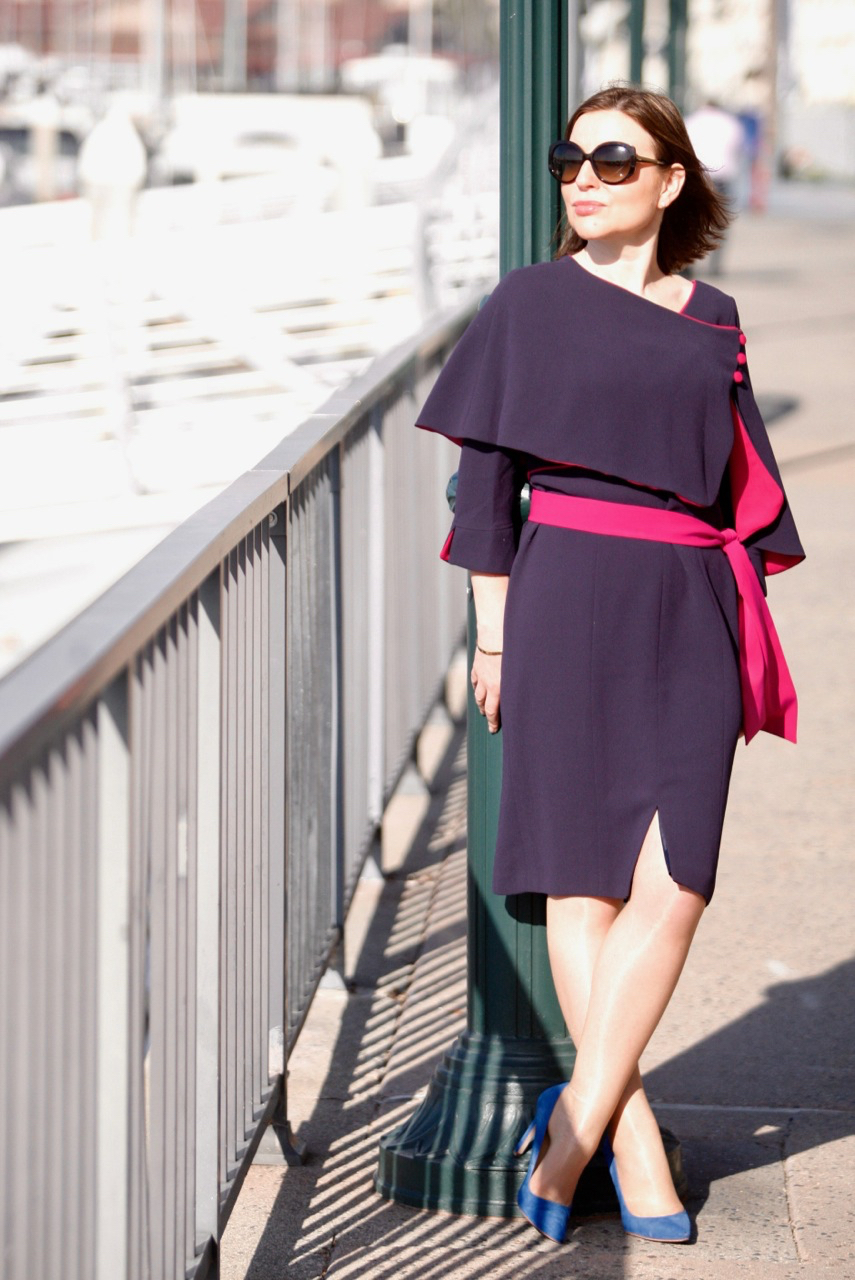 Rather that select a designer, I'll highlight a few attributes that speak to me. I adore saturated colours and great tailoring. I enjoy statement accessories and scarves. I'm having a cape moment right now. There is something dramatic, quintessentially Irish, and intriguing about the cape. Expect to see more capes in my social media feeds.

Do you think the Irish government does enough to promote Irish design abroad?
In my mind, promoting Irish design abroad is a high-impact way to dimensionalize Ireland's narrative as a nation of creative people. All positive brand equity created by promoting Irish design contributes to building Ireland's overall reputation for creativity.
Every Irish industry and business benefits when we showcase Ireland as a creative nation. Promoting design and fashion is a highly tangible way to demonstrate Ireland's creative chops
This over-arching point is often missing in the discussions around Irish design. The analysis is typically too narrow and focuses exclusively on the direct benefits to the design sector.
There is plenty more work to be done to build and sustain a contemporary narrative around Irish design. Grassroots initiatives, like #WearingIrish, complement government programs.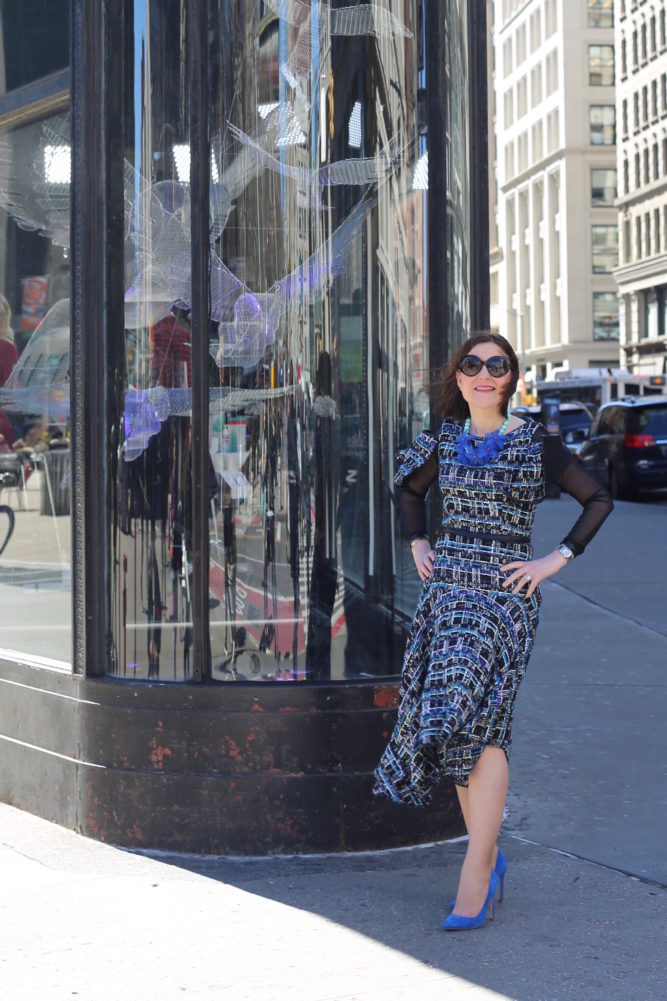 Where can you see the #WearingIrish campaign going?
#WearingIrish has been a passion project. I've dedicated nights and weekends to it. While the big emphasis is in March I now post at least one outfit weekly as I discover new designs. And I'm thrilled to see other people using #WearingIrish too.
I have myriad of ideas including culminating March with fashion events in cities around the world and holiday pop-up stores. I'm not a fashion insider and I believe that's one of the reasons why #WearingIrish appealed to so many people. Of course, it's not my full-time focus, so time will tell what becomes feasible and whether any entity steps up to fund these potential programs.
My ambition is to create a movement around #WearingIrish, that men and women around the world will choose to buy at least one item of Irish design to wear every March. Ultimately, #WearingIrish is about building Ireland's reputation as a design haven.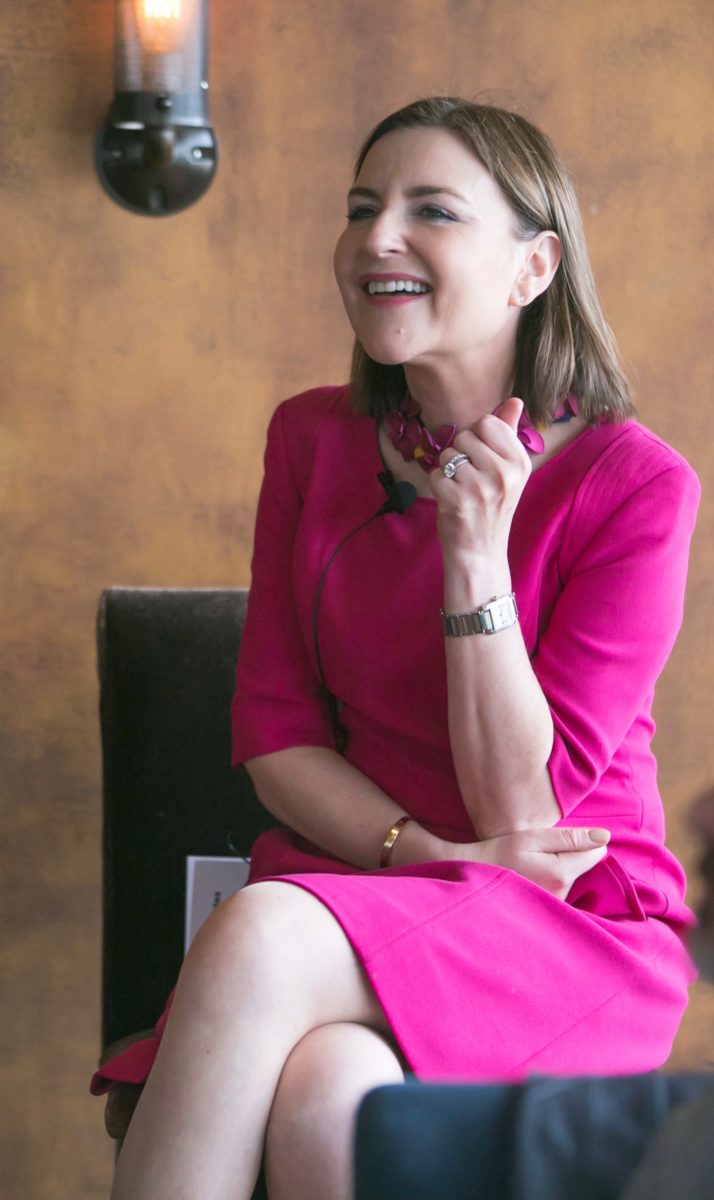 Find Margaret on Twitter @MargaretMolloy and Instagram @margaretmmolloy