From an exquisite fashion movie to a fantastical editorial shoot, County Monaghan's creative talent joined forces for the launch of PaperMoon, the new bridal collection from the sisters behind Dirty Fabulous boutique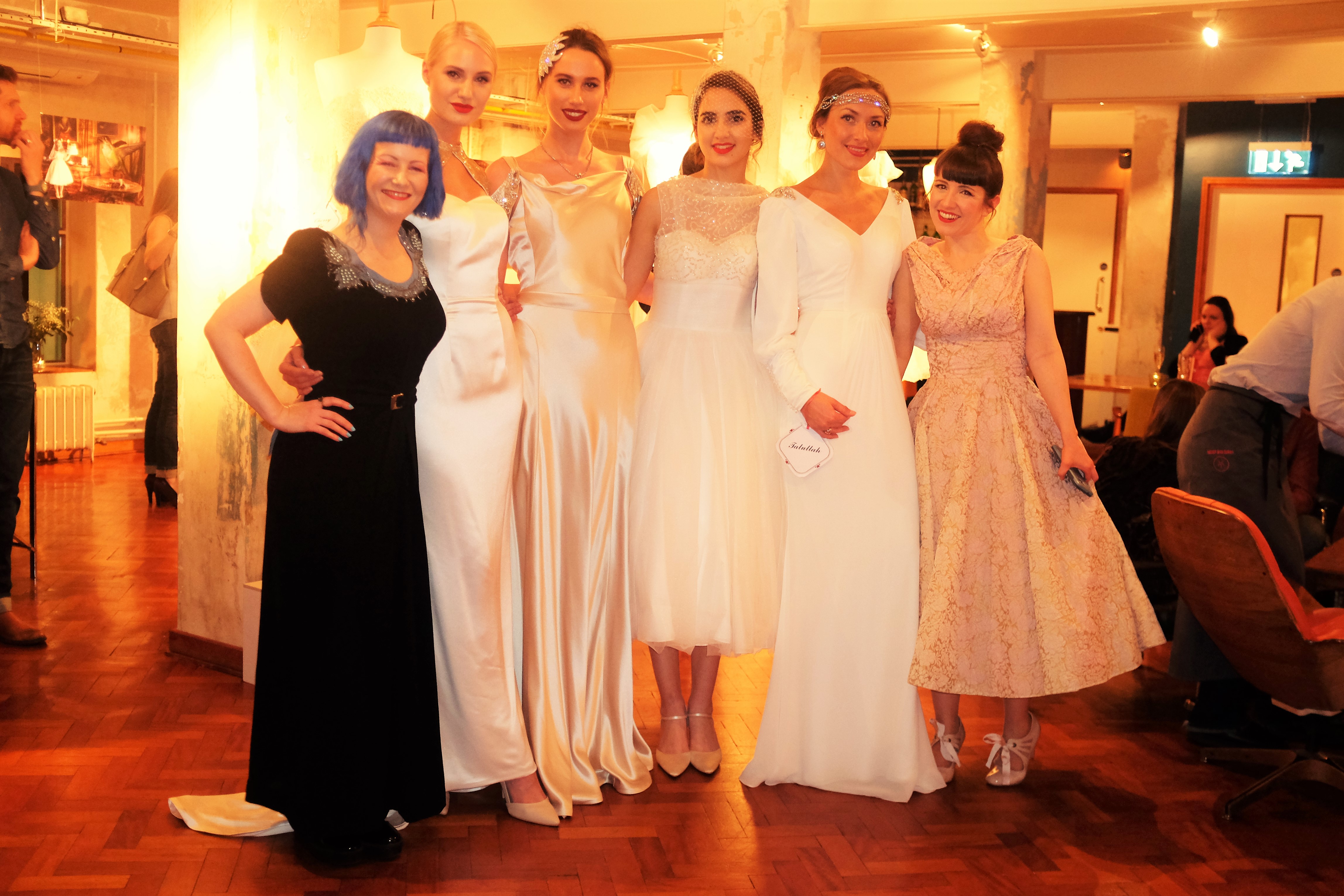 Kathy Sherry: With our lifelong vintage obsession, Caroline and I have seen some of the most incredible vintage gowns imaginable. From old Hollywood movies, dresses we've had in the shop and exhibitions of vintage dresses in museums, we've soaked up a lot of inspiration.
We aimed to combine our ideas and knowledge of vintage dresses to create wedding gowns for our brides that would have some of the best aspects of fashion from the 1930s to 60s but which would be very wearable for the modern bride.
Original vintage wedding dresses are some of the most beautiful around but their uniqueness means there is only one of each. Having a vintage inspired bridal collection allows us to have a broader range of sizes available for our customers.
Tell us about your Major Monaghan Moment shooting the video for the new collection and the editorial photographs?
We adore being part of Dublin but we are also very proud of our Monaghan roots. It's a county with an abundance of creativity whether musically, artistically or entrepreneurial and we wanted to be able to showcase the talent there. Caroline had a strong concept in mind for the video and we brought our ideas to our friend, filmmaker, Ronan McMeel. He brilliantly captured Caroline's storyboard to create a film that's very much in the style of Dirty Fabulous.
Táine King is an amazing photographer from Monaghan who's now based in Dublin. We knew we wanted an editorial shoot that was quite unexpected in terms of bridal and we were really excited with Táine's bird theme. We've always tried to keep a distinct identity for Dirty Fabulous; a mix of glamour, fun and individuality and both Ronan and Táine brought their own interpretation of Dirty Fabulous to life.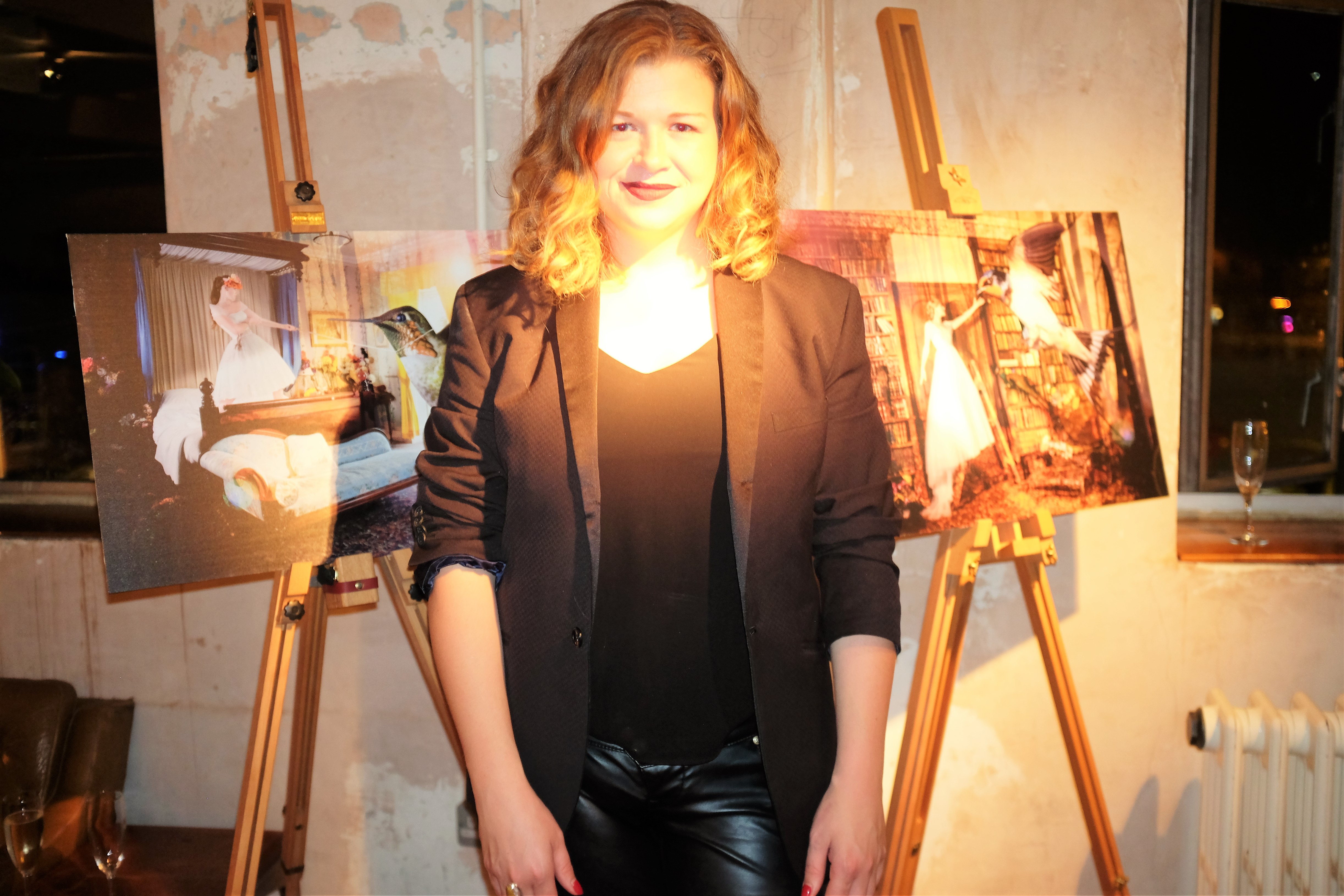 We then built up our fabulous team with the help of Monaghan based make-up artist Lynn McNally to include eight gorgeous models. The hair-styling was done by Michelle and Lisa of Serenity Hair and Beauty in Monaghan town. It was a big undertaking for Lynn and the girls in Serenity with such a large cast and long day but the vintage looks they created were impeccable. Our brother Barry Quinn who's an artist helped us out enormously on the shoot day. He's quite often an integral part of Dirty Fabulous! Finding the right location within our county was incredibly important. The Hilton Park House in Clones was the perfect setting for our concepts. It's such a beautiful building full of character and depth and owners Fred and Joanna were fantastic.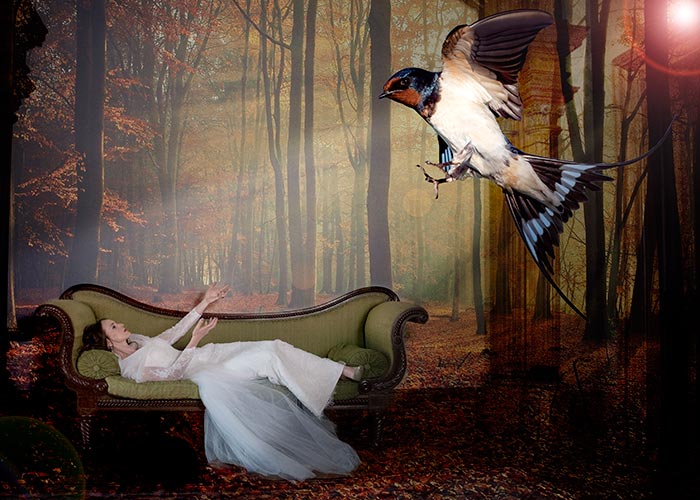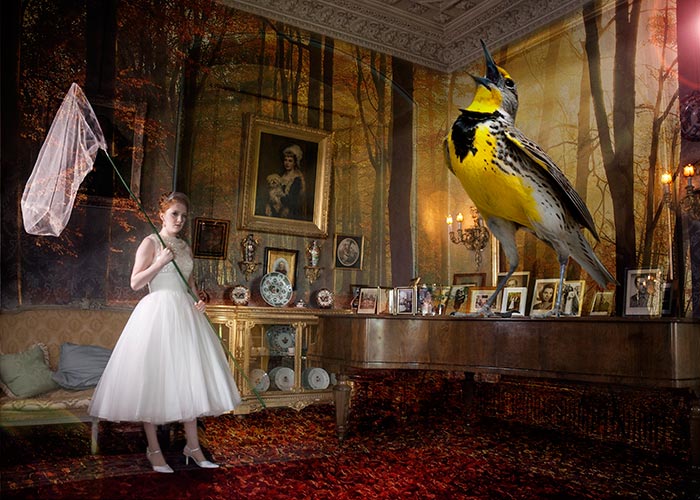 Shooting the film and editorial and commercial images on one day was an epic task but it was an absolute pleasure. There was such an air of enthusiasm and fun and I think everyone being local was a major factor in this. Everyone really went above and beyond and worked like trojans to produce a body of work that we couldn't be prouder of.
Prices for the new collection range from €795 – €1,500. Dirty Fabulous opens by appointment from Tuesday to Saturday. To book an appointment or for any queries at all get in touch with us at hello@dirtyfabulous.com or 01 6111842 and social media.