Irish designer Niamh O'Neill has become known for her strong tailoring and flattering cuts. Originally from County Louth and the youngest of six, she now lives in Belfast with her husband Garrett and baby Lugh. Exquisite.ie has the lowdown on her latest collection and love of fashion.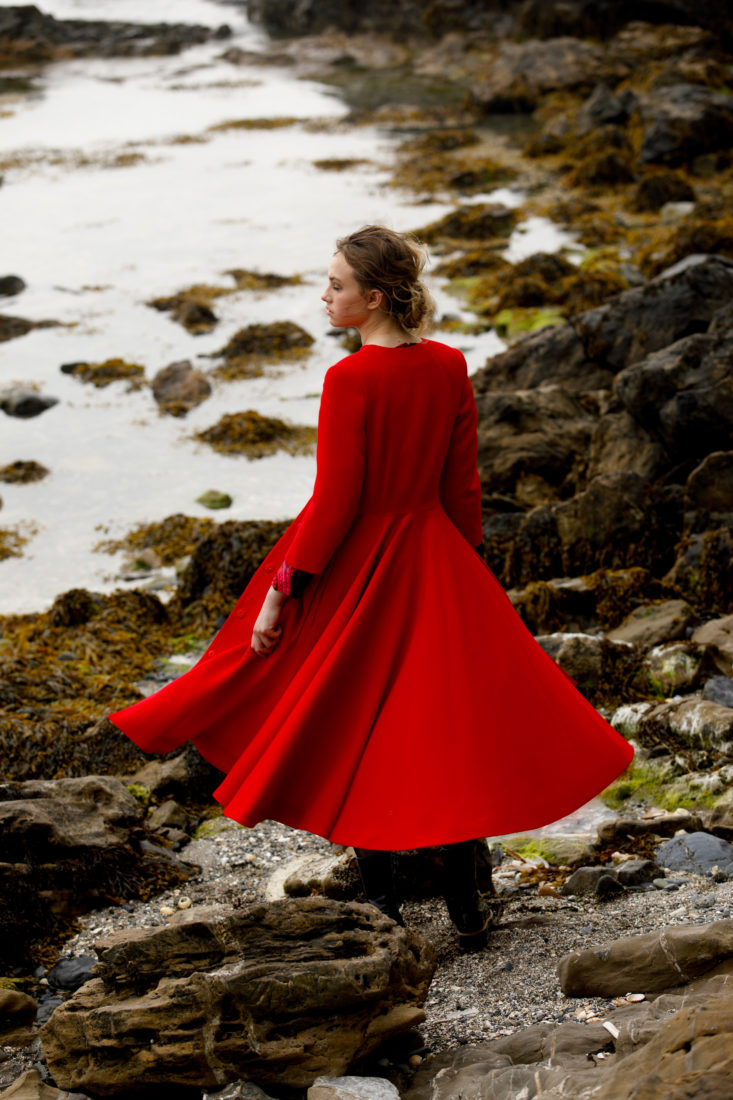 Where does your love of fashion come from?
My mum was interested in fashion and had a boutique in Co. Louth before I was born so maybe there was some influence there but I was always into drawing and creating from a young age.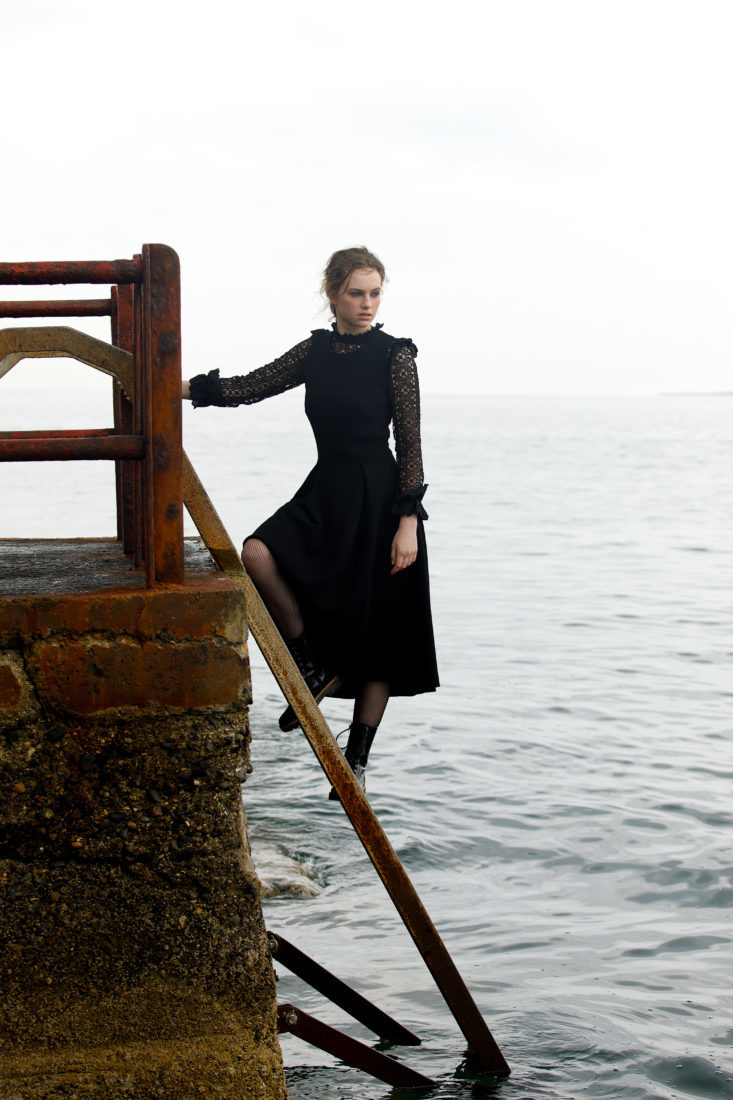 You have worked with Diane Von Frustenburg and John Galliano, what did they teach you?
Both were amazing experiences. At DVF I learned the joy of using colour, print and femininity in fashion. At John Galliano it was all about the fashion show and theatre of fashion. That theatre is backed up by incredible talent in their atelier where everything is impeccably tailored by the best pattern makers and tailors in the industry. It taught me to consider all sides of producing a collection, from impeccable construction of garments, to how they are presented to the customer.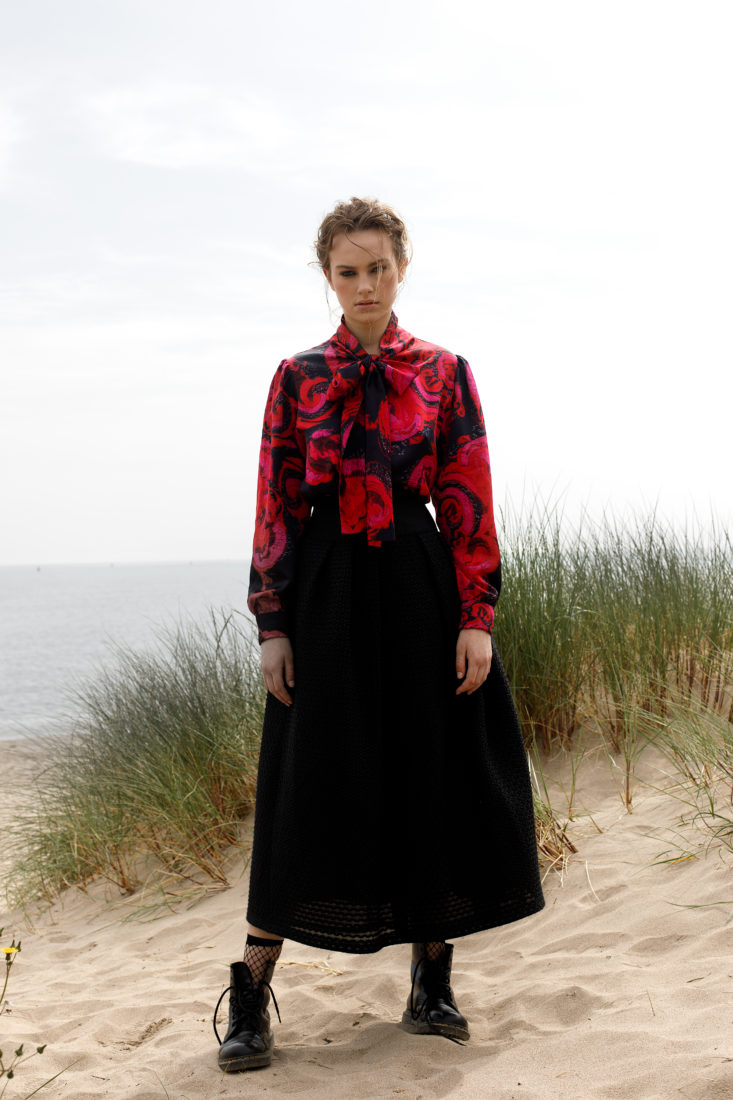 Is it important for Irish designers to think globally, or is the home market enough?
Absolutely. If Irish designers are online, then they are trading with an international market. The internet has given us exciting sales and marketing opportunities.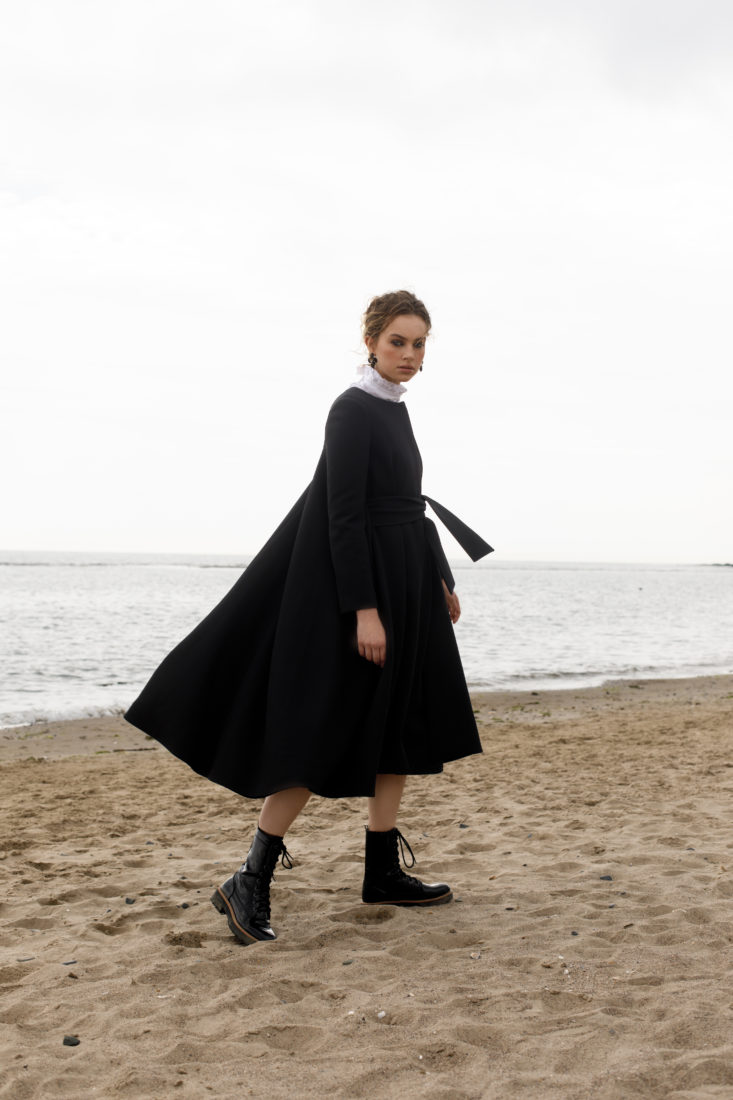 Tell us about your latest collection.
Niamh O'Neill Autumn/Winter 2017 was inspired by 1900s Japanese dress fused with silhouettes from the 1950s. It is made with the finest fabrics in the most flattering cuts. We design our own prints and this season they are used in our 'Beau' 100% silk blouse and our best selling 'Sarah' dress.
Coats are an important part of the collection and the new 'Lulu' coat in 100% wool can be worn belted at the front to emphasise the waist, while it's free flowing at the back.
I design for the woman who loves beautiful and unique pieces which will work for events in her life and last over time. You can find Niamh O'Neill at Arnotts, Dublin, Emporium Kalu, Naas, County Boutique, Ennis, Serendipity, Kilkenny and online at niamhoneill.com.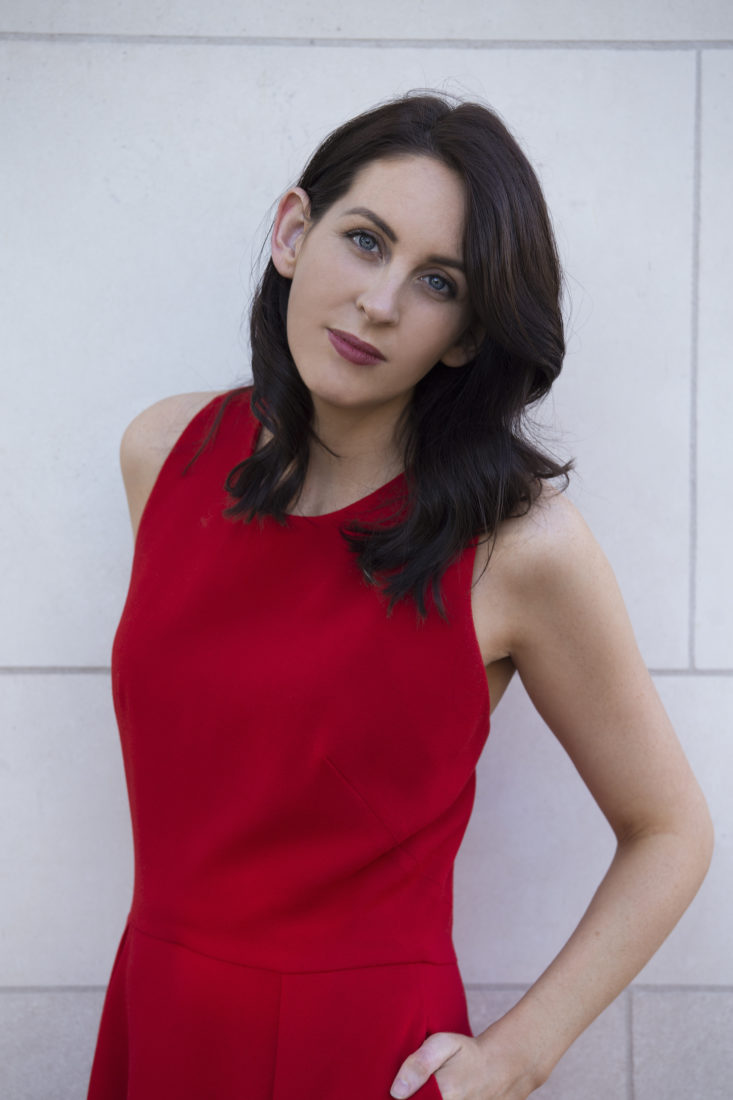 Shoot credits:
Photography by Anita Sadowska
Styling by Courtney Smith
Hair by Aidan Darcy @ Sugar Cubed Salon
Makeup by Ashley O'Rourke using Charlotte Tilbury
Model: Harleigh Buxton @ Not Another Agency