There was one original supermodel in particular notable by her absence at the tribute to designer Gianni Versace to mark his murder in Miami 20 years ago. Much praise has been heaped on the glimmering power pack of the 'Big Five' of Carla Bruni, Claudia Schiffer, Naomi Campbell, Cindy Crawford and Helena Christensen at the Versace Spring Summer 2018 show at Milan Fashion Week.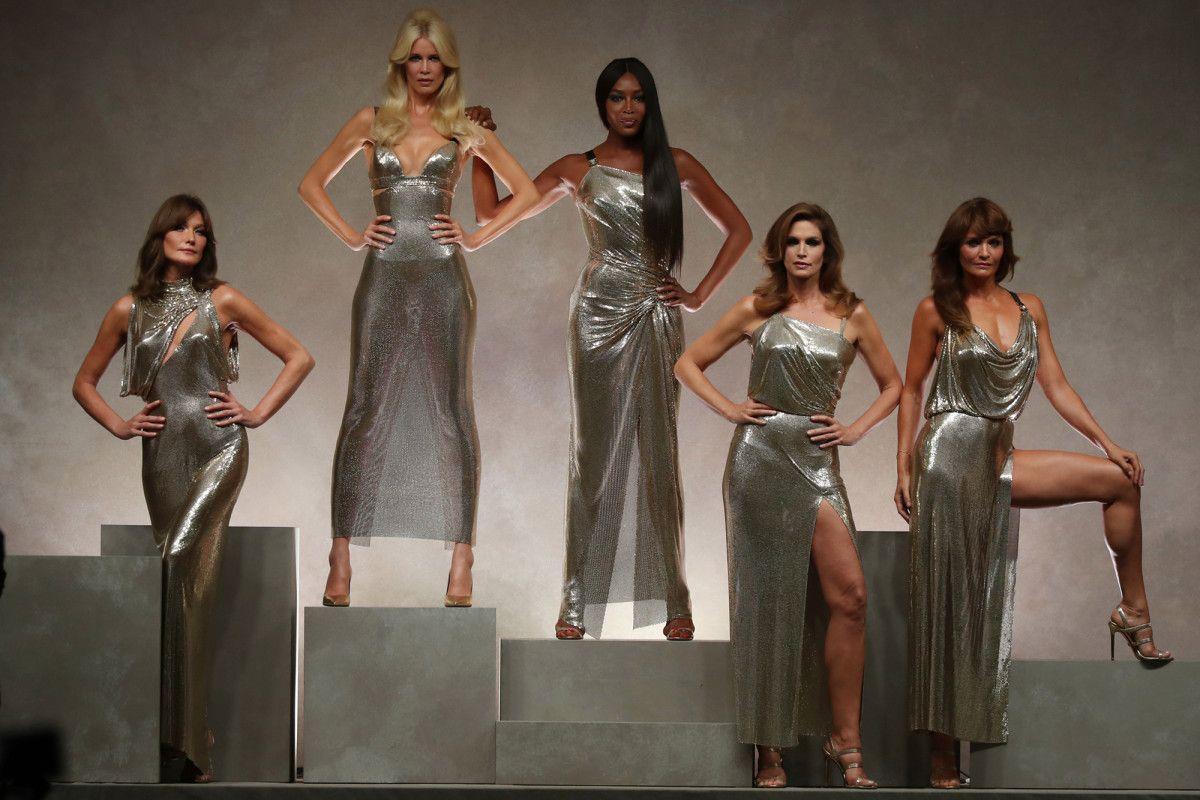 Their unveiling received a spontaneous standing ovation from the audience, who were clearly thrilled to see them reunited and looking as hot as ever. Only in the fickle world of fashion could ageing well win such a response.
But where was Linda Evangelista in all this fanfare?
One of Gianni's favourites in the 90s and the model George Michael chose to open his iconic music video for Freedom, the song which was played for the reunion march down the catwalk.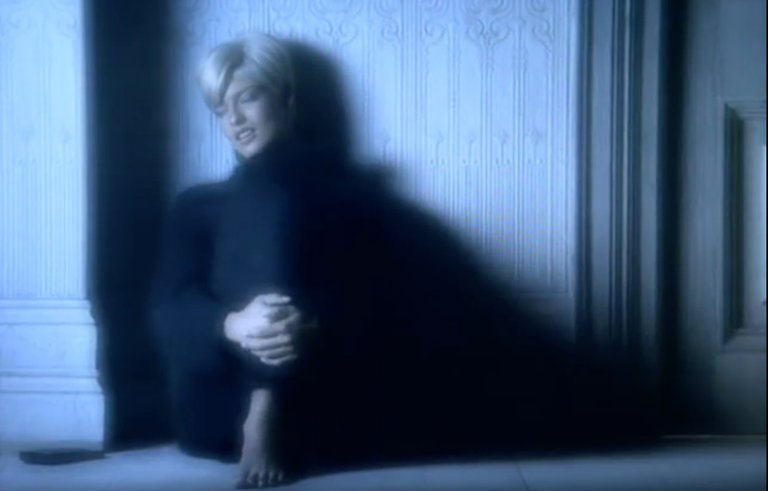 Linda, if you're reading, you were sorely missed. As was Christy Turlington, Stephanie Seymour, Nadja Auermann, Tatjana Patitz (her name worked against her in the end).
'The Big Five' was never that well defined.
Ultimately these were the models who as Linda Evangelista so succinctly put it, wouldn't 'get out of bed for less than $10,000 a day'. They graced practically every glossy in the world and were only seen in the most luxurious of settings with an endless string of multi-millionaire lovers.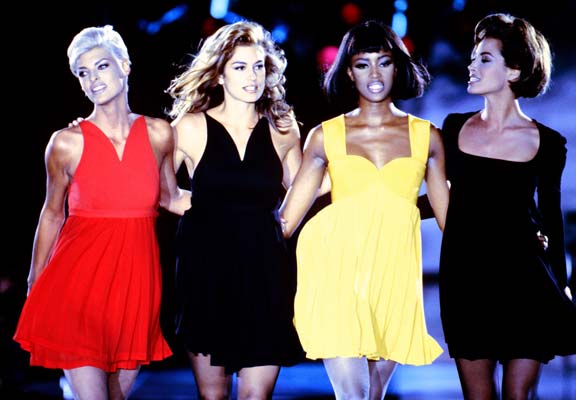 As a teen of the 90s I was spellbound by these beauties. I remember the first time I laid eyes on Claudia Schiffer.
Our neighbour in Shannon, Margaret Glynn used to give my mom her Hello! Magazines and I was always creeping around to get the final study of the fashion pages, which I carefully filed away for future inspection.
Karl Lagerfeld had photographed his new find, she must have been only 16 or 17 at the time, I must have been around nine. I remember him saying she had no 'bad angles'. This was a brand new concept, I was later to discover I have about two (max) good angles. She was a goddess, made to be adored.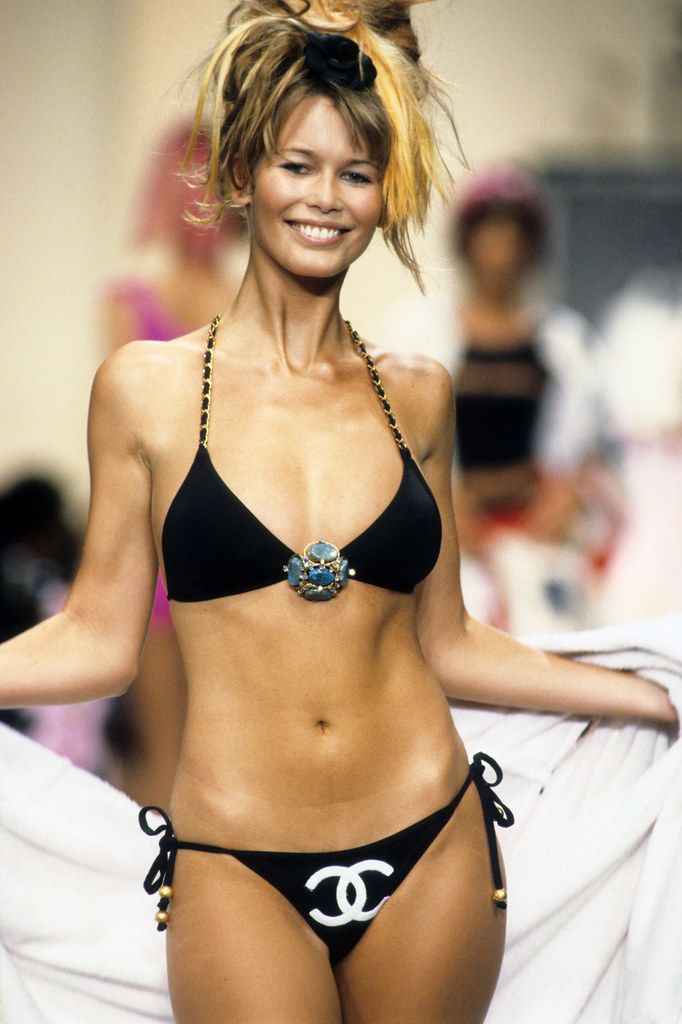 What about Helena Christensen in Chris Isaak's Wicked Game music video? Another transfixing moment of natural beauty, expert videography and a cracking tune to boot. She was my favourite.
Anyone with a tan was considered good looking in Shannon in the 90s, usually because they were.
Three in particular come to mind: Louise Glynn (Margaret's daughter), Elaine Nason (my eldest sister's bestie) and Darren (surname failing me) from my seventh class in St Senan's. The rest of us were all rolling around on tinfoil under the sun, in our back yards, lathered in baby oil, hoping to turn a deep bronze by evening.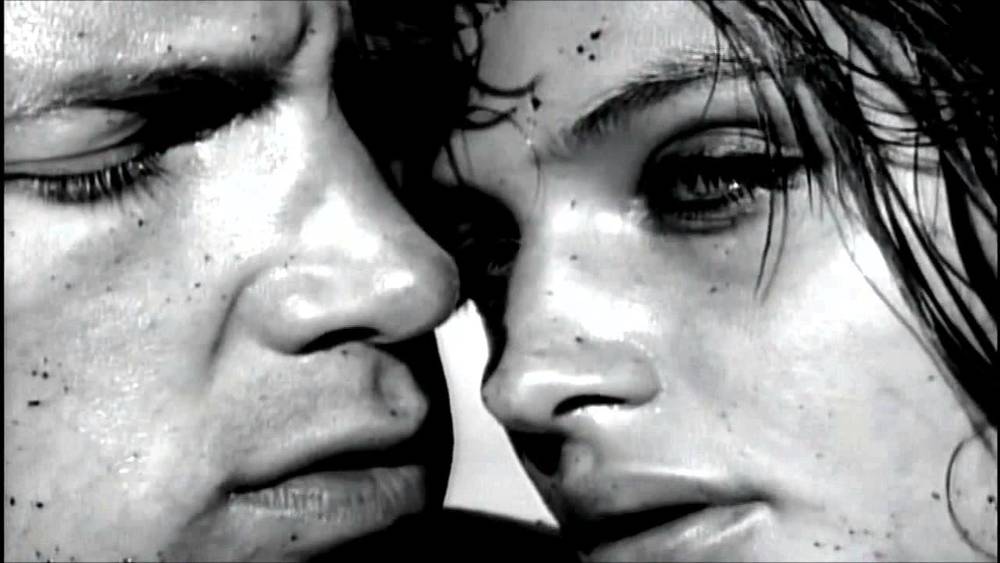 Those supermodels offered hope of more glamorous days ahead with the right makeup tricks (Kevin Aucoin's were the best) and work-out videos set in exotic locations, you too could be just like them. That's the magic of the supermodel and what gives them such huge earning capabilities. Today's supermodels (Kendall, Gigi, Bella) aren't missing a beat, reaping the rewards while they're in fashion because as the originals show us, the great wheel turns.
You can find Aisling O'Loughlin's fashion column every week in the Irish Mail on Sunday Magazine.