It looks like pink is here to stay and when you assess its effect on a room, you can see why it's become such a popular colour rather than a passing fad. Let's move around the house to see how it can work from the bedroom to the kitchen with the help of a bit of creativity and imagination.
THE BEDROOM
Pink Interiors: Bedroom from @agi_at_59
Instagram style whizz @agi_at_59 transformed her daughter's bedroom with this V&A wall mural from Surface View which came in three panels and was pasted on the wall within an hour with the help of a sharp knife. Agi says, "It totally transformed the room and gave it that lovely depth".
THE BATHROOM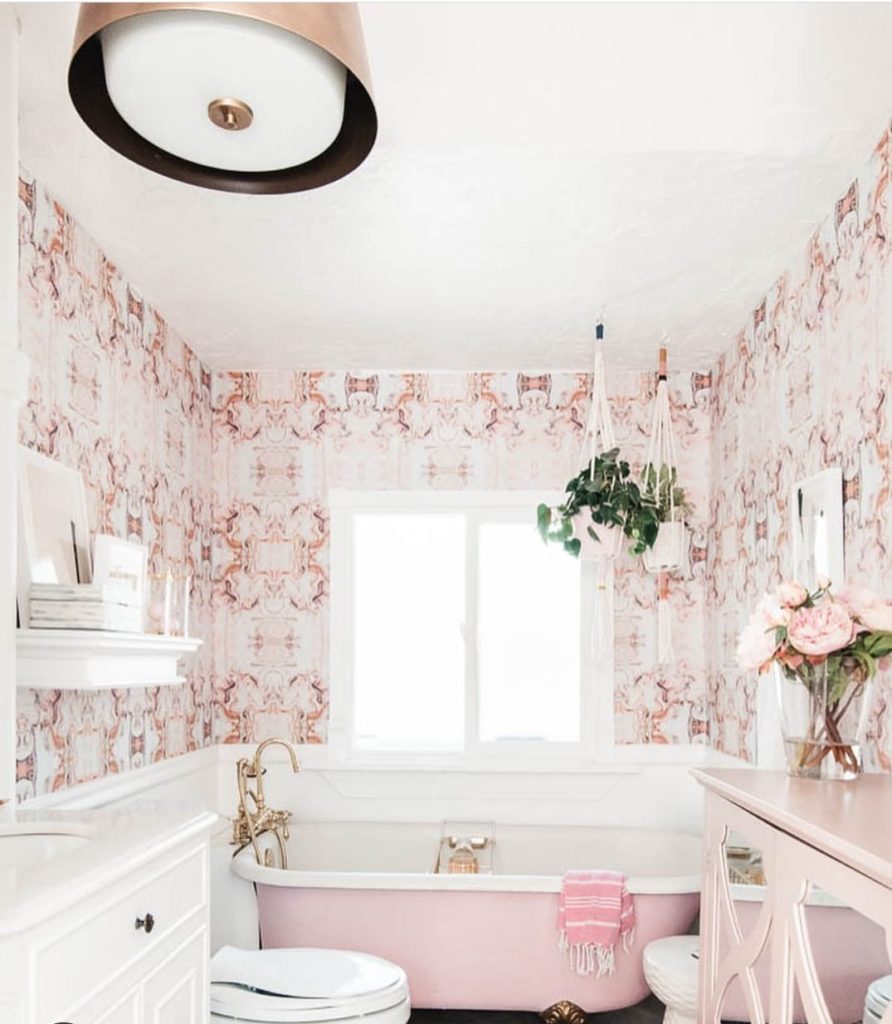 Next up we love this DIY bathroom from interiors blogger At Home With Ashley. The wallpaper from Overstock.com creates kaleidoscopic effect while the peel and stick tiles from Wallpops.com offer a quick solution if you don't fancy pulling up old tiles. They're water resistant and suitable for bathrooms. Ashley says, "It's a good option if you need a quick fix".
THE KITCHEN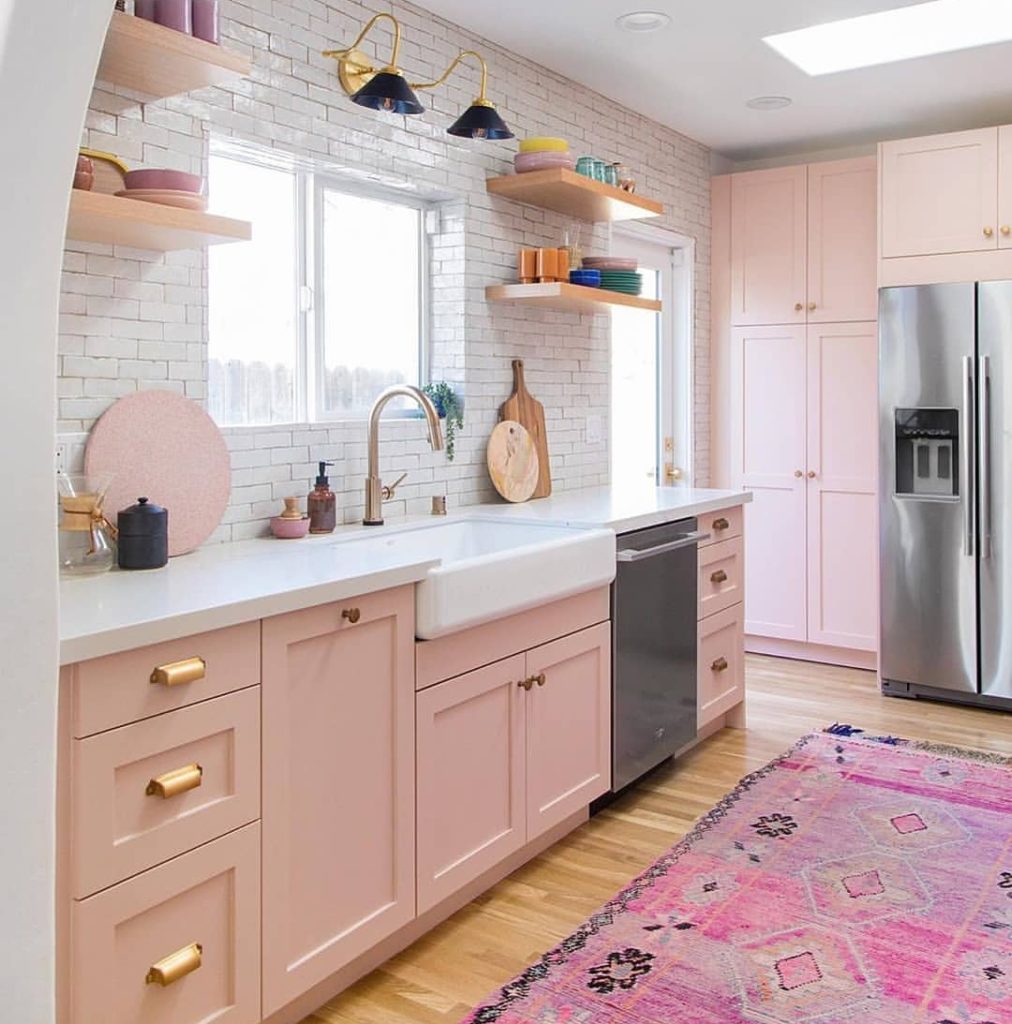 How about a pink kitchen? Kelly Mindell, founder of Studio DIY in Los Angeles, transformed a dilapidated space into this slice of calm and elegance. She says, "Both the oak shelves and the cabinet are from a company called Semi Handmade in California. If you're unfamiliar, they make gorgeous doors for the IKEA cabinet system and it lets you have the best of both worlds (IKEA convenience + customizing the design to your style). We used the DIY shaker fronts so we could paint them the colour of our choice".
THE CORNER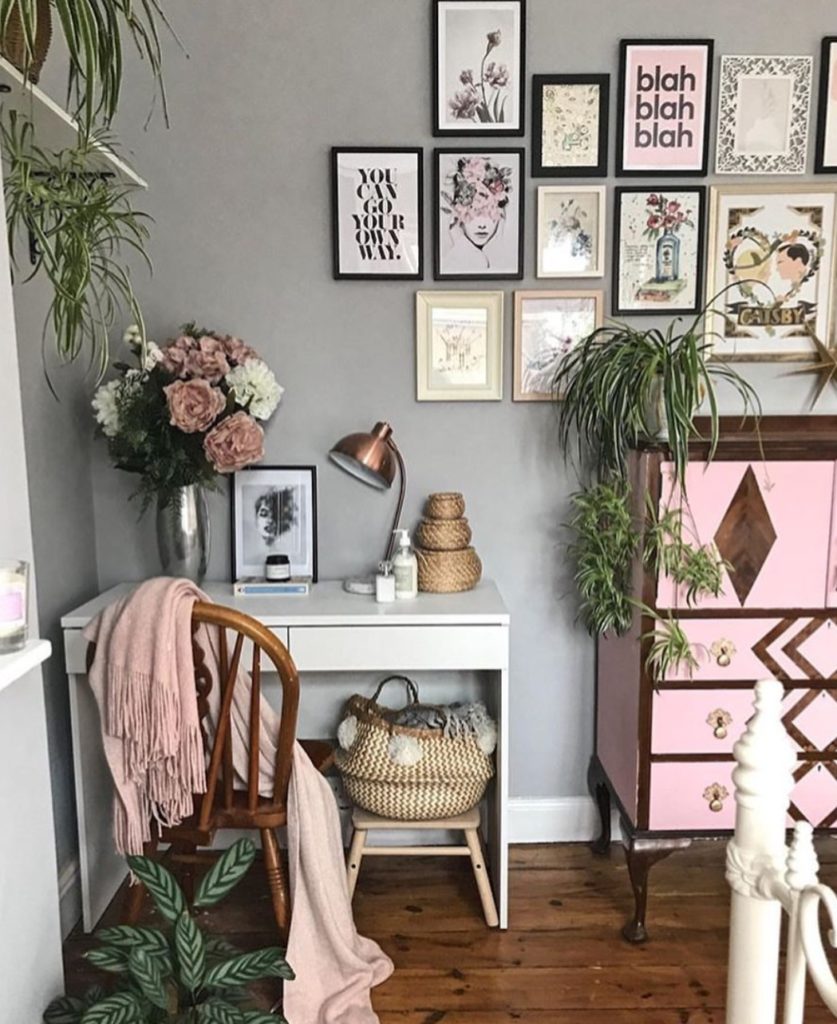 Finally a little bit of upcycling can go a long way. Just look at this bedroom corner from Melanie Jade Design in Brighton. It may seem sacreligious painting over an old cabinet but when the results are this good, we can't complain. Add to that touches of pink in the wall gallery and the throw and you've got yourself a space of relaxation and beauty.