Fun and flirty, polka dots, big and small, are everywhere this season from shoes to sunglasses, street style to red carpets. There's a lot of experimenting going on with this trend, combining different shapes and colours to maximum effect. Just like polka dot loving Minnie Mouse, this is a playful pattern that conjures feelings of wistful escapism, not taking life too seriously.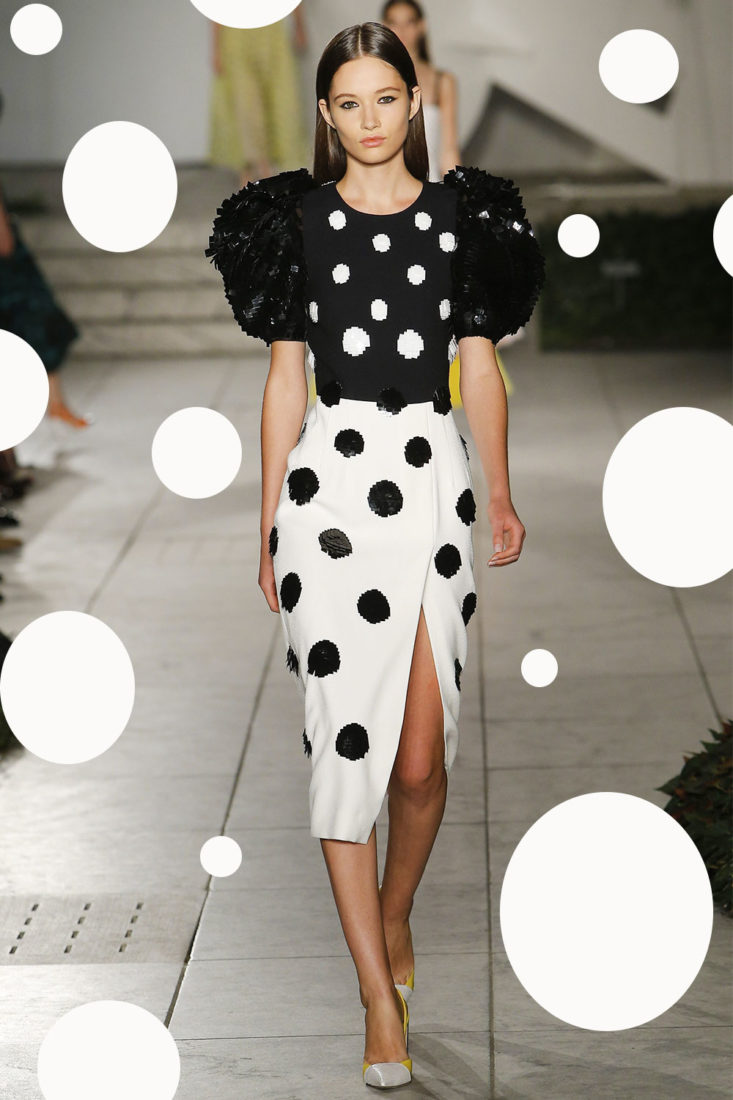 Japanese artist and polka dot obsessive Yayoi Kusama gives her take on the fascination with the print:
"After all, the moon is a polka dot, the sun is a polka dot, and then, the earth where we live is also a polka dot."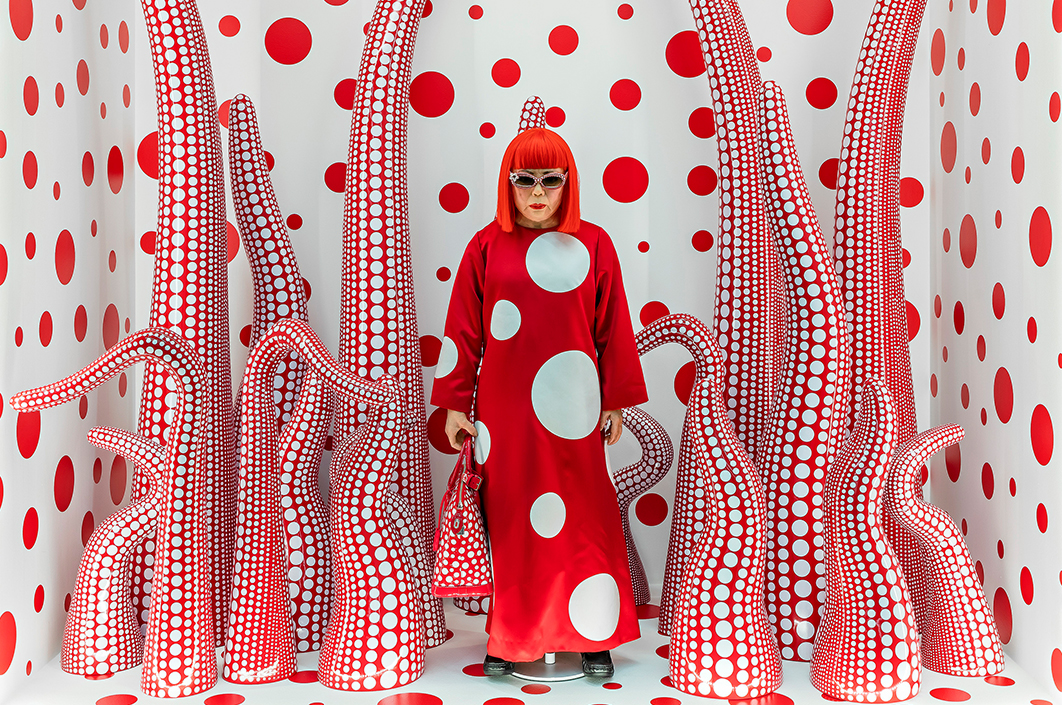 There certainly is a feeling of infinity and beyond when it comes to polka dots, a print that got its name from the polka dance craze of the mid 19th century in Europe. This time around, Vogue says, there's a new take on the beloved pattern: "At Balenciaga, coin-sized dots adorned a couture gown created to mark the centennial of the French house. At Loewe, Jonathan Anderson employed them to uncharacteristically naïve effect, printed on tightly-pleated and ruffled silks. At Jacquemus, they were fat and globular, comprising the uniform for a Parisian girl who fell in love with a gypsy in the south of France".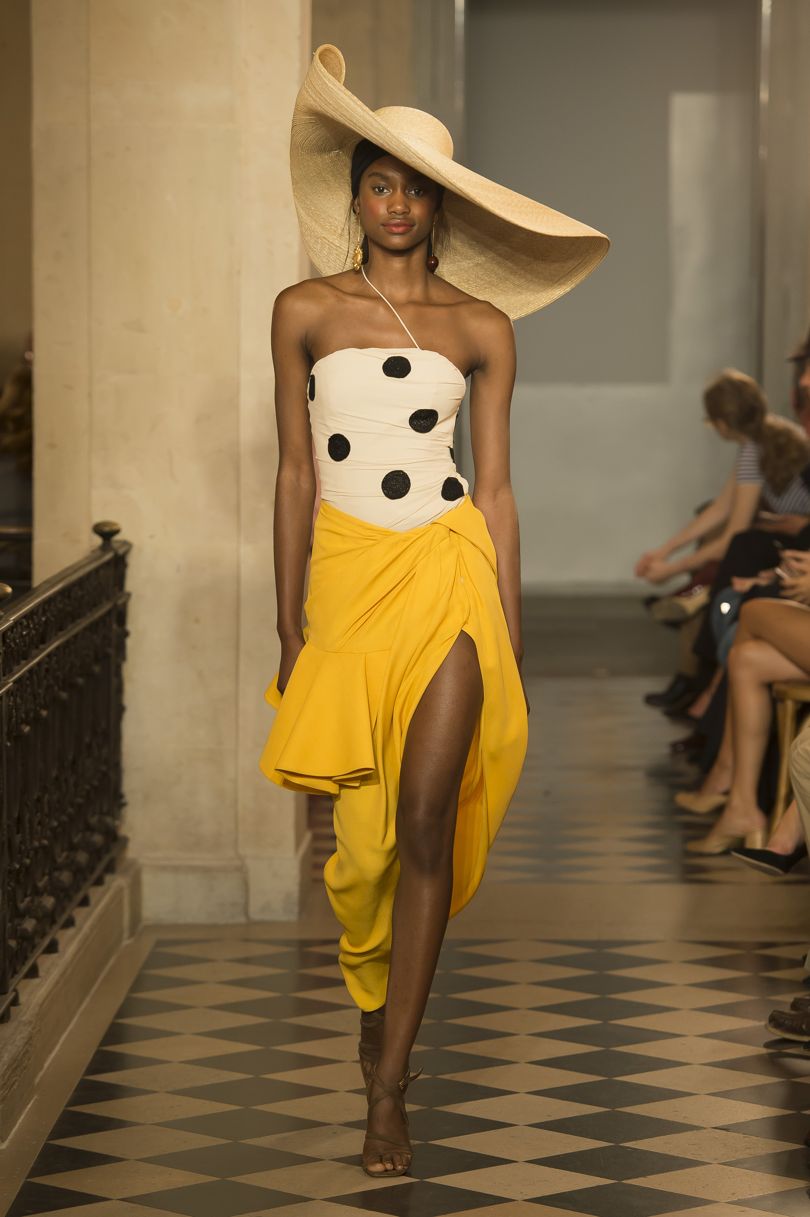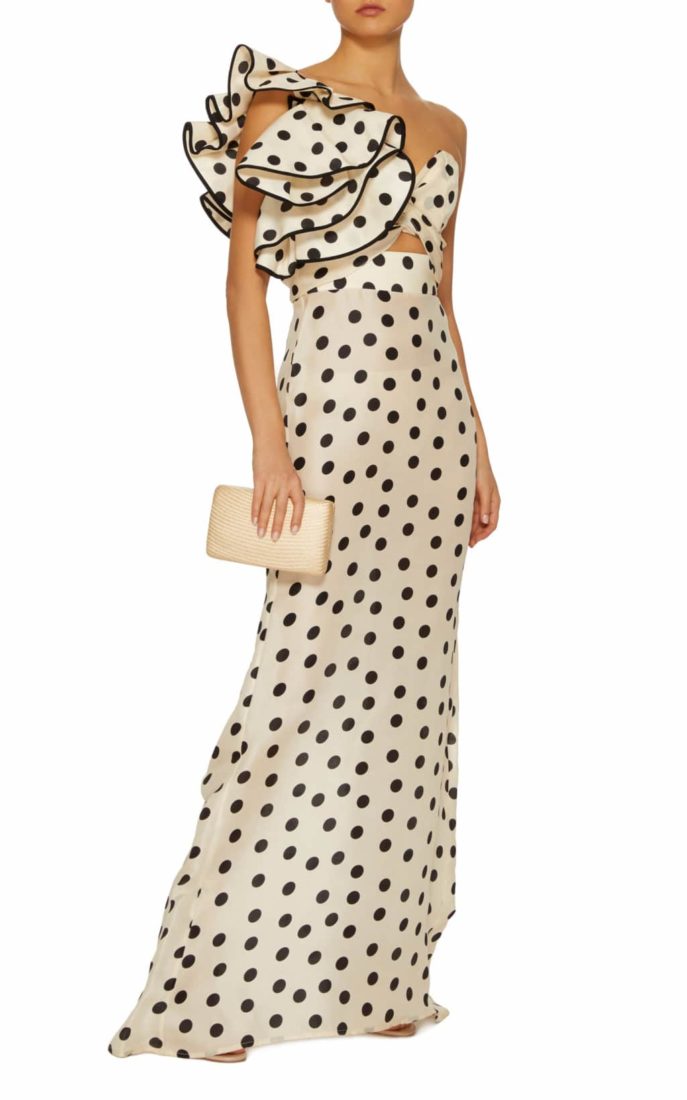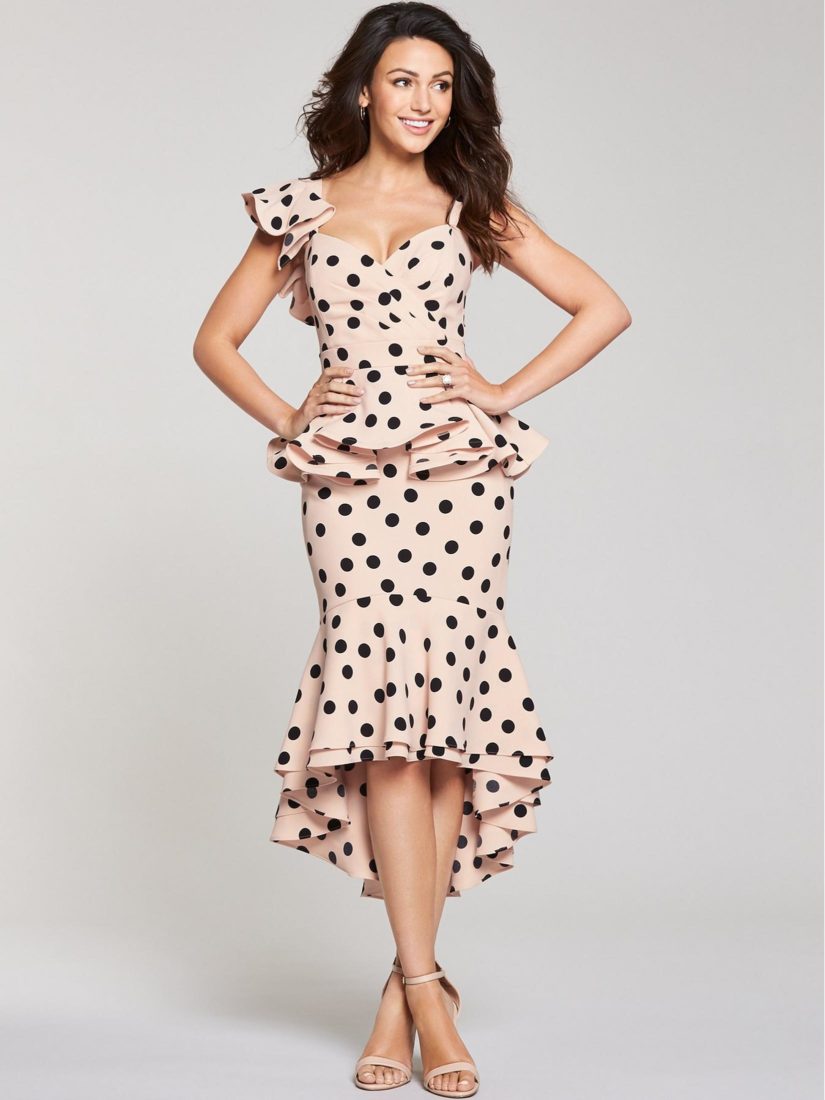 Suffice it to say, polka dots are having a big fashion moment and reflect that air of devil may care optimism we're seeing in trends each season. From red carpet favourite, Joanna Oritz and her ruffled mid riff revealing creations, to actress Michelle Keegan's offerings in her V by Very collection, there is something for every budget and body shape. This is one to enjoy. As Mac Jacobs once said, 'There's never a wrong time for a polka dot'.