Kate Middleton emerging so gloriously from baby number three has sparked a slew of post birth stories on social media.
'After my first birth, I remember dragging myself by my hands across the hospital floor to get a shower because I couldn't feel my legs…after my third I was so exhausted I sat in a puddle of my own piss so long my feet went wrinkly,' writes Cissywears on Instagram. Not very Kate is it? Did she even let out a few expletives or at the very least tell Prince William to stop ruddy well rubbing her head and do something useful like bog off. These are the details we need to know. Instead we get this tweet from Kensington Palace,
'Her Royal Highness The Duchess of Cambridge was safely delivered of a son at 1101hrs. The baby weighs 8lbs 7oz. The Duke of Cambridge was present for the birth. Her Royal Highness and her child are both doing well.'
Ah c'mon! Tell us more. What really happened behind the scenes at the royal birth. I'd tune in for that. In fairness to Cissywears she finishes her post with, 'There is no right way or wrong way to feel. You are not more real because you were wearing sweatpants and burst blood vessels under your eyes..You just gave birth. You are incredible'.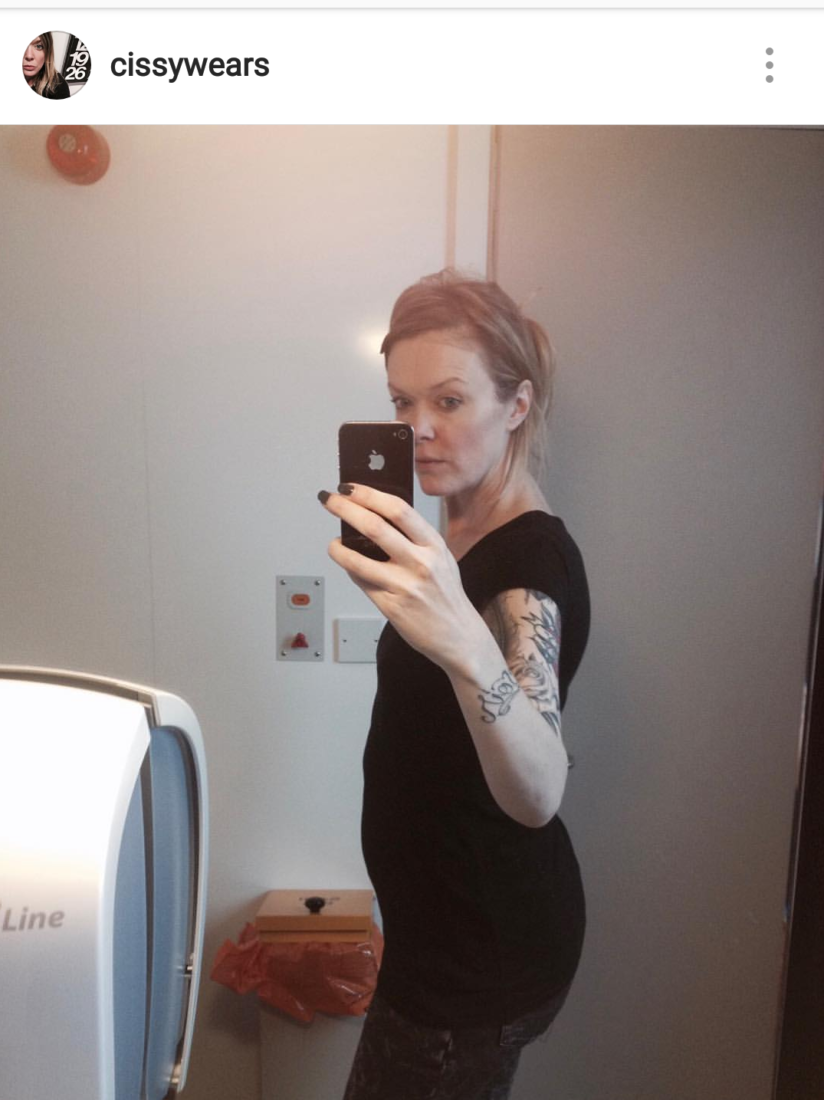 I always put makeup on after my babies were born, for myself more than anyone. The placebo effect of makeup and a blowdry (for people with hair!) should not be underestimated. There's nothing like seeing heavy black circles under your eyes and shadows where shadows should never fall. It can really bring you down. Slapping on some war paint can elevate your mood better than a rush of oxytocin.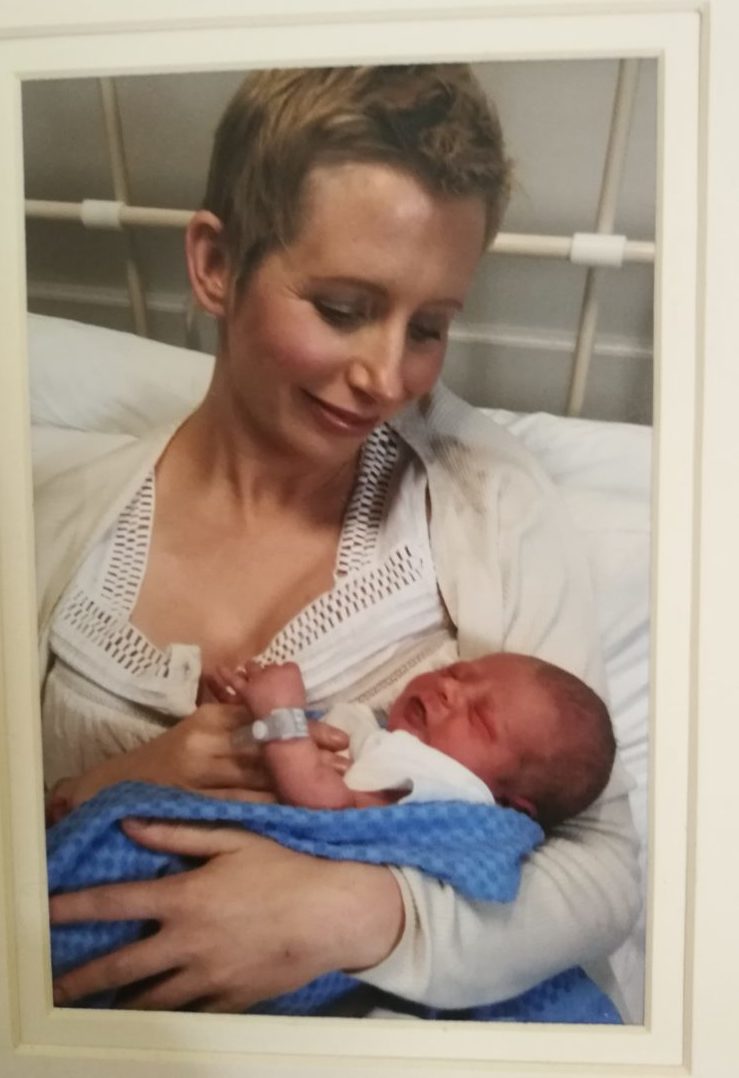 Had I married Prince Harry (Why not? My royal wave is second to none) the chances of stepping outside to face the world's media only hours after birth would not have been possible. I would have been a no-show thanks to the debilitating effects of c-section surgery. Unless they'd wheeled the bed out onto the platform too. Perhaps. Thing is, I could barely face my own reflection in the mirror let alone hundreds of shouting photographers. Bloody hell Kate, you are impressive. Gold medal for the royal one.
Was Kate doing women an injustice by showing off for a third time post birth? Nah! She did her thing, with aplomb. If anything it shows you how incredibly resilient the female body can be. At least she is free to sob, leak, wail, twitch and drool in the privacy of her own home now. Duty done.
One thing I love about social media, despite all its ill-effects, is the power and connection it has given mothers. Mommy blogger supremo Eimear Varian Barry posted a remarkable mirror photo this week of herself and her newborn son, breastfeeding, stretch-marks proudly on show and big knickers, not cropped from view.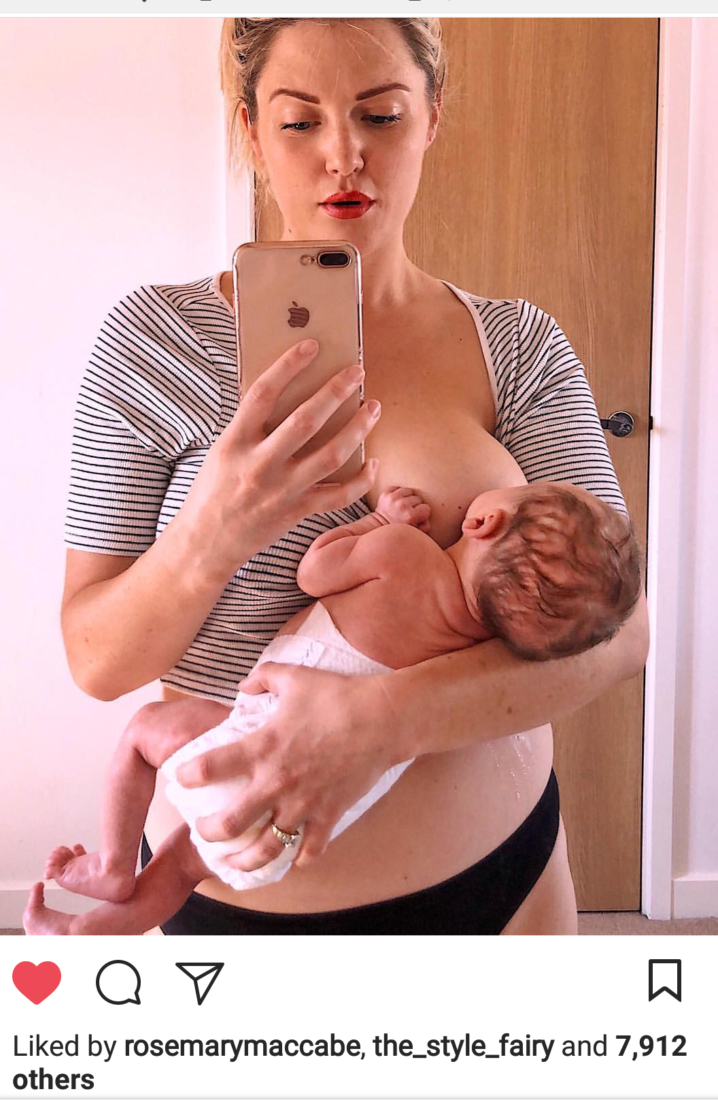 She wrote, 'Newborn squeaks, constant feeding, leaking boobs, comfy knickers, oxytocin etc etc How long am I allowed to stay in this bubble for?' That kind of sums it up, although I am so happy to be beyond that point. Between your hormones recalibrating, the exhaustion and the pressure to keep going, the first few months of a new baby require a team of help. Lucky Kate will have plenty of that as is her royal privilege.