I always thought it was the most inane, tiresome, throw your eyes to heaven question of them all but what are you supposed to do when confronted by an actress who has clearly gone to great lengths to be 'red carpet ready'? In the face of a flesh revealing frock, millions of euro worth of diamonds and hours in hair and makeup, it almost feels rude NOT to ask, 'Who/What are you wearing?'

In my 10 years covering entertainment stories for Xposé, I was supposed to care greatly about who wore what. Frankly I didn't give a fig but I soon learned of the unwritten contract that gets you on the list.
Bothersome questions get you blacklisted
The entertainment industry is one of the most cushioned in the world. Celebrities aren't used to being grilled, male or female. The approach is palsy walsy with the media and the level of adulation can, quite frankly be, a bit embarrassing.

So it was with a raised eyebrow that I responded to Reese Witherspoon's battle cry, hashtag Ask Her More. Ask Her More and risk never being invited back. Best to keep the syrup pouring and those egos in tact.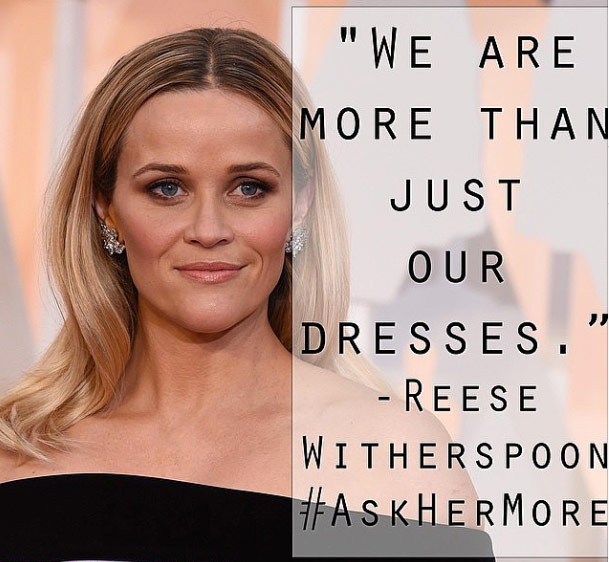 The thing is the fashion industry and the entertainment industry are in cahoots. Add to that the beauty industry, fitness industry, media and social media. It's a great big circus and if you're an actress you better play along or you just might fall off the radar.
Dressing for the red carpet has become a mechanism to get noticed, become a fashion darling and boost your career.
Bella Hadid launched her supermodel career by turning up to the red carpet in Cannes in that naked dress and it worked. She won global attention even though she's not even an actress. What was she even doing there?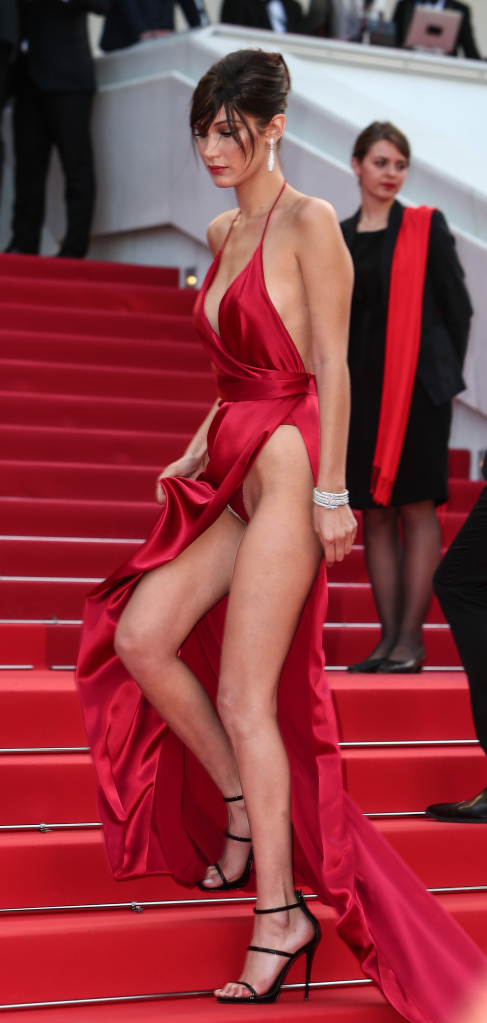 The black dress protest at The Golden Globes last weekend may have been a success but the glaring problem was actresses were still given a score out of 10 on their gown choices. We were still dealing with the same ridiculous objectification.
Why not leave the fashion show to models who sign up for it and let actresses focus on their 'craft' as they might say?
Equality essentially means, what's good for the goose is good for the gander to use an age old phrase. I think, it's time's up on the red carpet nonsense. Why not have the equivalent to a tuxedo for women when it comes to formal dress?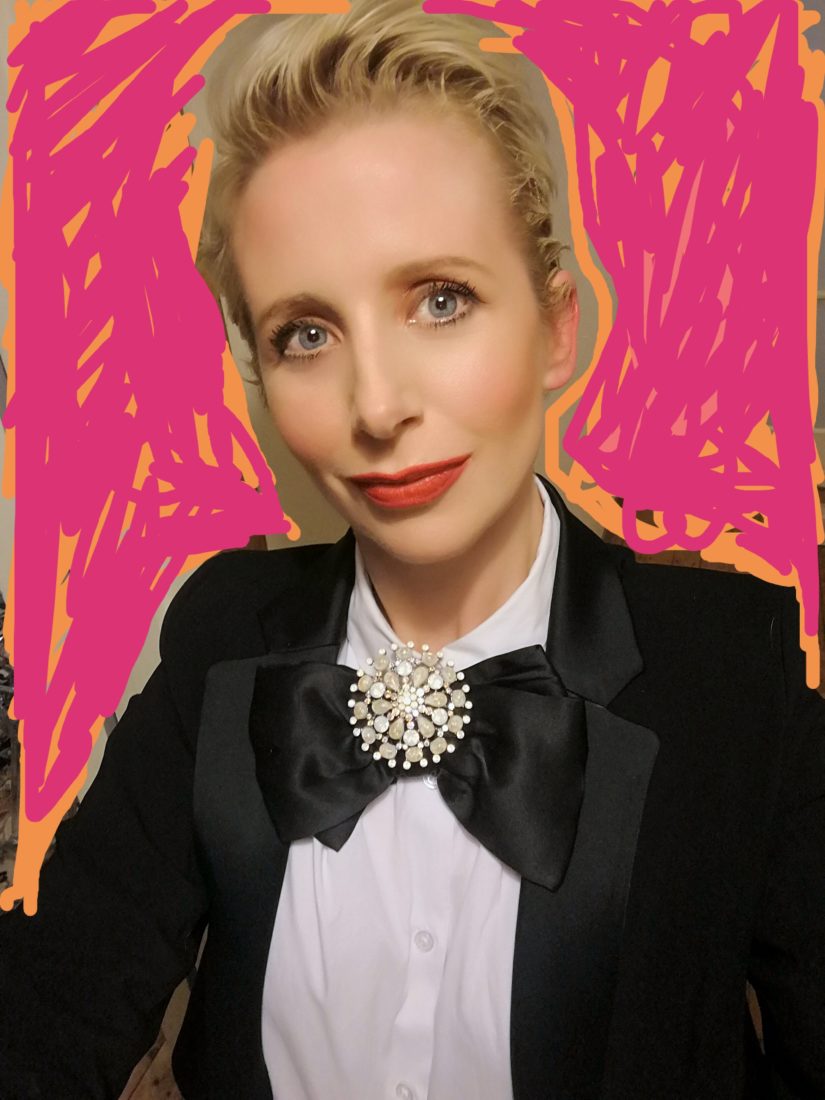 An accepted formal dress code that side steps dumb questions and gives men and women equal status on the carpet? It could be as simple as a black dress or trouser suit. No labels. Ask Her More then by all means.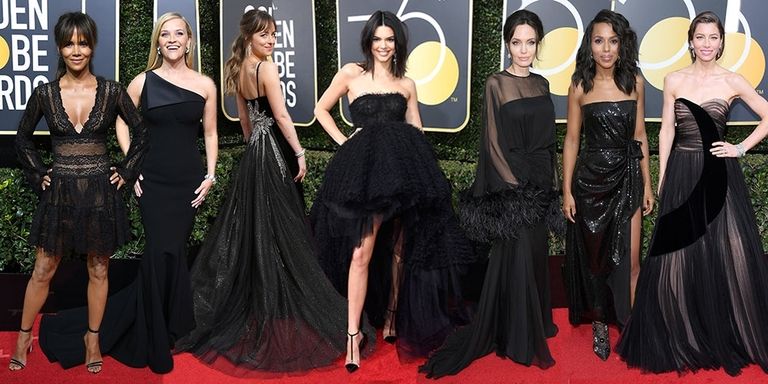 If this is to be the year for change, we need to recognise the system is broken, everywhere. Old school structures need to be disassembled and rebuilt with equality in mind. Or else we can stick to this dreary lovely girls competition and keep the show on the road 'cos the ladeeez loves da bit of fashion don't they?
And you can read Aisling O'Loughlin's column weekly in The Irish Mail on Sunday Magazine.