Riddle me this. How is Saoirse Ronan only 25? Shouldn't she be at least 40 by now with her 28 movie roles, three Oscar nods, one Golden Globe along with her latest nomination from BAFTA for her role as Jo March in Little Women. Since landing on British Vogue's Best Dressed List last December, we've witnessed this once fashion awkward star confidently stride from one outré look to the next from the Met Gala in Gucci to the Governors Ball in Emilia Wickstead, head to toe in check .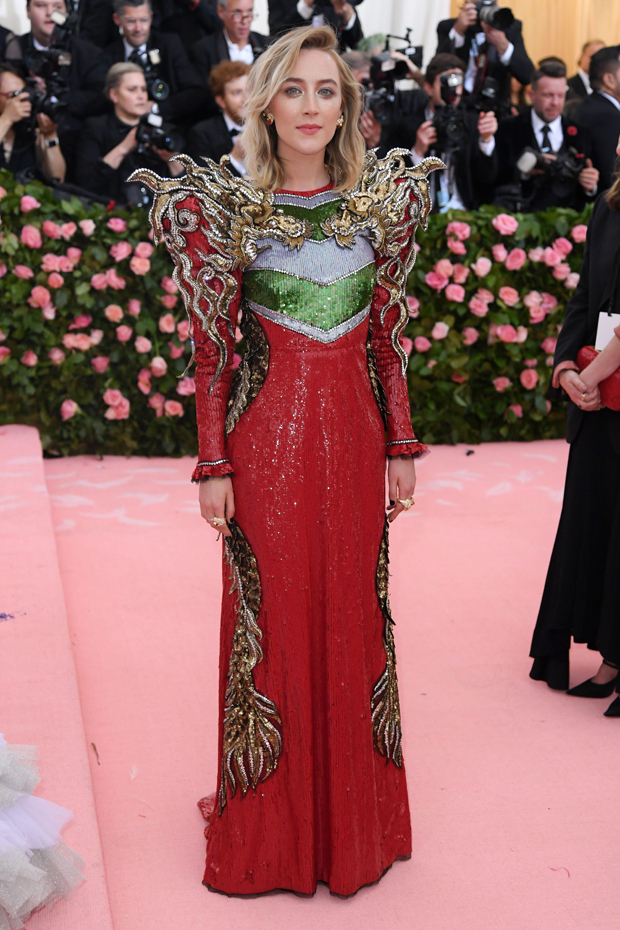 She's got guts, Saoirse Ronan. Just look at her latest red carpet look from the Paris premiere for Little Women this week in a lavender and red number from Galvan. It's pretty avant garde with matching lipstick and eyeshadow. I don't know many who'd pull this look off but the Carlow Cracker is making it her own, clearly not following the herd either. She never did.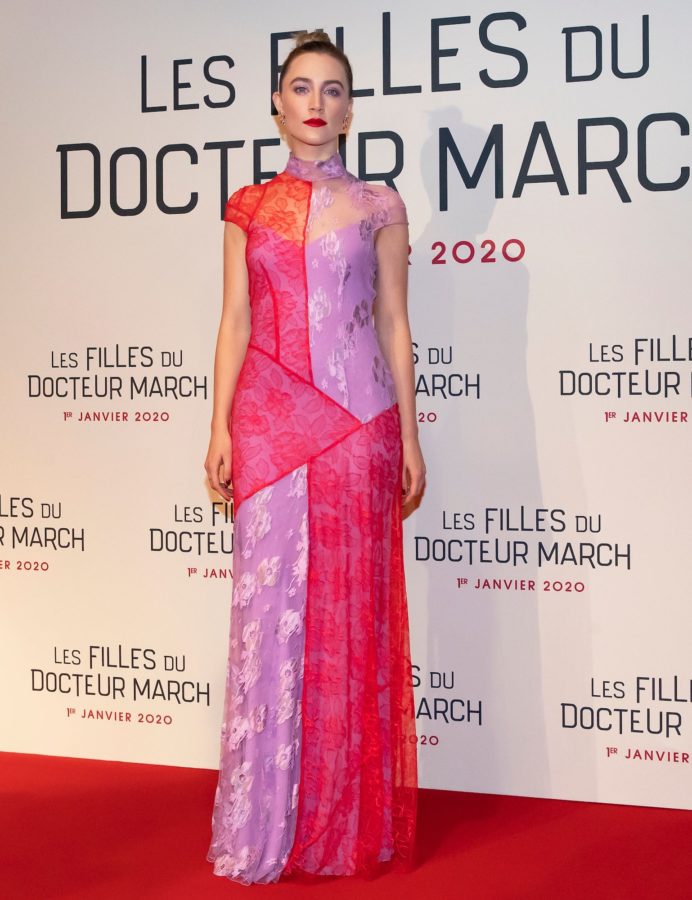 Since taking on stylist Elizabeth Saltzman three years ago, Saoirse has carved out her space on the red carpet, a crammed and craven rug where attention seeking knows no bounds between giant dresses that take up all the space to see-through peep shows.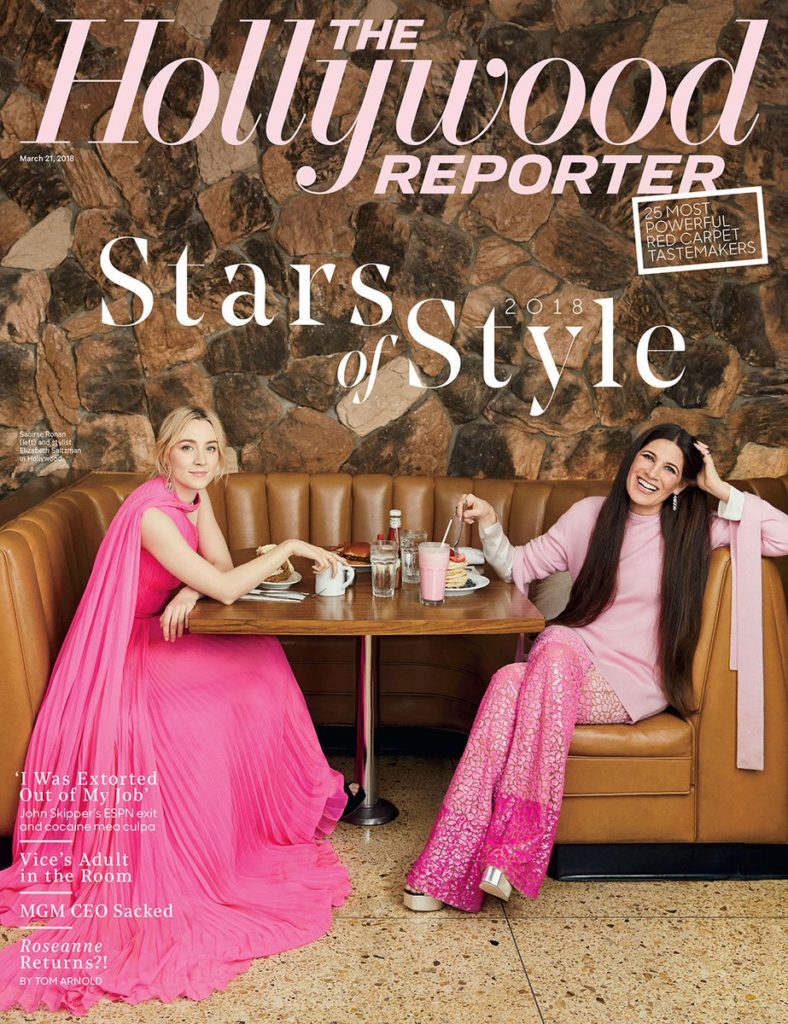 It's remarkable how this demure, funny bunny has held her grace while experimenting with some of the biggest fashion labels in the world. In an interview with the Hollywood Reporter during the year with her power stylist, Saoirse confessed she didn't realise how much fashion could affect your confidence. "E will naturally know when I like an outfit because I'll stand in a certain way,"  she said. Stylist Elizabeth Saltzman revealed, "I don't think that clothing needs to make a political statement. I think clothing is about a business, about feeling well, feeling confident, it's about giving you power".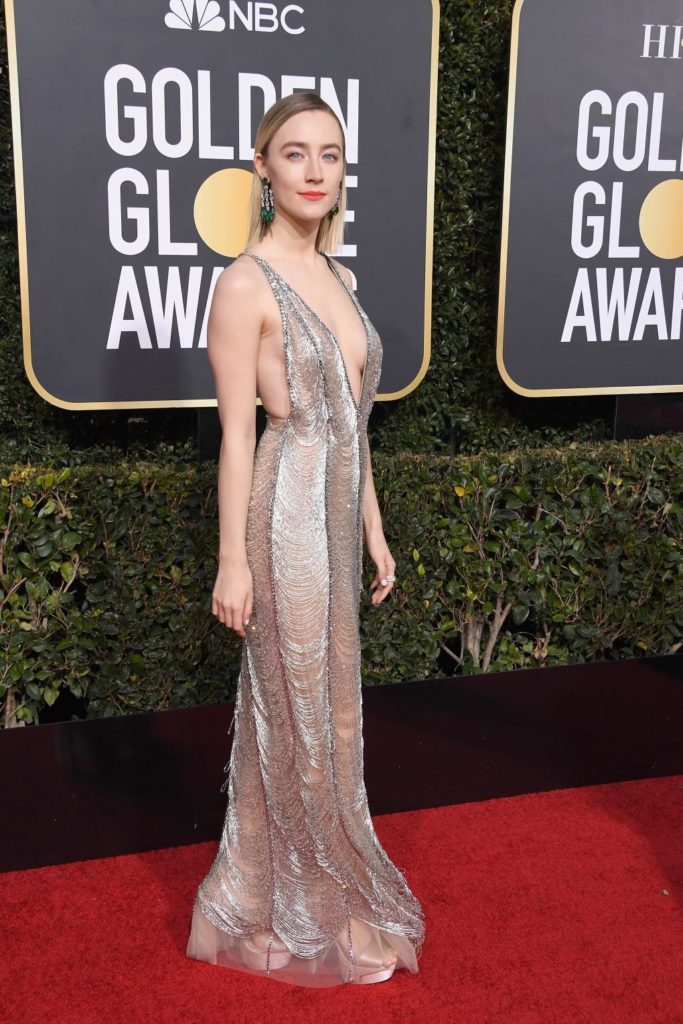 This is it, no matter how serious an actress is about her craft, and clearly it's central to Saoirse Ronan's modus operandi, dressing up is a big part of the game. You might as well have fun with it or all that pouting and preening could become insufferable very fast. On an American talk show recently, Saoirse said that what she has figured out in the past few years of awards season is that "it's always more fun if you bring a pal with you, then it's not just about you losing. When I bring my pal Eileen with me, it's about having a Prosecco (note how she didn't say Champagne), anything else is like an added bonus". 
Can you imagine having the choice to wear anything you like in the world, no matter the price with as many diamonds as you like. Where would you even start?
Best leave it to your trusted stylist to pull a rail together or it could be an overwhelming task. It's a mark of how successful Saoirse is on the world stage that designers want her to wear their clothes. She doesn't let them down with her chameleon qualities and strong physique. It's a win win. No wonder Calvin Klein took her on as the face of their fragrances with the actress rocking Calvin Klein gowns at the Oscars 2016 and 2018, winning major fashion kudos for her choices.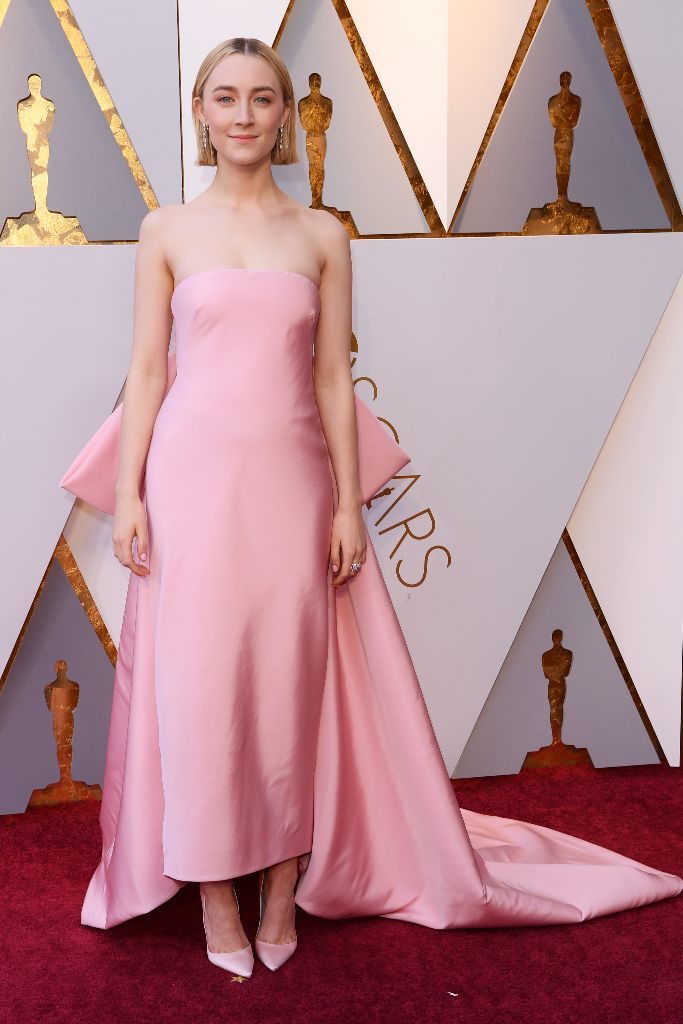 Although she's not one to stick her bottom and chest out as is normal shtick on the red carpet, it's clear to see Saoirse has been working out – her posture has improved and her arms are more toned. Dare we say it, she's red carpet ready! That hideous term for the 0.0001% who actually go to red carpet events. She's also 25, which I still can't get over, and enjoying her youth.
Since getting over her resistance to 'pink, sequins and floral', the actress has displayed a style versatility as broad as the roles she chooses.
The real joy of witnessing Saoise Ronan's magnificent rise and rise is that she looks to be so comfortable in her skin. The underbelly of fame doesn't seem to be taking its toll as it has on so many child stars who've attempted to mature in the spotlight. Parents Monica and Paul must certainly be proud of that accomplishment and maybe it's her Irishness, not being seen to be too up yourself, that has protected her from disappearing where the sun don't shine. Whatever it is, Ms Ronan looks like an actress in full command of her faculties, at the top of her game, playing dress up and holding her own with Hollywood's A-list. There's nothing little about this woman.