The new normal? Never. Breathing unobstructed will always be preferable but for now we're stuck with face masks so we might as well make the most of them (for fear of fine and recrimination). If we're going to wear a muzzle, it might as well be a beautiful one but that's not to say we accept the scenario without question. Let's be clear. We're just bringing some beauty to the story, some hope of freedom from things unseen. Take Katie Holmes twinning version with daughter Suri for a shot of joy in strange times.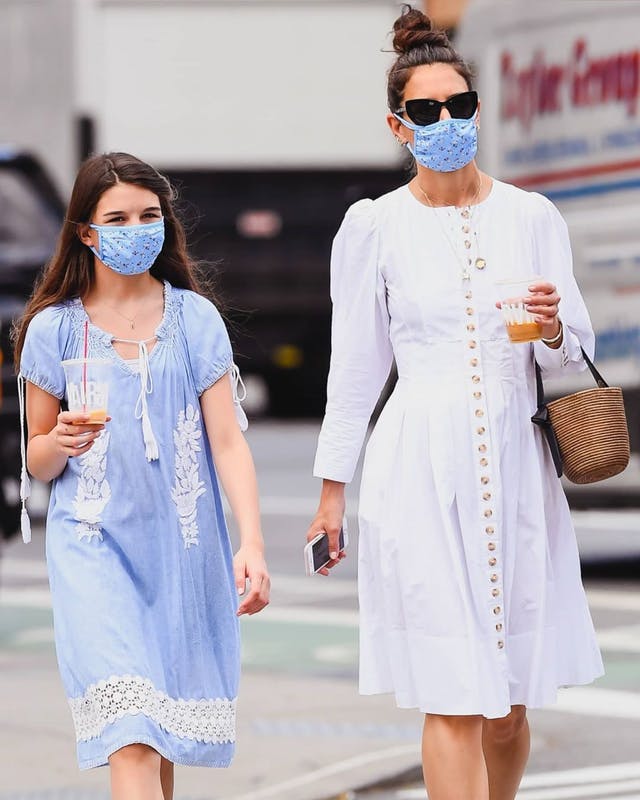 The fashionista's favourite shade may be black but there's always room for colour and play. At New York, London, Milan and Paris Fashion Weeks, the street stylers turned out in an array of face covering to add a splash of dash to their outfits. Guests at Chloe SS21 in Paris went for more muted, skin tone shades to keep the focus on the body.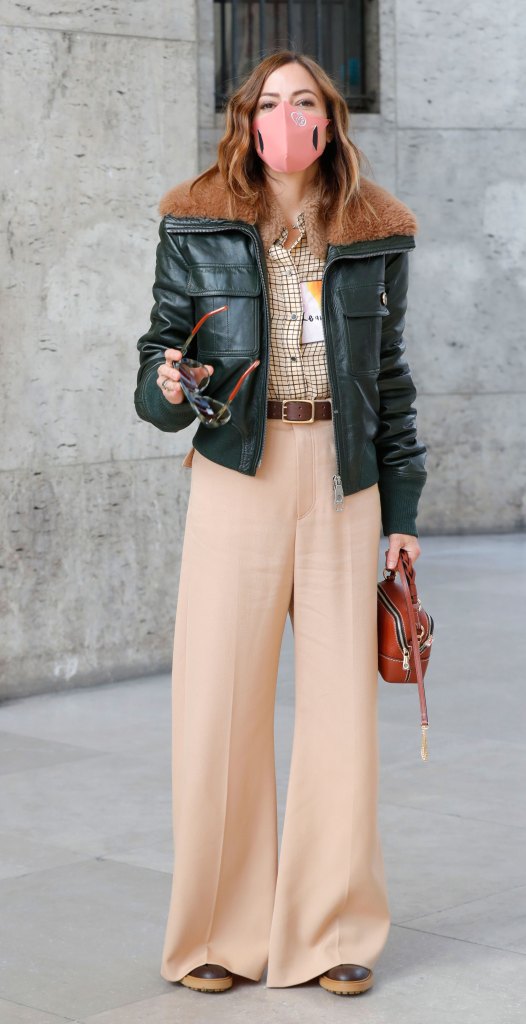 At Dior, frower Leonie Hanne went big on matching motifs for extra effect.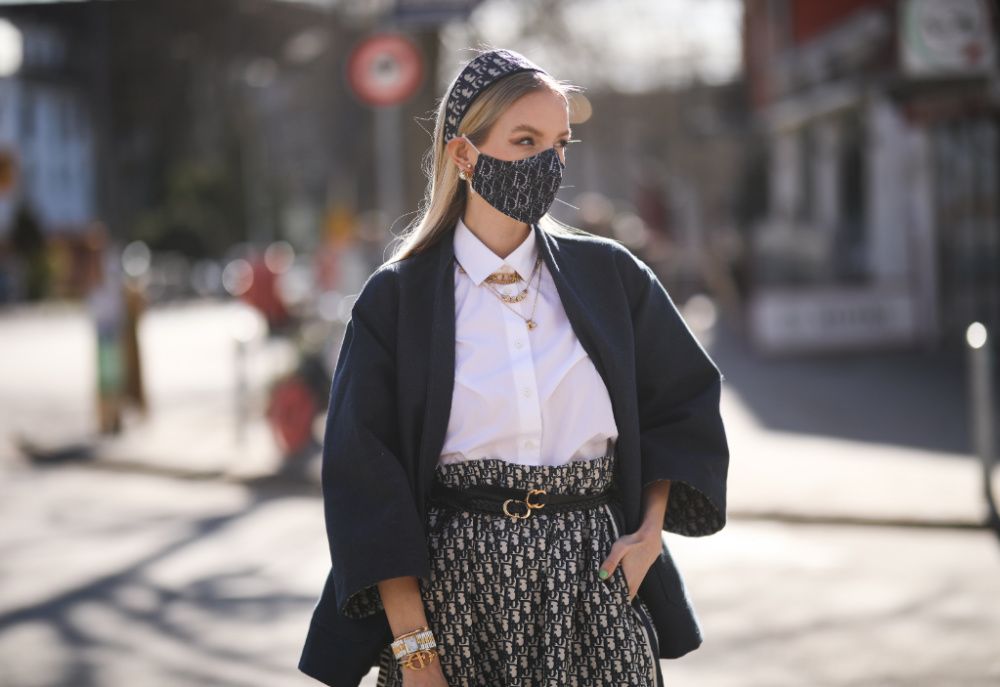 Fashion maven Olivia Palermo has been experimenting with silk scarves for added drama and swish appeal, clashing prints and ensuring she stays ahead of the style posse.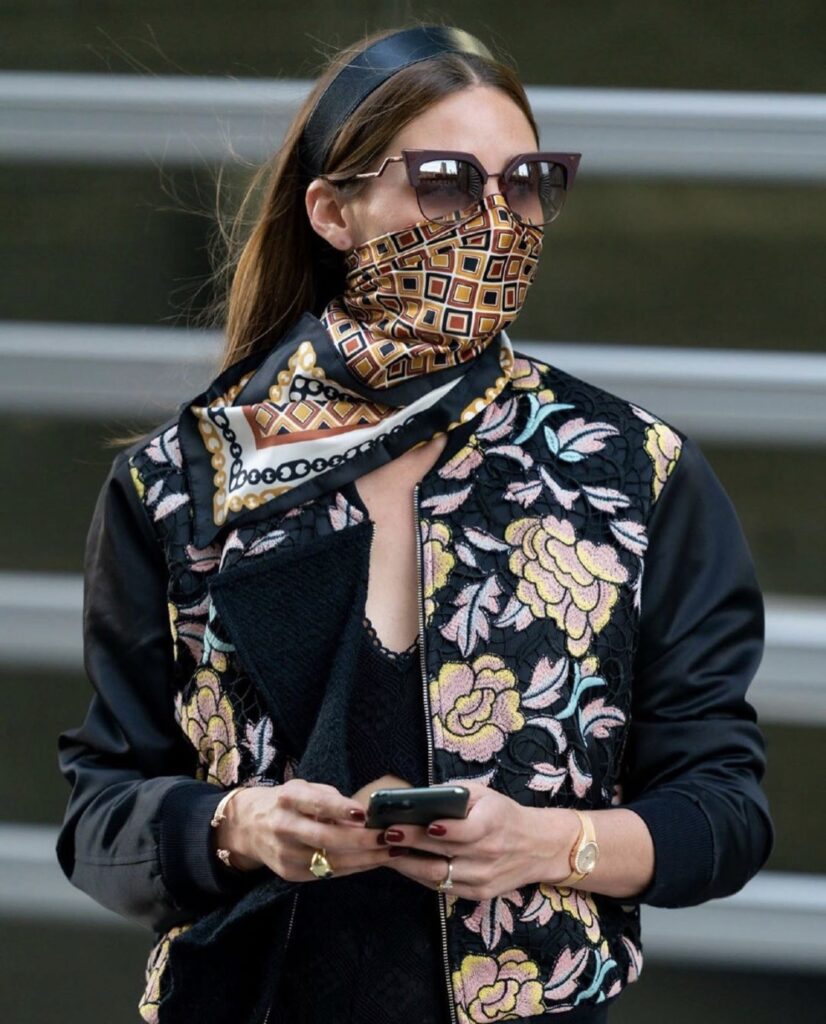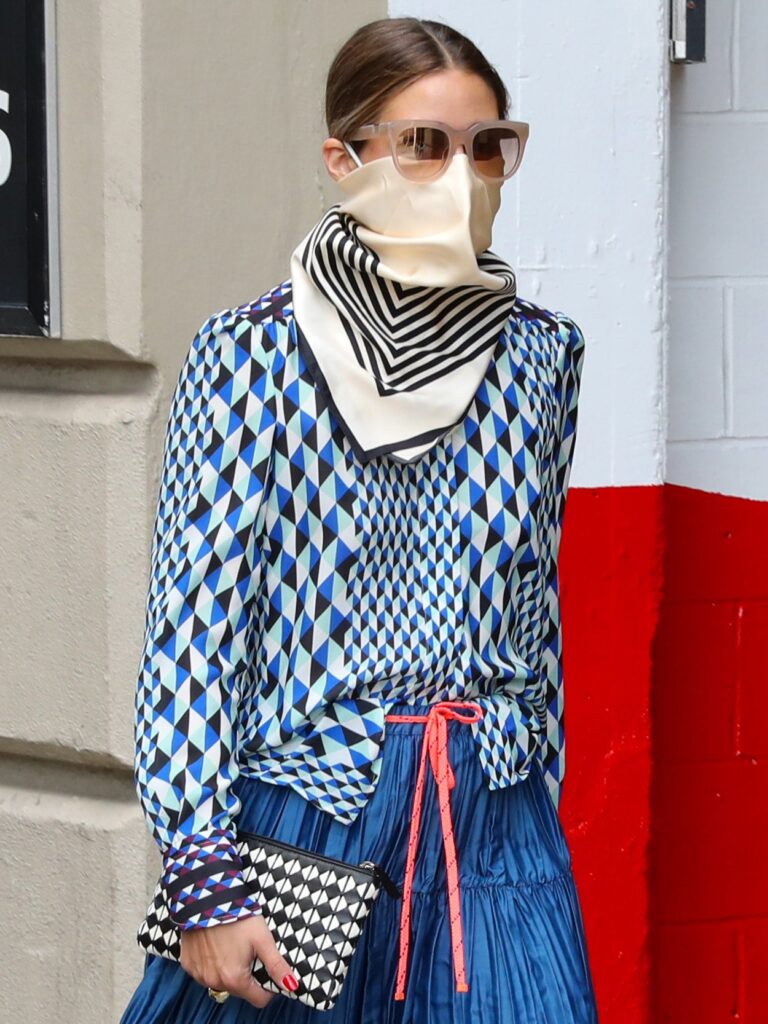 Have we ever been more covered up? Between hoodies and headscarves and face masks and sunglasses, we're doing a good job of hiding from each other.
How many acquaintances have you walked past without recognising them properly?
When we do spot some-one we know, the best we can do is smile, even if they can't see the interaction. It's so alienating having your mouth and nose covered. Let's call a spade a spade.
So deep breaths, when permitted, we're strong. Fashion can be our armour too, our message to the world, our signal that we're showing up for duty. Fully present and ready to serve. Life is still beautiful, despite so many restrictions.
If the masks have taught us anything, it's how divine it is to breathe.
To really breathe. What a gift it is to let the air into our lungs and be alive on this crazy ride. Let's take the lesson, abide by the rules and hold out for the day when we can rip them off our faces and rejoice in our freedom once again.