Vinyl, the kinkiest material of them all, has decided she wants to be treated like a lady for once. No longer content with being Fashion's dirty little secret, Vinyl has toned down the saucy, pout and wink act for a more relaxed make-under writes Aisling O'Loughlin…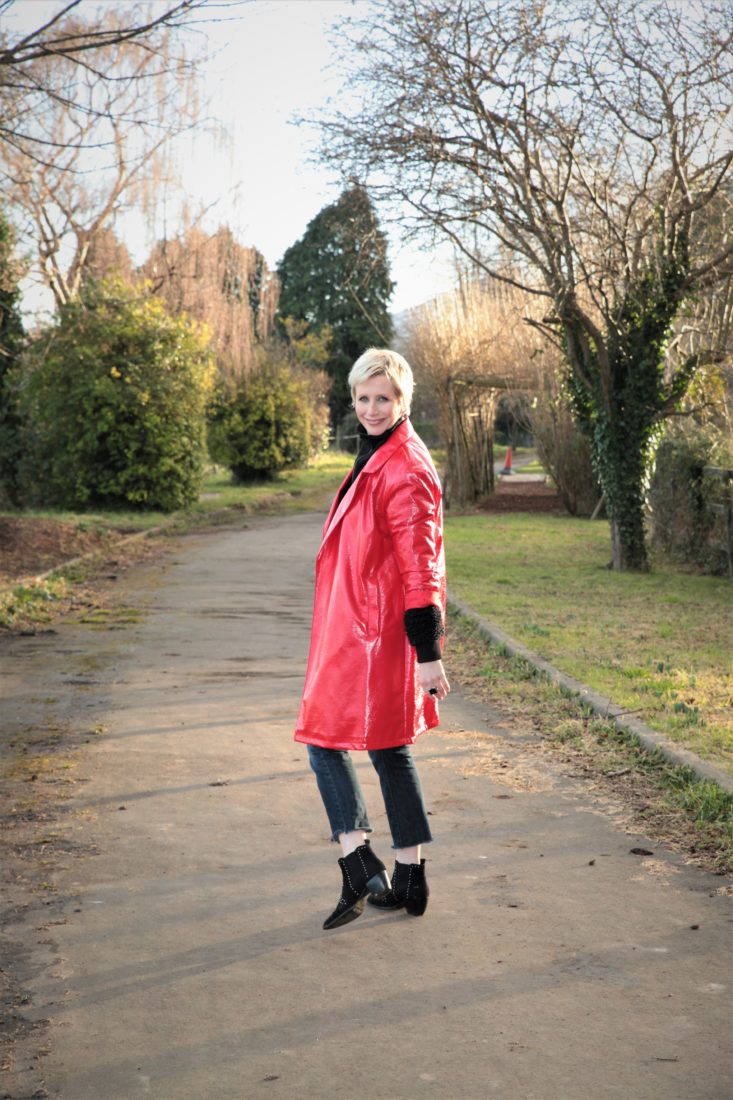 Forget clandestine associations with the throbbing red light of Soho, vinyl is more about sexy than sex these days. Still, the red light remains in the form of a warning: This is a tricky one to pull off. Especially in the trouser department.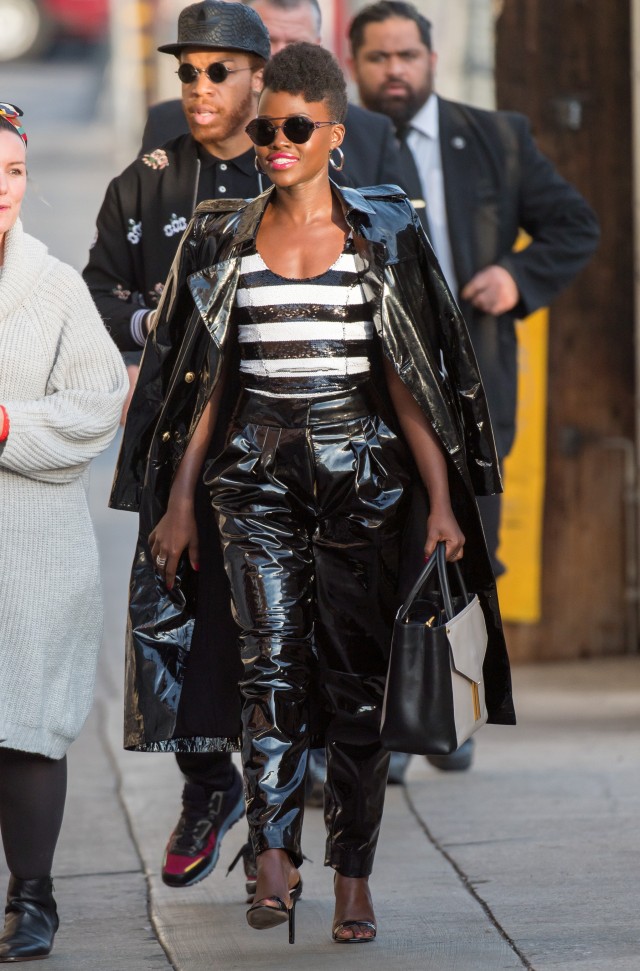 An oversized coat is probably your best bet for the uninitiated. Trench style is the season winner.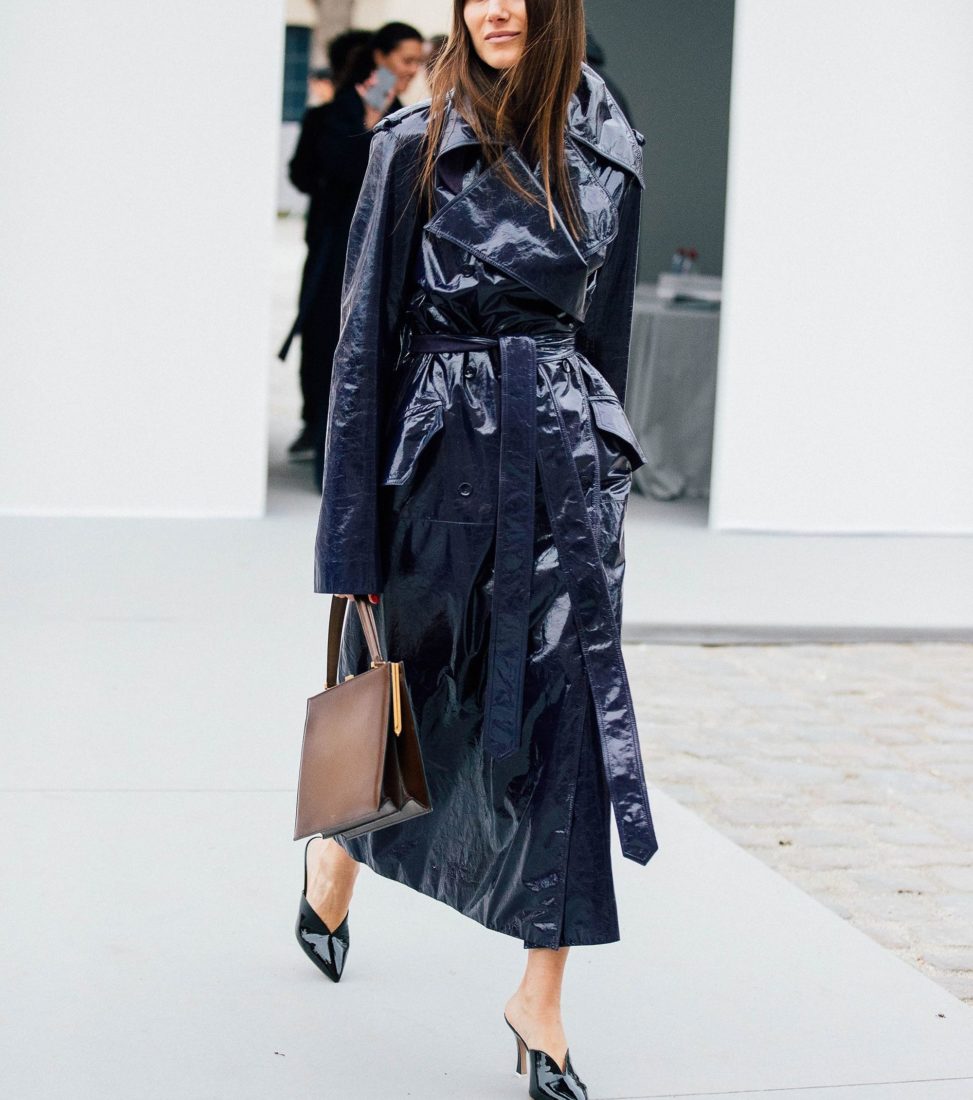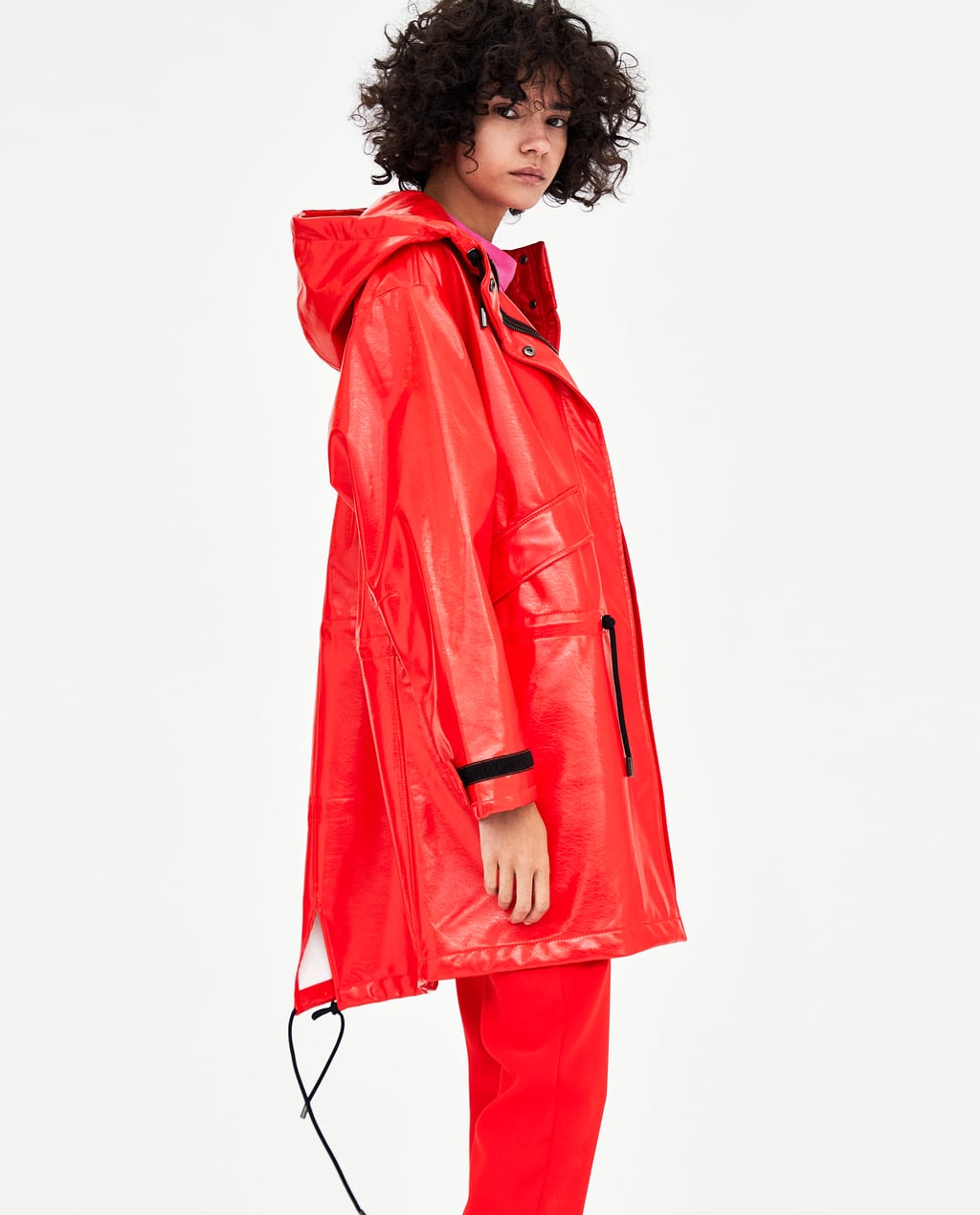 Vinyl hasn't completely lost its cheeky and irreverent personality though and still comes with an air of subversive fun. Miss Selfridge's over-the-knee rouched red vinyl boots come with a certain attitude that's of the moment, essentially owning your sexuality with a renewed sense of vitality and freedom.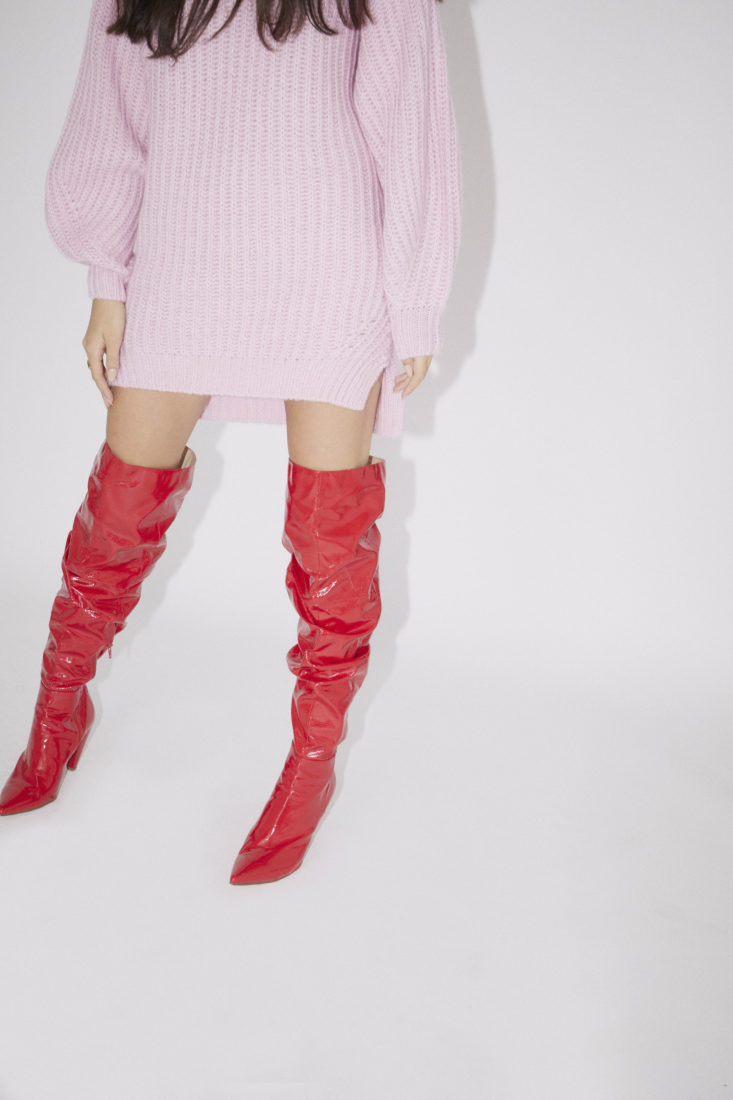 The head to toe red look is another crowd pleaser, as seen on stylist and fashion editor Giovanna Battaglia for the Fendi Spring Summer show 2018. Teamed with the soft femininity of a silk tulle blouse, the overall effect is playful and assured.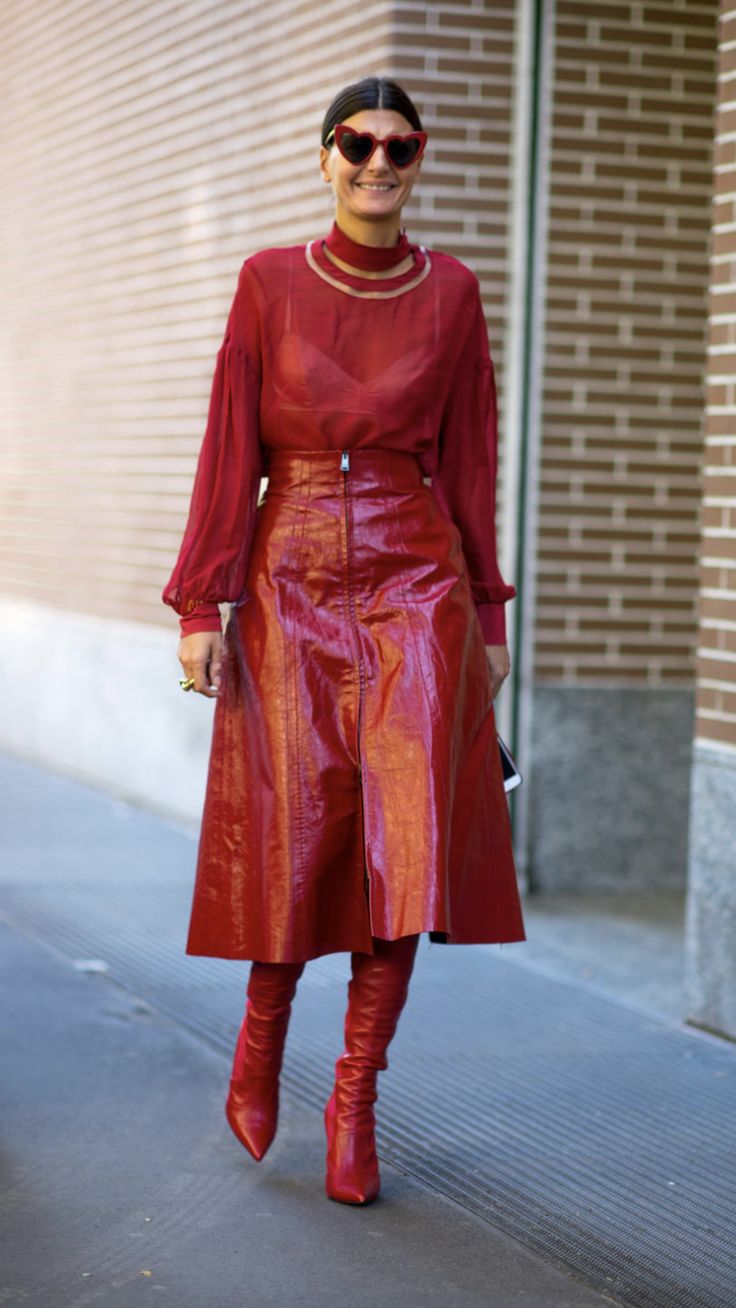 The sock boot in its array of colours is certainly a friend of New Vinyl and lends to its updated re-emergence.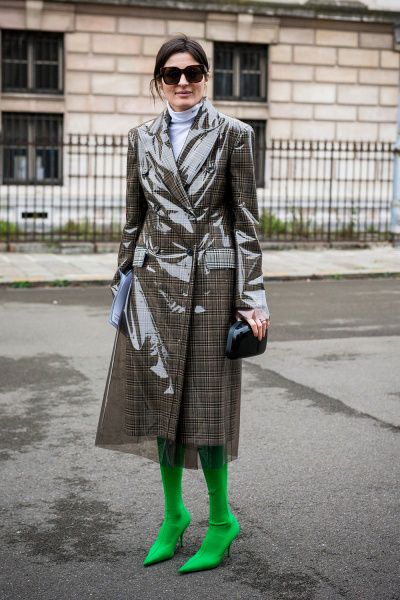 The vinyl pencil skirt also works a treat with a soft knit and white ankle boots for an easy wardrobe moderniser.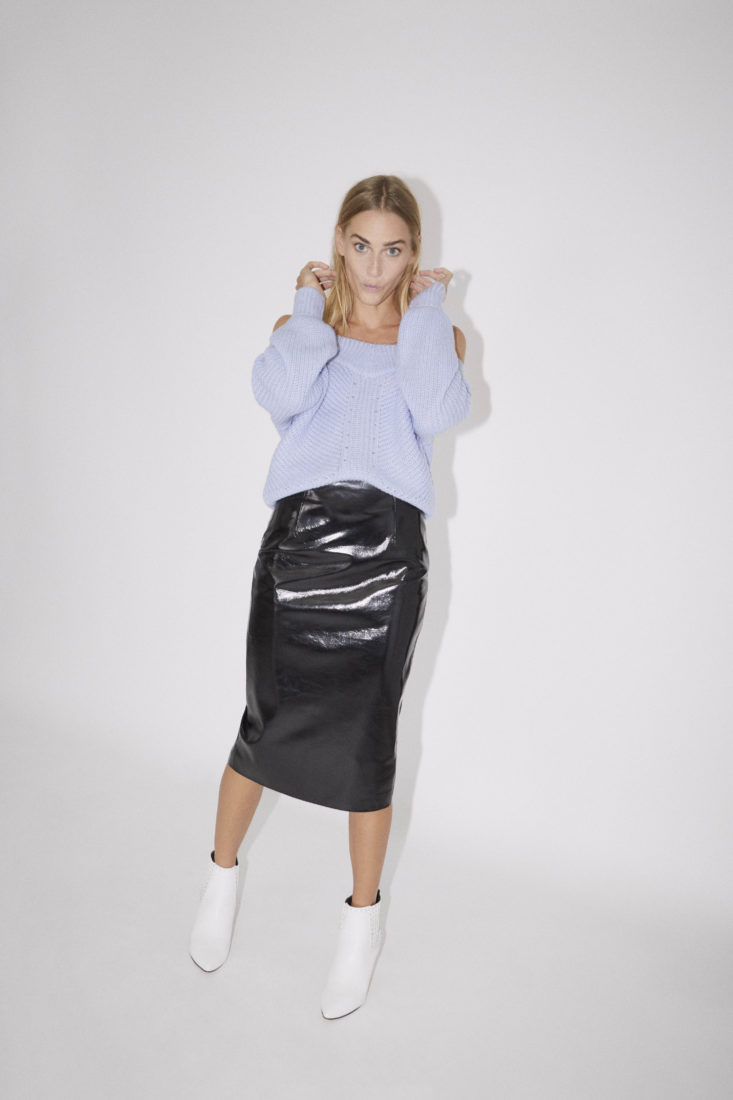 The best bit about vinyl though is that there can be no stain disasters; no red wine spillages, no pesto drippings, no bolognese splatterings and no toddler finger prints. It's all so easy to wipe away without any drama and to stay dry during those unpredictable spring showers. Who knew vinyl could be so practical?