Wolford is a name synonymous with quality and now sustainability with the iconic brand leading the way in developing waste free products, set to hit the market next autumn. The Austrian label has been around since 1950 with its elegant hosiery and bodysuits gracing the bodies of celebrities and women of all shapes and sizes the world over. As a long time consumer of Wolford products and indeed a proponent of hosiery in general (yes Kate Middleton and I have so much in common), this collaboration is the perfect fit. Here's my take on some of their most enduring products and Wolford's Autumn Winter 2017 tights…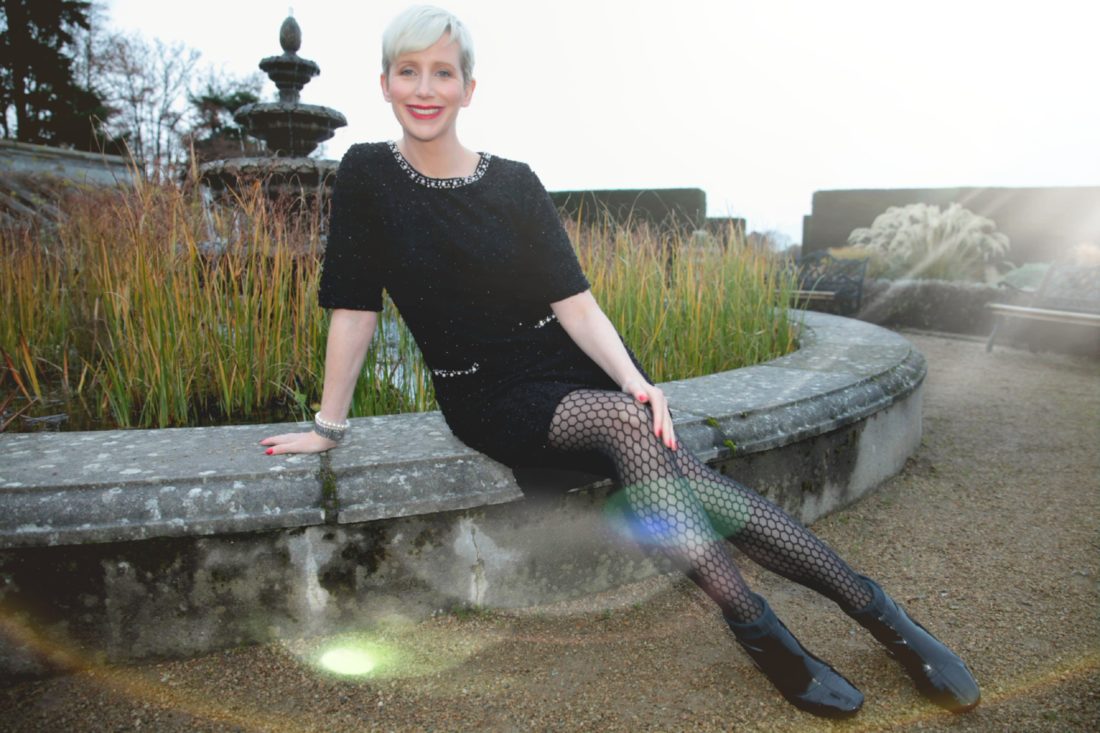 THE FATAL
Once you figure out just how useful and body friendly Wolford's Fatal dress is, you won't look back. Although I wish I'd thought of it for my three pregnancies, it would have saved a lot of head scratching and discomfort. This is a dress that can be anything you want: a skirt of varying length, a long dress or even a top. It moves with you and feels like a second skin.
French design genius Philippe Starck is the mastermind behind its multi-functional possibilities. His initial creation for Wolford designed in 1999, Starck Naked, is one of 111 items of clothing and accessories on display at the Museum of Modern Art in New York, for its strong impact on the world in the 20th and 21st centuries.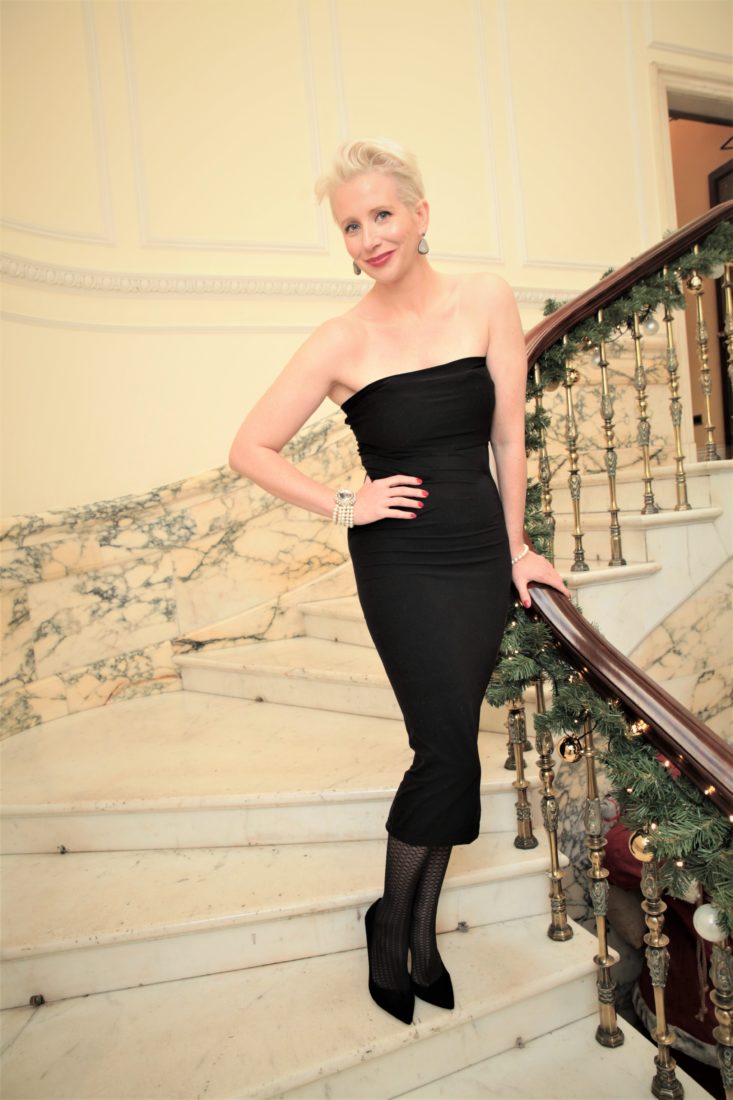 Yes, this is a serious piece of kit. Ask Kim Kardashian who's been spotted in all her voluptuous glory in many shades of the Fatal. It's not often I'd go this tight, especially after three C-sections, an abiding love of carbs, cheese and wine and no gym membership but there's a certain comfort to this dress and you can always add a big, cosy knit if you don't want to feel exposed.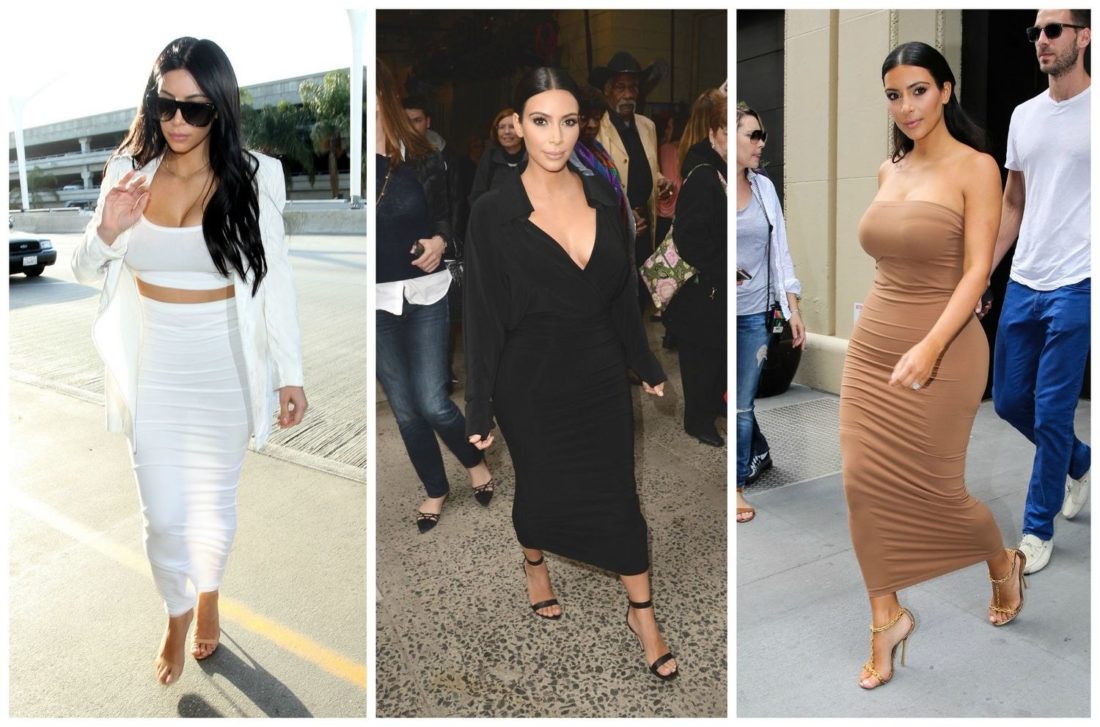 It all depends on your confidence levels. I still had my cardi at close range and looking at the image now I wish I'd had the right little belt to add an extra touch of glamour. You see, once you start, you can't stop playing with this essential wardrobe classic.
COURTNEY TIGHTS
I want my fishnets to look classy, not trashy, although that's a good look too, just not on me, can't get away with it.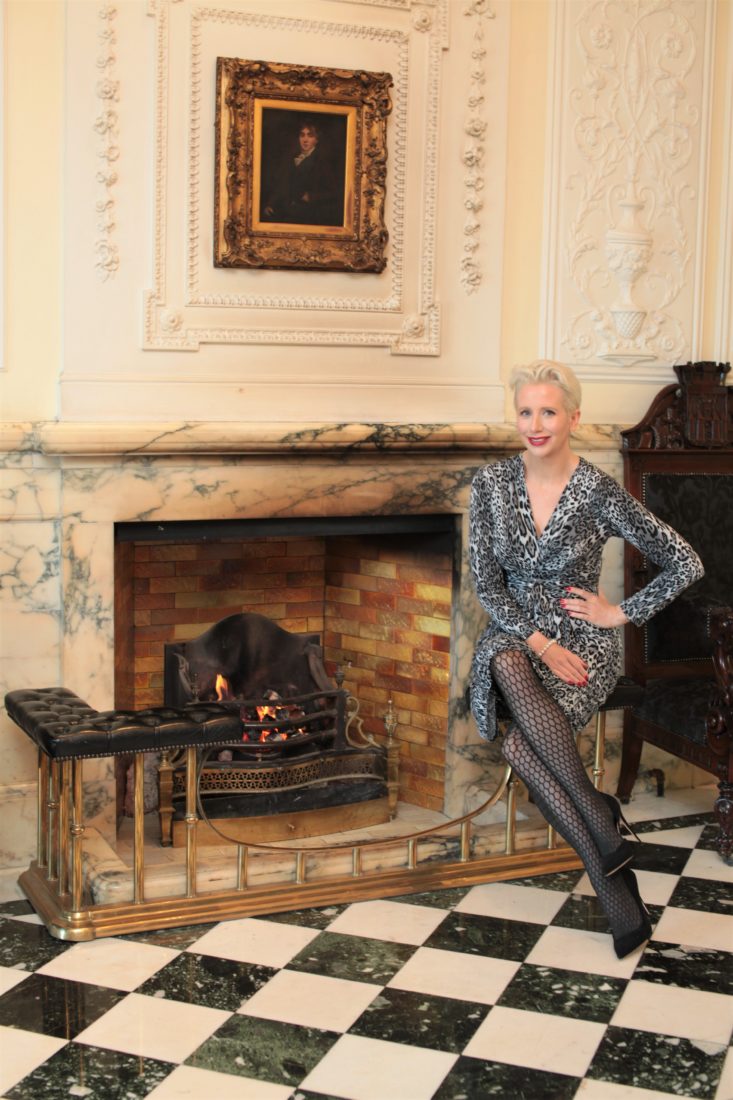 This knitted honeycomb pattern works a treat and the best part is you know you'll get plenty of wears out of them. Wolford are renowned for their durability and if you mind them well, they will pay for themselves in cost per wear. You can even pop them in the washing machine on a gentle wash at 30 degrees.
CHARLOTTE TIGHTS
These days going hyper short with bare legs or even tan tights is no longer an option. I feel too exposed. But with the right pair of tights I don't mind hoicking up that hemline and daring to be, well, a little more daring.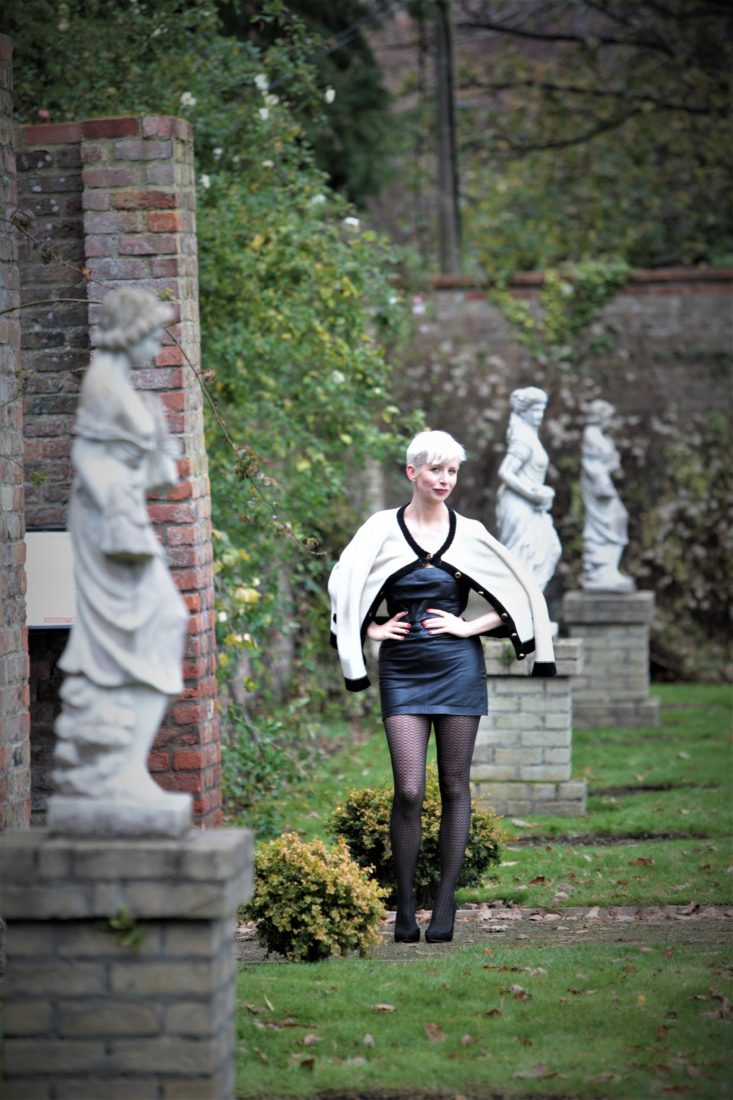 These Charlotte tights offer a 'respectable' amount of coverage with their lattice detail and matt finish. With my trusted cardi at hand, I practically feel conservative.
All those rules around short skirts past the age of 25 are so dated.
The mood has shifted dramatically and right now, it's about attitude. Wear what makes you feel good, no matter what age, shaped, size etc. Rules are for people who like doing as they're told.
COLORADO STRING BODY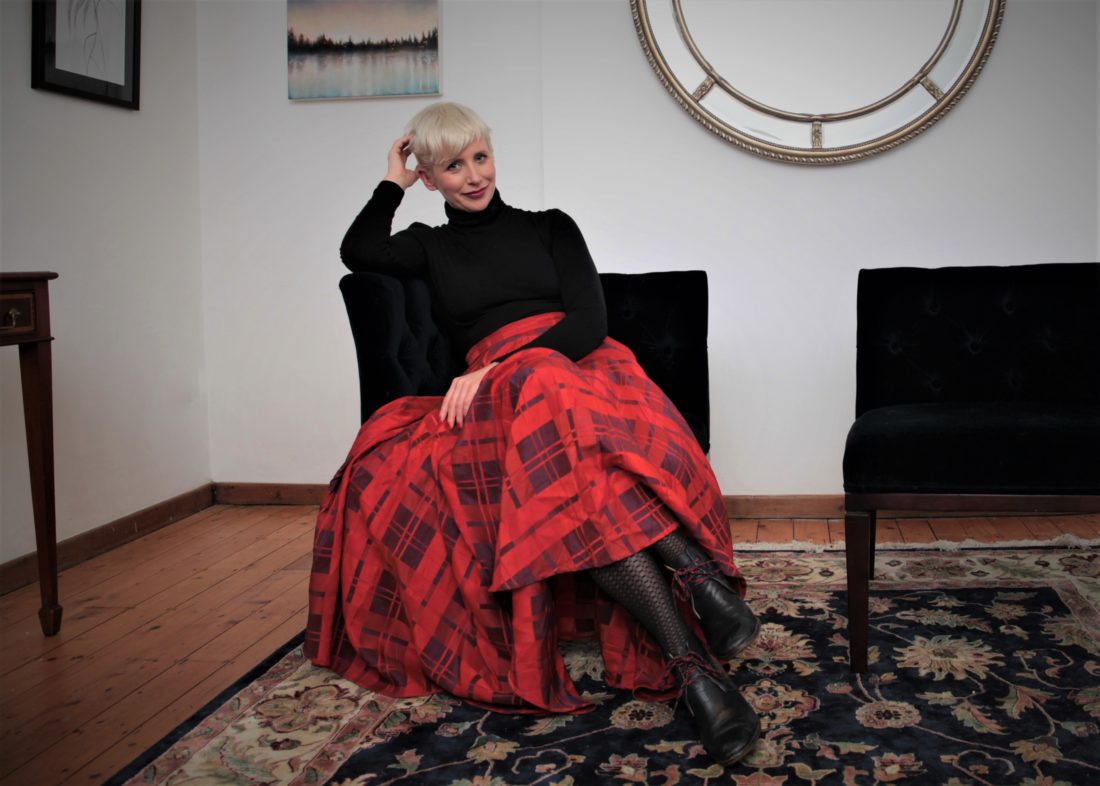 This seamless roll neck adds a clean silhouette to any outfit, formal or casual. The real value of a wardrobe staple like this is its longevity. The initial cost is a fair whack but it will be a loyal and true friend.
For anybody who's aiming to streamline their wardrobe for a simpler life, this would make a strong addition.
I've teamed it here with a tartan vintage skirt, but it could work equally well with a pair of jeans and a blazer.
PURE BODY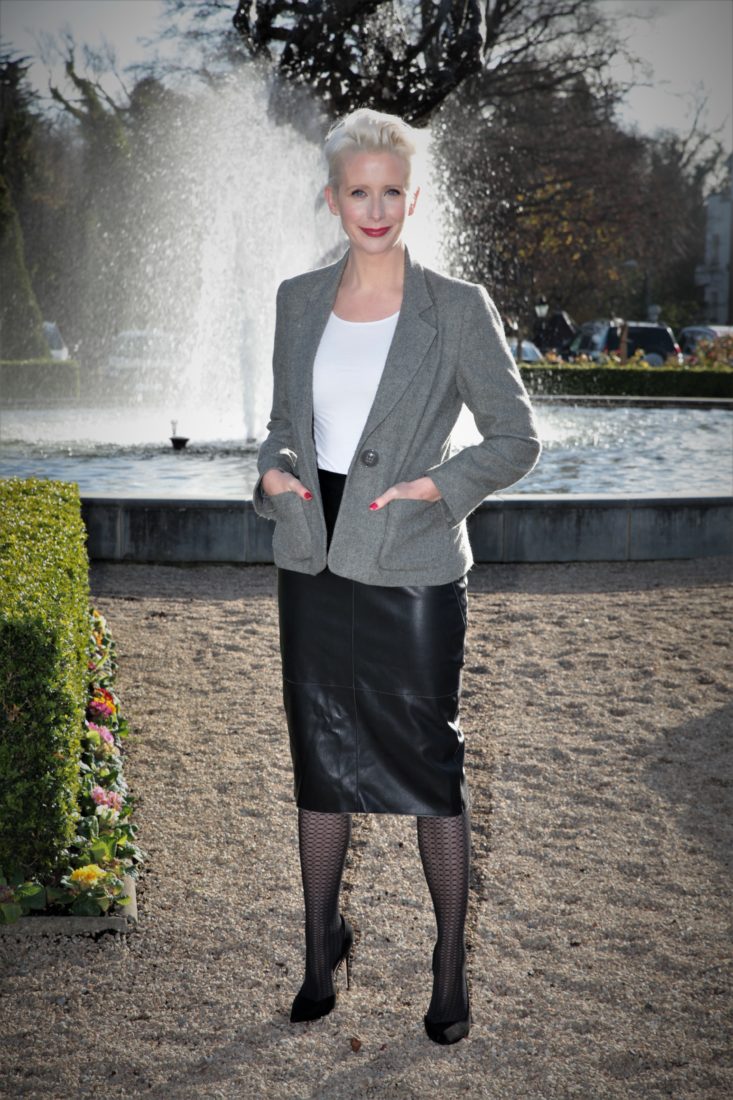 And finally the Pure Body is another simple classic that is whiter than white and provides a soft and reliable base for any outfit, winter and summer.
I like clothes that move with me and don't restrict me in any way, especially after a big meal.
This body practically breathes with you and feels like a second skin so you can get on with your day and forget about what you're wearing. Perfick.
And you can shop Wolford at Arnotts HERE
Locations: The Radisson St Helen's Blackrock, Dublin, Festina Lente, Bray, Co Wicklow
Photographer: Nic Mac Innes