THE BEACH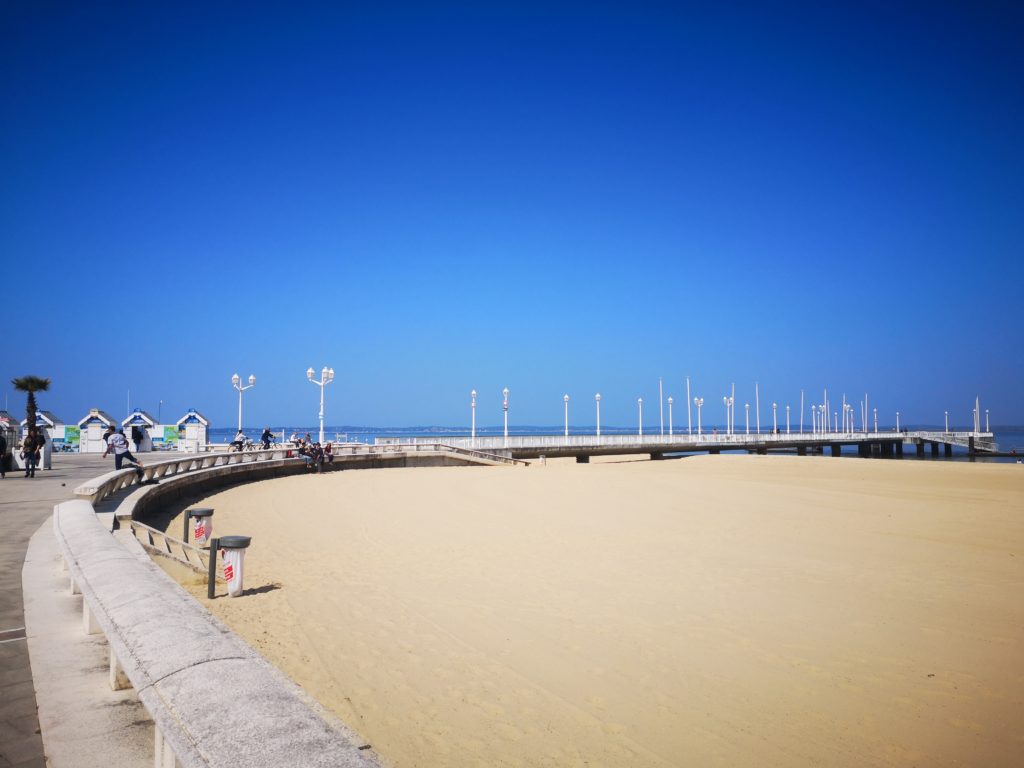 Who needs the jet lag and expense of the Caribbean when you have these soft, powder white beaches on our doorstep? Just 55 km south of Bordeaux (expect to drive for an hour), you'll find Arcachon on the Cote d'Argent (Silver Coast) with its uninterrupted beaches lined with promenades, restaurants and fascinating architecture (Ville d'Été), backed up by those famous pine trees.
Archachon became popular with the rise of sea swimming in the mid 19th century, especially to treat Tuberculosis.
The locals quickly adapted to accommodate the Bordeaux bourgeois and have somehow managed to retain so much charm in the face of commercialism while leaving the natural parts undisturbed. The beach is on an inlet, so there's added protection against the full might of the Atlantic ocean.
THE DUNE
Not just any old dune, we're talking the highest in Europe at 110 metres above sea level and 2.7km long. La Dune du Pilat is a sight to behold. We recommend you visit it in style through the doorways of the elegant five star hotel/restaurant La Co(or)niche which has a boardwalk overlooking the dune and monochrome interiors designed by Philippe Starck.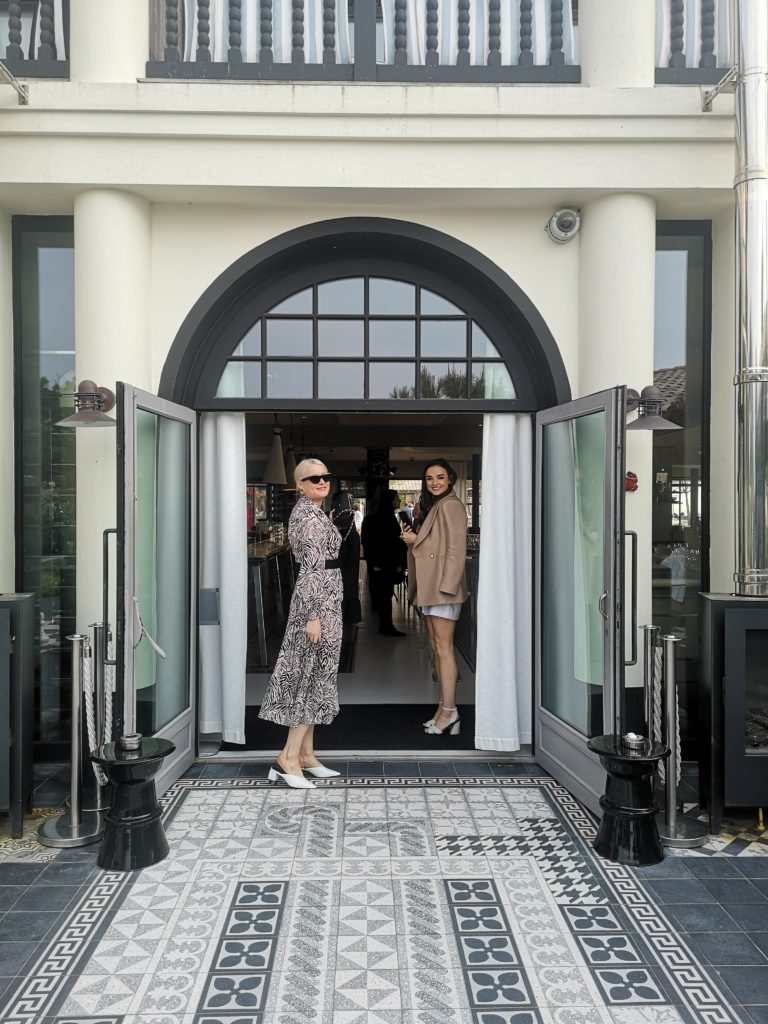 Things to do in Arcachon: The Dune of Pilat stands at 110 metres above sea level, the highest in Europe



Things to do in Arcachon: Enjoying an aperitif of Lillet spritz at the Co(o)rniche Hotel and Restaurant
You may need to dress up a bit to enjoy the interiors and the crisp white service all the better. Warning high heels will get stuck in the boardwalk.
THE VILLAS
Things to do in Arcachon: Visit La Villa Chopin Credit: Sud Ouest Éco
If you love architecture, put Arcachon on your list. The seaside town is known for its eccentric Victorian style villas, otherwise called the Arcachonnaise built from the 1860s during the tuberculosis epidemic to offer clean air and sea swims to the unwell.
Head for the Winter Town (Ville d'Hiver) to enjoy some 300 imposing villas, one more extraordinary than the next.
Make sure to tick off your list these villas: Teresa, Toledo, Brémontier, Trocadero, Alexandre Dumas, Bayard and Athen, known to be the most eye-popping in the district. We recommend you ditch the car and hop on a tourist bus so you don't miss any of the good stuff.
Things to do in Arcachon: Visit the Ville d'Hiver to enjoy the Belle Époque villas Credit: Barnes
Here's what you can expect according to www.francethisway.com:
'The 'Mode Pittoresque' was fashionable at this time and is a wonderfully eccentric mix of a number of architectural styles and building materials. In Arcachon you can see a mix of neoclassical, neo-gothic, old-colonial and swiss chalet styles. A lack of symmetry is key and the styles incorporate mixes of chalet style roofs with brick facades and bay windows.
CAP FERRET
A boat trip across the water to the headland of Cap Ferret is a must if you want to spy on some ultra low-key mansions. This is not a bling kind of place. Re-direct to Saint Tropez if you want super yachts. Cap Ferret is all about the down low and oysters, lots of oysters, poor things.
Things to do in Arcachon: Take a boat trip to Cap Ferret
Things to do in Arcachon: A boat trip to check out the mansions of Cap Ferret Credit: Exquisite.ie
In stark contrast to the slick villas, you'll find the famous oyster huts run by generations of families to supply restaurants all over France. The best part of Cap Ferret is how it keeps its cool despite its obvious beauty.
FOOD AND WINE
Things to do in Arcachon: Cap Ferret is France's Oyster capital but don't worry if you're vegan, there's always a beverage nearby
You're in the right spot if you're a bit of a gourmand (food lover) with so much Bordeaux wine to choose from and the freshest seafood, especially oysters. If you're vegan/vegetarian, there may not be anything on the menu for you, but it's always worth registering your presence to encourage change. We started the meal with a little apero, Lillet spritz, which comes from down the road in Podensac and is a staple of bars and restaurants in the area.
To find out more about Arcachon CLICK HERE