It was the Irish born editor of the US edition of Harper's Bazaar, Carmel Snow, who coined the phrase the New Look that trumpeted the arrival of Christian Dior's bold new designs as Europe emerged bleary and broken from the ruins and atrocities of World War II.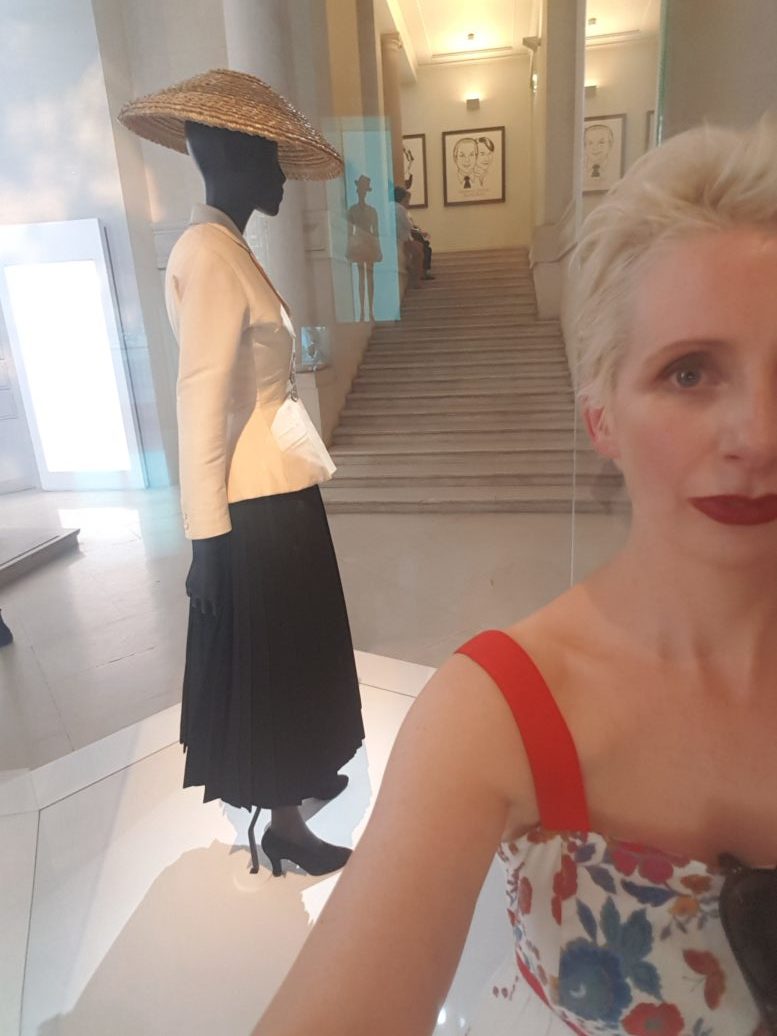 The silhouette was rather audacious considering the amount of material required following a time of live or die rations; cinched in at the waist, plenty of padding around the hips, the famous bar jacket giving it structure.
Some thought it vulgar in the midst of so much loss. The fashion world was entranced. Paris would rise again as a great fashion capital.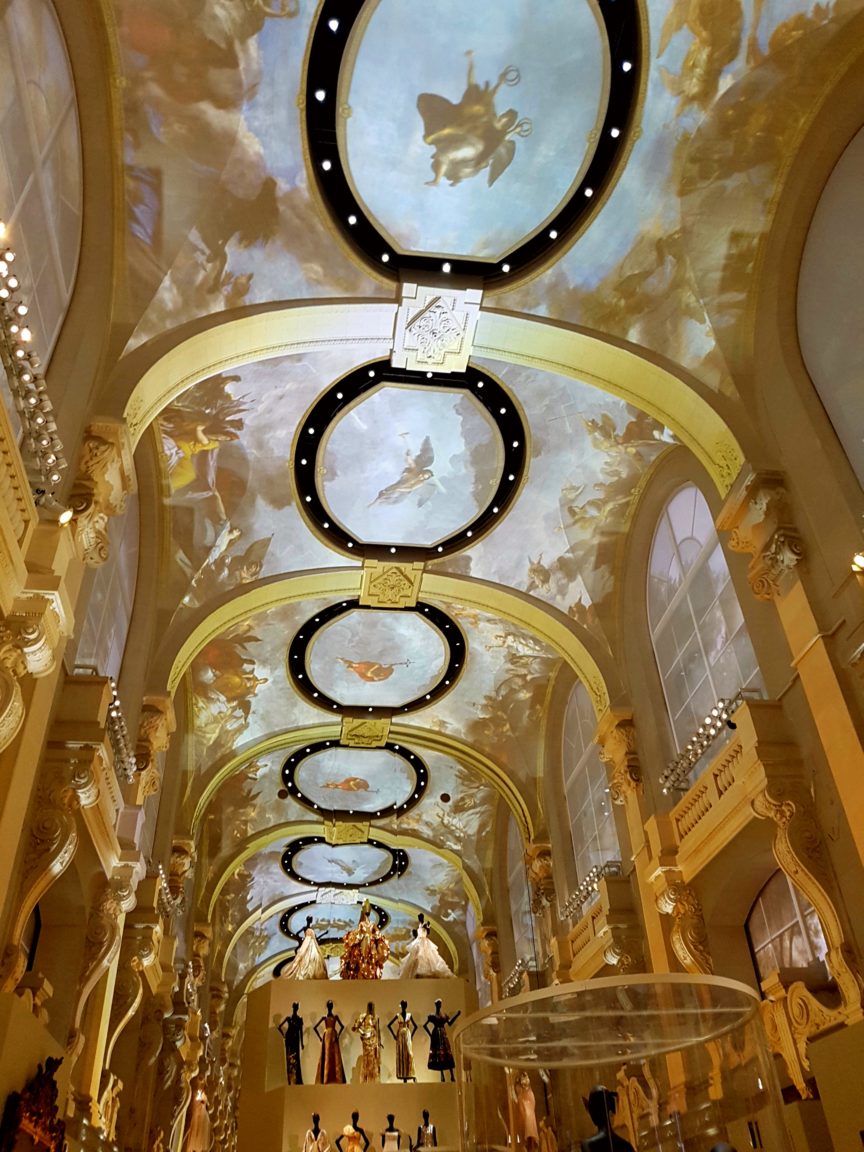 Now 70 years on with seven more designer names to add to the shaping of one of France's most respected fashion houses, the Musée des Arts Décorifs in Paris is staging a huge retrospective, covering some 32,000 square feet, the largest exhibition ever held by the museum.
It is a sight to behold and a must for fashion lovers and aspiring designers. There's time to make the pilgrimmage. The exhibition closes on January 7th 2018.
Be warned, it's popular and it's hot inside, especially at the beginning where you enter a warren of rooms detailing the early years of Dior's life, from his privileged upbringing in Normandy, the second of five children to his first business as an art dealer keeping the company of Picasso, Salvador Dali and Man Ray to name but a few. Art plays a big part in Dior's early years as a designer after he was forced to close his business due to the Great Depression of the 30s. Before setting out on his own, Dior learned his trade alongside Pierre Balmain working for designer Robert Piguet and Lucien LeLong who controversially stayed afloat throughout the war by designing for the Nazis.
CHRISTIAN DIOR at Dior 1946 – 1957
On the 8th of December 1946, The House of Dior opened for business heralding the rebirth of Paris as a fashion capital and style innovator.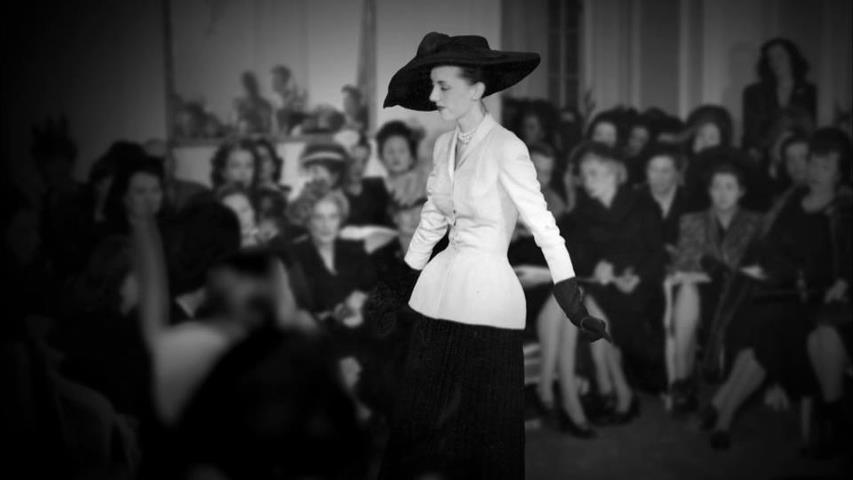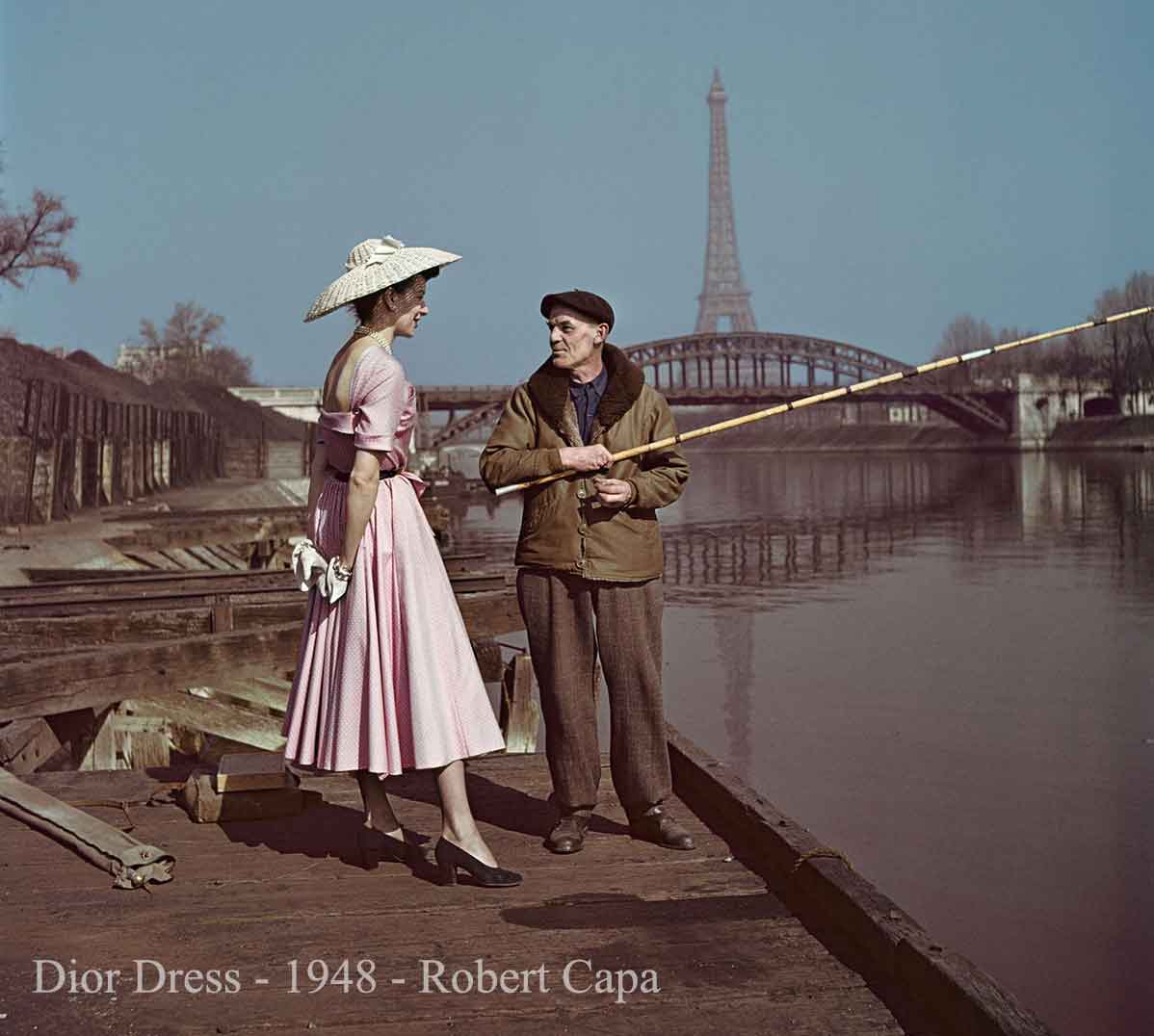 In October 1957, Christian Dior died from a heart attack while on holiday in Italy at the age of 52. Bizarrely, only two months earlier, he had told Yves Saint Laurent's mother that he wanted the 21 year old apprentice to succeed him.
YVES SAINT LAURENT at Dior 1957 – 1960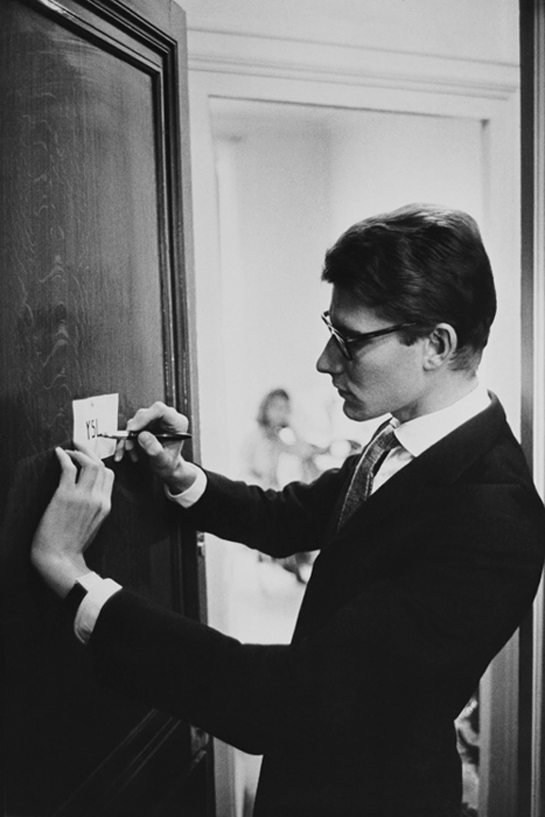 The Trapeze collection of 1958 set Yves Saint Laurent on the road to stardom and almost certainly saved the House of Dior from financial ruin.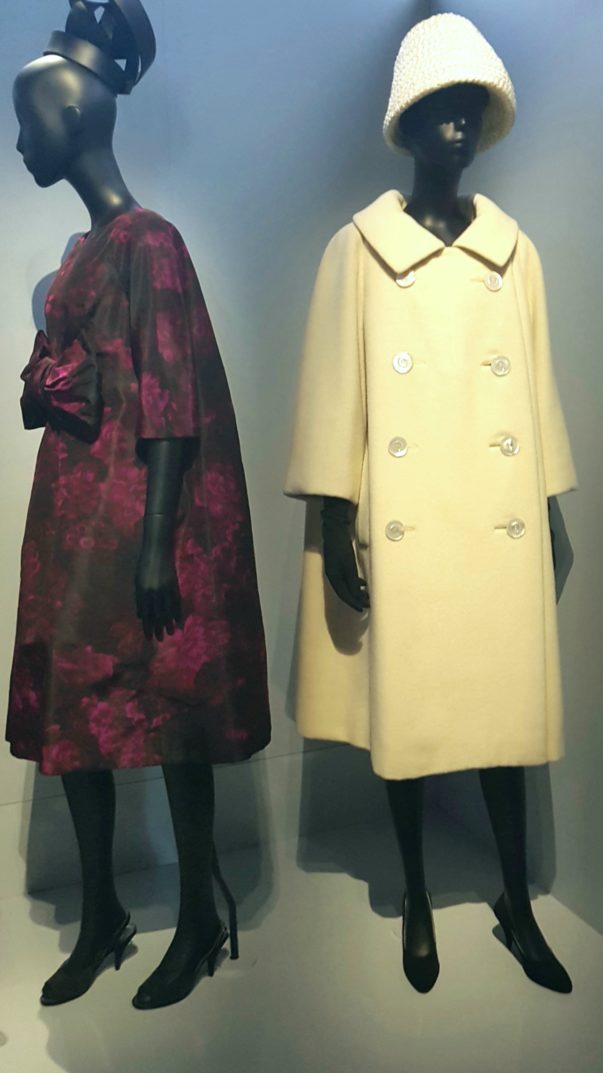 The young designer's time at the house thereafter could not be described as a success with his later collections meeting heavy criticism from the press.
In 1960 Saint Laurent was conscripted to serve in the French army during the Algerian War of Independence, a country where the sensitive young man had grown up in blissful surrounds.
The tough initiation games of the soldiers took their toll on Saint Laurent who 20 days in was admitted to a military hospital suffering from stress, a condition that was only made worse by the news he had been fired from Dior.
MARC BOHAN at Dior 1960 – 1989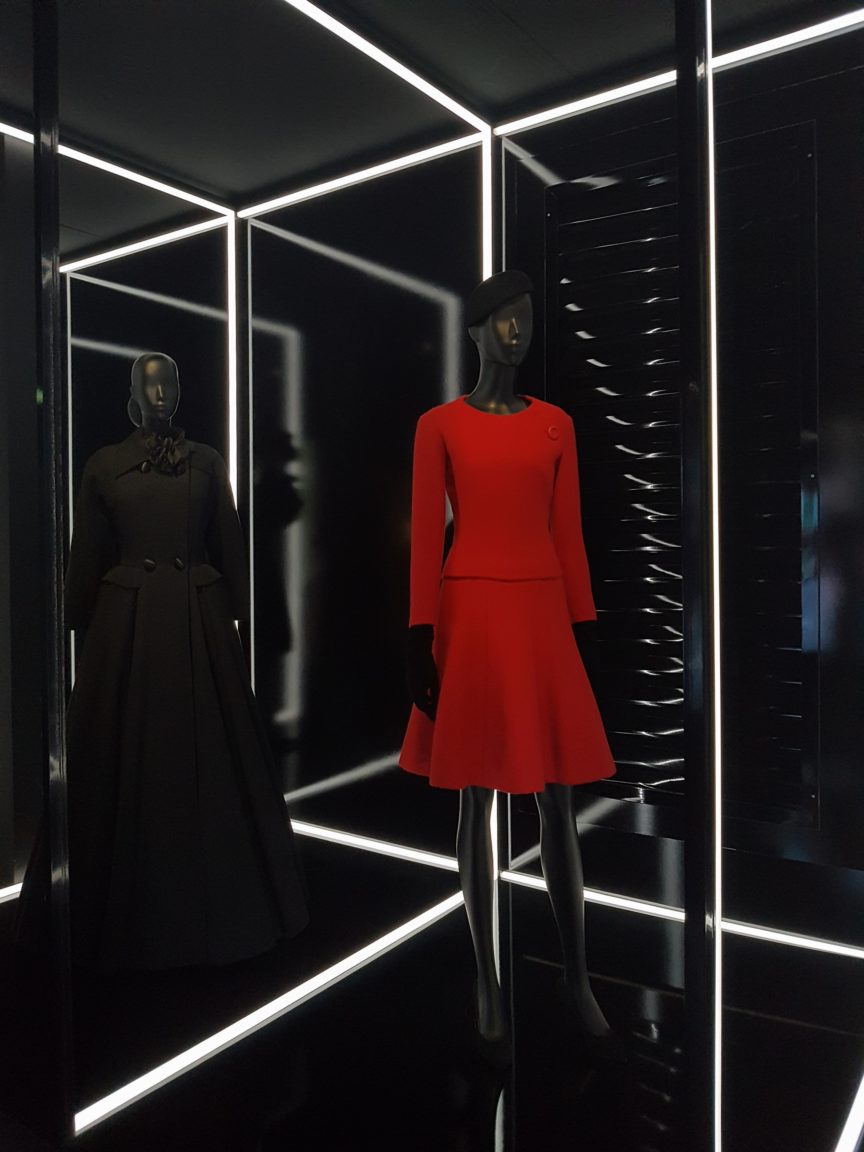 For nearly 30 years Parisian designer Marc Bohan took over at the House of Dior creating elegant looks of simplicity, with a nod to the 1920s. His first collection was received with celebration, following the rocky years of Yves Saint Laurent's tenure. In 1961, the New York Times reported: 'The shouting, clapping, surging mob at the press showing caused chaos in the elegant salon. M Bohan was…kissed, mauled and congratulated. Chairs were toppled'. The relief was palpable. Here was an experienced designer who knew what couture women wanted, not the Beatnik offerings of Saint Laurent. Not that Saint Laurent was off the mark, his street style inspirations would work brilliantly for his own label and signal the changing face of haute couture globally.
GIANFRANCO FERRÉ at Dior 1989 – 1996
Italian designer Gianfranco Ferré was installed as stylistic director of Christian Dior by the company's owner Bernard Arnault to replace Marc Bohan. Unsurprisingly, many in France's fashion circles were dismayed by the appointment of an Italian at such a bastion of French style as the House of Dior.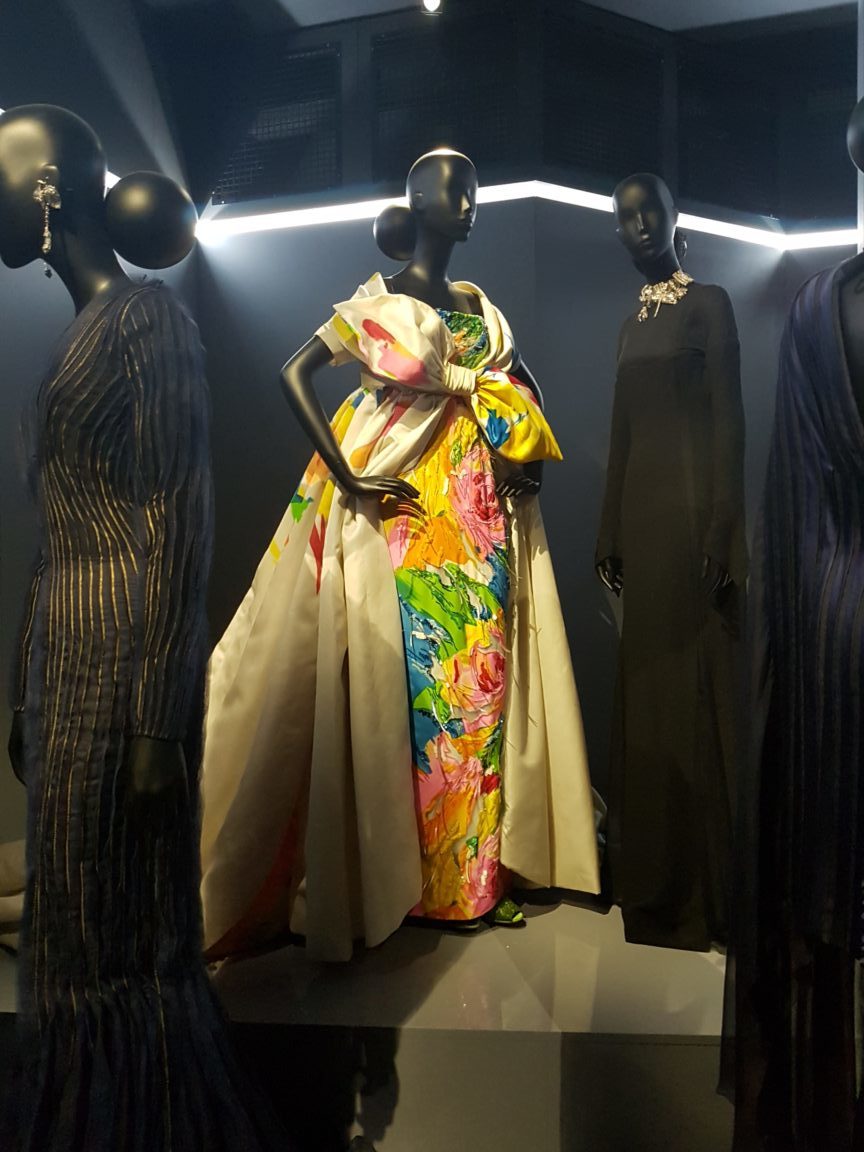 Gianfranco had been trained as an architect and as such his designs were noted for their geometric shapes, precise tailoring and clearly defined lines. Gianfranco Ferré died in hospital in Milan in June 2007, aged 62, following a brain haemorrhage.
JOHN GALLIANO at Dior 1996 – 2011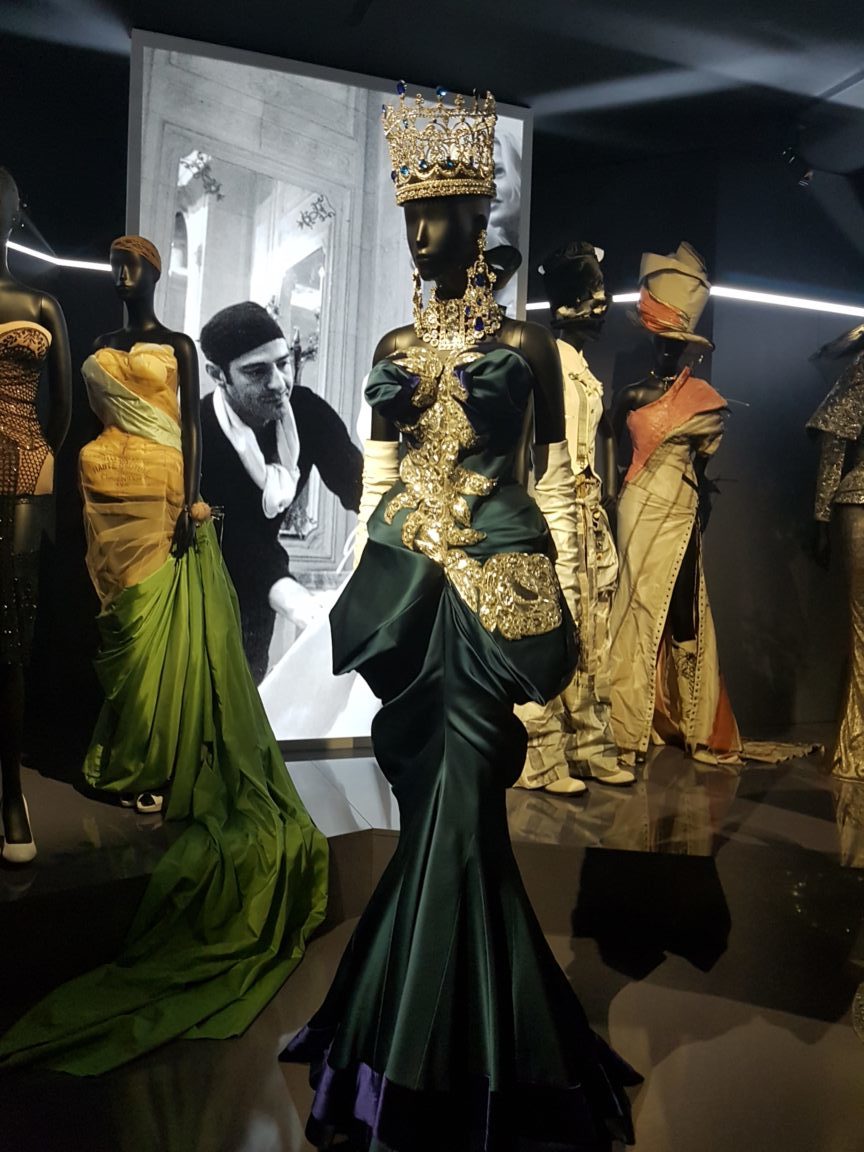 It's hard to remember British designer John Galliano's time at Dior without first thinking of his infamous meltdown in a Paris café, where he spewed anti-semitic abuse at shocked customers, for which he was found guilty in court and fined €6,000. At his trial, the stresses of designing for Dior became clear as Galliano spoke of his addictions to alcohol and drugs to keep him going through the financial crash, when his workload grew out of control. Despite his shock exit, the exhibition in Paris gives him a central role in the success of the Dior brand and celebrates his talents regardless. Strangely enough, down the road in Rue des Archives, this is what Galliano is showing in his store window. An odd choice all things considered.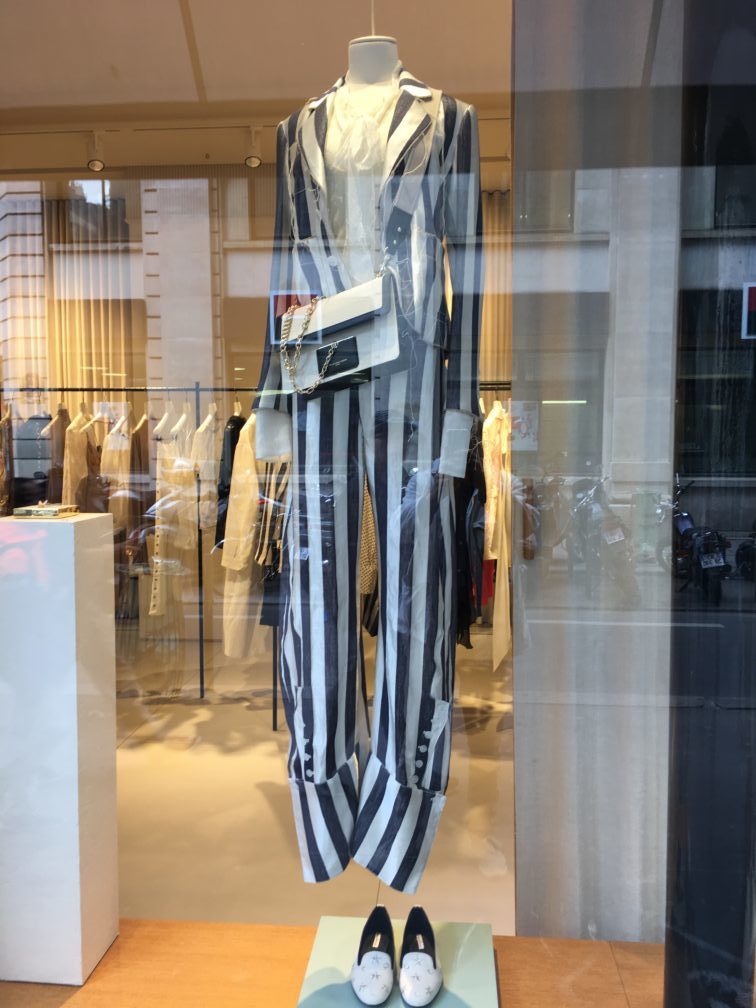 RAF SIMONS at Dior 2012 – 2015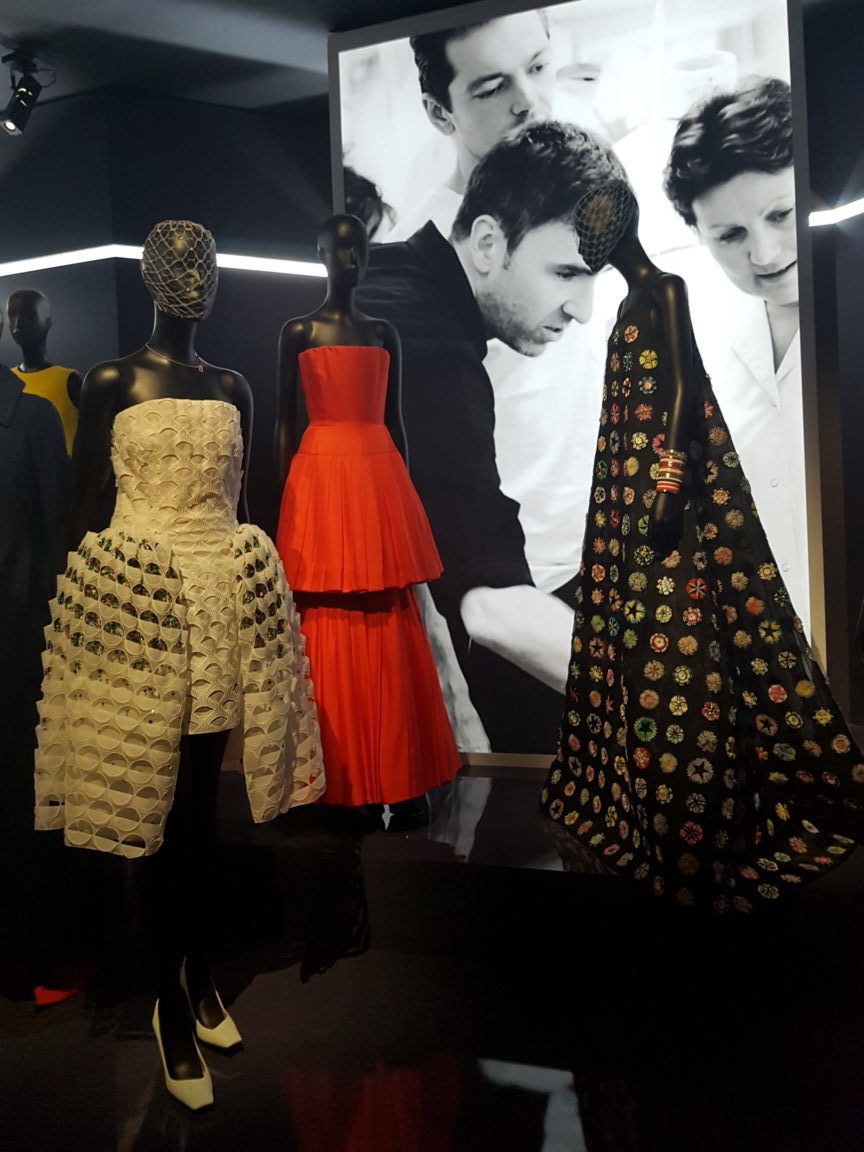 The intense pressures of working for Dior re-surfaced only three and half years into Belgian designer Raf Simons' tenure as creative director, when he resigned citing 'personal reasons' despite a 60 per cent rise in sales. If you haven't seen it, Dior and I on Netflix will give you an idea of what it was like for Raf to work for Dior.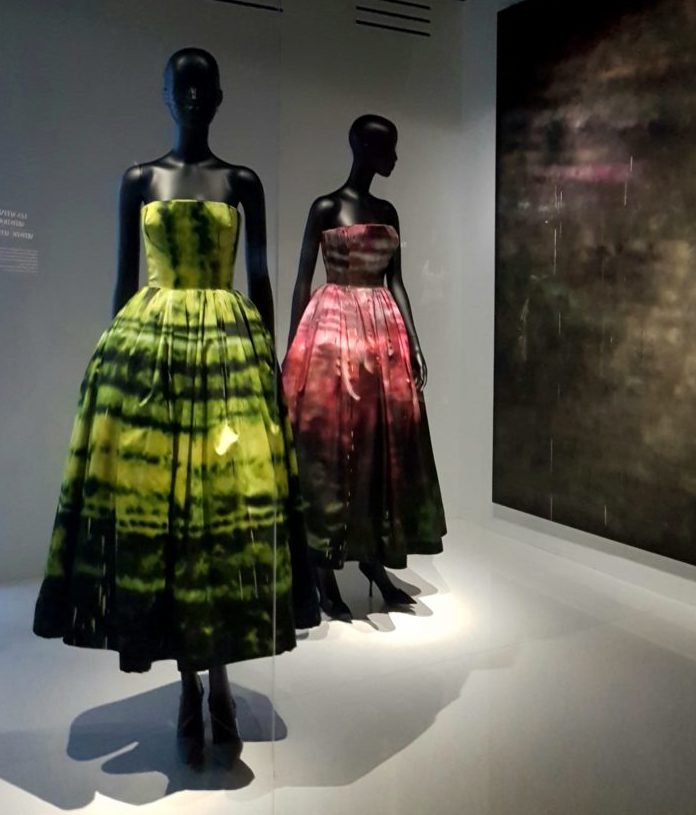 Miracles are expected each collection from the top brass to the press. The stress cannot be underestimated. The exhibition shows Simons' love of art, just like Christian Dior, and how it influenced his designs.
MARIA GRAZIA CHIURI at Dior 2016 – present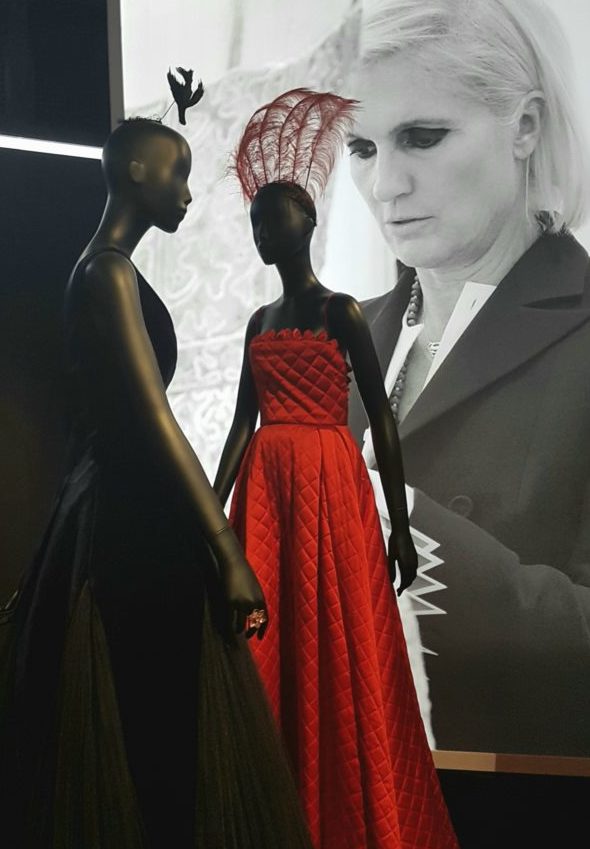 The first woman to take the top job at Dior goes to Italian Maria Grazia Chiuri whose talents were honed at the House of Valentino where she worked for 17 years. Chiuri's approach is all about the modern woman and if Christian Dior was about femininity, Maria Grazia Chiuri is about feminism with her first collection featuring statement t-shirts with 'We should all be feminists' as her opening act.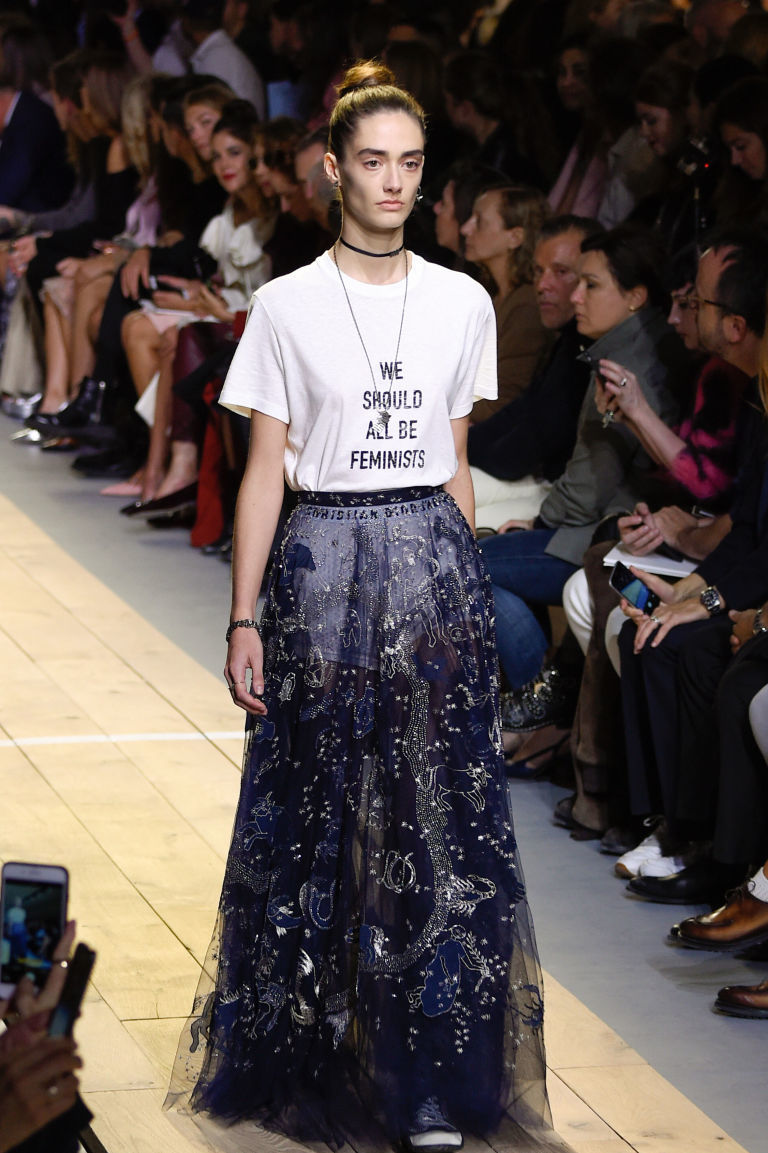 It has certainly been a fascinating 70 years of Dior, a brand that has evolved with every creative director but will forever be connected to the designer who emerged from the horrors World War II with a vision of beauty and refinement that continues to this day.