Clashing prints are not for everyone but they're a lot of fun for those with a playful streak. Yes you can look utterly bonkers, but you can always reference Gucci as your defence if family members want to check your temperature. It's my answer to every raised eyebrow these days.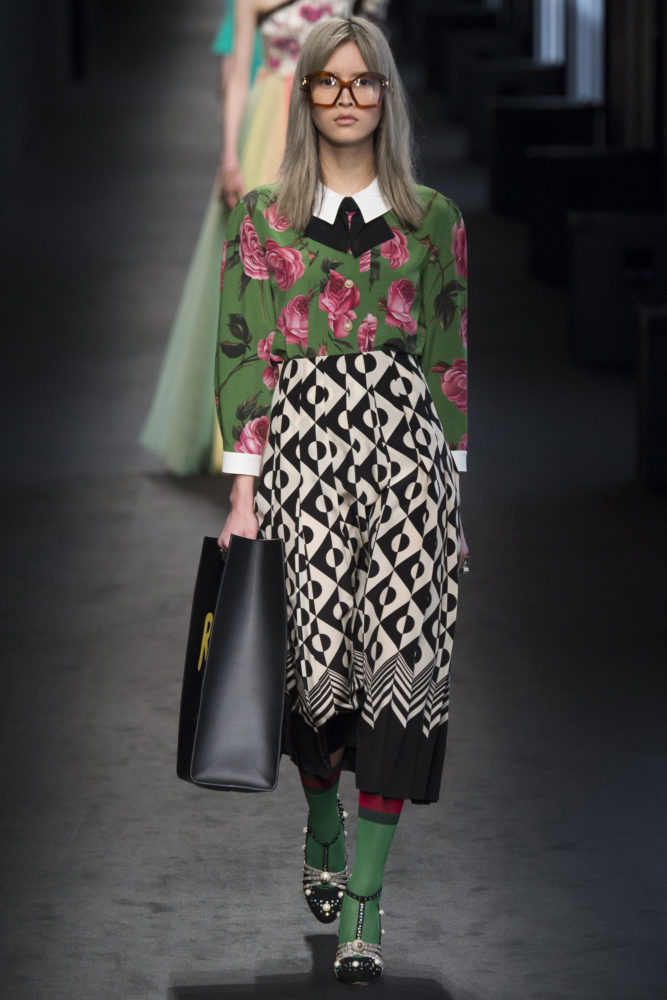 A safe-ish starting point for the uninitiated, is to go monochrome. Stripes or check work well as a base print and clash from there.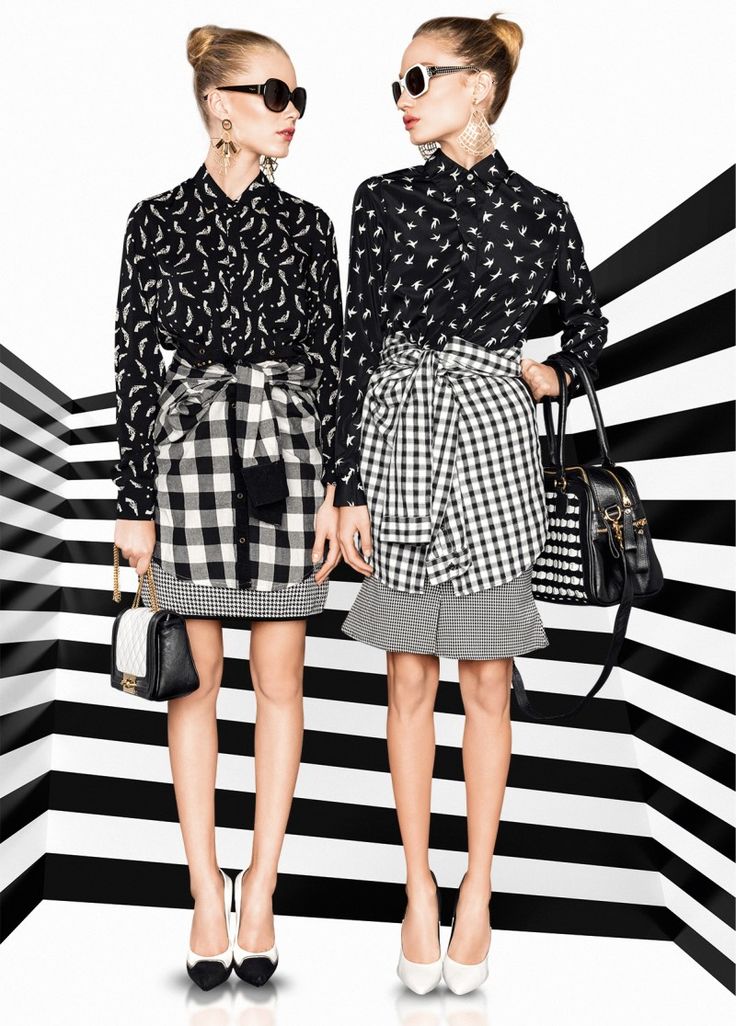 The trick is to experiment at leisure. This takes a bit of time. Florals and checks are worth a shot, as seen on model Laura Bailey, as are complementing colour palettes.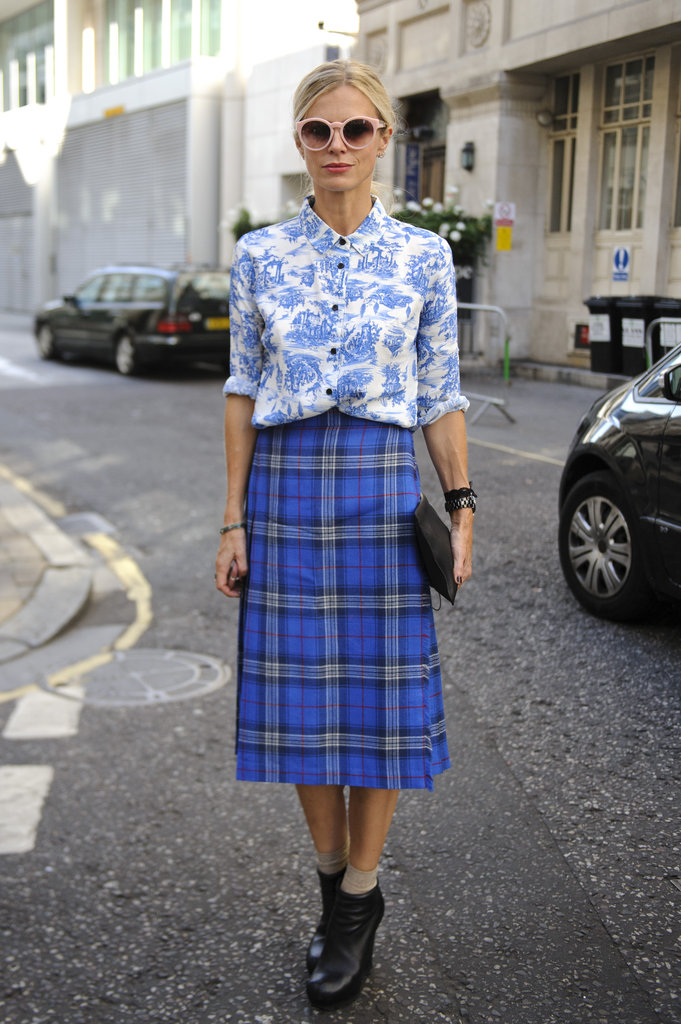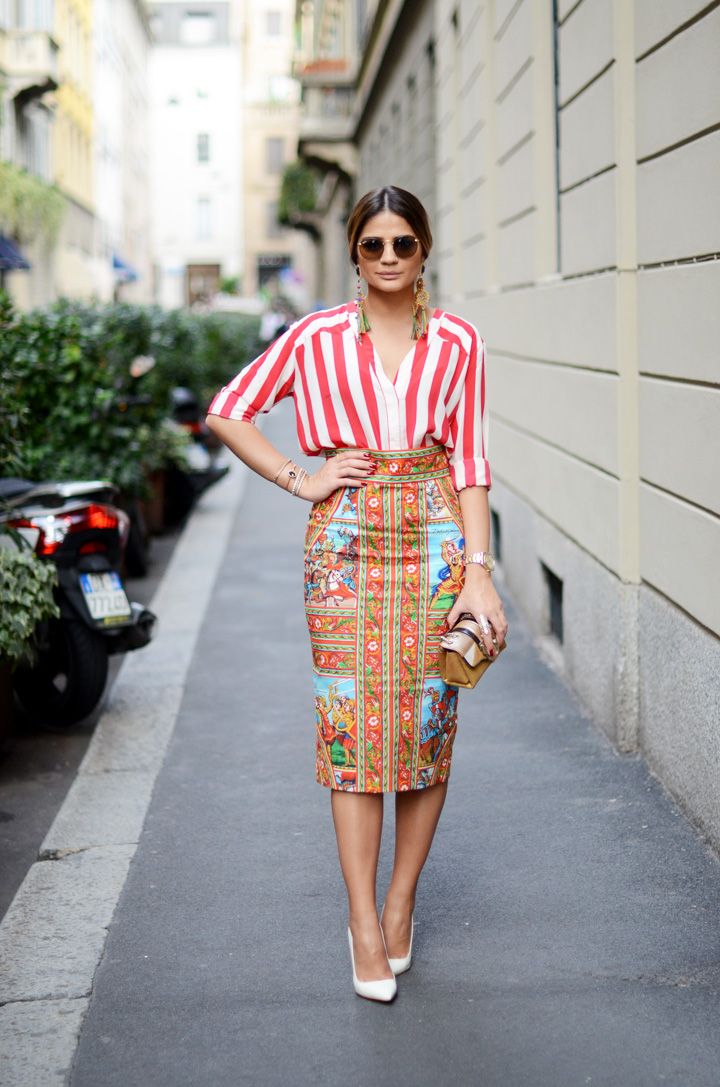 There was a time when if you wore a print, the fear was your outfit might look 'too busy' so you'd make an effort to tone down any surrounding garments. This is no longer the case.
If you're outfit looks 'too busy' you're probably onto a good thing. Add more. Clash more. Channel Dolce and Gabanna with Gucci. You've started now, keep going.
Once out the door it's nose in the air like you just don't care. A carefree attitude will get it over the line. This is a trend that is just warming up so if in doubt now, you'll probably be mashing up for favourite prints before you can say, 'I would NEVER wear that'.
SHOP EXQUISITE.IE'S TOP CLASHING PRINTS