Kurt Cobain was Oirish. Fair enough, there's barely a beast or human, villain or hero, in this world and beyond we haven't laid claim to, but this one, this one is guitar smashing big. His people emigrated from Carrickmore in Co Tyrone in 1875, taking with them the genes of a shy young man who would turn his rage into grunge, creating a pivotal moment in music history.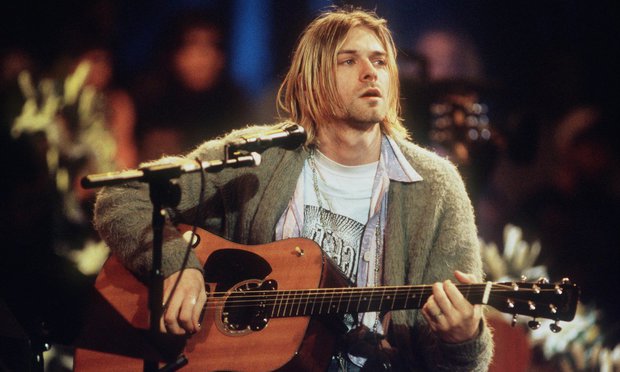 Nirvana and Kurt Cobain were my tweenage years. They were the sound of my Shannon in the late 80s, early 90s. A menace in the air. Better get your Doc Martens on for the mosh pit. Or not, in my case. But, you know, I was toe twitchingly close enough to smell the teen spirit, looking on aghast but enthralled at the local GAA dish-cho as the lads stomped the bejaysus out of each other, the wise ones in steel caps.
This was anything but sugary pop and it felt like a dangerous relief
There's only so much Stock, Aitken and Waterman a kid can handle before wanting to blow a gasket. We understood the mood. No memo required. Oh and he made cardigans cool, a debt I can never repay.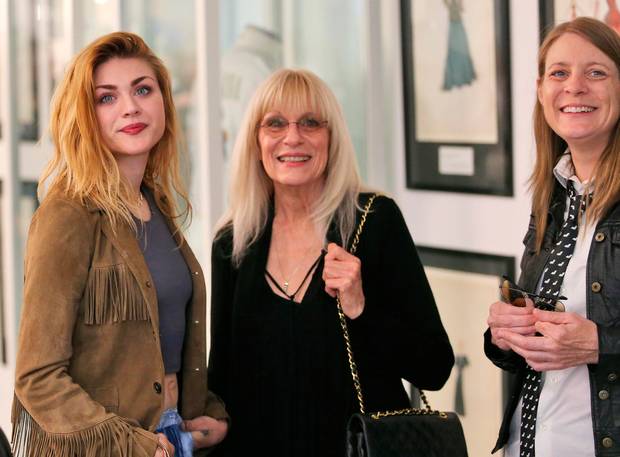 Hats off to William Doyle of the Newbridge Silverware Museum of Style Icons for yet another coup for this world first exhibition of Kurt's personal belongings including sketches, handwritten lyrics and his 1965 Dodge Dart powder blue car. How does he do it? Frances Bean, all grown up, with Kurt's piercing blue eyes, was even there for the opening with her aunt Kim Cobain and grandmother Wendy O'Connor.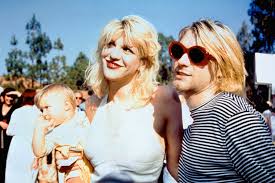 The 25 year old visual artist was just one when her father took his life on April 8th,1994 at his home in Seattle, aged 27. What would her Dad would have made of the current political situation in the US? "The violation of basic human rights that seems to be a prevalent theme in our country right now – I would like to believe that Kurt wouldn't have stood for that or accepted that," she told Reuters.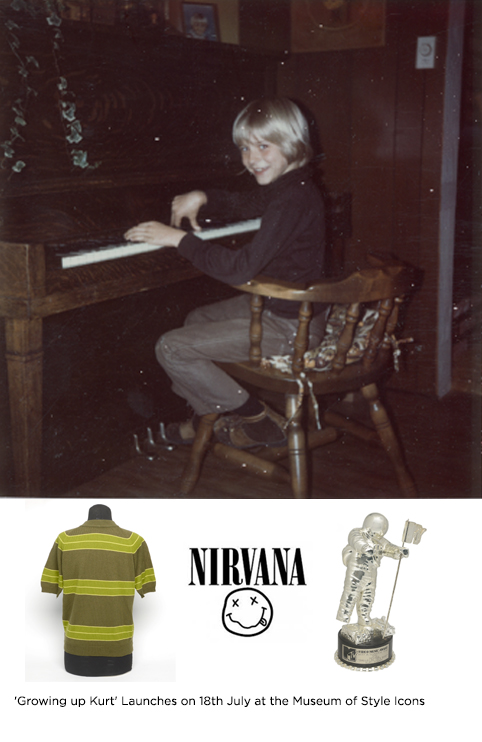 Yeah, Kurt would have made his rage known. Pop culture needs another Kurt and by that I mean someone who's not manufactured, who doesn't have a momager with dollar signs in her eyes, someone not so showbizzy, willing to sell out to the highest bidder.
Authentic has become a dirty word of late, collapsing to dust as soon as it's uttered. You can't possibly be authentic if you're aware enough to say the word. It's become a marketing buzz term.
But Kurt was authentic, in the old sense. In the end he was a victim of this talent, rather than a talentless victim of fame. The drugs didn't help of course. Or Courtney Love.
The best bit for me is that my six year old Patrick has become obsessed with the video for Smells Like Teen Spirit, the opening track to the album Nevermind (1991). I swear I didn't put him up to it. I can thank Hugh Jackman for this one and his rendition of the song as Blackbeard in the 2015 Peter Pan prequel Pan. Post movie, I gently suggested showing Patrick the true origins of the song and he's been hooked ever since. Too much syrupy clapping along is never a good thing.