There's a new Barbie in town and she's wearing a hijab to cover her head, chest and hair. The Mattel doll is based on American fencer and Olympic bronze medalist Ibtihaj Muhammad who was the first athlete to wear the controversial Muslim headscarf during the 2016 Summer Olympics in Rio de Janeiro. Revealing her Mini-Me at the Glamour Women of the Year Awards during the week, Ibtihaj tweeted: "I'm proud to know that little girls everywhere can now play with a Barbie who chooses to wear hijab! This is a childhood dream come true".
So is this a cause for celebration? Or an acceptance of a depressing symbol of oppression for millions of women worldwide who have no choice when it comes to wearing the hijab? Those second class citizens who must cover up and shut up or face the consequences.
As a garment of choice, I find the hijab elegant and alluring. Take the choice away and it becomes something deeply sinister. But even repressed women must want to feel included and valued. Perhaps more than anyone? So hey, why not?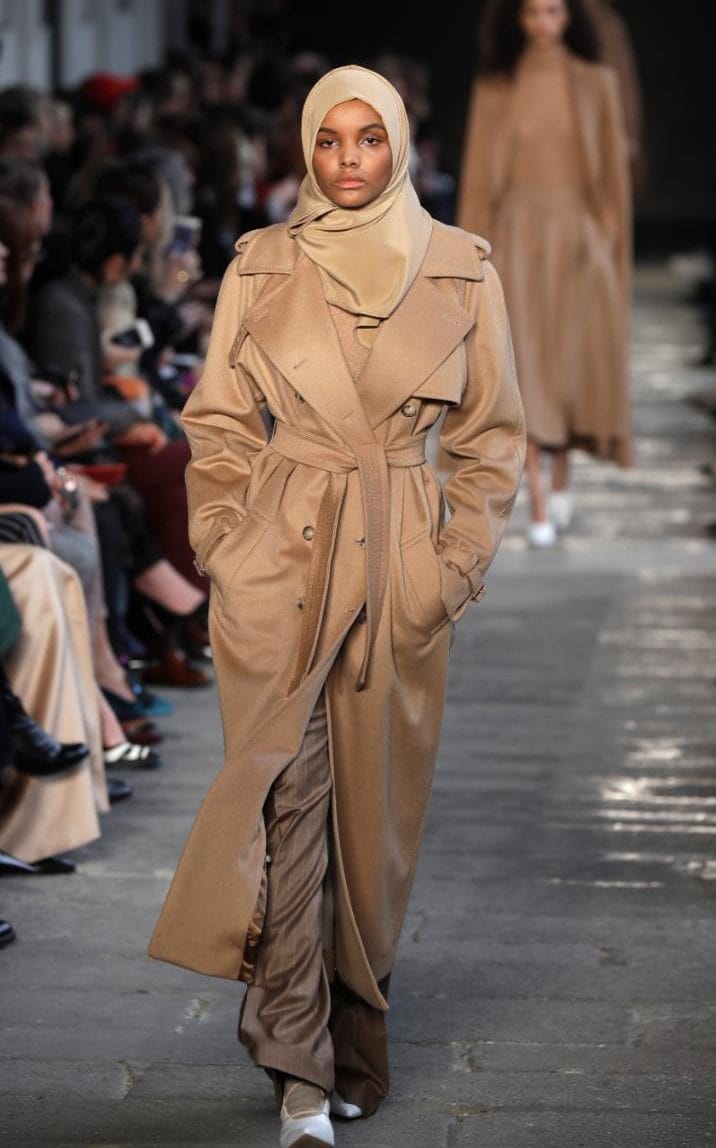 Whatever your take on the hijab, the consumer world is suddenly embracing the headscarf like never before and not for entirely altruistic reasons either.
The Arab world is outpacing retail growth in Asia and Russia and Ramadan is proving especially fruitful with online giants like Net-A-Porter running its Ramadan Edit to tempt shoppers during this worldwide month of fasting for Muslims.
On the catwalk, 19 year old Somali-American Halima Aden stole the show at Milan York Fashion week in her hijab while walking for heavy weights Alberta Ferretti and MaxMara.

In fairness to Kanye West, he was one of the first to give her a shot at the big time, choosing her to walk for his Yeezy Season 5 collection at New York Fashion Week, again while wearing the hijab. Halima was born in a Kenyan refugee camp and moved the US aged six. She went on to compete in the Miss USA pageant wearing her burkini for the bikini section.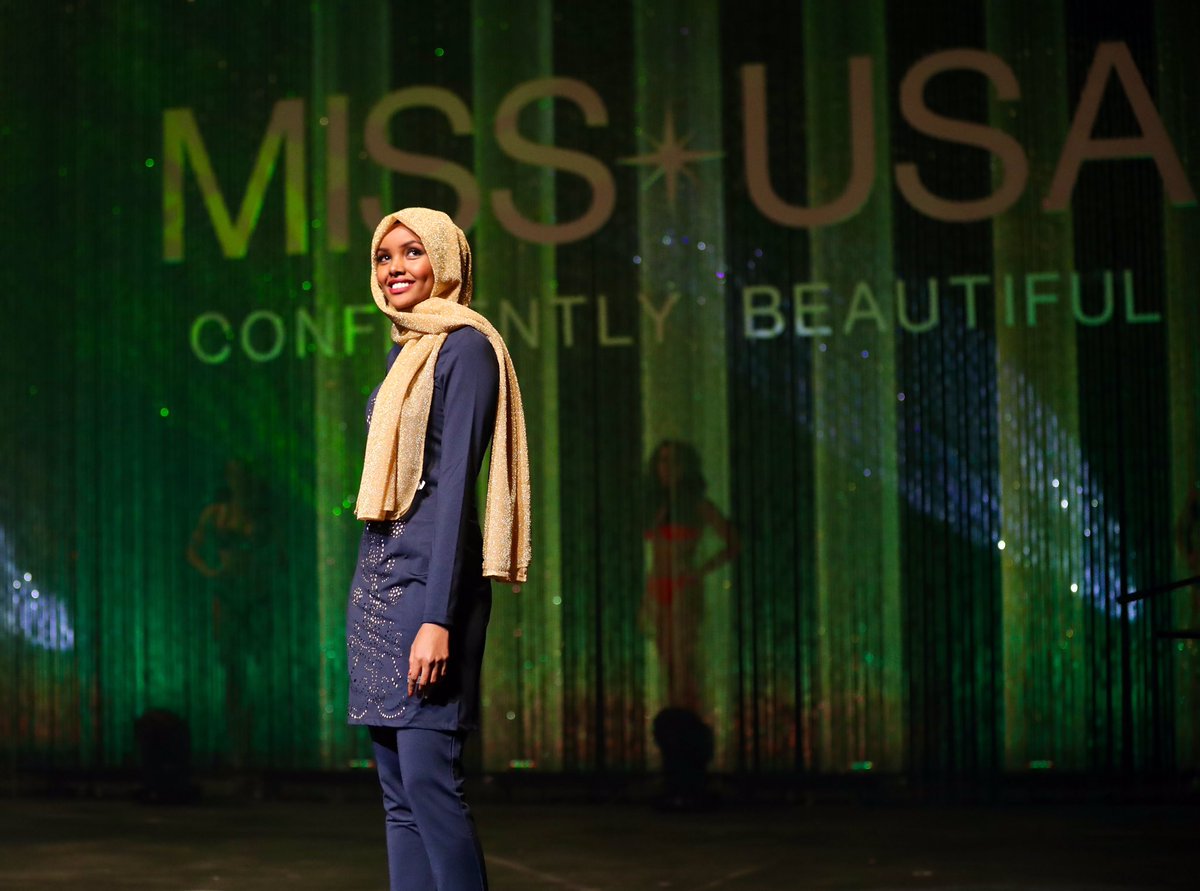 Spotted and made made a cover star by former Vogue Paris editor-in-chief Carine Roitfeld, Halima went on to be the first hijabi model represented by world renowned agency IMG.
Halima says, 'As muslims, we need more positive stories, period'.
She also has said a lot of her support comes from Christian quarters where parents are relieved there's a role model to show their kids you don't have to be half naked to be deemed beautiful.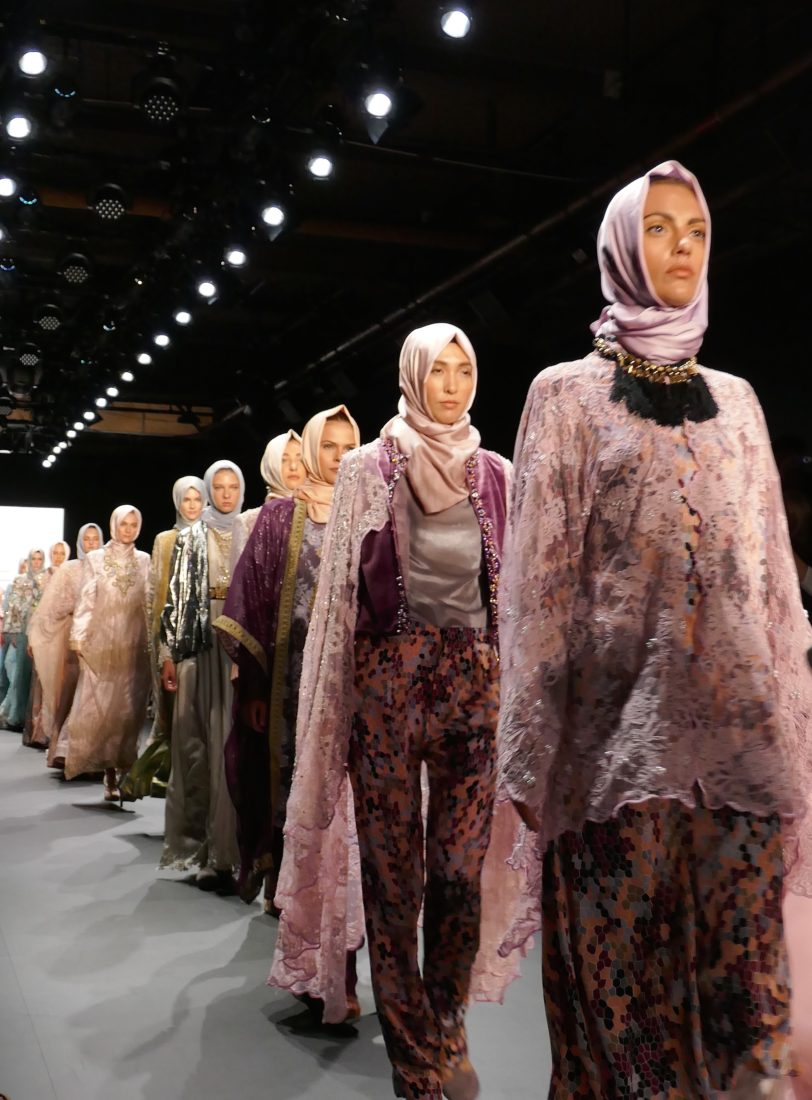 Indonesian designer Anniesa Hasibuan also made a point at New York Fashion Week, in the face of Donald Trump's Muslim Ban, she sent all immigrant models in hijabs down the catwalk as a mark of protest insisting, 'Fashion is for Everyone'.