Áine's Top 10 'Quotes'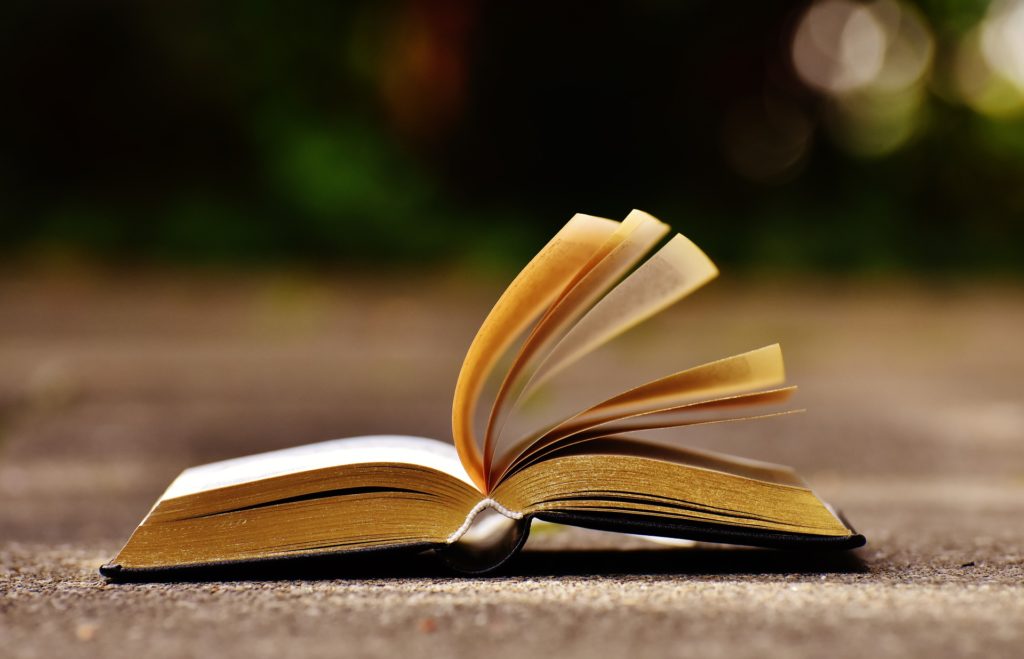 'Pictures of perfection, as you know, make me sick and wicked,'
wrote Jane Austen to her niece, Fanny. This keeps me amused on days when I feel less than fabulous.
'You pierce my soul, I am half agony, half hope,'
from Persuasion, another Jane Austen classic. Captain Wentworth, truly the best literary hero ever, writes it to Anne and it still makes me swoon.
'Gatsby looked at Daisy in a way that every young girl wanted to be looked at,'
from The Great Gatsby by F. Scott Fitzgerald because I'm a romantic at heart.
'Every moment is a fresh beginning,'
from TS Eliot. I studied him in school and it takes me back, it makes me happy.
'Anyone who ever gave you confidence, you owe them a lot,'
from Truman Capote's Breakfast at Tiffany's. I think quotes should give you confidence, not make you feel guilty for not being the same as everyone else.
'Sit back and allow the words to wash around you, like music,'
says Mrs Phelps to Matilda in the Roald Dahl novel, the little girl who loved books, just like most of us, really.
'It's what's in yourself that makes you happy or unhappy,'
Agatha Christie in A Murder Is Announced. Because when it comes down to it, only you can make you really happy or unhappy.
'Dear Muiris dear, dear, dear, Take me away with you. Your love, Margaret,'
from Niall Williams' Four Letters of Love. I would buy his shopping list if he published this. This is my very favourite book ever and occasionally I'll go back to it and fall in love with it all over again.
'Cinderella never asked for a prince, she asked for a night off and a dress,'
by YA author Kiera Cass. Always makes me giggle.
'Happiness can be found in the darkest of times, if one only remembers to turn on the light,'
good old Dumbledore in J. K. Rowling's Harry Potter and the Prisoner of Azkaban.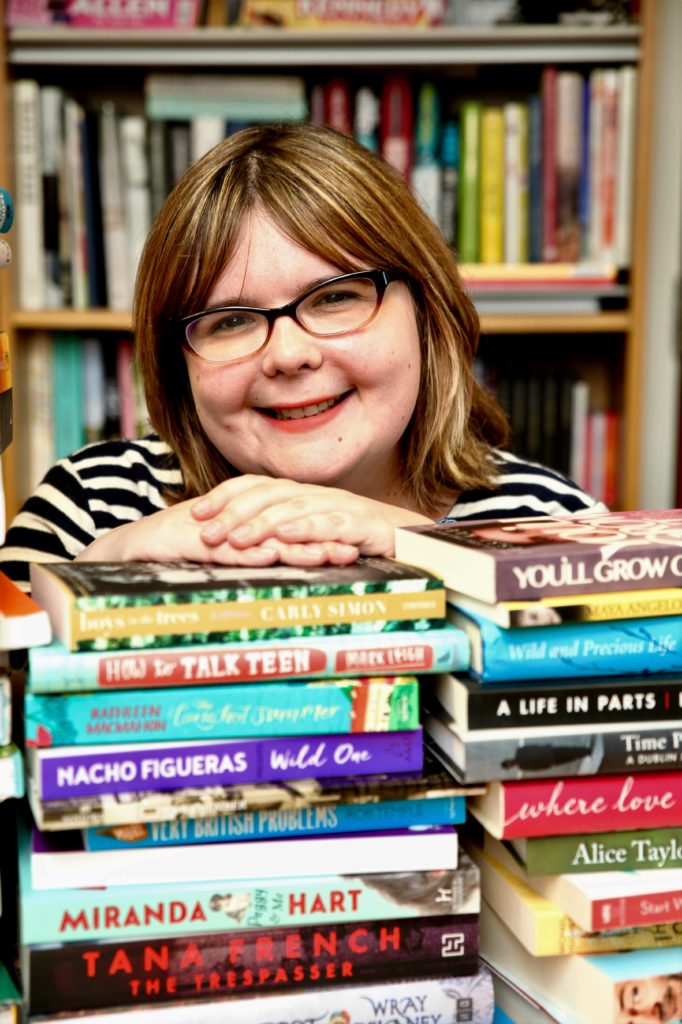 Where did you get your love of books from Áine?
I had books for the bath when I was little and always got a story from my parents at night – there was this tale about a turnip that I wanted retold and retold every night. God love them! We are all big readers at home so books and the buying of books is taken very seriously. I studied English at university in Dublin so it was an opportunity to read more 'for my education' but I would never complain, it opened my eyes to different genres and authors.
I prefer real books than a Kindle and going into a bookshop and picking one rather than ordering online. I'm fortunate to get a look at a lot of review copies of books before they're published and this makes me incredibly happy. I may even hide them in the office! I don't know if I'm precious about them until I see one that's badly marked. But then again, is that the look of a much-loved read?
There aren't enough hours in the day to read all of the best books in the world, how do you choose what you're going to read?
It's a bit of scattergun approach. There are always new books out that I want to get my hands on, so in my head I think I've a clear plan of what I'm going to read and when. But really, I read another review or a book comes into the office that I love, then I fall down a rabbit hole of a new author for a few weeks. For reviewing for the magazine, I try to read books before they're published so we can keep up in terms of being current for our readers but it's not always possible.
Tell us about Áinereadsbooks.com?
I'm a bookworm, I look after the books pages in Woman's Way, I review books for Ireland AM, it is only a pleasure and never a chore. Over the last few years, I've been having a go at writing too, in my spare time, and it all links together. The blog, which needs to be updated, is still in its infancy, but has interviews with authors that appeared in Woman's Way, plus it has pieces from authors written for the magazine, then some reviews. In my head I'd like it to grow and be a personal extension of what we do in WW, but as I said, it's personal. So trying to be all 21st century, I started an Instagram account and each week, I post seven quotes from an author/playwright/poet whose birthday it is or whose birthday it would have been. I love quotes; but I love them when they mean something, and when they don't make you feel bad if you're already feeling bad.
Do you ever fancy some Jilly Cooper or Jackie Collins just to kick back?
God yes. I think there's a certain sense of literary snobbery when it comes to books but it's not something I'd buy into. I love books; if the story is good and the characters are intriguing then that's enough for me. I'd read everything – some things I may enjoy more than others but that's more to do with plots etc rather than genres or authors. I read for pleasure. Yes, I'll have an opinion on some works, and I do read as much as I can from bestseller lists, and am always looking for the next big read, but whether or not those books fall into a literary category or not is neither here nor there. I read Jilly Cooper's new book, Jump! earlier this year and it was the first book of hers I'd read – but now I've the back catalogue and am working through that. Reading should be fun, not a chore, and it's personal – who cares if someone else doesn't rate your favoured author or book?
Why is fiction important?
Because how magical is it to be in your living room, or bedroom, or café, or park and be taken away to a different world, a world that can hold a mirror to your world or be so different and with such different terminology that you're learning something new on every page? Because writing matters; being able to put your message across in a way that people can understand is wonderful. Words are powerful, they're no less powerful because they're written down or on a Kindle than when spoken.
What are you reading now?
Magpie Murder by Anthony Horowitz, which follows an editor as her life changes while reading the manuscript of a famous crime writer's latest book. I love detective/crime/thrillers, love them.
Are you in a book club?
No I'm not but that's probably not a bad thing. It would remind me of university where I would either be so quiet about a book or so vocal that no one got a word in edgeways. I worry that history would repeat itself and I'd get too stuck in. I think they're brilliant though, I have friends who are in them and stick to speaking about the book which is very impressive.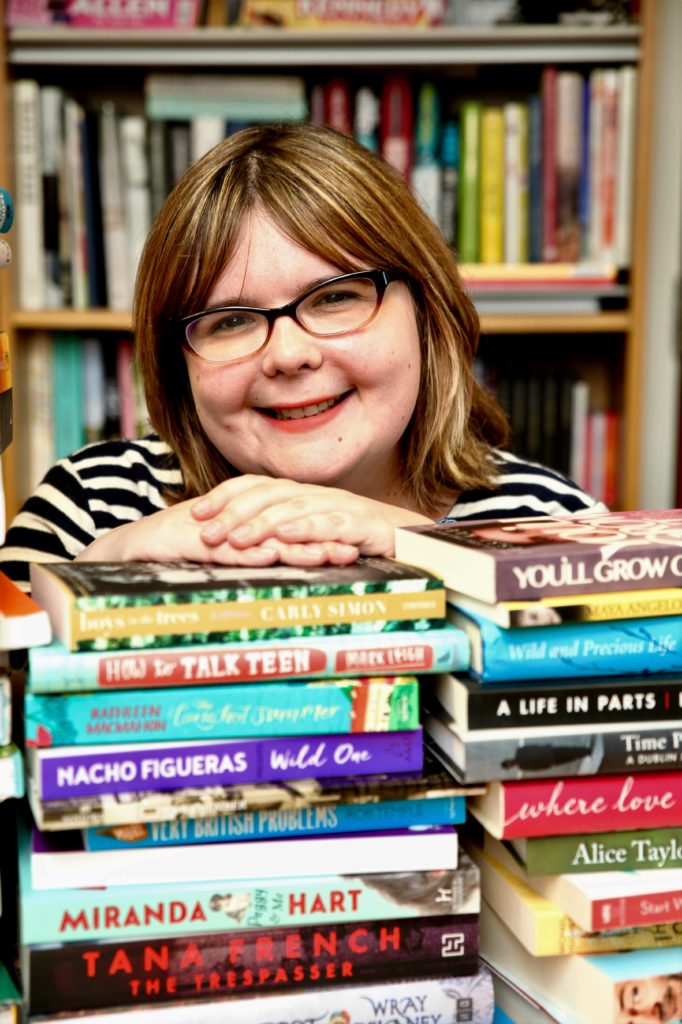 For more on Áine's insightful reviews, go to Áinereadsbooks.com