Vintage costume jewellery has become highly collectible, recognized for its fine workmanship and bold design. American Miriam Haskell (1899-1981) gained a stellar following for her elaborate creations and quality finish. Her intricate pieces are much sought after the world over and this beauty has just turned up at Jenny Vander Vintage in Dublin to remind us why she remained top of her game for so long.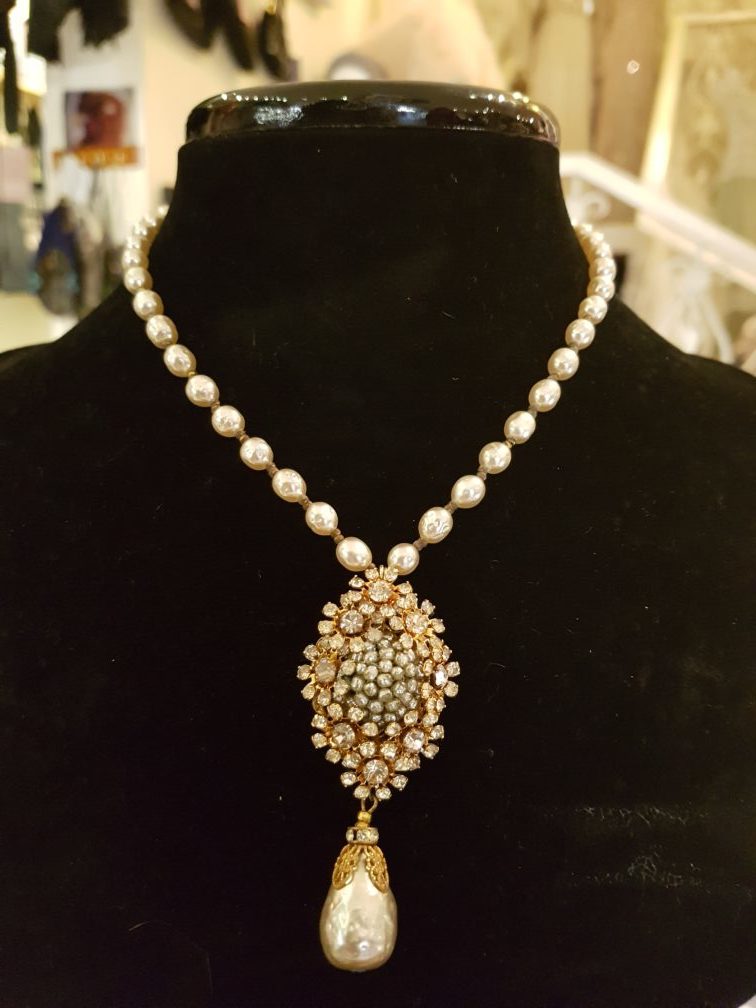 With loyal patrons including Wallace Simpson, the Duchess of Windsor and Hollywood stars Joan Crawford and Lucille Ball, costume jewellery creator Miriam Haskell became the toast of the Manhattan socialite scene from the 1920s to the 1960s.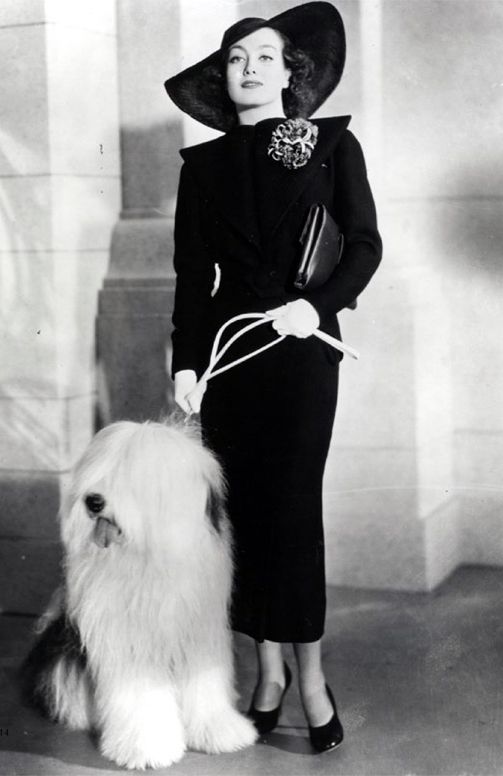 Her friend Coco Chanel was also on the vanguard of a new age of costume jewellery design inspired by the art world, architecture and a desire to wear bold pieces for the sake of expression, as opposed to showing off one's wealth.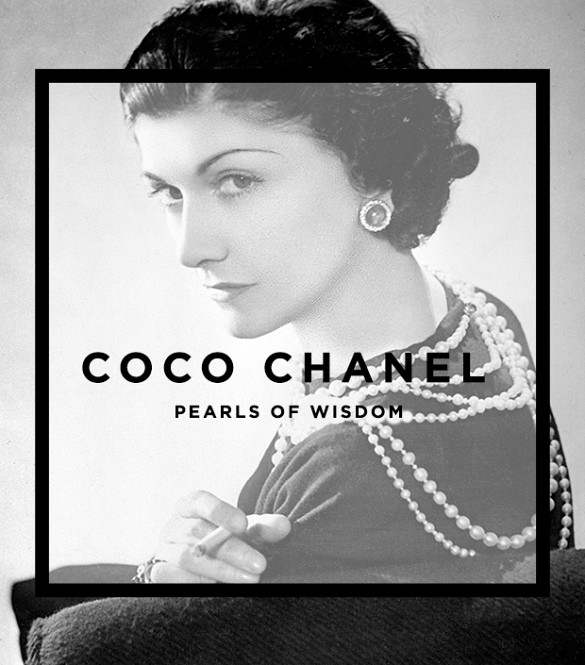 The pair would meet at Madame Gripox's in Paris to select beads and exchange ideas and society gossip. Haskell and her chief design artist Frank Hess created high-quality pieces incorporating gilt filigree, faux pearls, Swarovski crystal beads, Murano blown-glass beads, and rose montées. Haskell did not call herself a designer but her strong business acumen drove the company, while Hess is noted for his superior design talents. Affordability was the company's key strength, especially throughout The Depression and World War II where they adapted materials to keep the prices competitive.
According to Big Bead Little Bead, 'Once a creation was drawn up, it was down to her workshop of craftsmen, many of whom were European refugees who had learnt their trade in the jewellery houses of Europe, to painstakingly wire complex multi layer motifs built up of beads and strass montees on to filigree backings.
This tight embroidery and careful wiring of both the components and beads, leaving little sign of the base underneath, is one of the most distinctive features of Miriam Haskell jewellery, and a testament to both the design and execution of each piece. The end results were beautifully detailed pieces for which the craftsmen were well paid for their unparalleled workmanship'.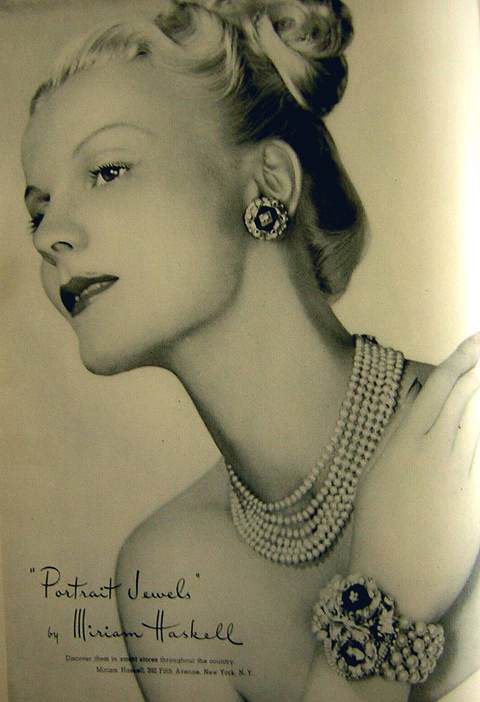 Pre 1948 it's certainly harder to authenticate Miriam Haskell jewellery as there was no premanent tag. The best way to identify a Miriam Haskell is by her elaborate clasps and her distinctive Haskell hook and open pierced metal backs.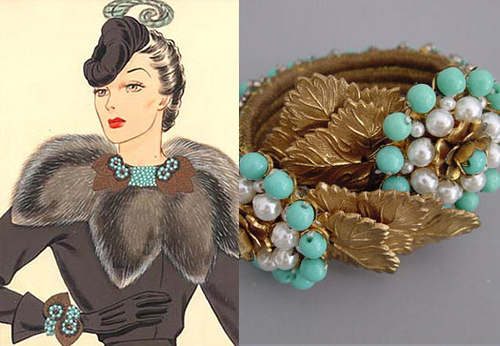 Whether going for a more vintage inspired matchy matchy look (above) or a modern take like former First Lady Michelle Obama (below) the effect of Miriam Haskell's designs are striking.

A trawl of the internet shows that Haskell pieces are still available to buy but beware of the pedigree and the condition. Miriam Haskell costume jewellery still exists as a company and you can see what they offer the modern consumer on www.miriamhaskell.com and for those of you who can't make it to Dublin's Drury Street to Jenny Vander Vintage, here's a little look inside some of the cabinets….

OTHER ITEMS OF COLLECTIBLE INTEREST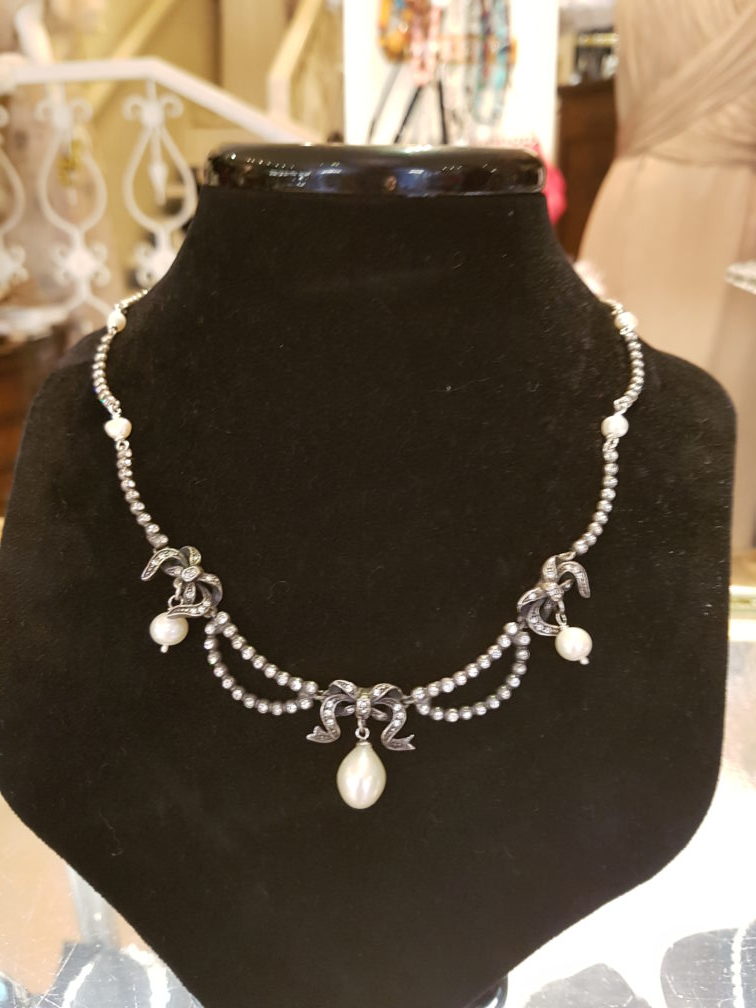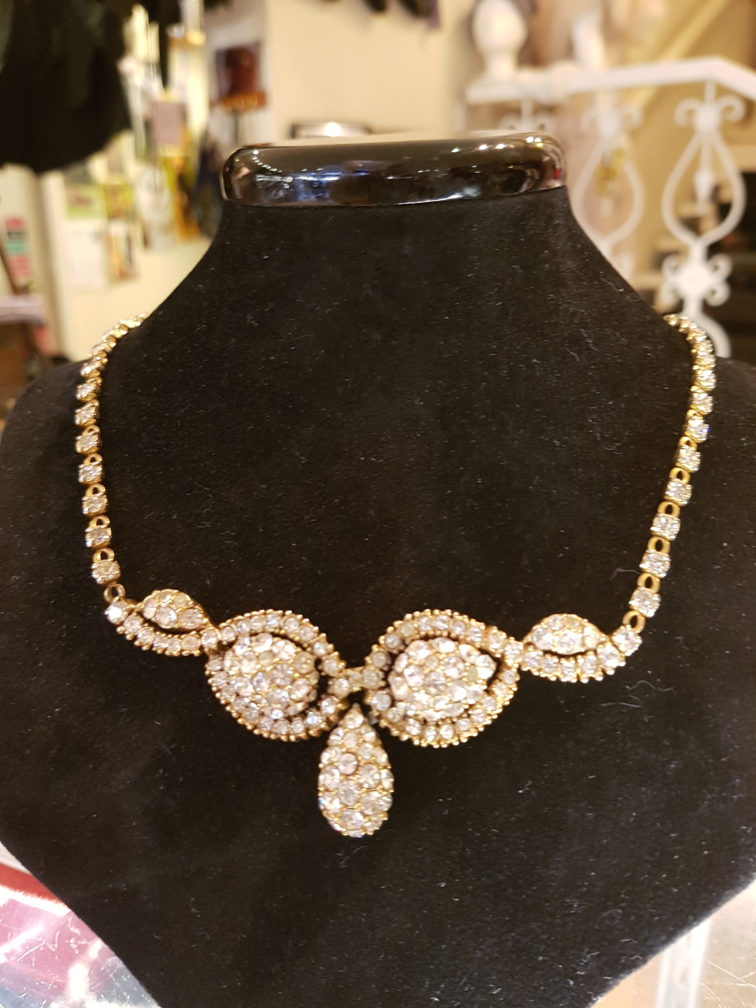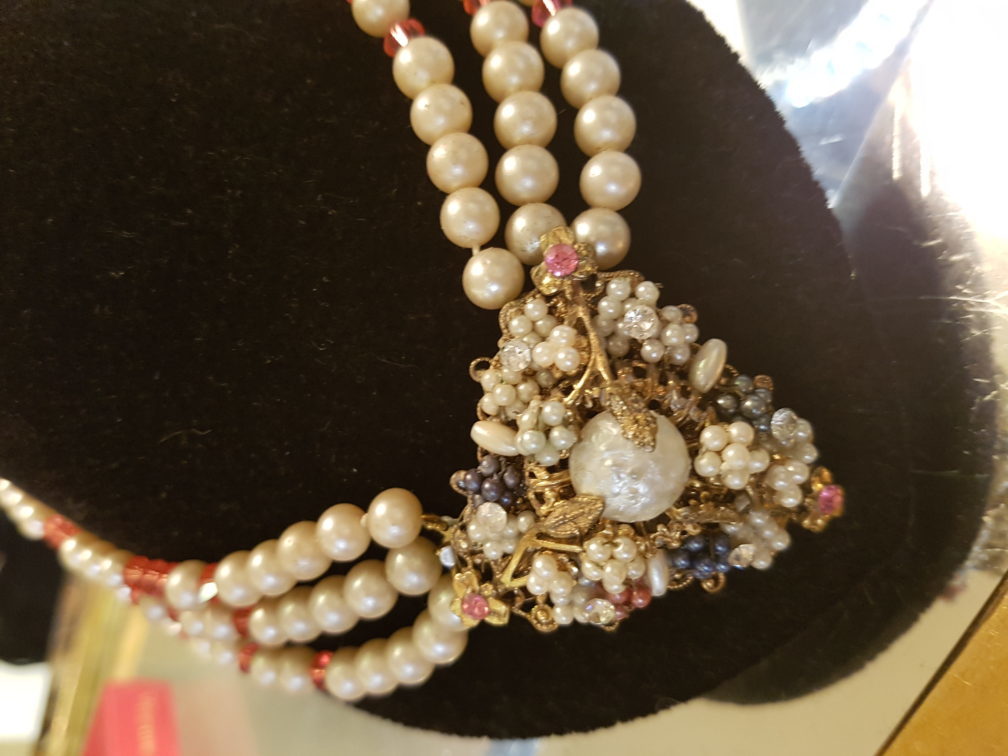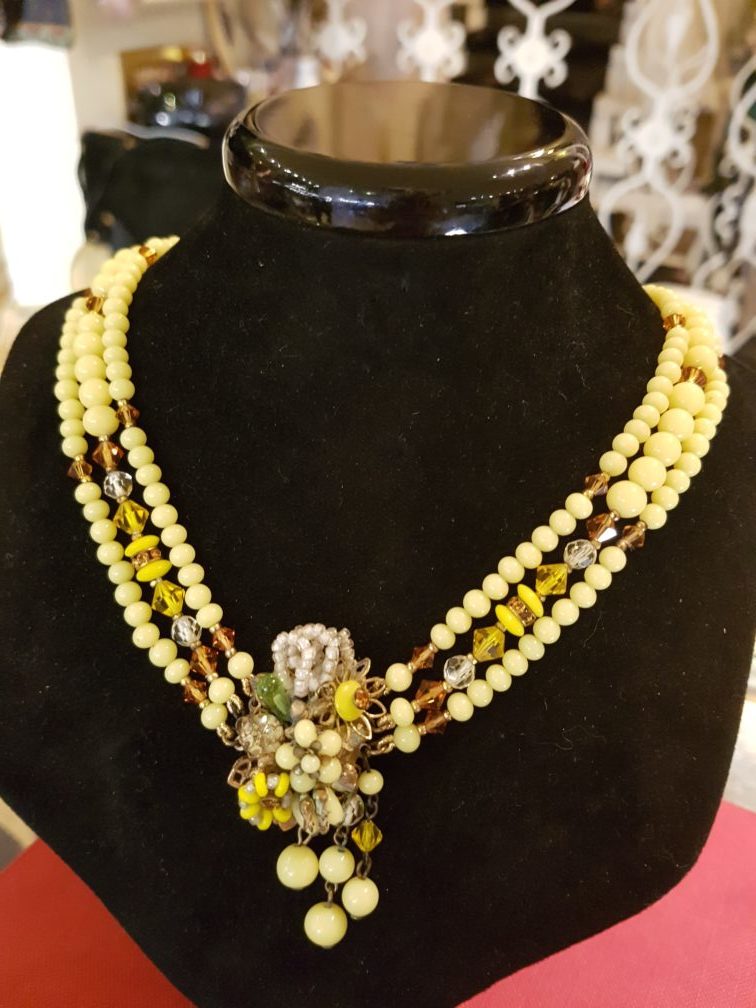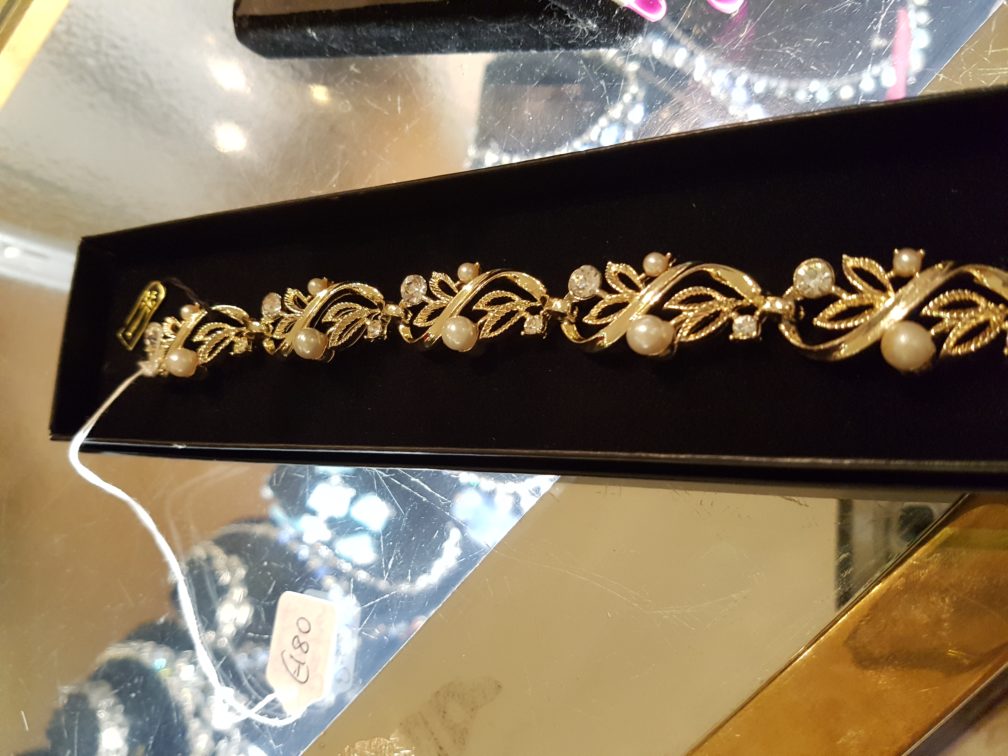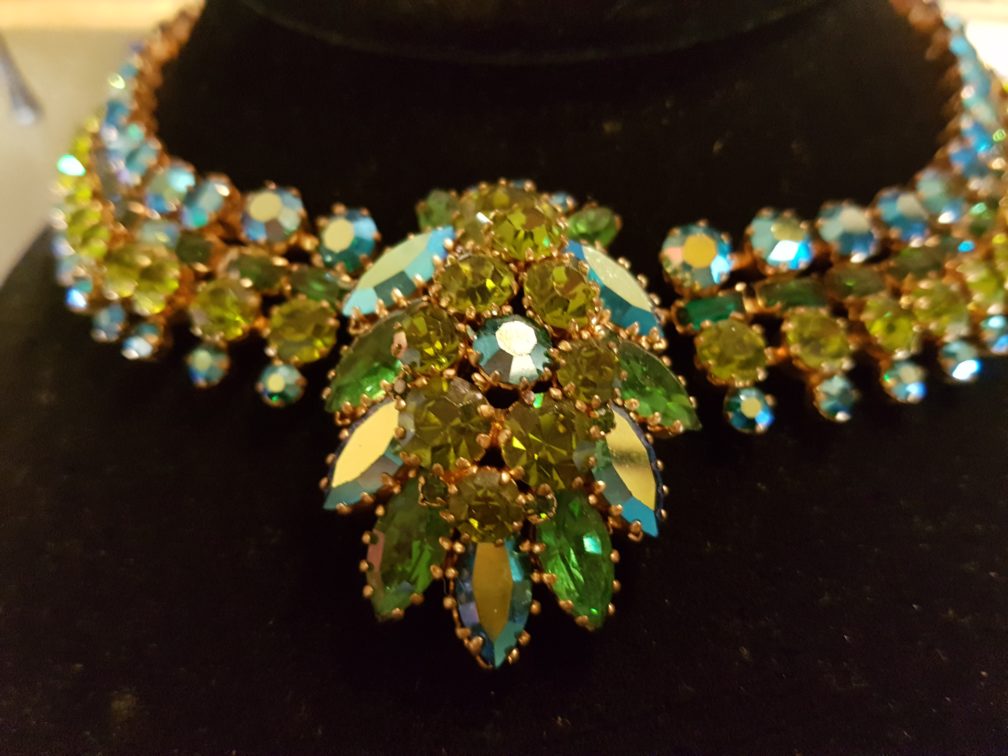 You can also find Jenny Vander on Facebook to see what other delights they have coming into stock.